Bilingual Number Carpet Squares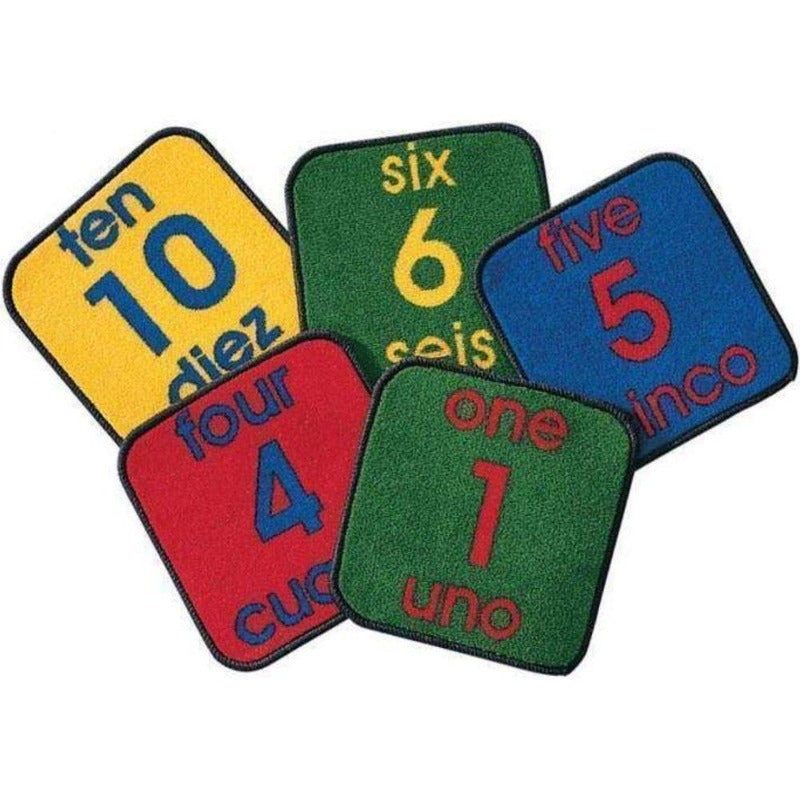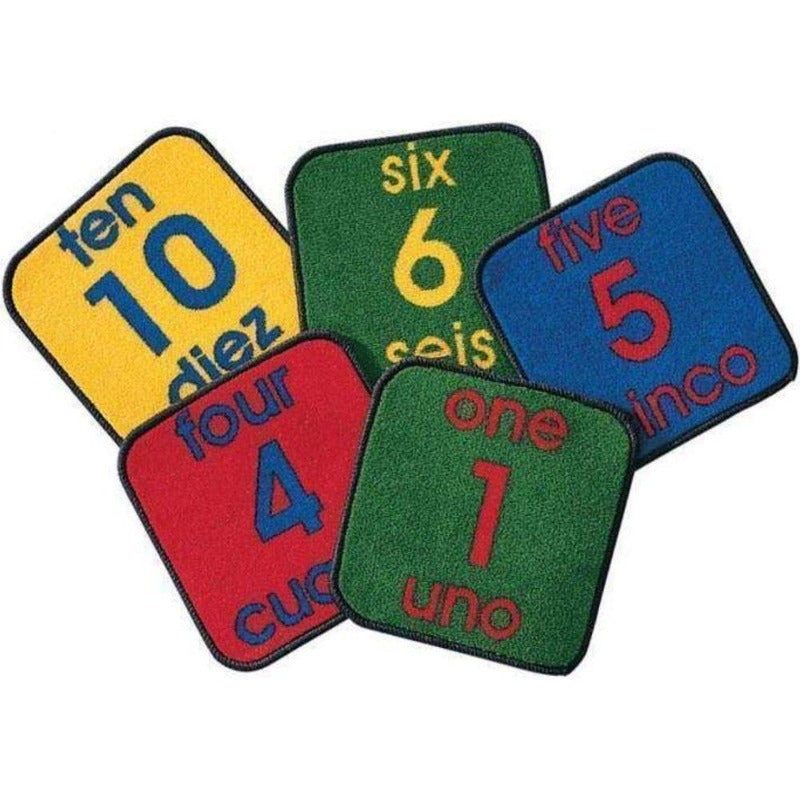 Bilingual Number Carpet Squares
Product Description
Description

Delivery 3 - 7 Business Days
Description
Expand their minds on the floor with Bilingual Number Classroom Carpet Squares. Where learning meets playtime
Introduce your child to the world of bilingual numbers with our Bilingual Number Carpet Squares. Our unique carpet squares feature brightly colored numbers in both English and Spanish, allowing children to learn and practice counting in two languages simultaneously.
Size: 12" x 12" per square
Made from premium-grade materials, the carpet squares are not only durable but also soft and comfortable for your little learners. Invest in a fun learning tool for your child today with our Bilingual Carpets!
Bilingual Number Carpet Squares promote early language development and math skills in young children
The KIDply Backing ensures durability, making them ideal for high traffic areas such as classrooms or playrooms
With both English and Spanish numbers, these bilingual carpets are perfect for dual language learning environments
The colorful design adds a fun element to any space while also providing a comfortable surface for sitting or playing on the floor
This 10 Piece Bilingual Number Squares makes a great learning tool for children new to Spanish and it also goes great with the Bilingual carpets. Kids and teachers can use the squares as seats and/or learning tools.  
Item 1620
Made in the USA
KIDply Backing
Advanced Stain Protection
Class 1 Fire Rating
100% Continuous Filament Nylon
Green Label Plus Certified
Made by Carpets for Kids.
Delivery 3 - 7 Business Days
This rug ships factory direct from Georgia.
Ground delivery is 3 - 7 Business Days
We will email you the tracking number when your order ships.
Great quality and product!
We've been using these carpet squares for 5 years at a school. We just ordered more! After 5 years of heavy daily use some edges are frayed but overall they are in nearly new condition. They are great for teaching personal space. We use them for circle time seating yoga and spanish.