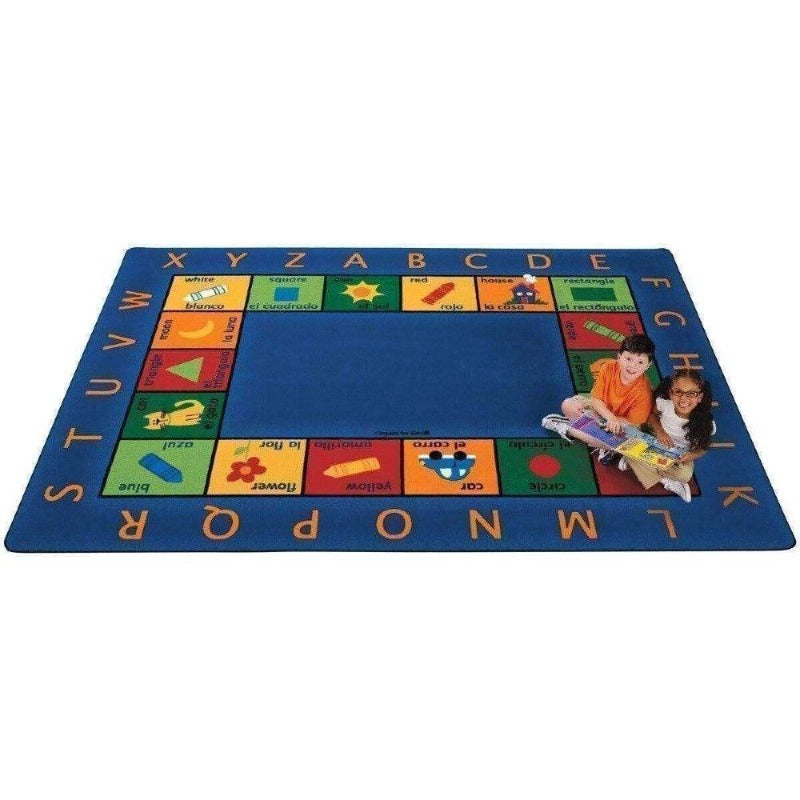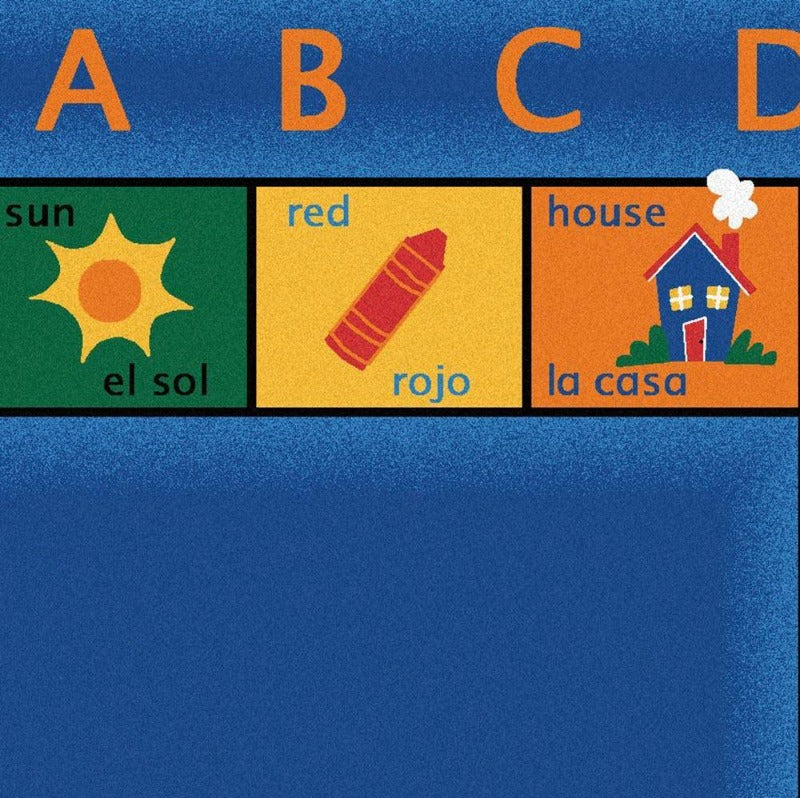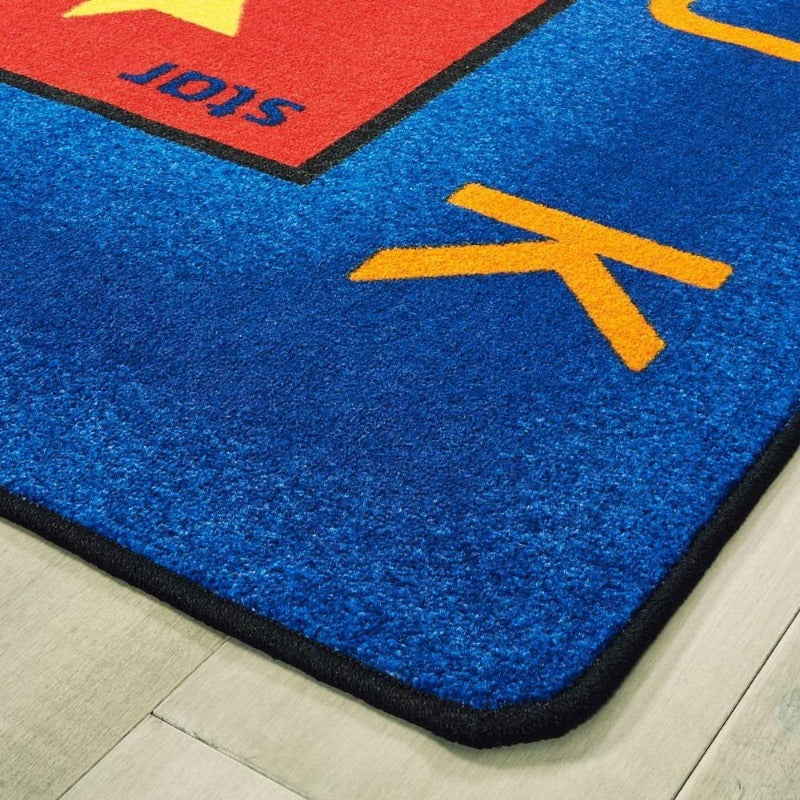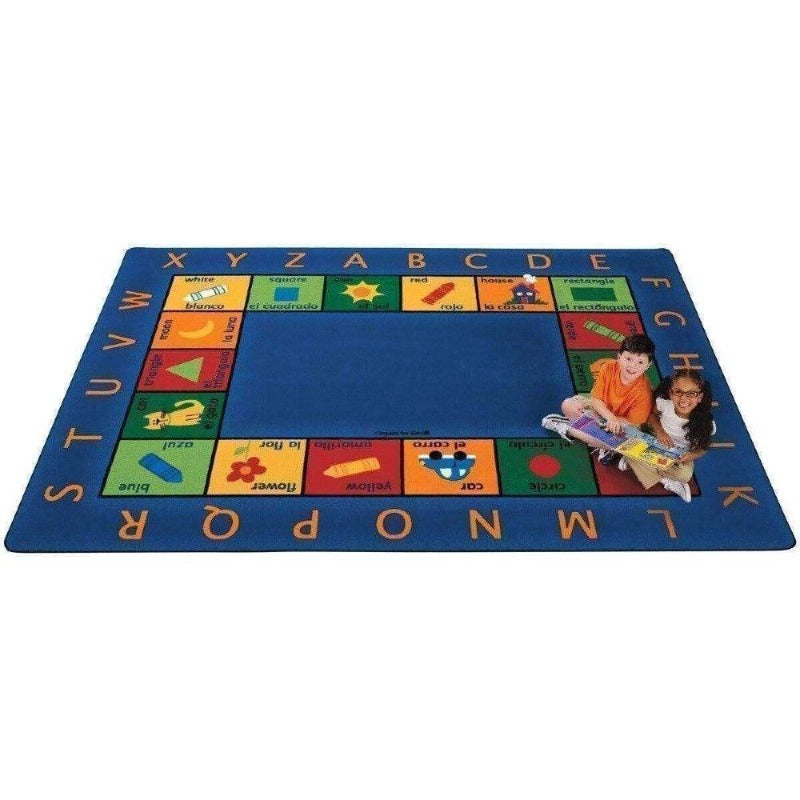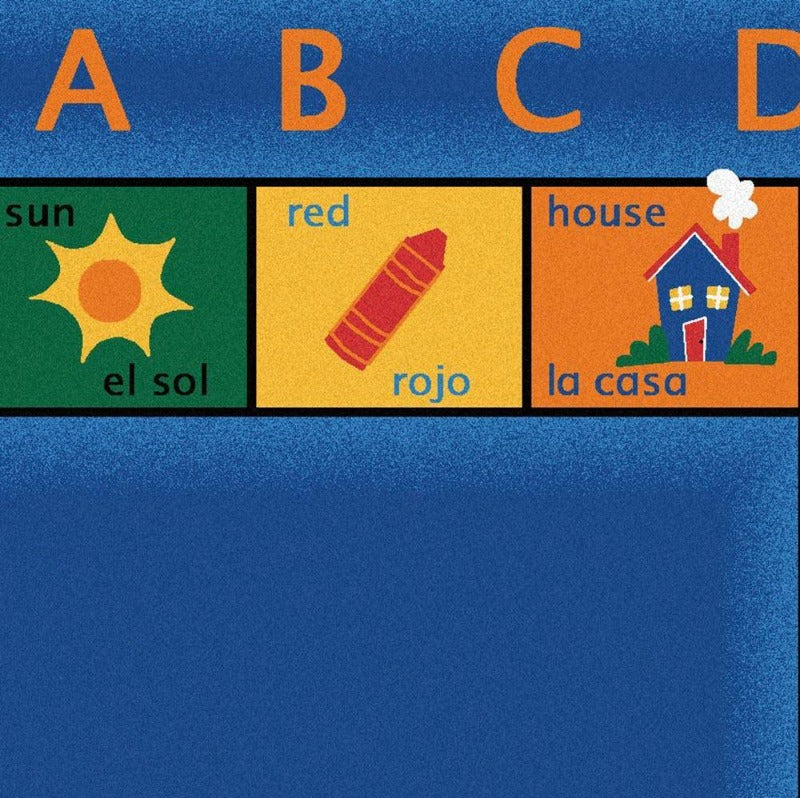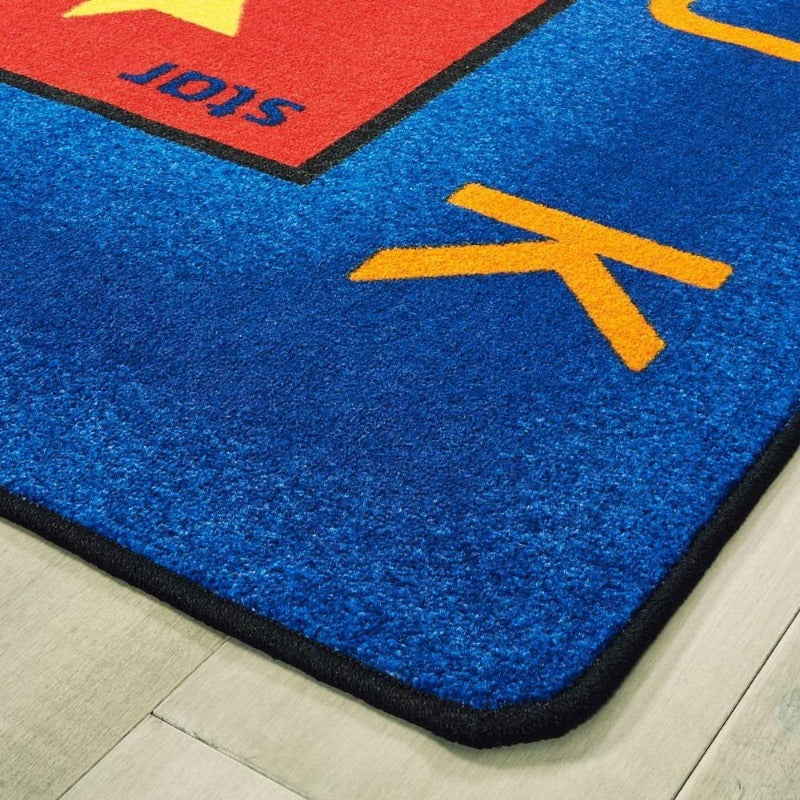 Bilingual Alphabet Rug
Product Description
Description

Delivery 3 - 7 Business Days
Description
Expand children s horizons with every step on our Bilingual Alphabet Classroom Rug - Where learning knows no boundaries
The Bilingual Alphabet Rug is a perfect addition to any bilingual classroom or learning environment. With its vibrant colors and durable construction, the rug provides an inviting space for children to learn while sitting comfortably on the floor during circle time or independent language lessons.
Sizes: 5 10" x 8 4 and 8'4 x 11'8
The classroom quality carpet features both English and Spanish alphabets in uppercase and lowercase letters with corresponding pictures that relate to each letter's sound, making it easier for students of all ages to practice their language skills as well as improve their pronunciation. The rug s non-slip backing ensures safety while children navigate through the alphabet and beyond!
Enhance language skills: The Bilingual Alphabet Rug is perfect for bilingual schools and classrooms, helping students improve their language skills in a fun and engaging way
Versatile design: This Circle Time Rug can be used as a teaching aid during circle time or as a comfortable reading spot in the classroom
Durable construction: Made with high quality materials, this Bilingual Classroom Rug is designed to withstand heavy foot traffic and daily wear and tear
Easy maintenance: With its stainr esistant surface, cleaning the rug is hassle free
Making it an ideal choice for busy teachers and staff members
The educational Bilingual School Rug features 18 bilingual inner squares surrounded by an alphabet border. The inner squares feature 6 simple icons, 6 colors and 6 shapes displaying their English and Spanish names.
Meets NFPA 253, Class 1 Firecode
Anti-Microbial, Anti Static and Carpet Stain Protection
Double-stitched serged edges
Made in the USA
Assists in allergen particle control
Green Label Plus Certified
Carpets for Kids
Delivery 3 - 7 Business Days
This rug ships factory direct from Georgia.
Ground delivery is 3 - 7 Business Days
We will email you the tracking number when your order ships.