English Spanish Bilingual Rug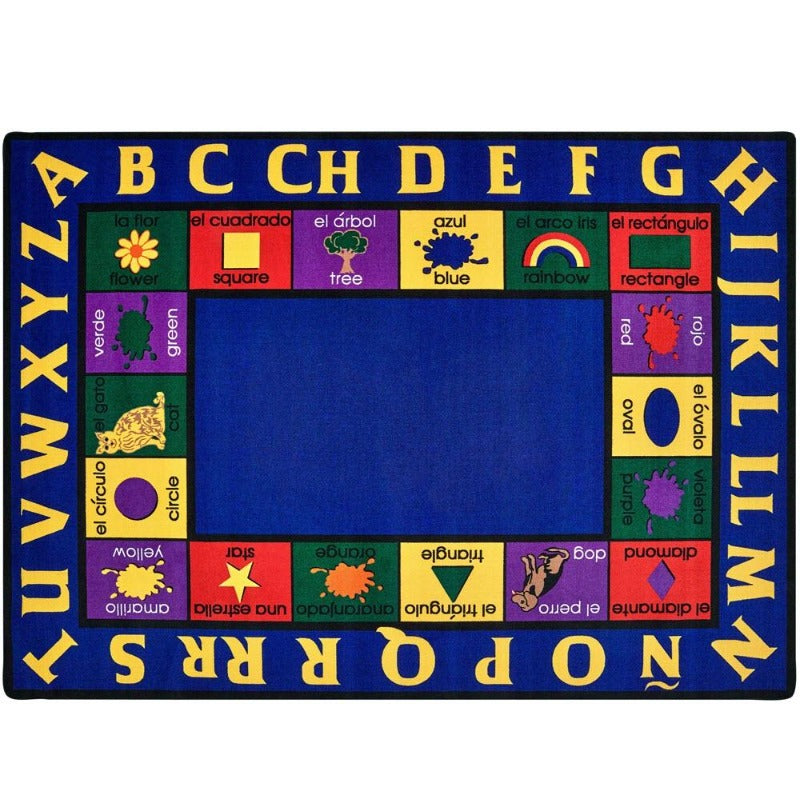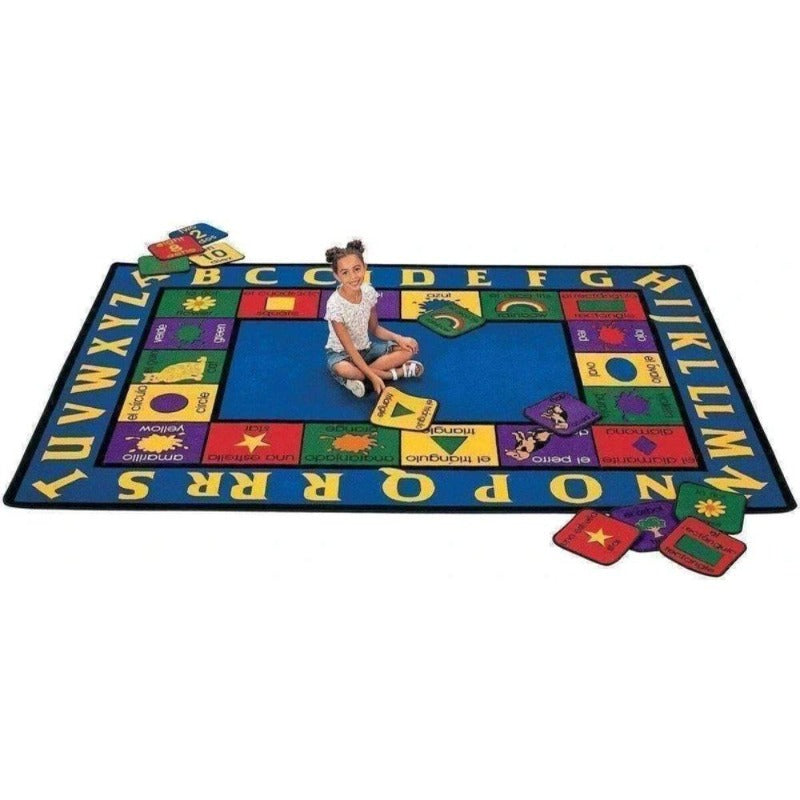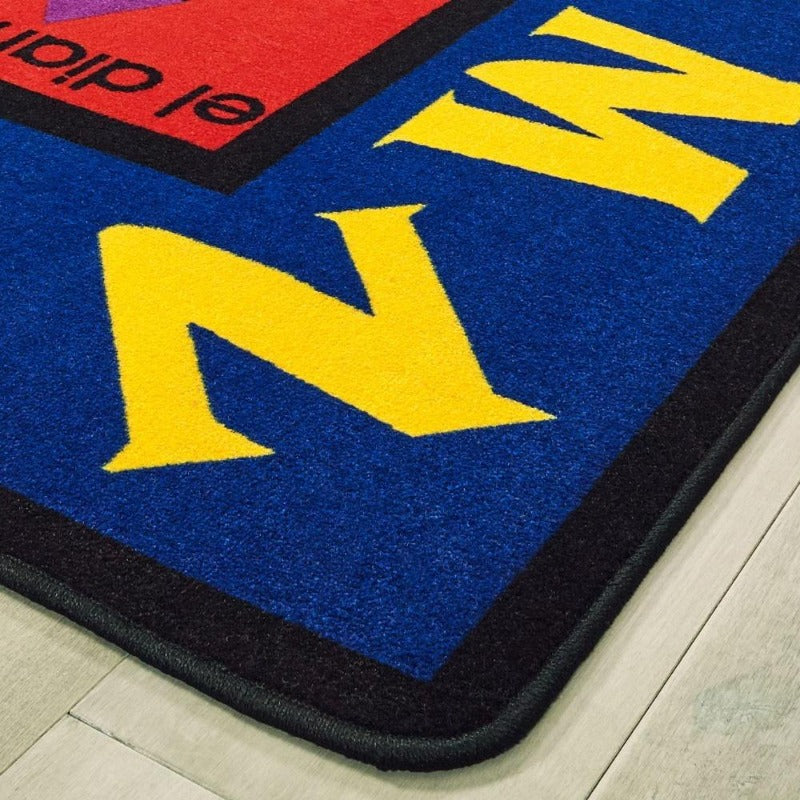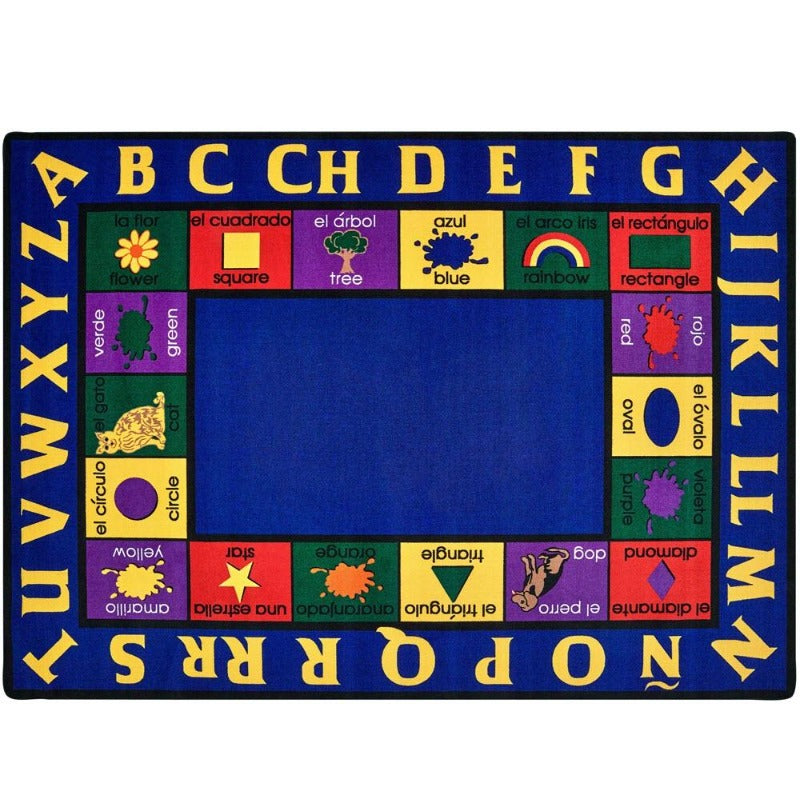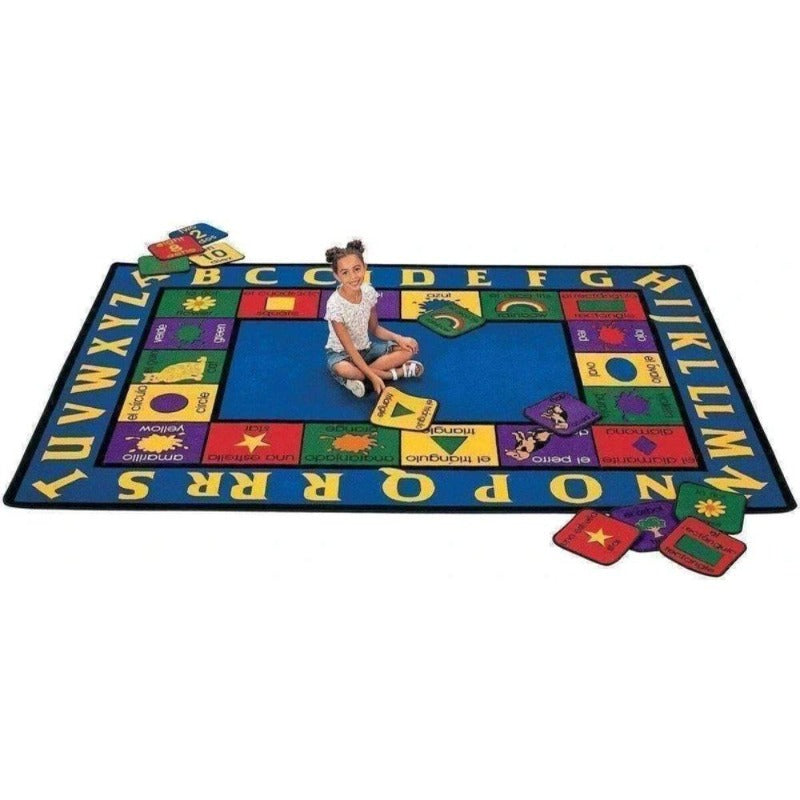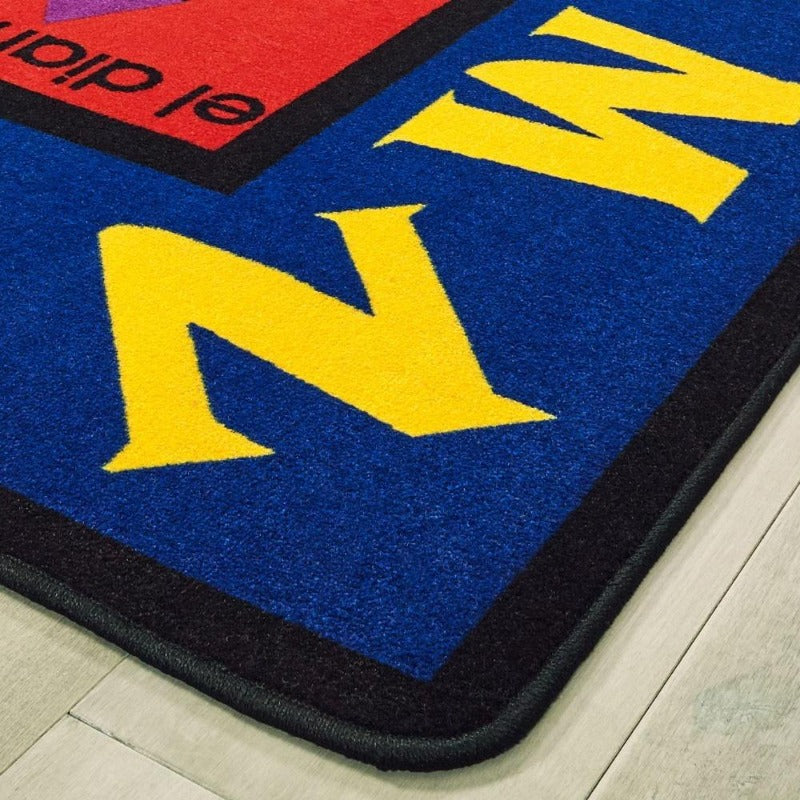 English Spanish Bilingual Rug
Product Description
Description

Delivery 3 - 7 Business Days
Description
Unleash the power of diversity in your classroom with English Spanish Bilingual Rug - where shape, color and word discrimination come together
Bring linguistics to your classroom with the English Spanish Bilingual Rug! This rug is not only a visual treat but also an educational tool that promotes diversity and bilingualism. The colorful shape design features both Spanish and English alphabets along with vibrant colors to make word discrimination easy for young learners.
Size: 5'10 x 8'4 and 8'4 x 11'8
Perfectly designed for seating arrangements, circle time or even cozy reading corners; this rug adds color and vitality to any space. This amazing creation caters to children s learning needs while providing comfort as well.
Get ready to inject creativity into language learning sessions like never before - the English Spanish Bilingual Rug brings a new exploration in learning! So if you re looking for something out of the ordinary that sparks imagination in kids minds, then look no further than this versatile carpet. 
Enhance diversity and bilingual learning in the classroom with Carpets for Kids Spanish English Bilingual Rug, featuring shapes, colors and words to aid word discrimination and introduce the Spanish alphabet
Create a comfortable seating area for circle time while promoting language skills with this colorful rug that teaches both Spanish and English vocabulary
Designed with safety in mind, this rug is NFPA 253 certified, Green Label Plus certified, anti-static and anti-microbial
Ensuring allergen particle control while keeping your students safe 
Carpet Squares Sold Separately
Meets NFPA 253, Class 1 Firecode
Anti Static and Anti-Microbial Protection
Green Label Plus Certified
Double-stitched serged edges
Assists in allergen particle control
Made by Carpets for Kids in the USA
Delivery 3 - 7 Business Days
This rug ships factory direct from Georgia.
Ground delivery is 3 - 7 Business Days
We will email you the tracking number when your order ships.