USA Map Value Plus Factory Second Rug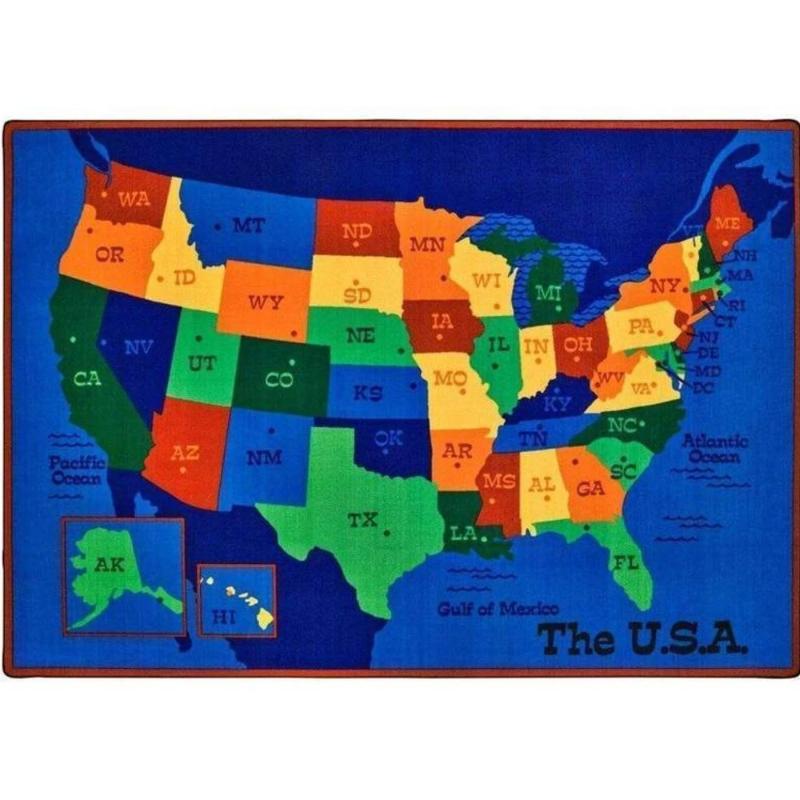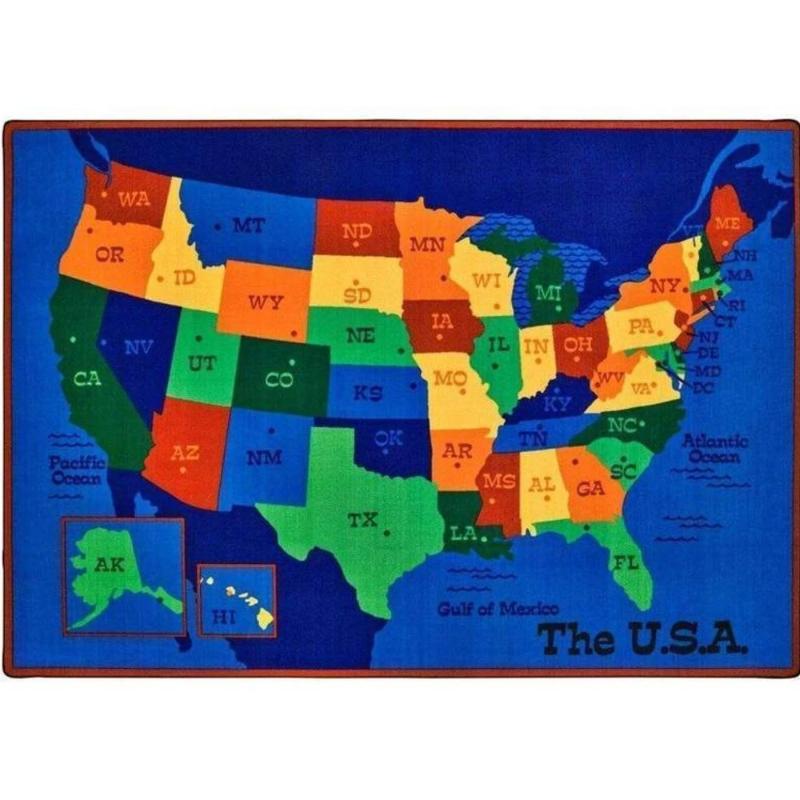 USA Map Value Plus Factory Second Rug
Product Description
Description

Delivery 3 - 7 Business Days
Description
The USA Map Value Plus Rug is a budget-friendly rug designed to stimulate children s imagination for use in small play areas. You can be assured that this rug is safe for your room with attention to detail and quality. 
Sizes: 4' x 6' , 6' x 9'  and 8' x 12'
The colorful design will keep kids interested as you create games to go along with each state e.g. Capitals, state flower, state nickname, famous people and companies.  
Made by Carpets for Kids
About Factory Second Rugs. We have been given access to a small inventory of irregular classroom rugs that do not meet the rigid first quality standards of Carpets for Kids.
This is a new rug that may include a few small dye spots or minor optical defects like a slight backing flaw or a seam that hasn't been sewn perfectly straight. 
Features:
KIDply Backing
AdvancedStain Protection
100% Continuous Filament Nylon
Class 1 Fire Rating
5 Year Abrasive Wear Warranty
Delivery 3 - 7 Business Days
This rug ships factory direct from Georgia.
Ground delivery is 3 - 7 Business Days
We will email you the tracking number when your order ships.