A to Z Animals Classroom Seating Rug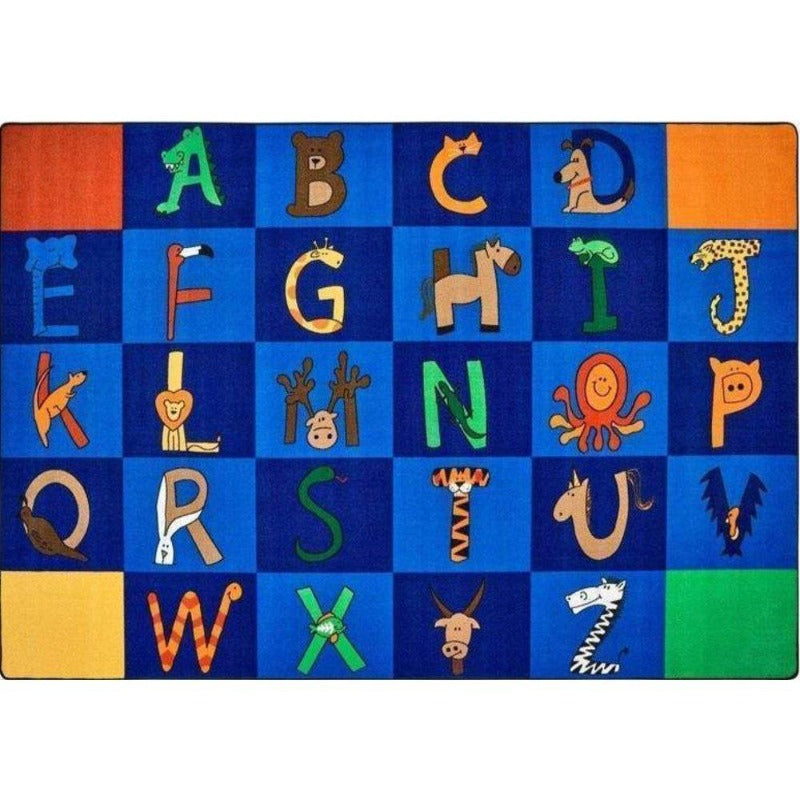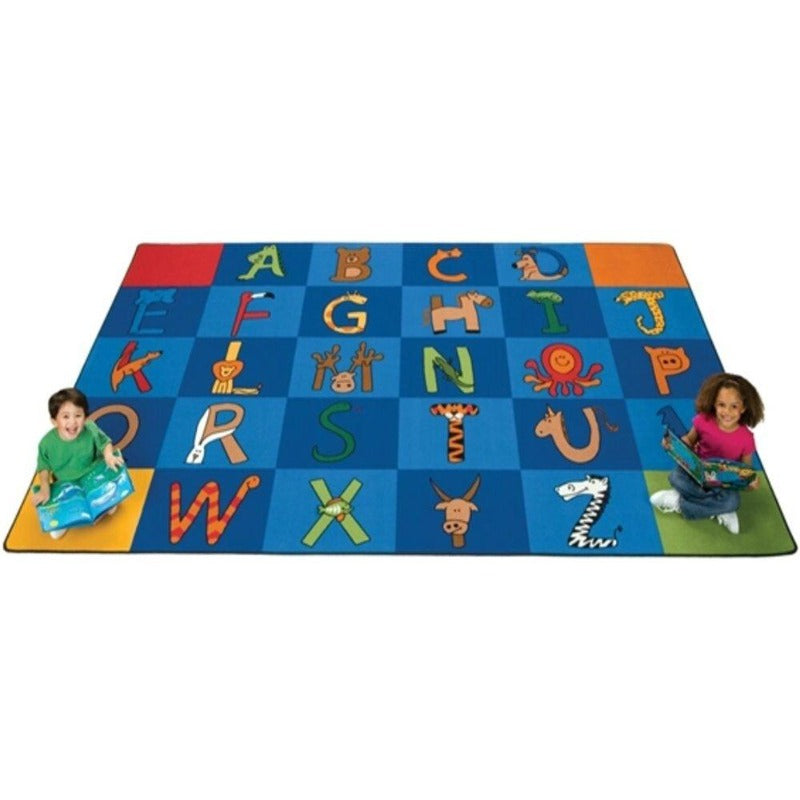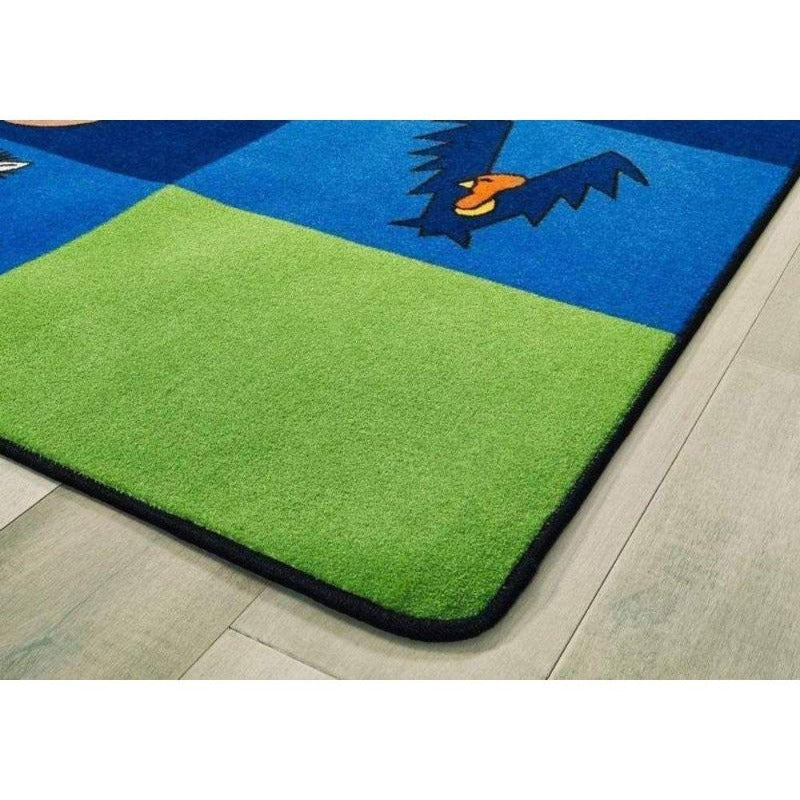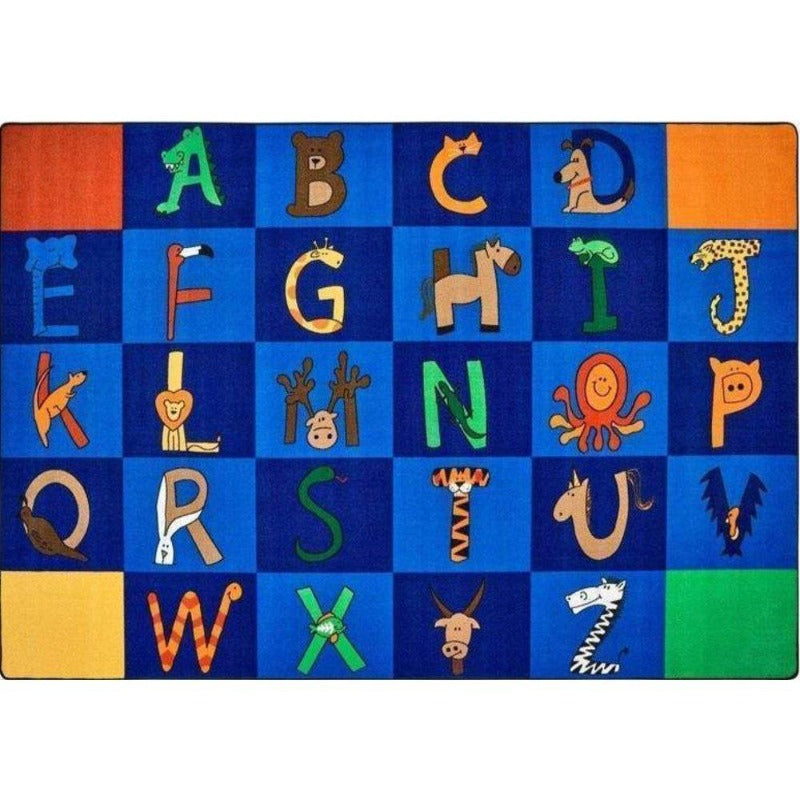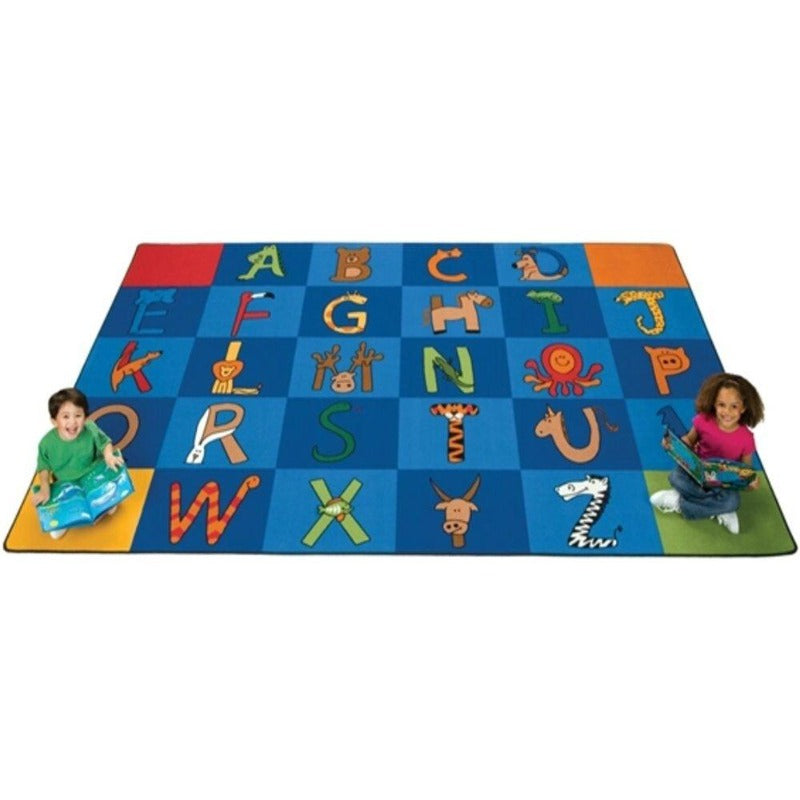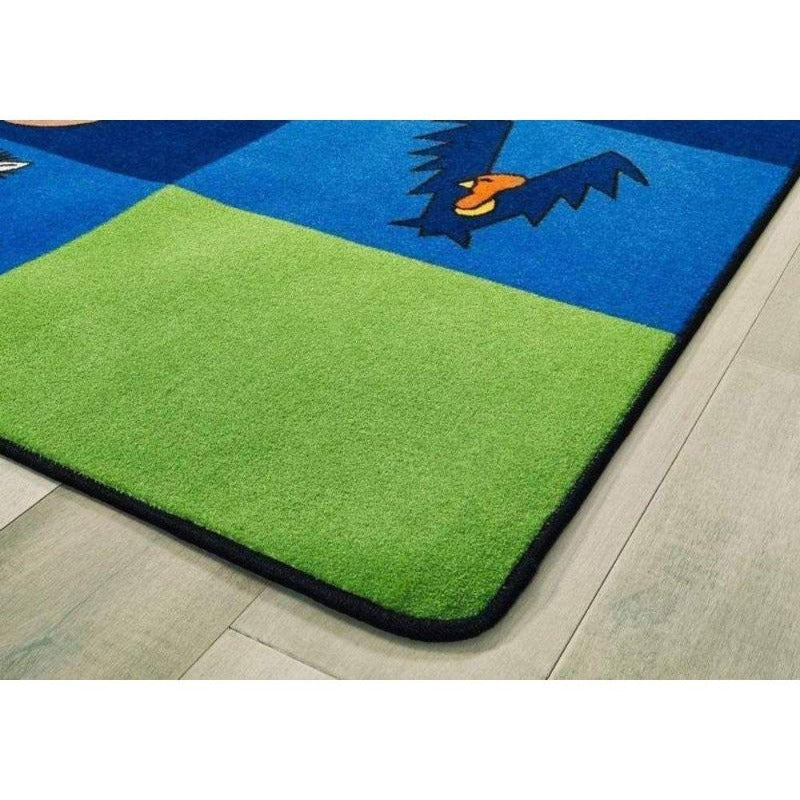 A to Z Animals Classroom Seating Rug
Product Description
Description

Delivery 3 - 7 Business Days
Description
Transform your classroom into a wild adventure with our A to Z Animals Classroom Seating Rug 
The A to Z Animals Classroom Seating Rug is the ultimate companion for teachers and schools who want to elevate their classroom experience! This rug is not your ordinary seating solution - its a magical gateway to a world of learning possibilities.
Sizes: 
7'6' x 12' seat size 17" x 23"
8'4 x 13'4 seat size 19" x 26"
With vibrant colors and an adorable animal design featuring every letter of the alphabet, this rug brings life and excitement into any lesson plan or circle time activity. From alligators to zebras, each creature is intricately woven into the fabric of this rug with utmost durability in mind.
Not only does it provide children with comfort during long hours at school, but it also serves as a catalyst for fun games like Alphabet Animal Hunt, Animal Sounds, Animal Charades, Animal Relay Race, Animal Trivia - just name it! The opportunities are endless for engaging learning activities that captivate young minds.
Age? Abilities? It doesnt matter! The A to Z Animals Classroom Seating Rug can adapt seamlessly to any educational environment while sparking joy in both students and teachers alike
The perfect tool for teachers, it combines comfort and durability to create an engaging learning environment. From the ABCs to animal charades, this rug sparks imagination and promotes active participation. With safety features like Anti-Static Protection and Class 1 Firecode compliance, you can trust in its quality. Let the Animal Hunt begin!
Enhance Learning Experience: A to Z Animals Classroom Seating Rug engages children in fun games like Animal Trivia and Alphabet Animal Hunt, promoting interactive learning
Durable and Safe Design: With double-stitched serged edges and Anti-Static Protection, this rug ensures long-lasting use while meeting safety standards like NFPA 253 Class 1 Firecode
Comfortable Seating for All Ages: Designed to adapt to various ages and abilities, this attendance rug provides a comfortable space for circle time activities and lesson plans
Stimulate Imagination: From alligators to zebras, the vibrant animal illustrations on this rug inspire storytelling sessions and encourage creative play among students 
Try these fun games with your little learners:
Alphabet Animal Hunt: Ask the children to find different animals on the rug that correspond to specific letters of the alphabet. For example, "Find the animal that starts with the letter C ."
Animal Sounds: Encourage children to stand or sit on different animal letters and make the corresponding animal sounds. The other students are turned around and can guess which animal letter their peers are imitating.
Animal Charades: Write down different animal names on pieces of paper and have the children pick one animal without showing it to others. Then, they act out the animal s movements or sounds while others guess which animal it is.
Animal Relay Race: Divide children into teams and assign each team a letter. They must race to find an animal on their designated letter, touch it, and then return to their team. The next player continues the relay until all team members have completed the race.
Animal Trivia: Ask children questions about animals on the rug, such as their habitats, diets, or unique features. They can take turns answering, and you can provide interesting facts to expand their knowledge.
Animal Storytelling: Let each child choose an animal letter and create a short story or describe an adventure involving that animal. They can take turns sharing their stories with the group.
Animal Yoga: Assign each child an animal letter and guide them through simple yoga poses that mimic the movements or characteristics of their assigned animal. For example, crouching and pretending to be a cat on the letter "C" or stretching like a giraffe on the letter "G."
Remember to adapt the games according to the age and abilities of the children and ensure their safety while playing on the rug.
Double-stitched serged edges
Carpet stain and anti static protection*
Assists in allergen particle control
Meets the CRI s Green Label Plus certification
*Features True Stain Blocker Technology - Makes clean up a cinch using only hot water extraction with no harsh chemicals necessary. Tested to ensure carpets provide safe area for children to learn and play while supporting your efforts to provide a clean and healthy environment.
For added play & learning value add the A to Z Animal Squares Kit (sold separately) for matching fun.
Search for more Classroom Rugs
Delivery 3 - 7 Business Days
This rug ships factory direct from Georgia.
Ground delivery is 3 - 7 Business Days
We will email you the tracking number when your order ships.
LOVE THIS RUG!
My 1st grade students and I absolutely love our rug! It is big, colorful, has cute animal letters, and the quality is wonderful!
5 star
A to Z Animals Classroom Rug 7'6 x 12'
Love my new rug!!!
Sensory edge made it super easy to order my new rug. Shipping free and it got here quick!!!