Seating Circles Classroom Rug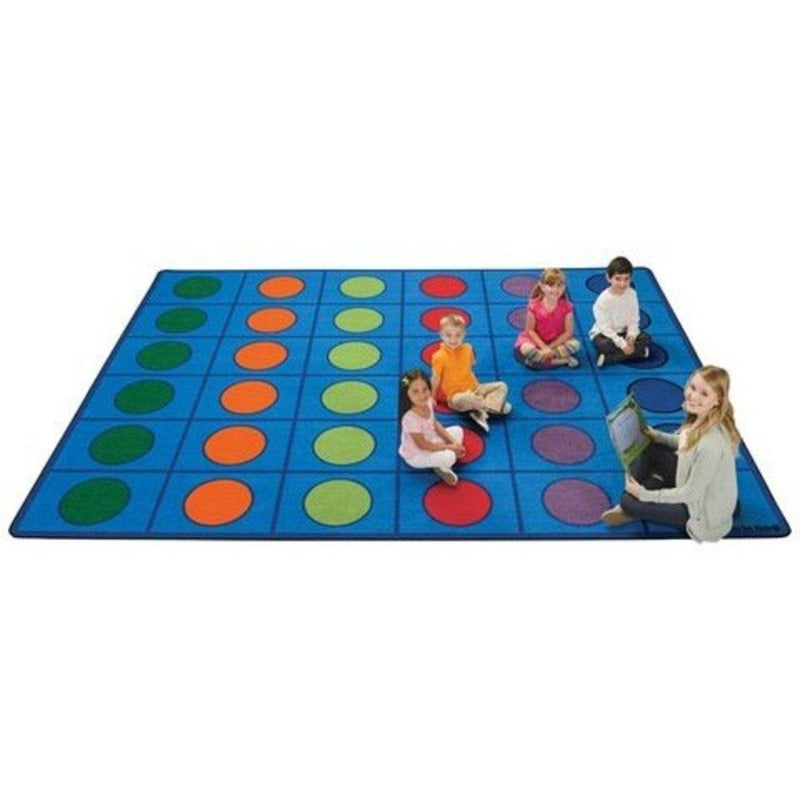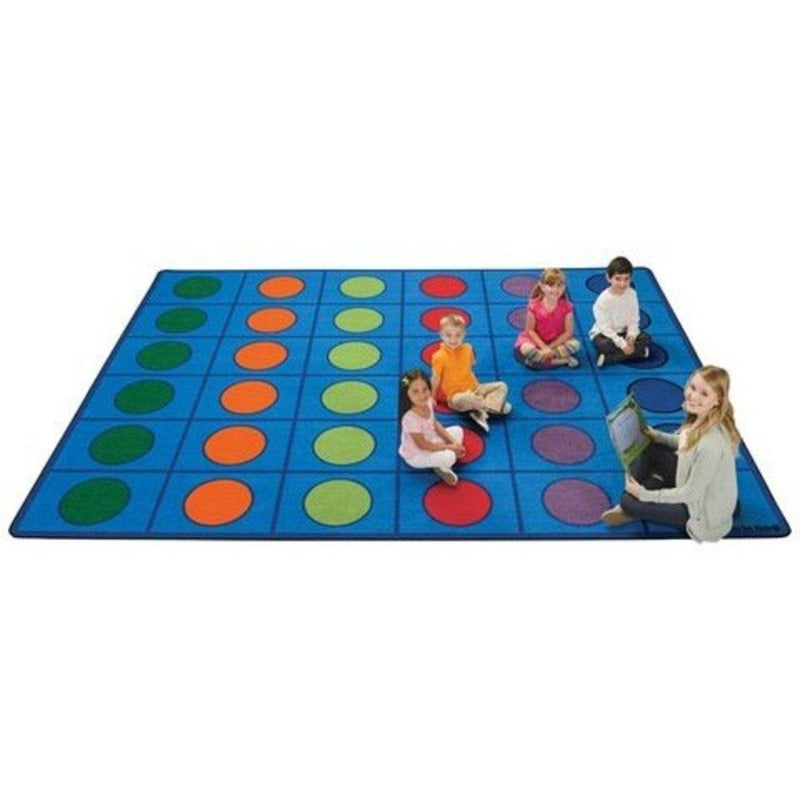 Seating Circles Classroom Rug
Product Description
Description

Delivery 3 - 7 Business Days
Description
Get your Seating in Style with the Seating Circles Classroom Rug. A Child Magnet that Brings Focus and Fun to School
The Seating Circles Classroom Rug has rows of primary-colored spots that create a fun place for kids of all ages to sit and learn. This Rug is a child magnet whenever you want to organize students. There are 30 sitting spaces for children to use as personal space, classroom games and lesson plans at school.
Sizes:
6' x 9' seat size: 

14" x 17" 

7'6' x 12' seat size: 17" x 22"
The colorful circles are strategically placed for easy seating arrangements, while also serving as an interactive element for classroom games and activities. Perfectly designed to withstand daily wear and tear, this rug is made from high-quality materials ensuring its durability throughout countless lessons. 
Anti Static and Stain Protection*
Meets NFPA 253, Class 1 Firecode

Double-stitched serged edges
Made in the USA

Assists in allergen particle control
Meets the CRI s Green Label Plus certification
Get ready for the ultimate classroom experience with our Seating Circles Classroom Rug. This rug is not your typical boring piece of décor. It s a child magnet that will bring excitement and fun to any learning environment.
The Seating Circles Classroom Rug is a child magnet, attracting kids to sit and learn in a fun way
Its vibrant colors and design make it an ideal addition to any classroom or playroom
With its built in seating circles, this rug encourages group activities and classroom games that enhance social skills
Made from durable materials, the Seating Circles Classroom Rug can withstand heavy foot traffic while maintaining its quality over time
*Features True Stain Blocker Technology - Makes clean up a cinch using only hot water extraction with no harsh chemicals necessary. Tested to ensure carpets provide safe area for children to learn and play while supporting your efforts to provide a clean and healthy environment.
Find more classroom seating rugs
Delivery 3 - 7 Business Days
This rug ships factory direct from Georgia.
Ground delivery is 3 - 7 Business Days
We will email you the tracking number when your order ships.
Perfect Classroom Carpets
Came quickly and fits perfectly in kindergarten classroom. Good quality