Robot Factory Wall Gear Activity Toy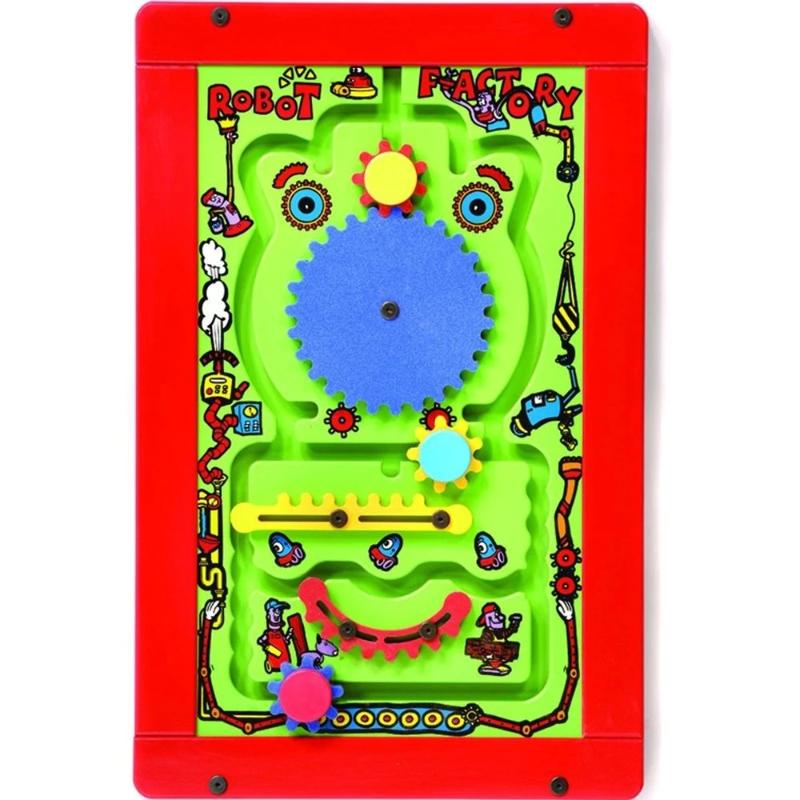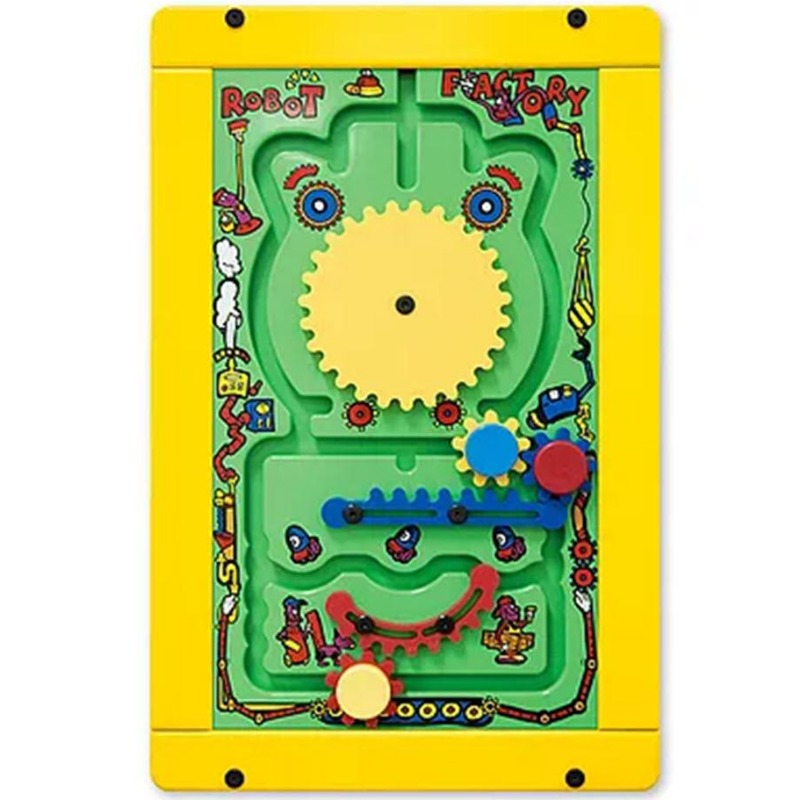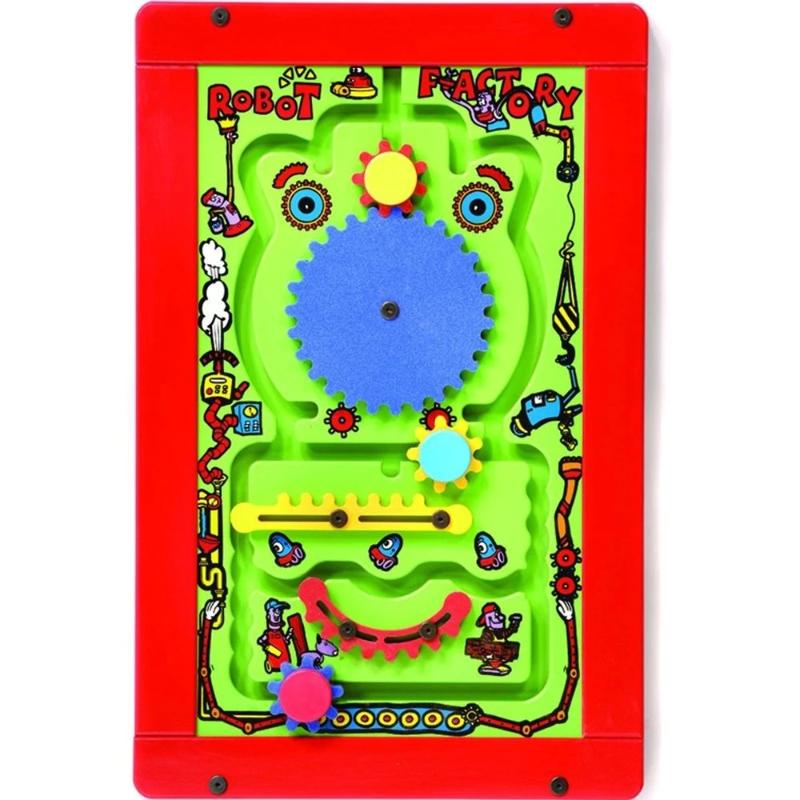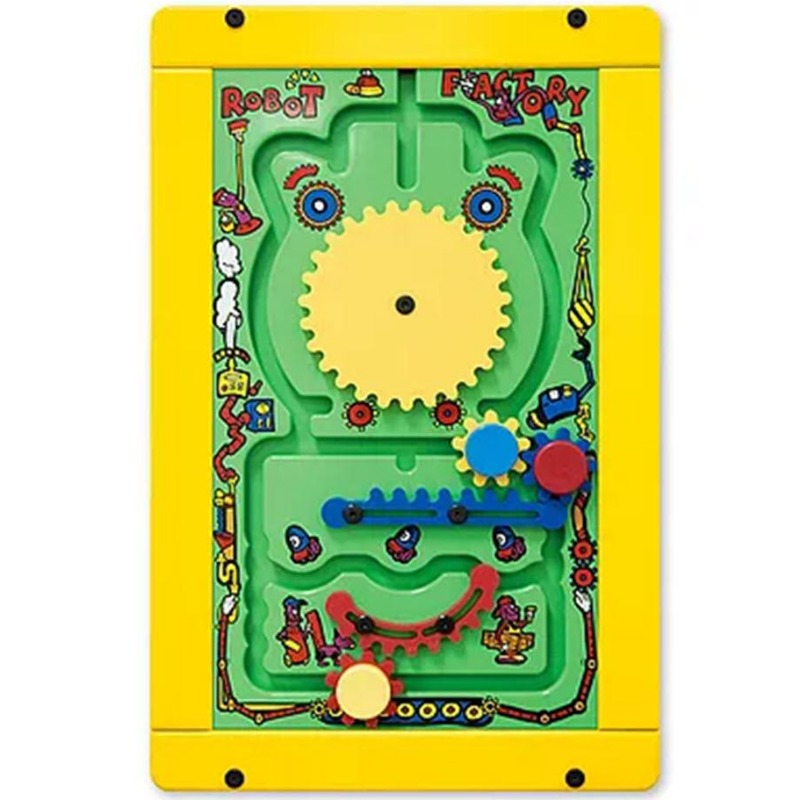 Robot Factory Wall Gear Activity Toy
Product Description
Description

Delivery about 4 Weeks
Description
Engage children's minds with the interactive Robot Factory Wall Gear Activity Toy - perfect for high traffic areas
The Robot Factory Wall Gear Activity Toy is perfect for children who love to explore and learn through interactive play.! This wall toy is designed with cause-and-effect actions that will keep your little ones engaged for hours on end.
Size: 27 1/2"H x 17 1/2"W
The colorful gears of the Robot Factory Wall Gear Activity Toy keep little hands busy while they wait for their appointment. This toy has big gears, small gears, spindle gears, line gears.
The moving and fixed gears all mesh to create a variety of cause and effect actions. This wall toy is made for high traffic areas. The toy is encased in plastic with no loose parts. It's built to play with day in and day out. 

Keeping kids busy while parents are shopping or at an appointment is not always easy. By providing wall toys to your business, you're creating an interactive area that doesn't require a lot of space and helps children meet new friends, keeps them engaged while learning.
Made in Canada by Keebee Toys, this interactive area encourages learning and keeps children engaged while businesses delight their customers
With plastic encased gears and easy-to-follow assembly instructions, necessary hardware included, cleaning the Robot Factory Wall Gear Activity Toy is a breeze
Invest in quality playtime with Keebee products like the Robot Factory Wall Gear Activity Toy 
Businesses find that when kids are happy and not continually asking if it's time to go, they can better serve their customers. The plastic-encased interactive area is ideal for high traffic areas like businesses or waiting rooms where customers can watch as their kids discover new ways of interacting with this amazing toy.
This item is Made for High Traffic Areas like malls, science museums, shopping centers, & indoor kids gyms.

Made in Canada by Keebee
If you can turn a screwdriver, you can install Keebee products. The wall toy comes with easy-to-follow assembly instructions and all the necessary hardware.
Delivery about 4 Weeks
This item is made to order and ships from Canada.
Delivery is about 4 Weeks
We will email you the tracking number when your order ships.
Due to customs laws, we may require your taxpayer ID number to get your order into the U.S. from Canada.