Critters Concentration Wall Activity Game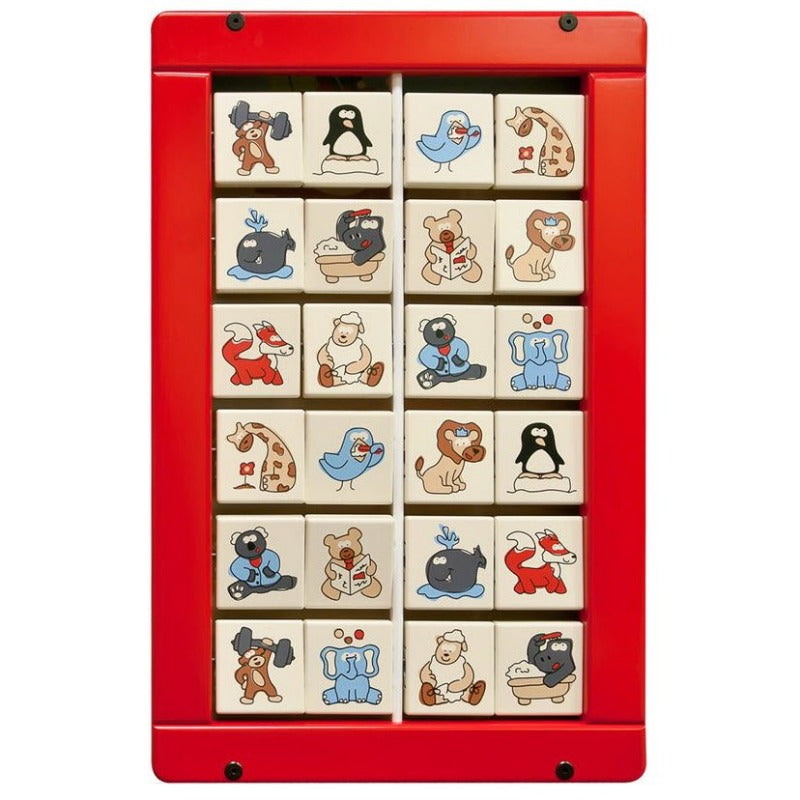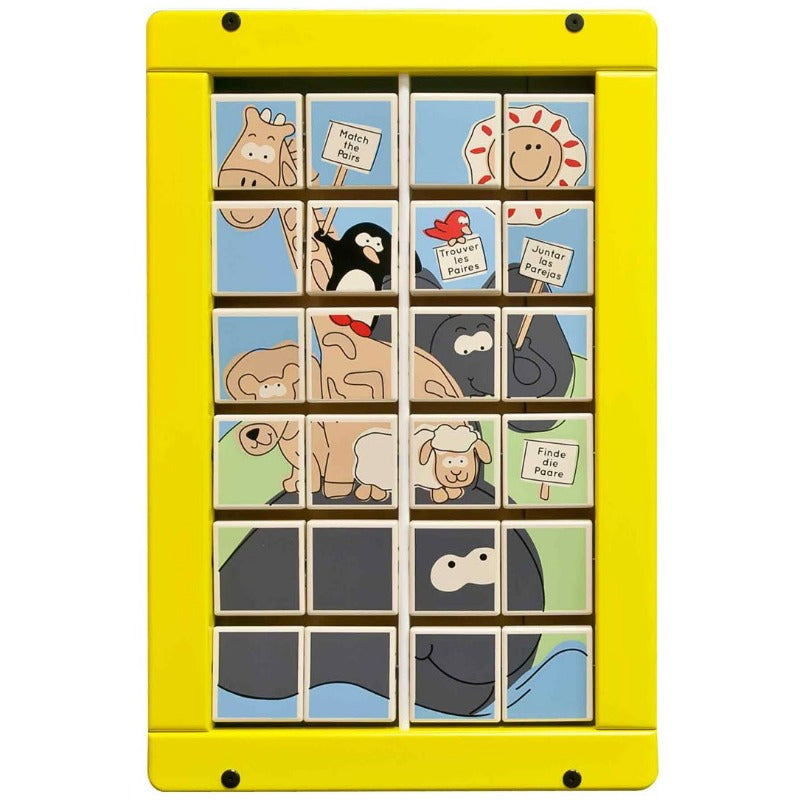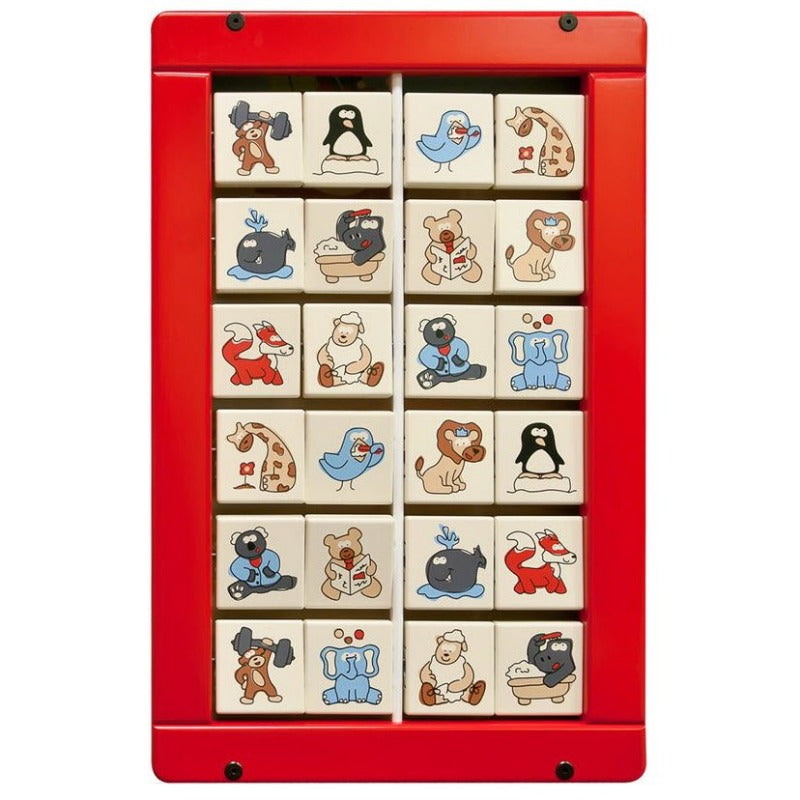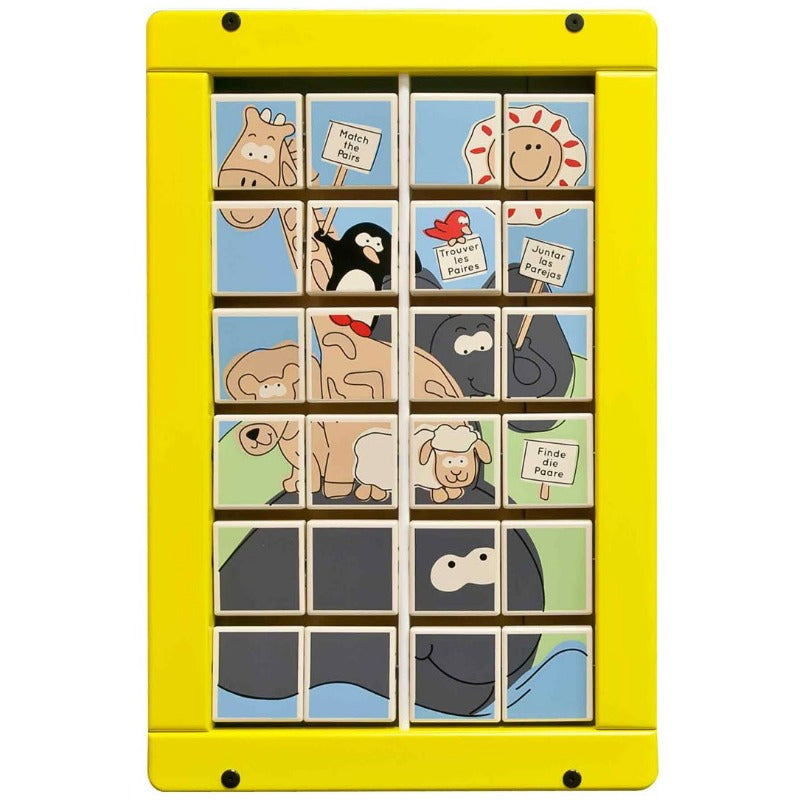 Critters Concentration Wall Activity Game
Product Description
Description

Delivery about 4 Weeks
Description
Sharpen your visual memory skills with the Little Critters Concentration Wall Activity Game. The perfect addition to any indoor play area
The Little Critters Concentration Wall Activity Game is a fun and exciting addition to any indoor play area, waiting room or playroom! This game is designed to improve visual memory skills in children of all ages.
Size: 27 3/4" x 17 3/4" x 2"D
The colorful critter-themed tiles will capture their attention, while the challenging nature of the game will keep them engaged for hours on end. With this wall activity game, your little ones can develop essential cognitive skills while having a blast with their friends and family.
Get ready to watch as they master concentration and focus like never before with our Little Critters Concentration Wall Activity Game.
Enhance visual memory skills with the Little Critters Concentration Wall Activity Game
Keep kids entertained during indoor playgrounds with this fun and educational game
Help children develop critical thinking abilities while playing a game they'll love
Improve concentration and focus in young learners with this engaging activity
The Little Critters Concentration Wall Activity Game will keep kids busy in waiting areas, indoor playgrounds, preschools & malls. Everyone loves playing concentration and this high-quality unit is meant to give you years of service.
Concentration games have been shown to help kids with their visual memory skills as they match the pictures on both sides.
Weight: 9 lbs.
If you have a retail store, wall toys are great because they don't take up a lot of space and this one has no loose parts making. It's a safe and fun toy that will keep kids busy.
This toy is built for high traffic areas where children congregate throughout the day. You'll find it at malls, hospitals and busy waiting rooms around the country.
Made in Canada by Keebee
How to Clean Keebee Toys
Delivery about 4 Weeks
This item is made to order and ships from Canada.
Delivery is about 4 Weeks
We will email you the tracking number when your order ships.
Due to customs laws, we may require your taxpayer ID number to get your order into the U.S. from Canada.