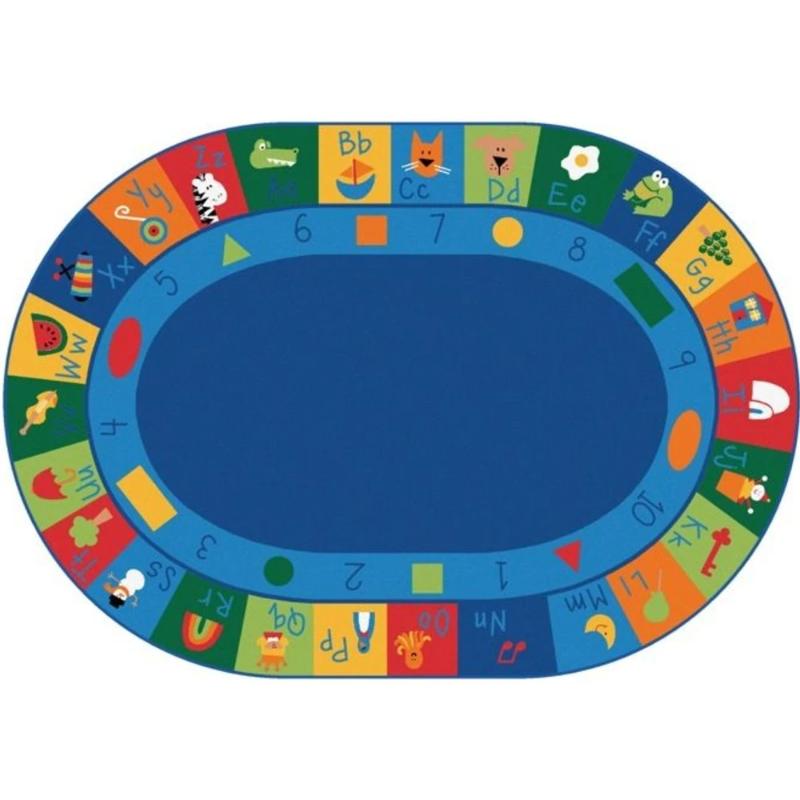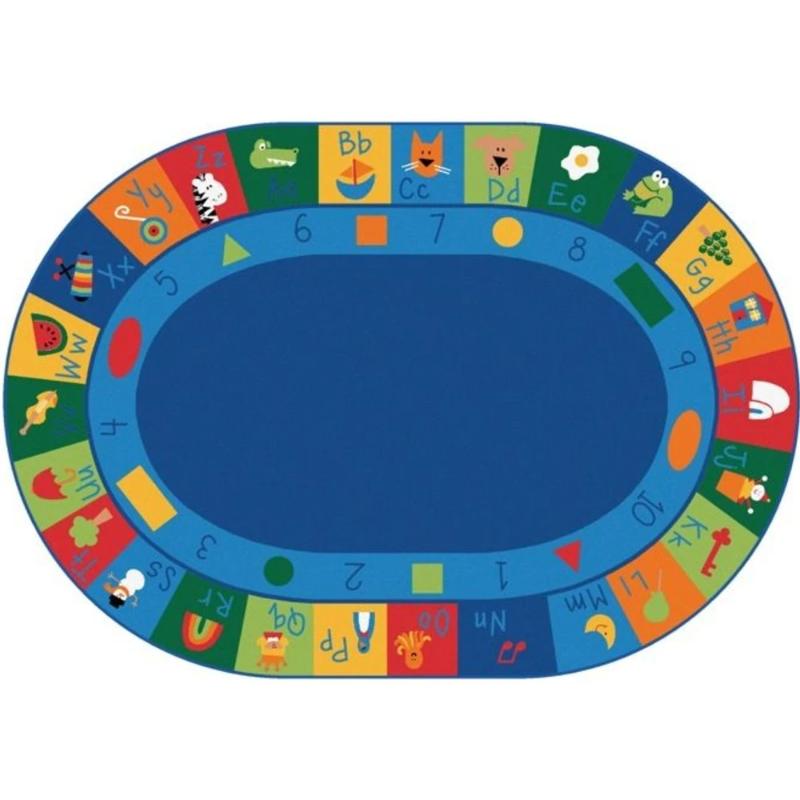 Learning Blocks Oval Rug
Product Description
Description

Delivery 3 - 7 Business Days
Description
Step into a world of endless possibilities with the Learning Blocks Oval Rug - where education meets innovation, and creativity knows no bounds
Discover the perfect addition to any classroom setup with the Learning Blocks Oval Rug. This top-tier educational piece is designed to engage young learners in a variety of exciting activities, making it an ideal choice for teachers and parents alike who want to encourage interactive learning.
Sizes: 6'9 x 9'5 Oval and 8'3 x 11'8 Oval
Featuring colorful blocks displaying letters, numbers, and shapes that are surrounded by warm-toned borders and soft-textured fibers, this rug provides a comfortable space for students to sit on while playing games or listening to stories. Experience an entirely new level of education through this innovative carpet that inspires creativity and imagination in every child!
The Learning Blocks Oval Rug is an excellent addition to any classroom, providing a fun and interactive way for children to engage in educational activities
With its bright colors and playful design, this rug creates a welcoming environment that encourages learning and creativity
The Learning Blocks Classroom Rug is durable and easy to clean, ensuring it will last through years of use
Investing in the Learning Blocks Oval Rug not only enhances your classroom s aesthetic appeal but also provides endless opportunities for children to learn while having fun
Letters, numbers, shapes; the Learning Blocks Classroom Rug has it all. Use as a great centerpiece of any classroom or playroom. The rug has upper and lower case letters plus numbers and shapes.
Learning Blocks has the perfect design for classroom organization, and educational activities ranging from literacy, shape & number recognition.
Anti Static, Stain and Anti-Microbial Protection
Made in the USA
Double-stitched serged edges
Meets NFPA 253, Class 1 Firecode
Assists in allergen particle control
Green Label Plus Certified
Delivery 3 - 7 Business Days
This rug ships factory direct from Georgia.
Ground delivery is 3 - 7 Business Days
We will email you the tracking number when your order ships.
Thank you!
We ordered this rug as a surprise for a class in a high school who teaches early childhood development. They have a day care In that class and they had a fire and lost everything! Thank you all so much!