KIDSoft Large Rainbows Rug Soft Colors Rug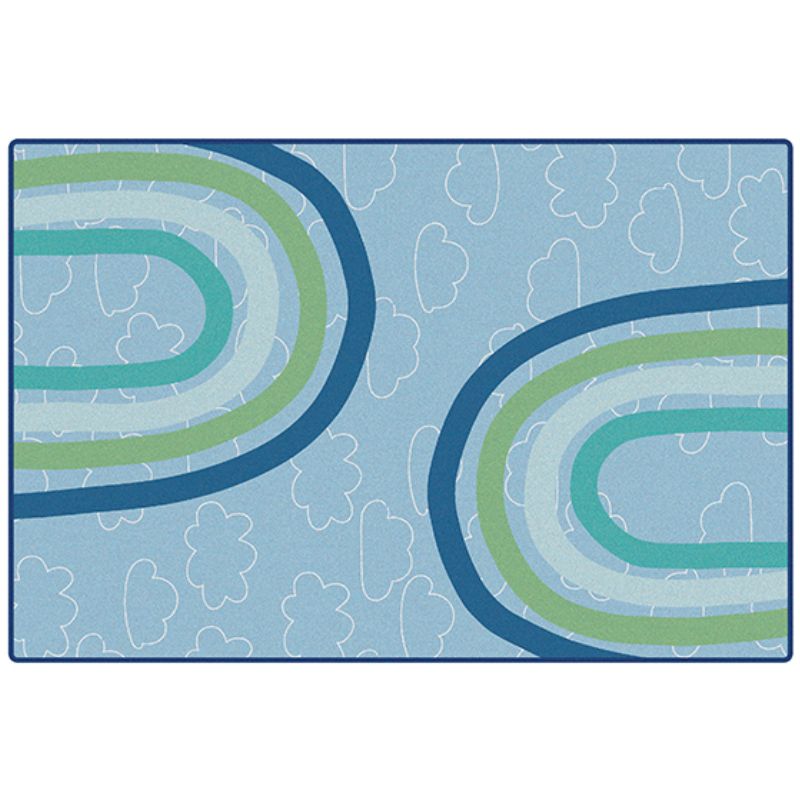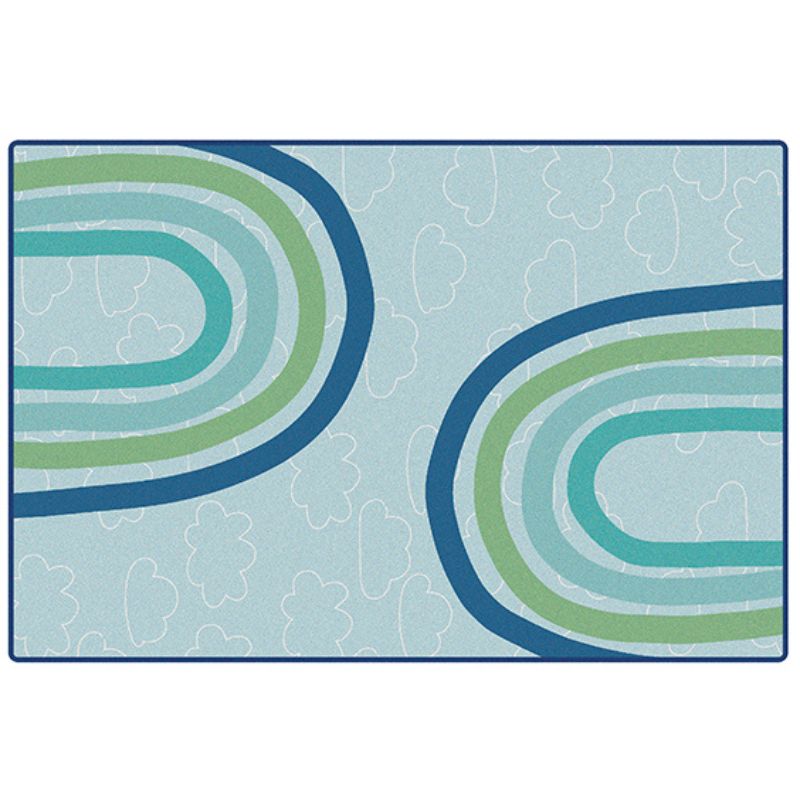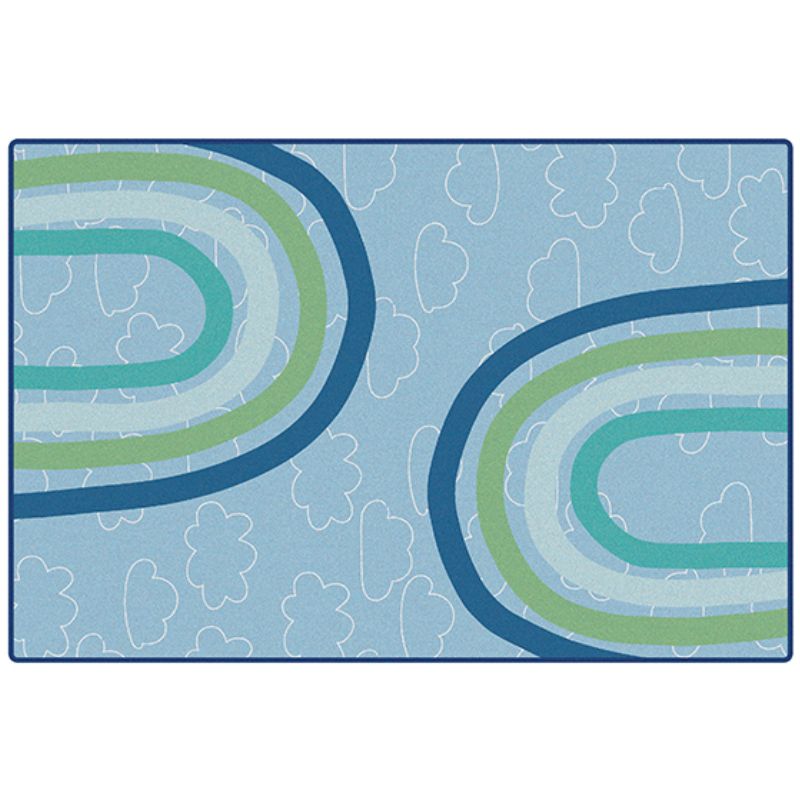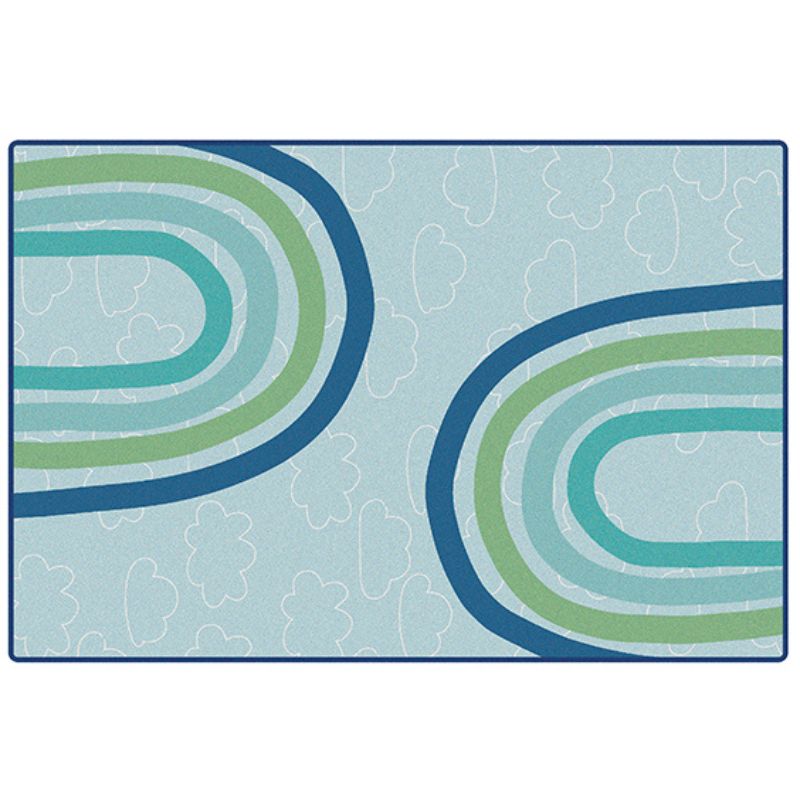 KIDSoft Large Rainbows Rug Soft Colors Rug
Product Description
Description

Delivery 3 - 7 Business Days
Description
The Large Rainbows Rug Soft Colors Rug has calming colors and daydreams of clouds in the sky.  Soft and comfortable to sit on in a classroom, kids' playroom, or reading corner. Enhance Your Classroom Aesthetics with a captivating design with vibrant colors that serve as a perfect backdrop for your classroom, playroom, or kids bedroom. 
Sizes: 4' x 6' and 6' x 9'
Its eye-catching pattern adds a touch of charm and joy to the learning space, instantly making it more appealing to the little ones. Imagine the excitement on your students faces when they enter the classroom and are greeted by this beautiful and inviting rug every day.
Encourage Imaginative Play: The Rainbows Rug can also become a magical land where imaginations soar. Encourage imaginative play by incorporating the rug into various learning activities. Whether its pretending to explore the sky or using the rug as a backdrop for creative storytelling, the possibilities for imaginative play are endless.
Anti Static Protection
Meets NFPA 253, Class 1 Firecode
Double-stitched serged edges
Carpet stain protection*
Assists in allergen particle control
Meets the CRI s Green Label Plus certification
*Features True Stain Blocker Technology - Makes clean up a cinch using only hot water extraction with no harsh chemicals necessary. Tested to ensure carpets provide safe area for children to learn and play while supporting your efforts to provide a clean and healthy environment.
Part of the KIDSoft Carpet Collection
Delivery 3 - 7 Business Days
This rug ships factory direct from Georgia.
Ground delivery is 3 - 7 Business Days
We will email you the tracking number when your order ships.
This rug is beautiful. The colors are cheerful and calming. My 1st grade ICT kiddos all said the new rug made the room feel happy and homey. As an added plus, the rug offers a great way for my coteacher and I to parallel teach in our small space. We love it!