Hands Around the World Rug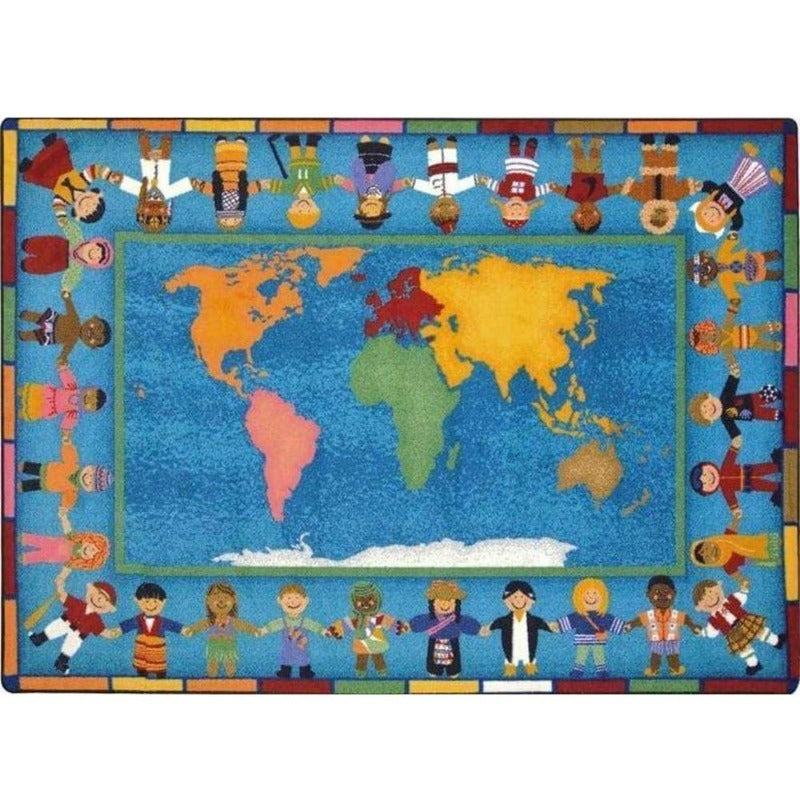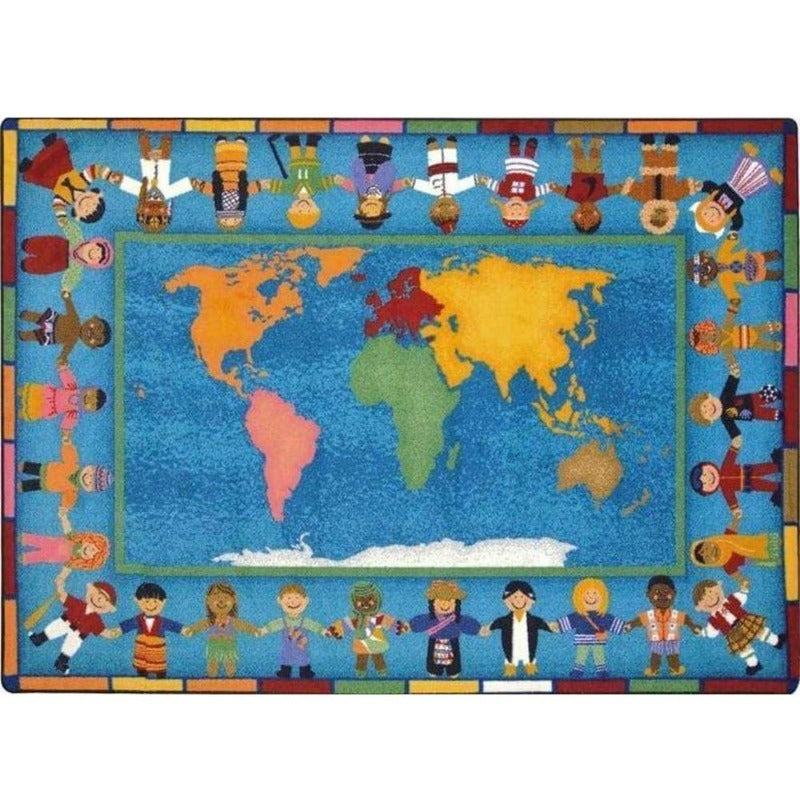 Hands Around the World Rug
Product Description
Description

Delivery About 2 - 3 Weeks
Description
Discover the Benefits of a Durable and Stain-Resistant Classroom Rug
The Hands Across America Rug is a fun classroom carpet with soft blended colors that will spark lively discussions about world unity. Children will enjoy identifying each child's home continent represented by the colored bars in the carpet border. Kids will have even more fun at school with this educational high quality carpet.
Sizes: 5'4 x 7'8 and 7'8" x 10'9
Joy Carpets Features:
Dye Method: Printed Fiber: STAINMASTER BCF Type 6,6 2-Ply Nylon

Antimicrobial Treatment: Impervion Mold and Mildew Protection

Serging: Bound and serged for maximum durability
Fire Flammability Rating: Class I
Antistain & Anti-soil Treatment: STAINMASTER Carpet with LotusFX Fiber Shield
CRI Green Label Plus Certified
Manufactured in the U.S.A. by Joy Carpets
Carpet is a long‐term investment and deserves an appropriate maintenance program to protect its appearance. Preserve the beauty of your carpet and maintain a healthy indoor environment by following the simple instructions in our Carpet Care & Cleaning Guide.
Delivery About 2 - 3 Weeks
This rug ships factory direct from Georgia.
Ground Delivery About 2 - 3 Weeks
We will email you the tracking number when your order ships.