Discover America Rug Factory Second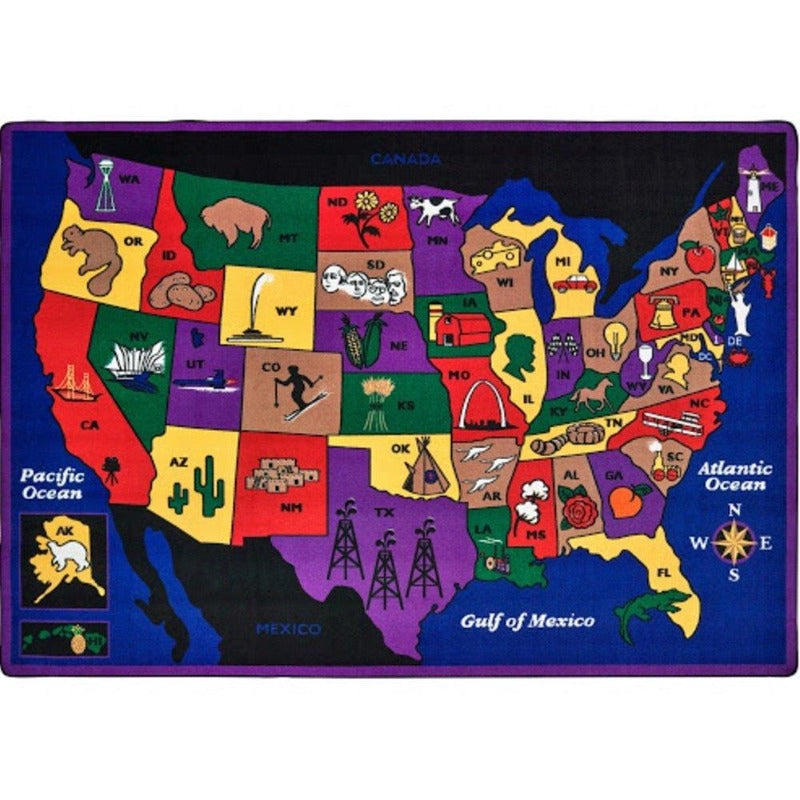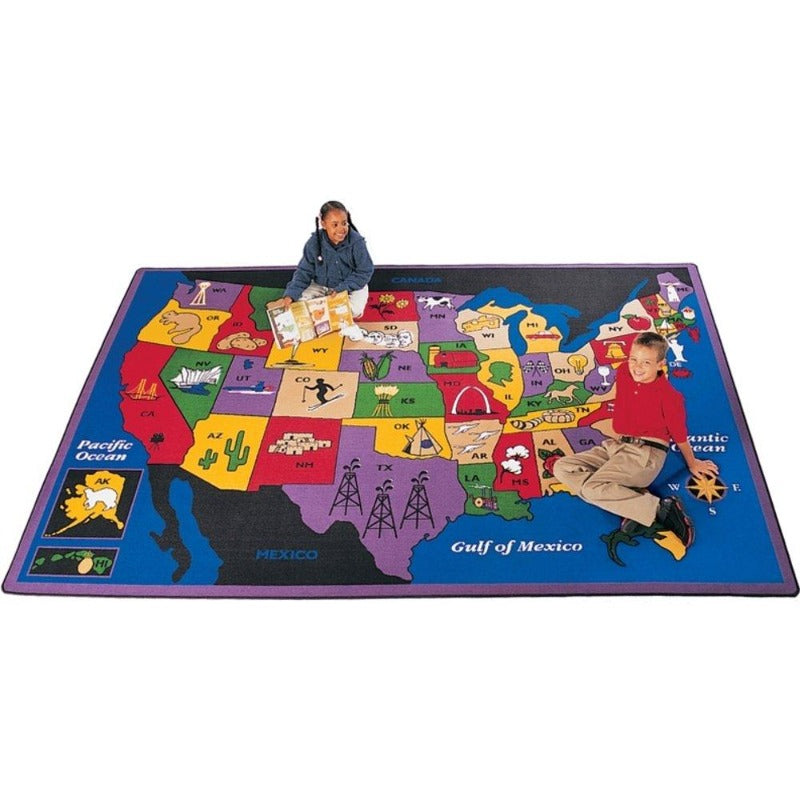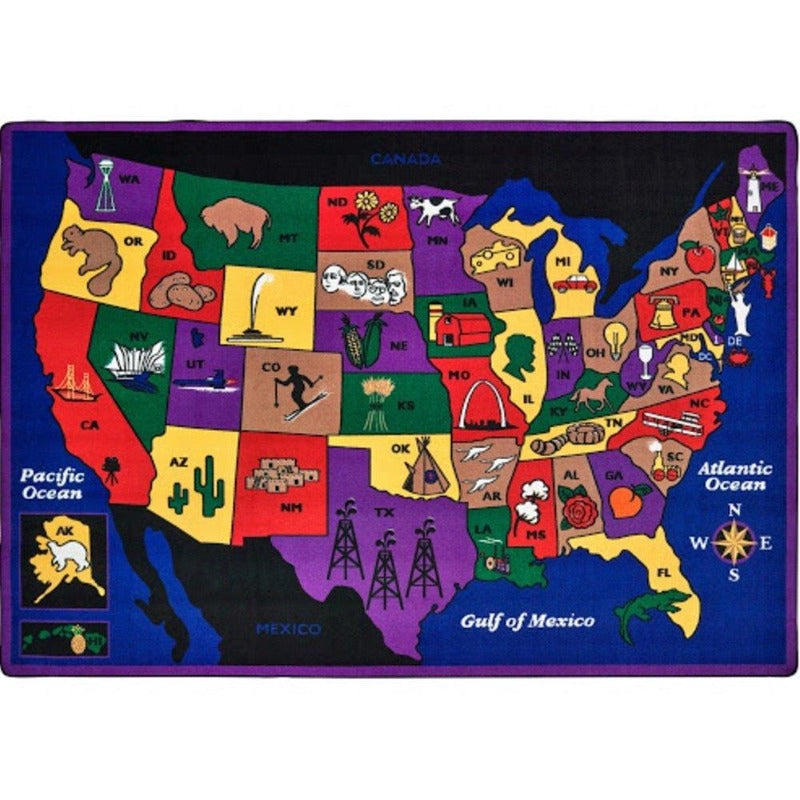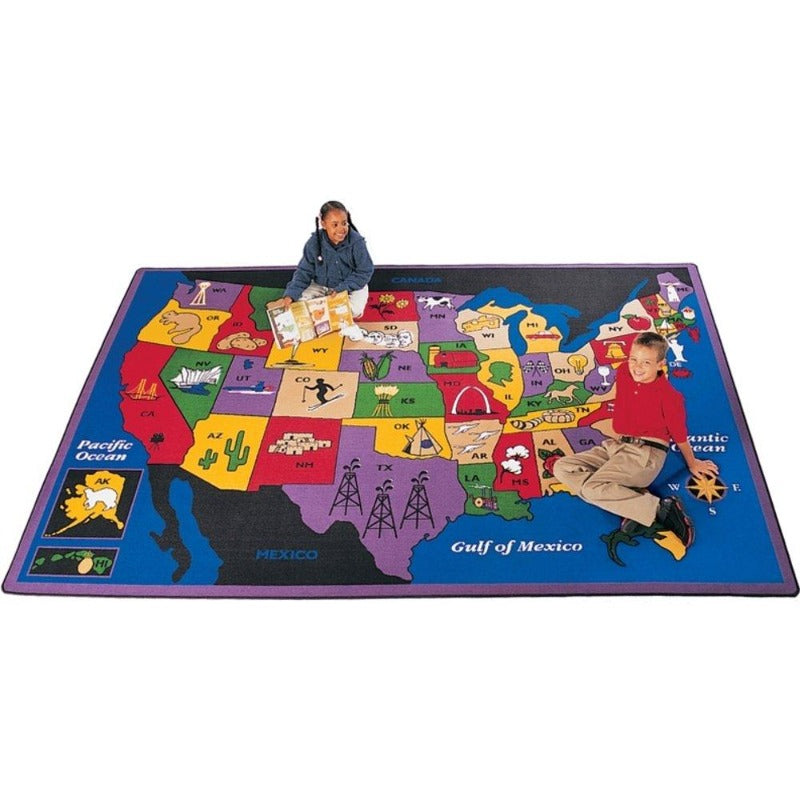 Discover America Rug Factory Second
Product Description
Description

Delivery 3 - 7 Business Days
Description
The Discover America Factory Second Rug is a great educational tool for children of all ages. Kids love learning when it s made fun. The Discover America Rug will help them learn about our states, Geography, and lots of other fun facts about the U.S.
Sizes: 4'5 x 5'10, 5'10 x 8'4 and 8'4 x 11'8
Educators will love this classroom quality rug as it makes learning fun. The colors are bright and the quality is great. This is a rug that will make your classroom light up! 
About Factory Second Classroom Rugs: We have been given access to a small inventory of irregular classroom-style rugs that do not meet the rigid first quality standards of the Carpets for Kids team. 

This is a brand new rug that may include a slight color change, small dye spots, a slight backing flaw or a seam that hasn t been sewn perfectly straight.
Anti Static and Stain Protection
Made in the USA

Double-stitched serged edges
Meets NFPA 253, Class 1 Firecode

Assists in allergen particle control

Green Label Plus Certified
Made by Carpets for Kids
Delivery 3 - 7 Business Days
This rug ships factory direct from Georgia.
Ground delivery is 3 - 7 Business Days
We will email you the tracking number when your order ships.
Brilliant!
The class loves this rug! The colors and pictures are very engaging. The kids love it, the teacher loves it and it really brightens up the room. SensoryEdge customer service & responsiveness can't be beat.