Calendar Celebrations Seating Rug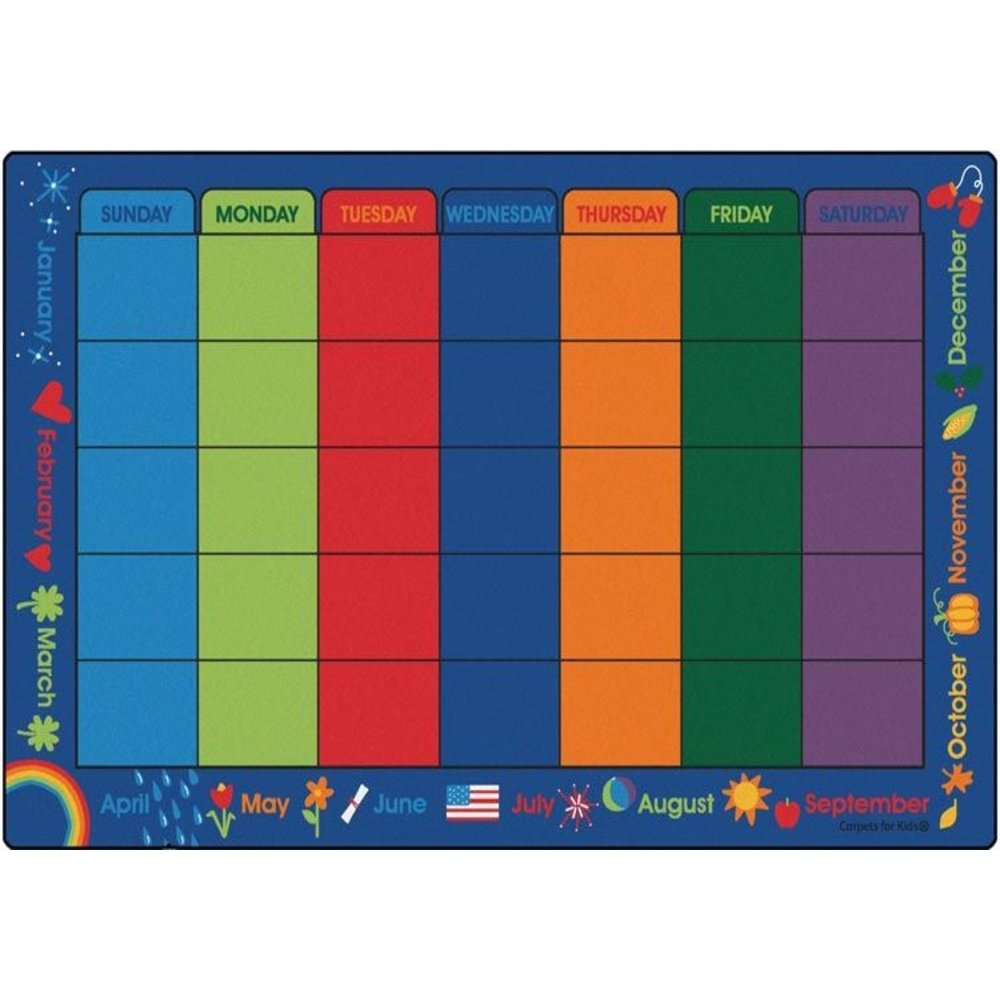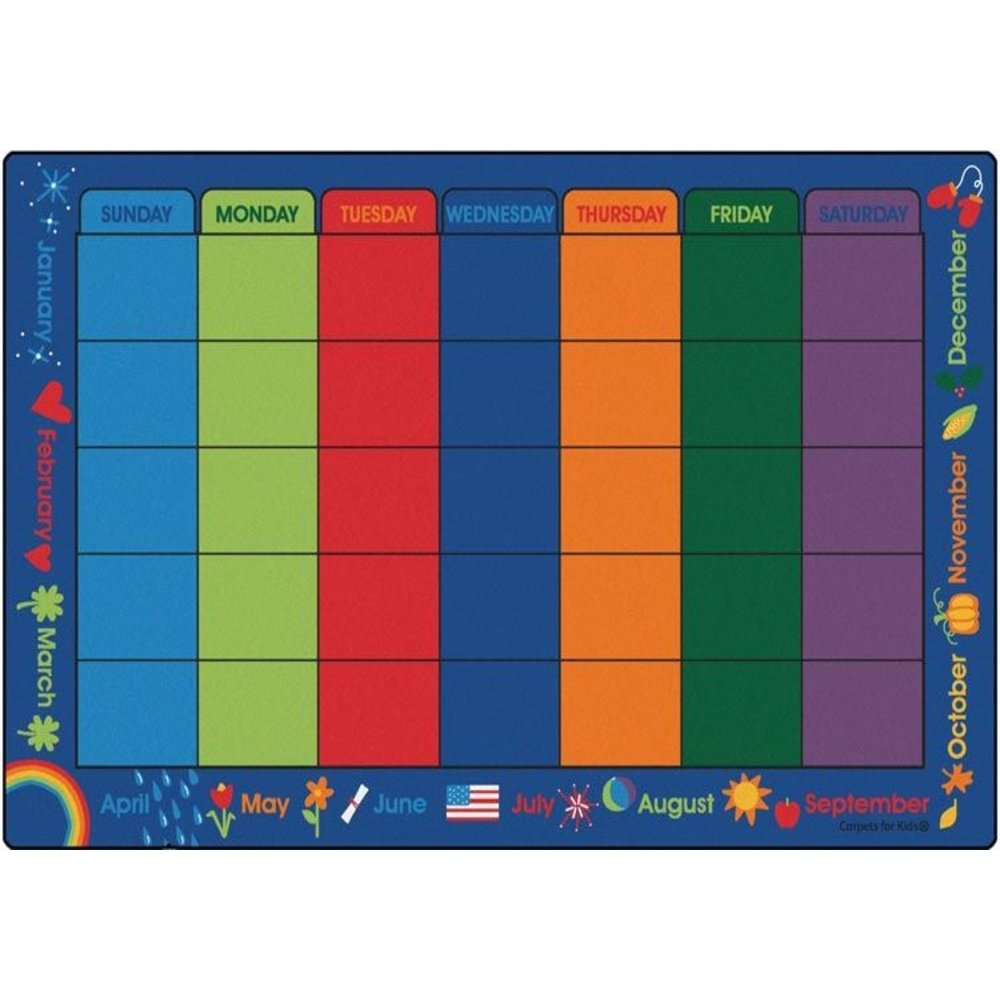 Calendar Celebrations Seating Rug
Product Description
Description

Delivery 3 - 7 Business Days
Description
Transform Your Classroom with a Colorful and Educational Carpet for Kids
Bring order and organization to your classroom with the Calendar Celebrations Seating Rug. Designed by Carpets for Kids USA, this carpet features an interactive design that not only serves as a comfortable seating option but also doubles up as a learning tool.
Sizes: 7'6' x 12' and 8'4 x 13'4
Featuring all days of the week and months of the year in full color, children can learn basic calendar concepts while seated comfortably on this rug. This classroom seating rug is perfect for teachers looking for versatile educational tools to aid in teaching diverse subjects such as social studies or math, while also encouraging creativity and imagination among their students.
With its high-quality construction and durability, this Classroom Organization rug will withstand daily use and provide long-lasting benefits to both teacher and student alike.
Enhance Classroom Organization: The Calendar Celebrations Seating Rug helps to keep your classroom organized and structured, making it easier for students to learn
Promote Learning of Days and Months: With the Days of the Week and Months of the Year printed on this Classroom Seating Rug, children will have a visual aid that promotes learning in a fun way
Comfortable Carpets for Kids: Made with high-quality materials, this rug provides a comfortable seating area for kids while they engage in various educational activities
Durable & Long-Lasting: This rug is designed to withstand heavy traffic, spills, stains and daily wear-and-tear ensuring long-lasting use that saves you money over time
This rug is designed to provide plenty of wiggle room for your kids as well. Keeping kids organized is so important in your classroom. Having this will be like having an extra teacher in school just for you.
Made in the USA by Carpets for Kids
Calendar Kit Sold Separately.
Anti Static, Carpet Stain and Anti-Microbial Protection

Meets NFPA 253, Class 1 Firecode
Double-stitched serged edges
Assists in allergen particle control
Green Label Plus Certified
Delivery 3 - 7 Business Days
This rug ships factory direct from Georgia.
Ground delivery is 3 - 7 Business Days
We will email you the tracking number when your order ships.