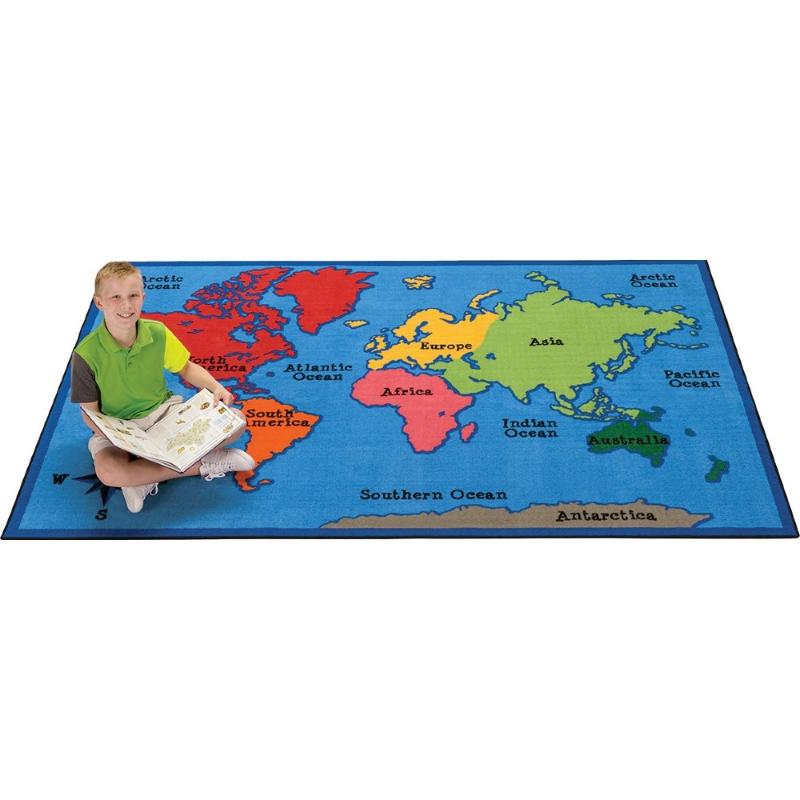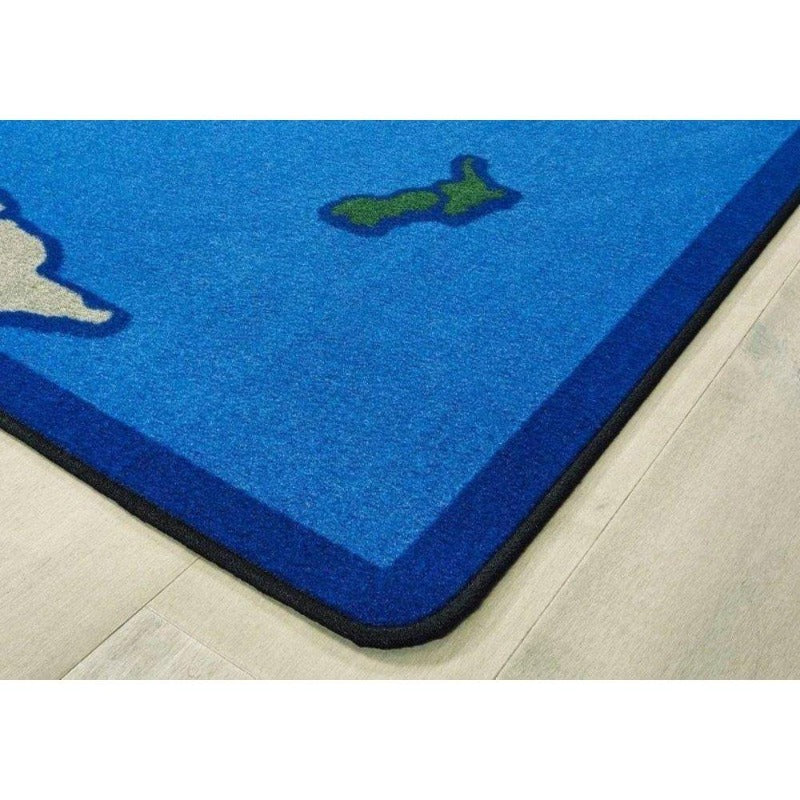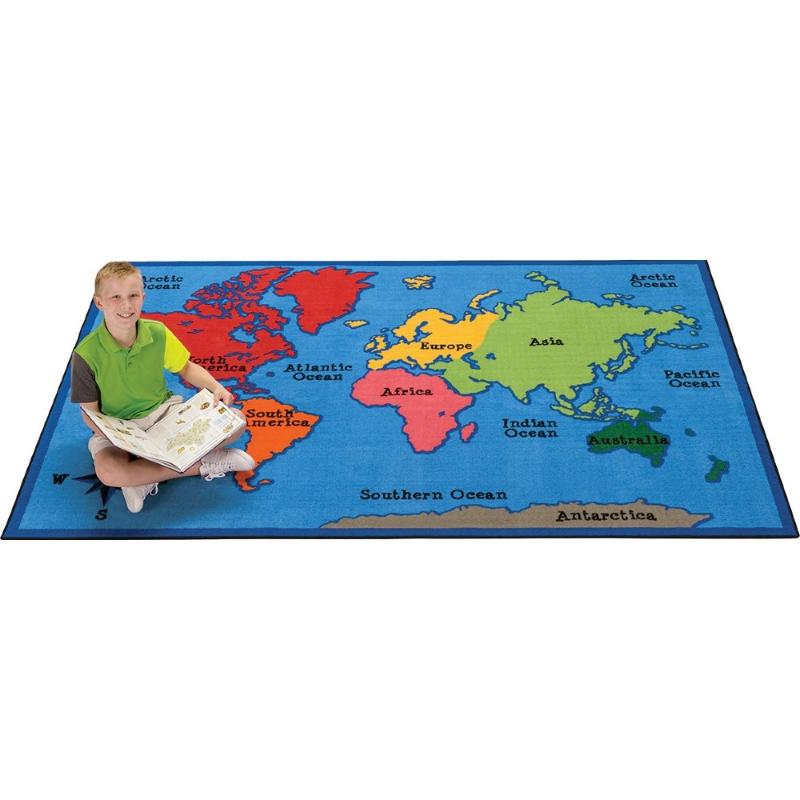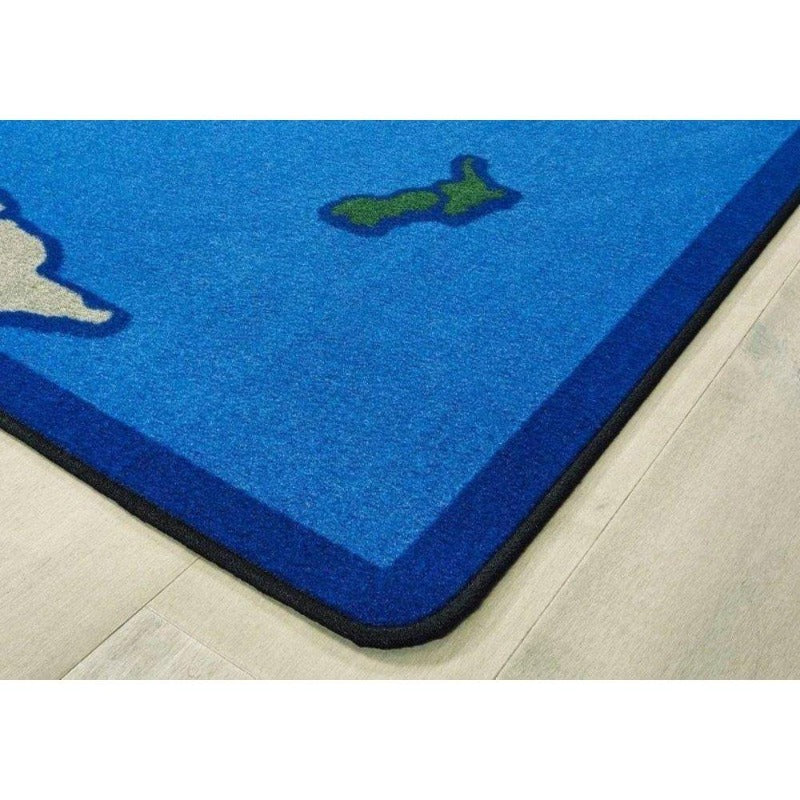 World Map Value Plus Rug
Product Description
Description

Delivery 3 - 7 Business Days
Description
Teach little ones the Continents with the World Map Value Plus Rug. Learning about the world around will spark the thrill of learning in your little students. 
Sizes: 4' x 6' , 6' x 9' and 8' x 12'
Designed to stimulate children s imagination for use in play areas and classrooms. Continents featured: North America, South America, Africa, Asia, Europe, Australia, Antarctica.
The compass located on the bottom left corner helps children to navigate through each country. Kids will be able to visually learn where each colored country is located with ease. 

Features:

Made in the USA
KIDply Backing
AdvancedStain Protection
100% Continuous Filament Nylon
Class 1 Fire Rating
Part of The KID$ Value PLUS line by Carpets for Kids. Designed to stimulate children s imagination for use in small play areas. You can be assured that this rug is safe for your room with attention to detail and quality.
Delivery 3 - 7 Business Days
This rug ships factory direct from Georgia.
Ground delivery is 3 - 7 Business Days
We will email you the tracking number when your order ships.
Amazing Rug!
I absolutely love the world map rug I just received from Sensory Edge! The colors are so bright and the rug looks very sturdy for my second grad classroom! Can't wait for my second graders to use it!