Wavy Legs Table & 4 Stool Set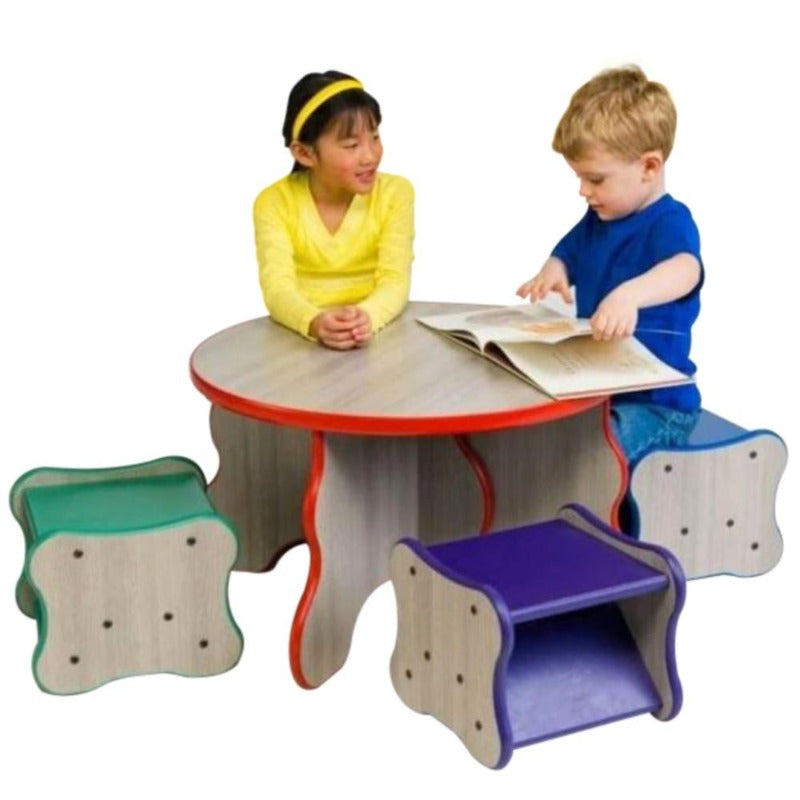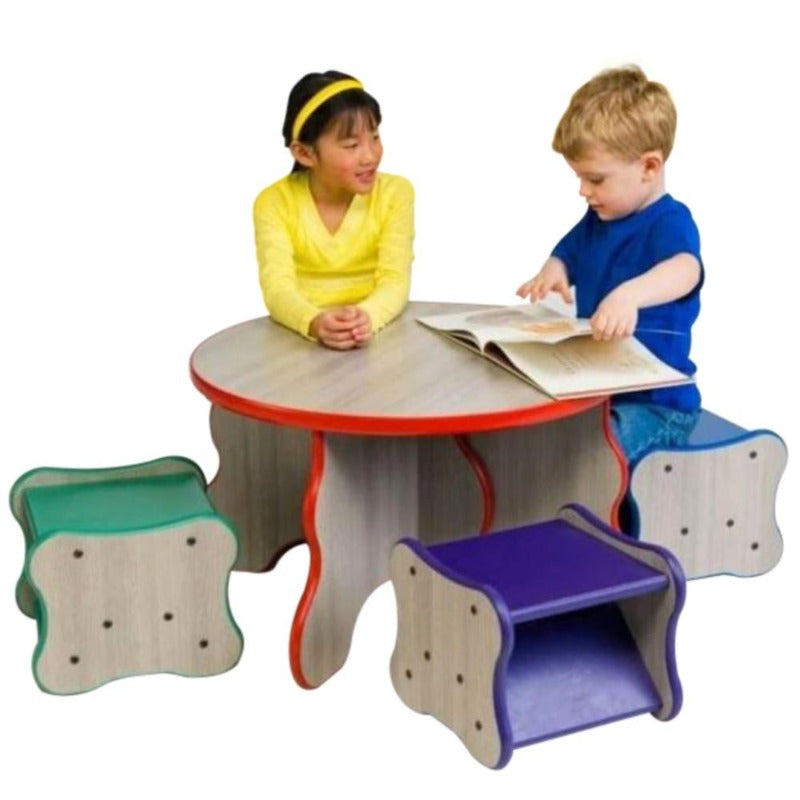 Wavy Legs Table & 4 Stool Set
Product Description
Description

Delivery About 2 Weeks
Description
Experience the perfect blend of functionality and style with our Wavy Legs Table & 4 Stool Set 
The Wavy Legs Table & 4 Stool Set is a unique addition to any reading or waiting area. Crafted with high-quality, durable materials designed to withstand even the busiest of commercial settings, this set is as functional as it is beautiful.
Sizes: Table: 17"H x 27"D / Stool: 11"H x 12"D (10" seat height)
Featuring a stable and easy-to-clean design, the finish on both table and stools is red-trimmed for that added touch of elegance.
The tabletop boasts an exotic rainforest speckletone finish while each stool's maple construction adds warmth and charm to any space. Perfect for healthcare facilities where infection control protocols are crucial.
This furniture set utilizes only top-grade materials ensuring longevity coupled with aesthetic appeal. Add some flair to your establishment today with our one-of-a-kind Wavy Legs Table & 4 Stool Set!
Made from high-quality, durable materials, this set is built to last and withstand heavy use in healthcare facilities or other commercial settings
With a stable design and easy-to-clean finish, the Wavy Legs Table & Stool Set is ideal for infection control measures while maintaining an attractive appearance with red-trimmed speckletone maple surfaces
Crafted from commercial-grade materials including rainforest-inspired finishes on sturdy wavy legs, this table and stool set adds a touch of nature to any space while offering unbeatable functionality in busy environments
Your set will contain the finish of your choice with a red-trimmed table and one red, one blue, one green, and one purple trimmed stool. Featuring durable, stable components that are easy to clean.
Choose from rainforest, speckletone or maple.
Made in the USA by Gressco/Playscapes.
Delivery About 2 Weeks
This item is made to order and ships factory direct from Wisconsin.
Ground delivery About 2 Weeks
We will email you the tracking number when your order ships.