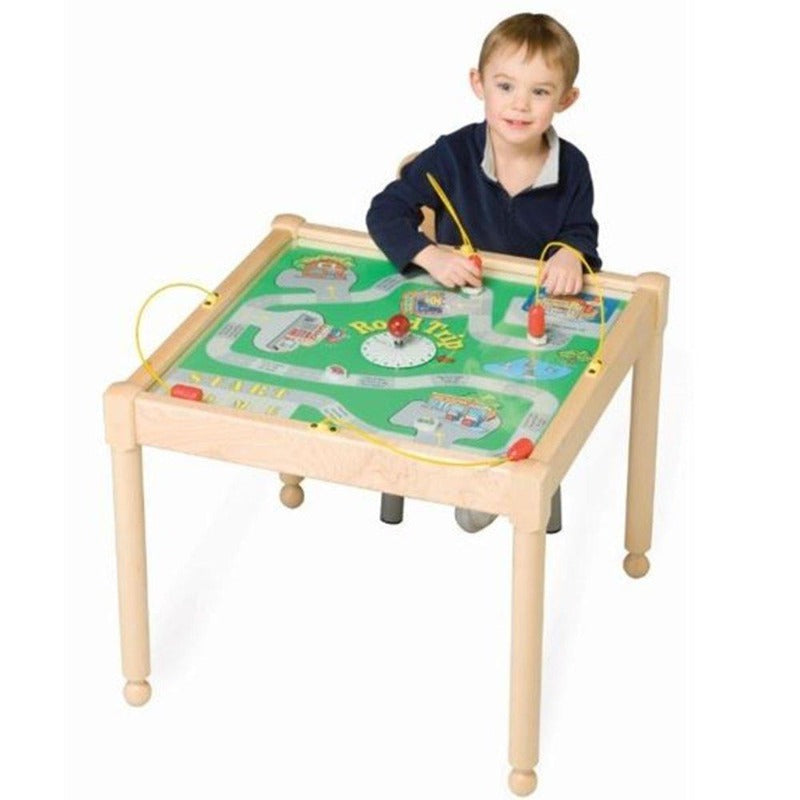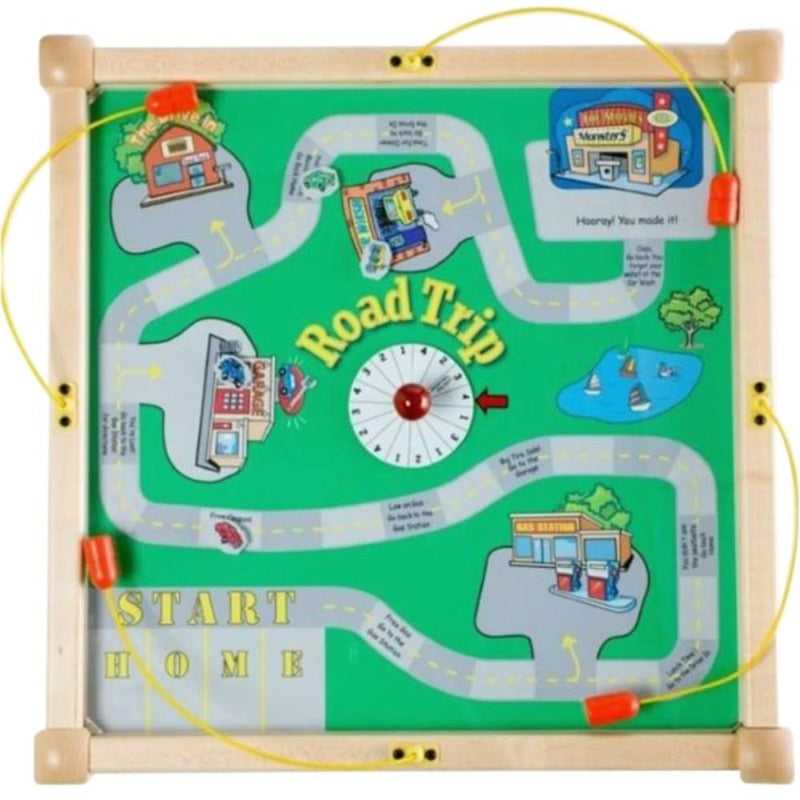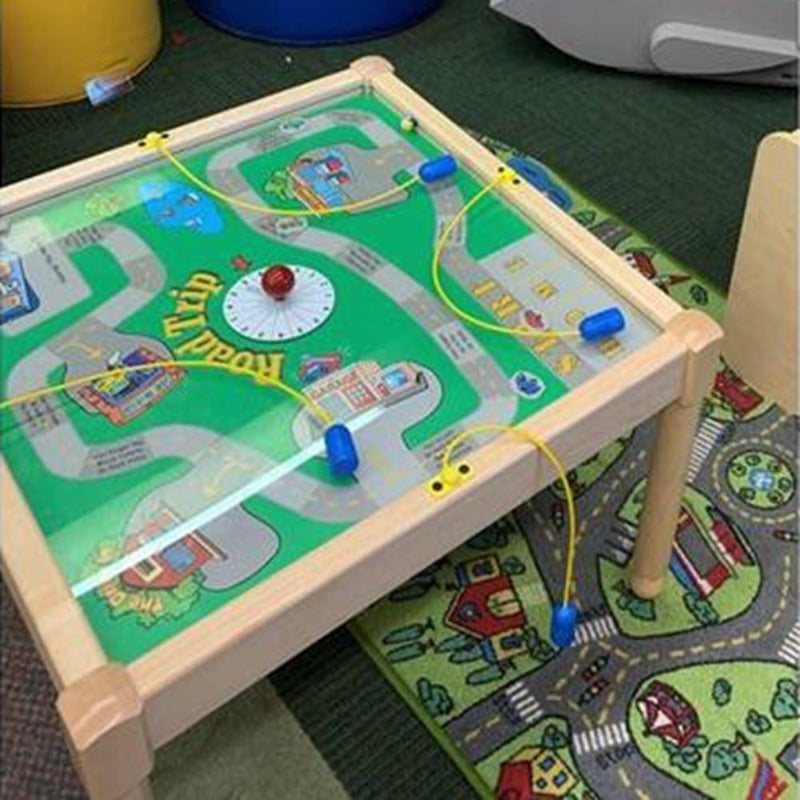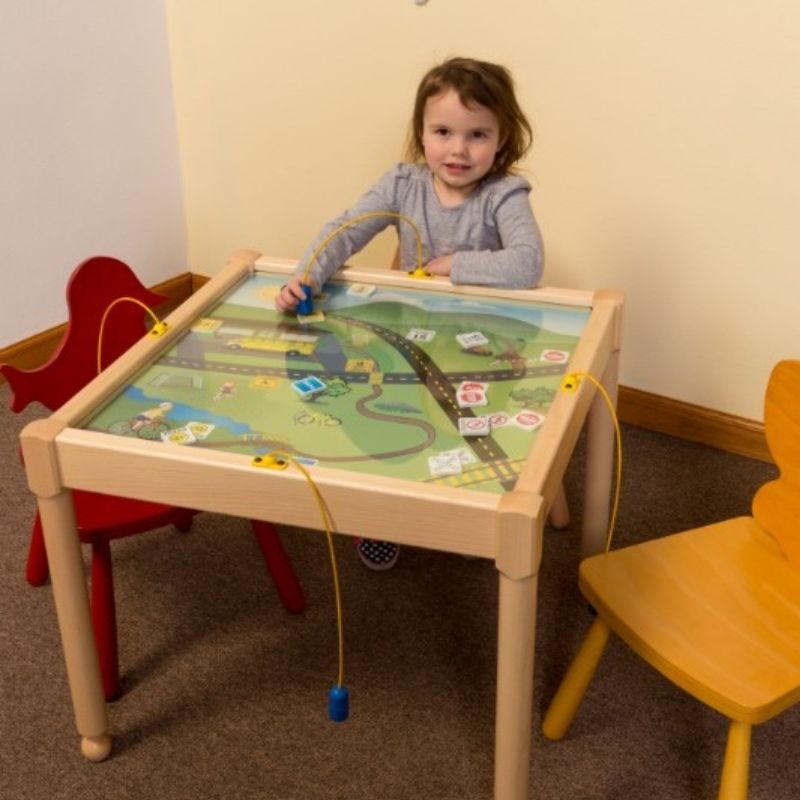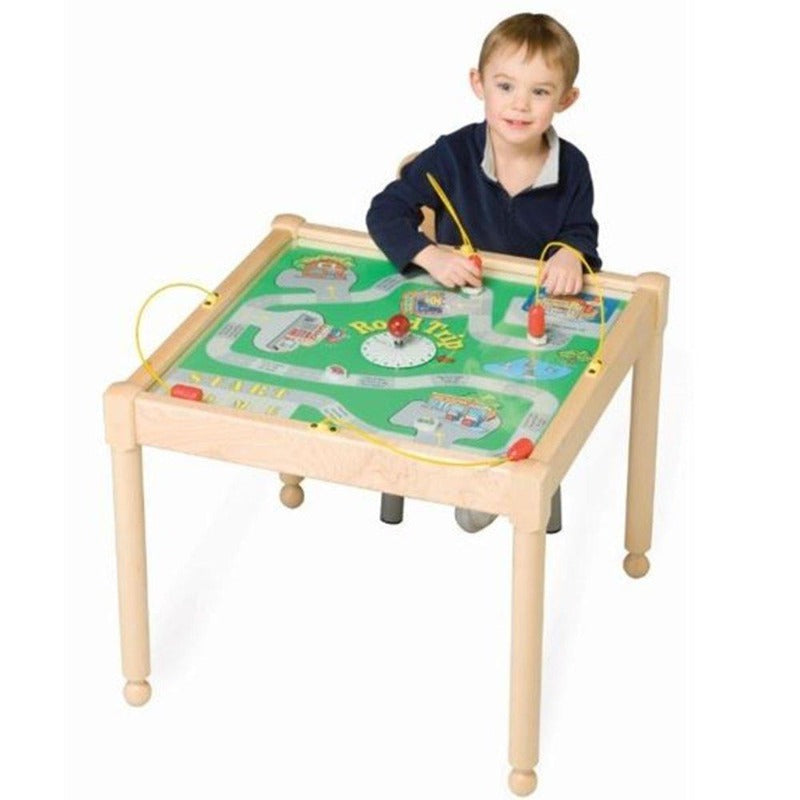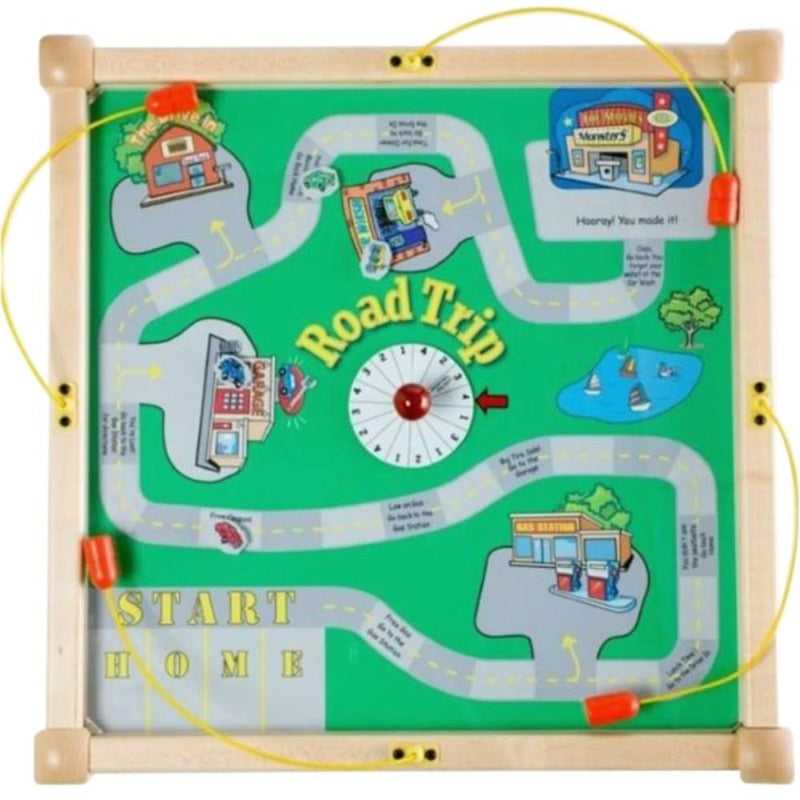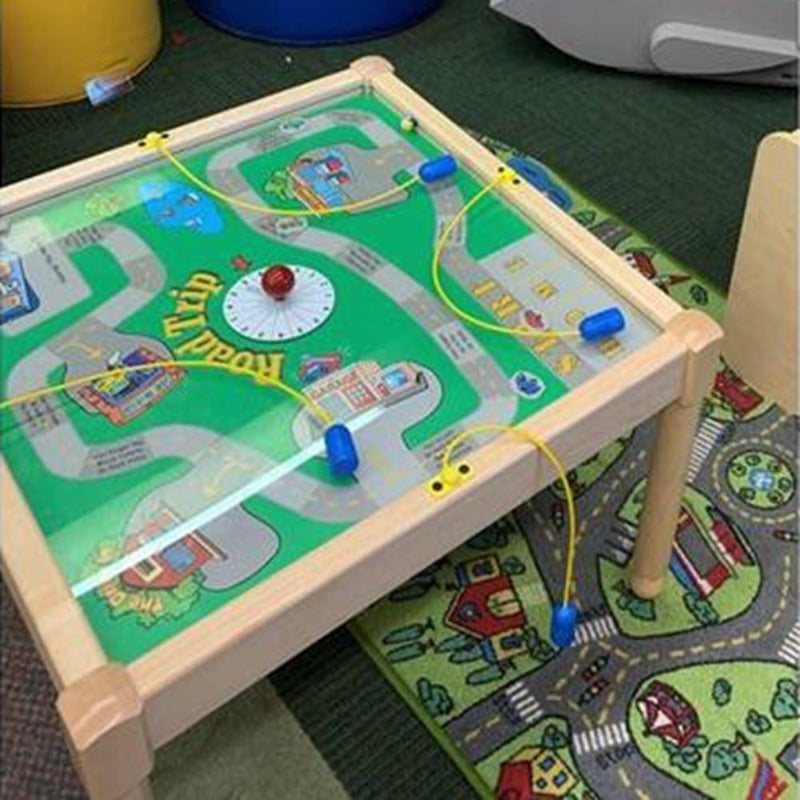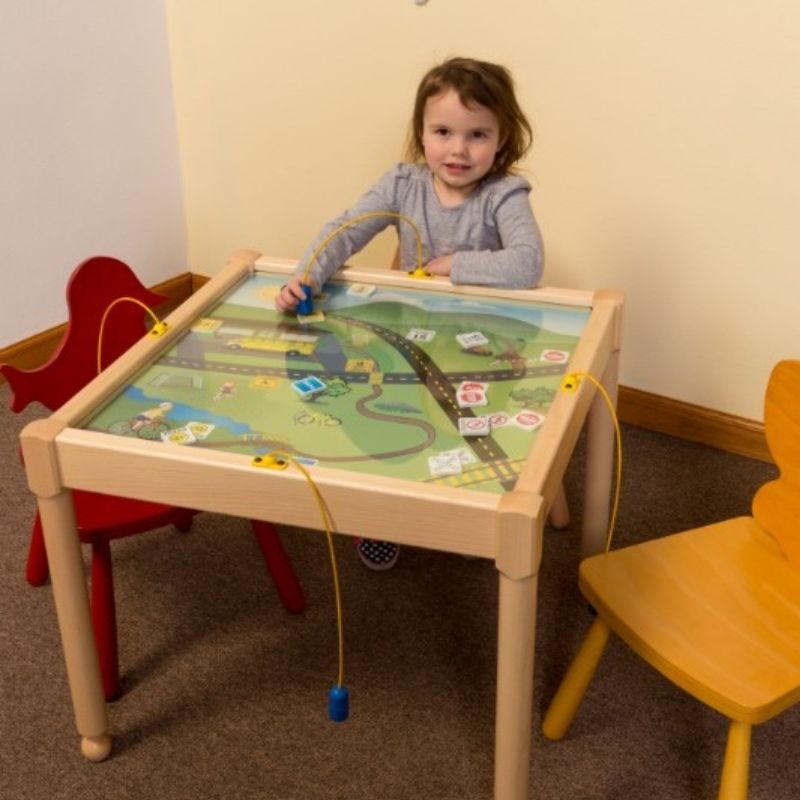 Road Trip Activity Table
Product Description
Description

Delivery About 2 Weeks
Description
The Road Trip Activity Play Table allows several children to play at the same time. Kids start at home, spin the arrow and move the indicated steps. They may land on a building where they can be encouraged to speak to the shop owner or land on an empty spot and wait for their next turn.
Size: 26.5" W x 26.5" L x 22" H
The colorful design and easy-to-move magnets lets children pass the time in waiting areas by moving the cars around. Includes 4 magnetic wands.
Constructed with shatterproof safety glass and solid, rich maple woods. Cleans easily with disinfectant wipes. There are no batteries or loose parts to worry about. 
Item Y1411826
Made by the Children's Furniture Company a division of Gressco
Delivery About 2 Weeks
This item is made to order and ships factory direct from Wisconsin.
Ground delivery About 2 Weeks
We will email you the tracking number when your order ships.
Excellent quality
Best quality we have experienced in a table. Ordered 2 more.
Awesome
High Quality and super fun