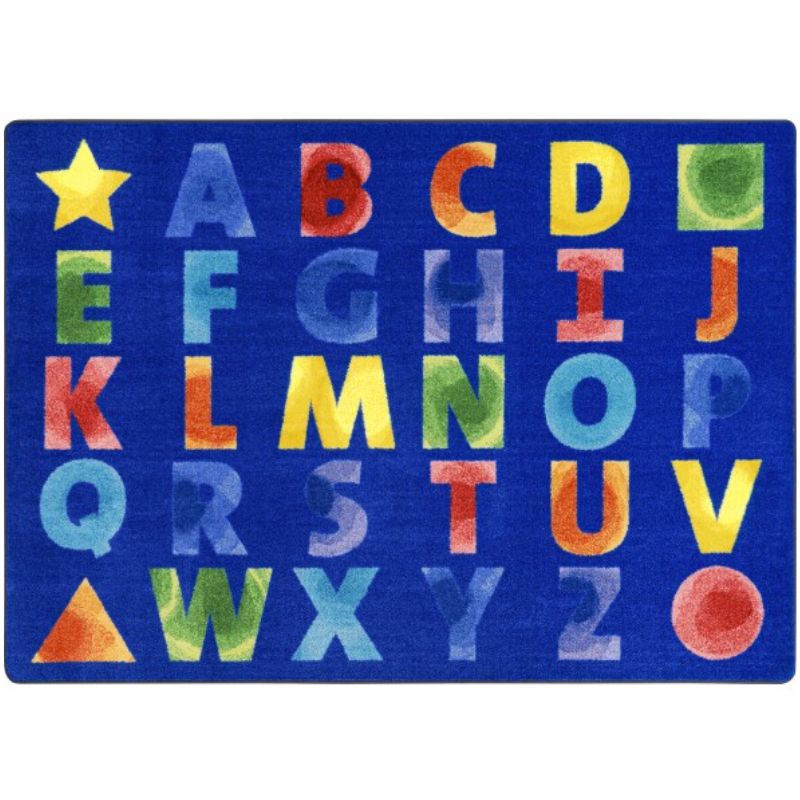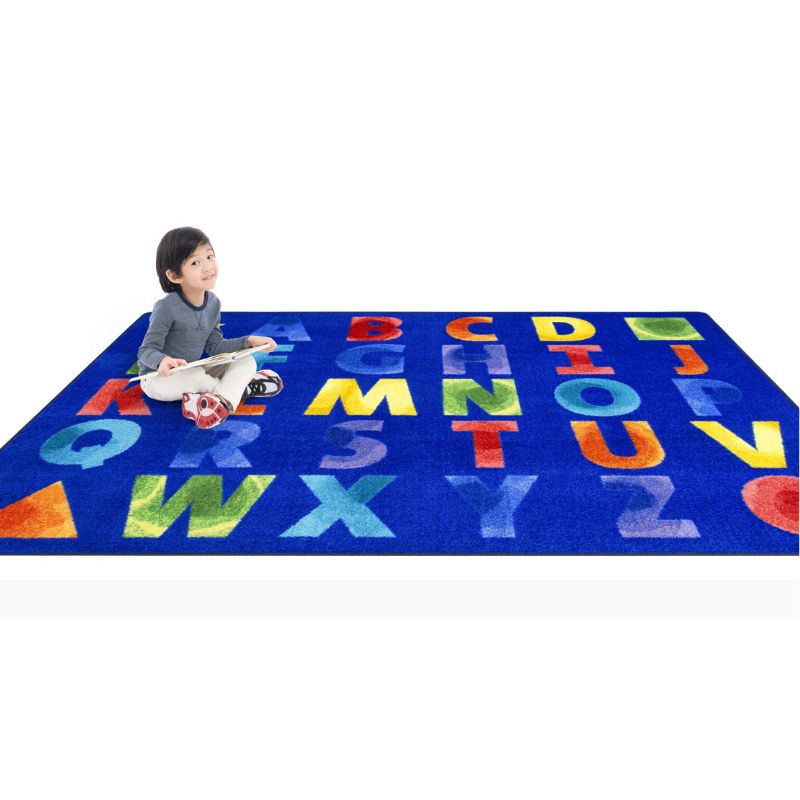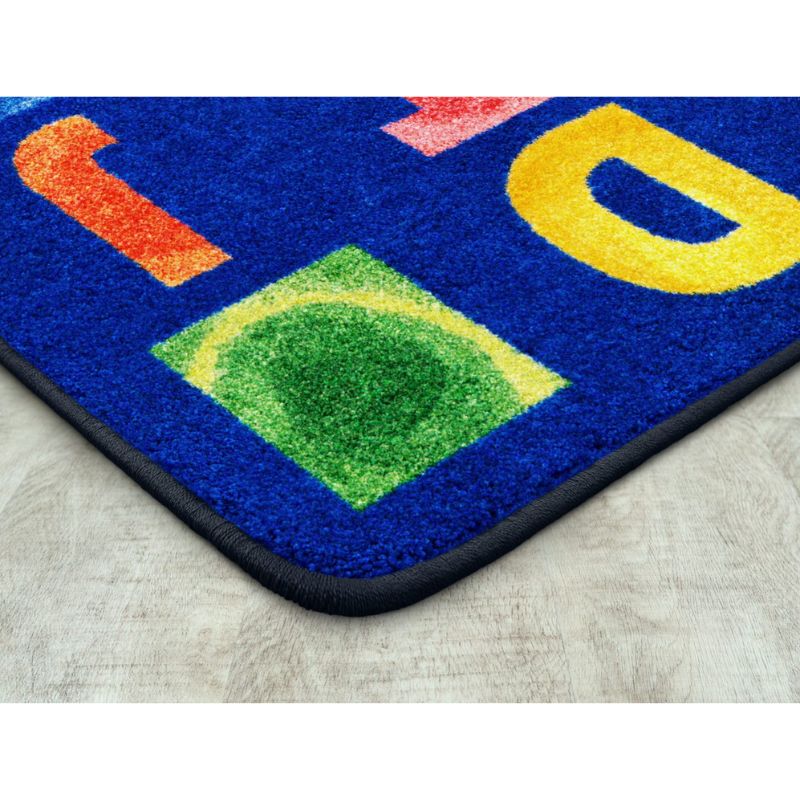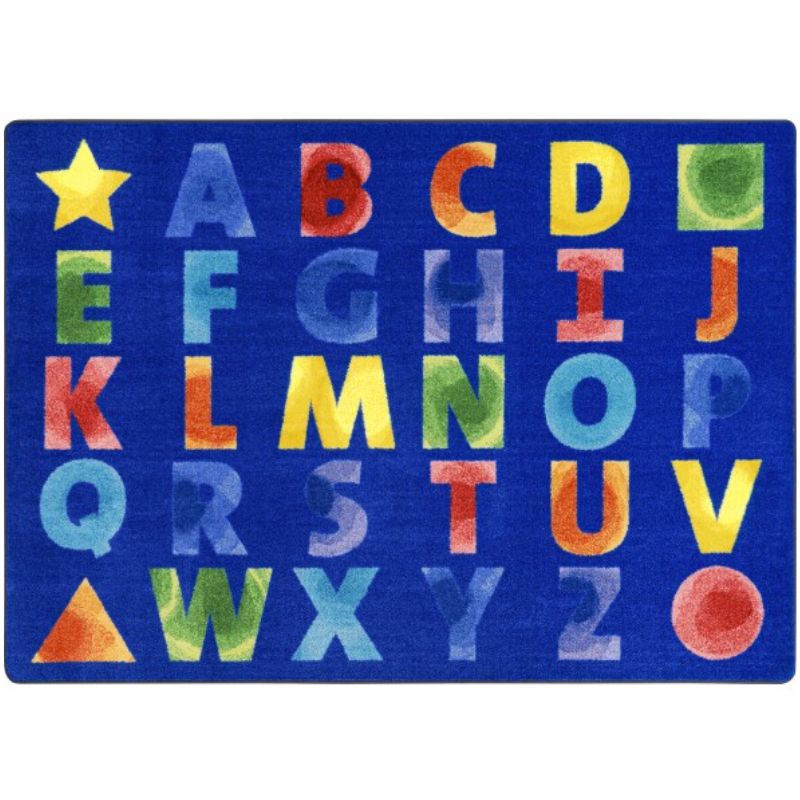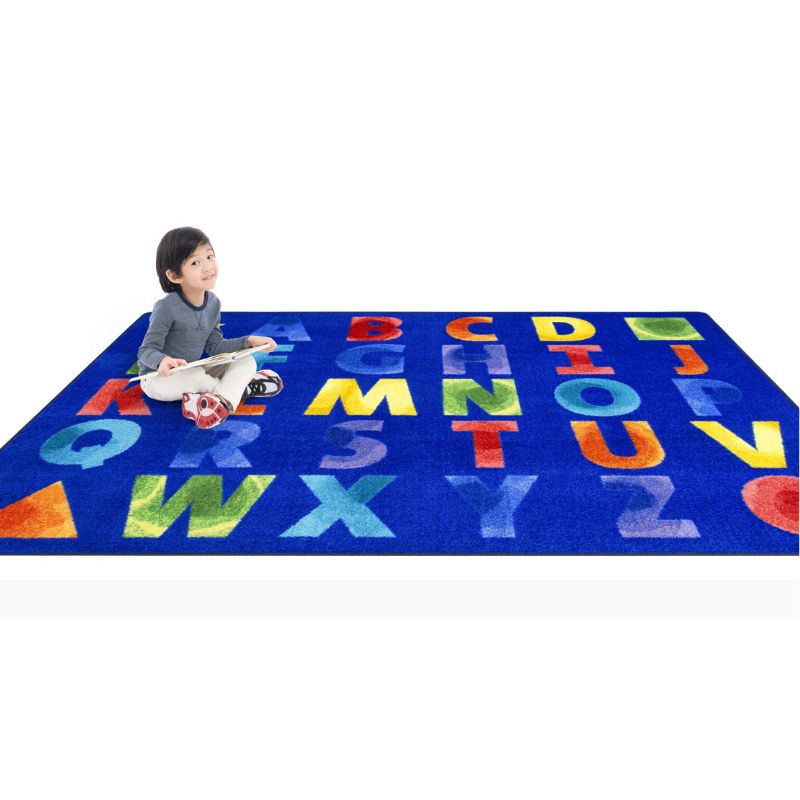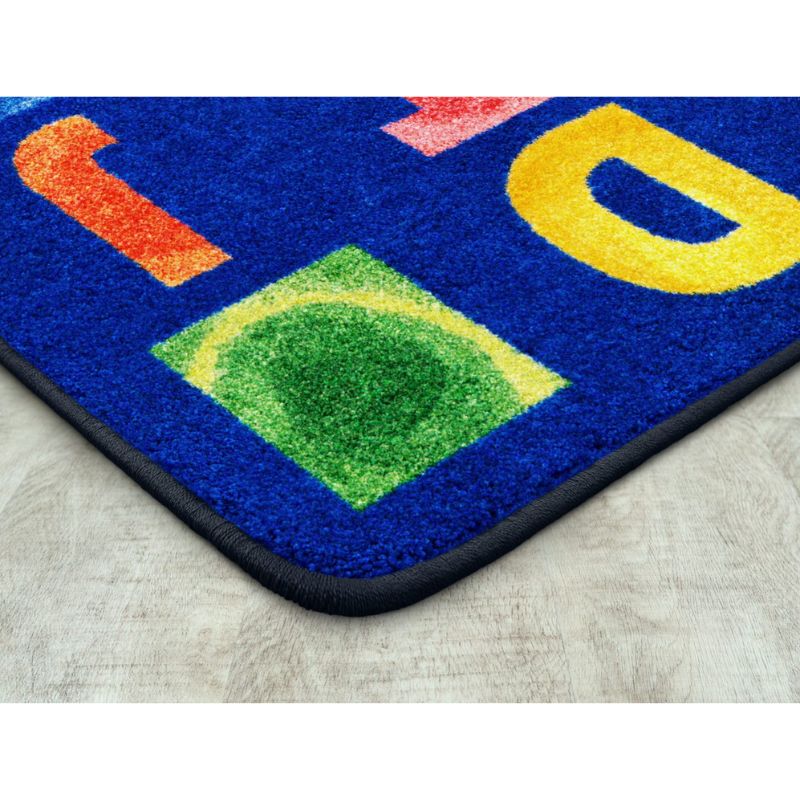 Watercolor Alphabet Rug
Product Description
Description

Delivery About 4 Weeks
Description
Immerse Your Little Ones in the Wonders of Learning
The Watercolor Alphabet Rug is the perfect addition to any classroom setting! This impressive rug features a stunning design that showcases the entire ABC's in a playful and creative way. Where education and creativity come to life!
Sizes: 5'4 x 7'8 and 7'8 x 10'9  
Each letter is strategically placed on this classroom rug to provide kids with an interactive visual aid as they learn the alphabet. Made from top-quality materials, this durable and functional carpet provides both style and practicality for educators looking to add some fun into their classrooms while delivering important learning concepts. 
The Watercolor Alphabet Rug is an excellent addition to any classroom, providing a fun and engaging way for children to learn their ABCs
Made with quality materials, this rug is durable and easy to clean, making it perfect for use in busy educational environments
With its colorful watercolor design and large lettering, the Watercolor Alphabet Rug will capture the attention of young learners while stimulating their creativity
This rug not only enhances learning but also adds a touch of style to any space, making it an ideal choice for educators who want both functionality and aesthetics in one product
The Watercolor Alphabet Rug will elevate the atmosphere of your classroom. This rug features an innovative colorwash technique that imbues the familiar alphabet with newfound depth, texture, and nuance. By introducing this striking design element to your learning environment, you can help create a dynamic and engaging space that inspires curiosity and creativity.
Joy Carpets Features:
Anti-stain, 

Antimicrobial 

 

& Anti-soil Treatment
Serging: Bound and serged for maximum durability

Fire Flammability Rating: Class I
Colorfast - Outstanding Fade Resistance
CRI Green Label Plus Certified
Manufactured in the U.S.A. by Joy Carpets
Delivery About 4 Weeks
This rug ships factory direct from Georgia.
Ground Delivery About 4 Weeks
We will email you the tracking number when your order ships.