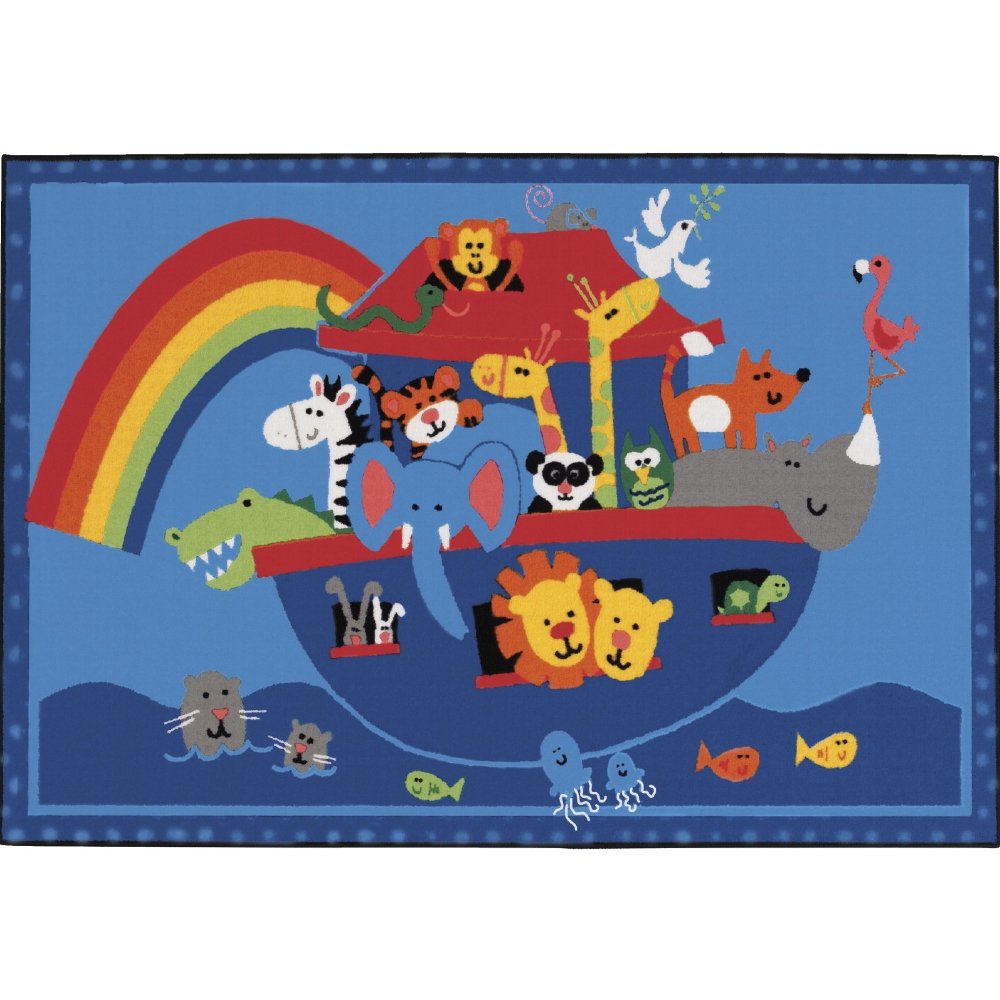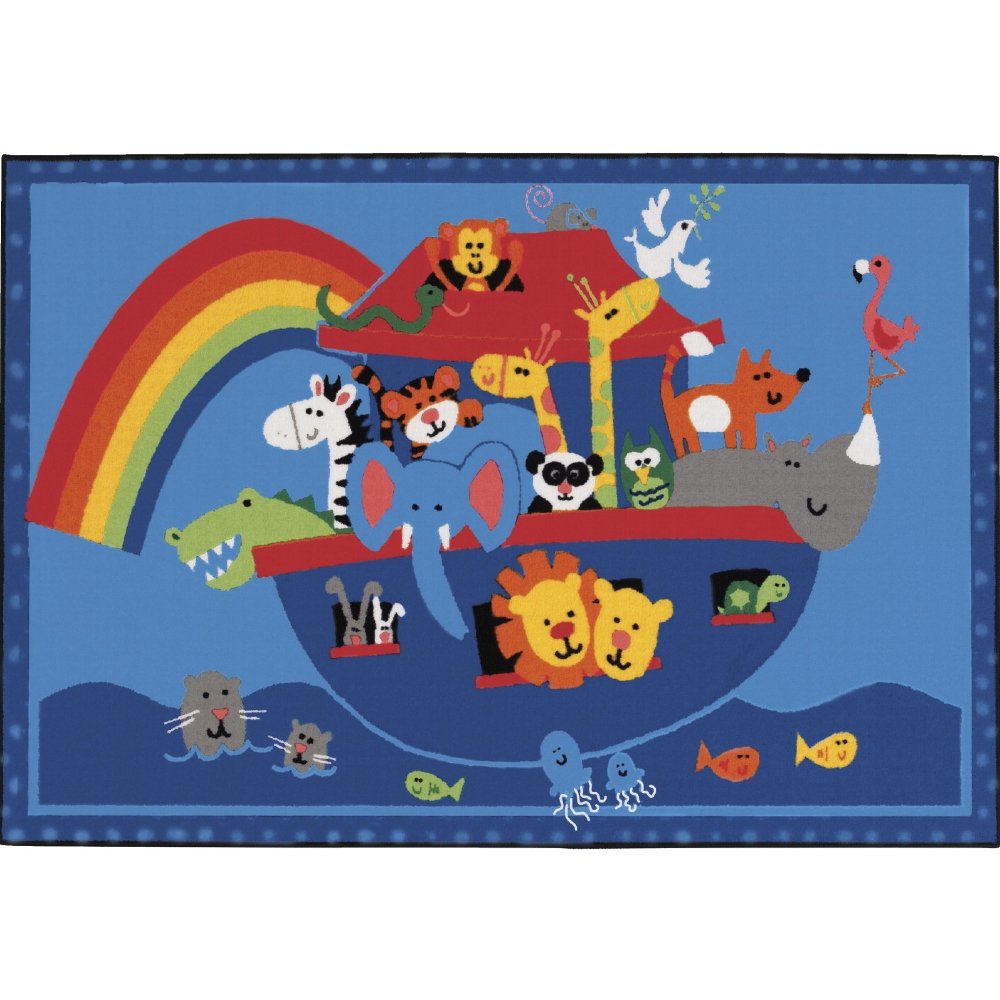 Noah s Animals Rug
Product Description
Description

Delivery 3 - 7 Business Days
Description
The Noah s Animals Value Line Rug combines all the beloved animals that set sail on Noah s Ark all living in harmony. Even the body of water surrounding the ark is filled with friendly seals, fish and octopus.
Sizes: 3' x 4'6 and 4' x 6'
This handsome rug has bright primary colors that will look great in any room needing a touch of color.

Creating a happy environment in your classroom is simple, just add COLOR! It will grab your students attention while promoting happy and cheerful attitudes from all.

Features:
Skid-Resistant Backing (includes latex)
Carpet Stain Protection
Made with recyclable nylon fiber
Passes CPSC FF1-70, Standard for the Surface Flammability of Carpets and Rugs
Made by Carpets for Kids
Delivery 3 - 7 Business Days
This rug ships factory direct from Georgia.
Ground delivery is 3 - 7 Business Days
We will email you the tracking number when your order ships.