Simple Alphabet Blocks Rug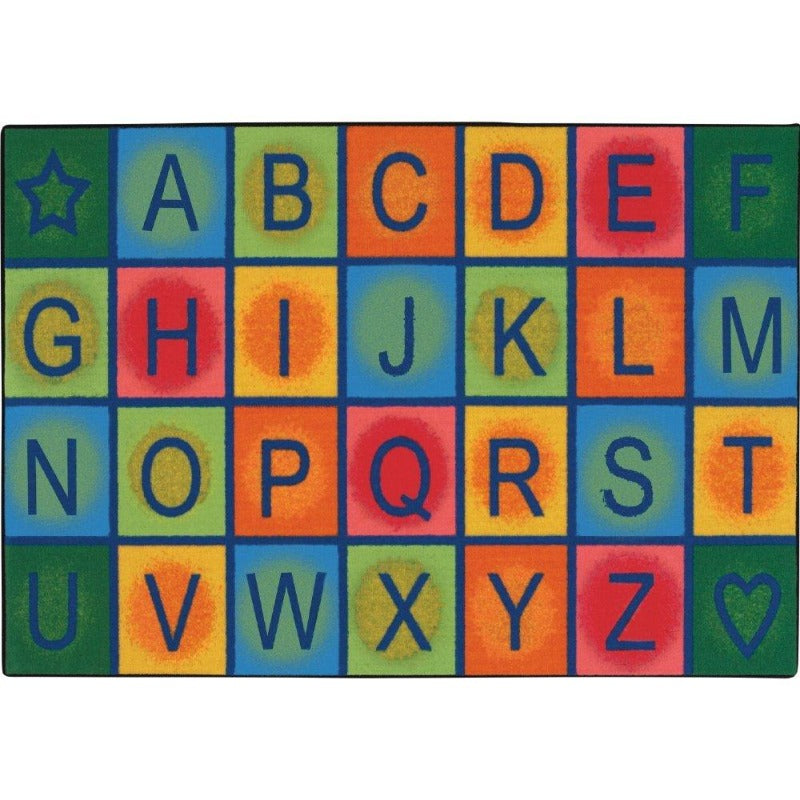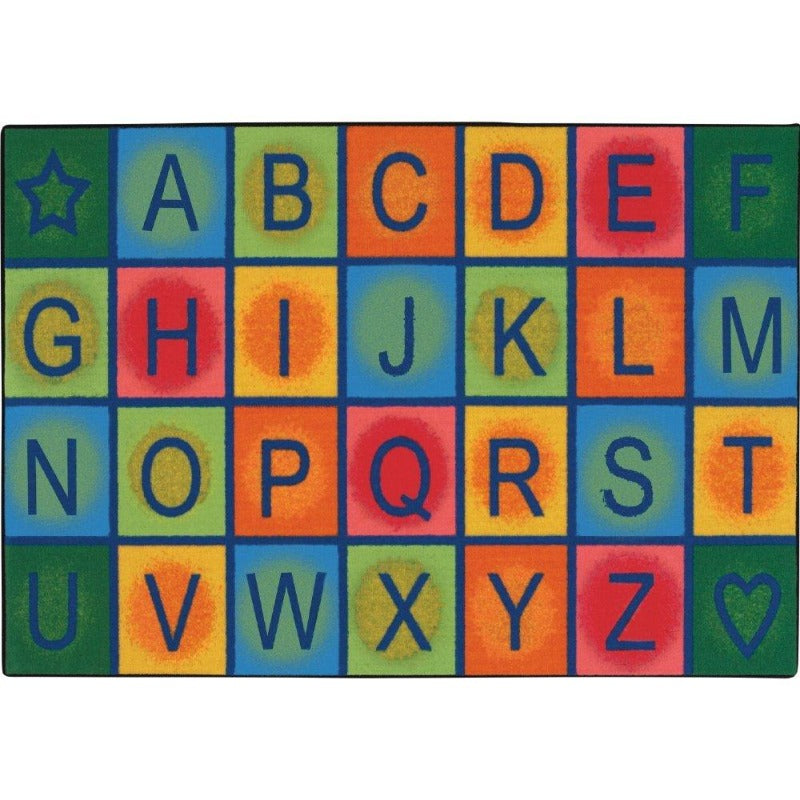 Simple Alphabet Blocks Rug
Product Description
Description

Delivery 3 - 7 Business Days
Description
Step up your child s learning game with the Simple Alphabet Blocks Rug - where education meets colorful design
The Simple Alphabet Blocks Rug is the perfect way to add a fun, playful touch to your child s bedroom or playroom. Featuring a colorful design with every letter of the alphabet in block style, this rug is not only aesthetically pleasing but also highly educational.
Sizes: 3' x 4'6 and 4' x 6'
Your little one will love identifying each letter and learning how to spell words using these adorable blocks. But our Alphabet Rug isn t just visually appealing - it s also functional. The skid-resistant backing ensures that your child can run and play safely on the rug without any slips or falls while the stain protection means you don t have to worry about any spills or accidents ruining its vibrant colors.
Whether you re looking for an educational tool for your toddler or simply want to add some charm to their space, our Simple Alphabet Blocks Rug is sure to be a hit with both children and parents alike!
The Simple Alphabet Blocks Rug features a colorful and educational design that helps kids learn the alphabet while playing
With its skid-resistant backing, this rug ensures safety during playtime while also protecting floors from scratches and scuffs
Stain protection technology makes cleaning up spills and messes a breeze, ensuring the rug stays looking new for longer
Providing both style and function to any space it s placed in
The Simple Alphabet Rug is displayed in sequential order along with a grid-like pattern. Behind each letter, you will see a pop of color to help the letters stand out. This rug looks adorable in any classroom, playroom or waiting room. All you need to do is roll it on the floor and watch kids from all ages crawl, walk, sit and converse. 
Features:
Skid-Resistant Backing (includes latex)
Carpet Stain Protection
Made with recyclable nylon fiber
Passes CPSC FF1-70, Standard for the Surface Flammability of Carpets and Rugs
Made by Carpets for Kids

Delivery 3 - 7 Business Days
This rug ships factory direct from Georgia.
Ground delivery is 3 - 7 Business Days
We will email you the tracking number when your order ships.