Seascape Island Activity Cube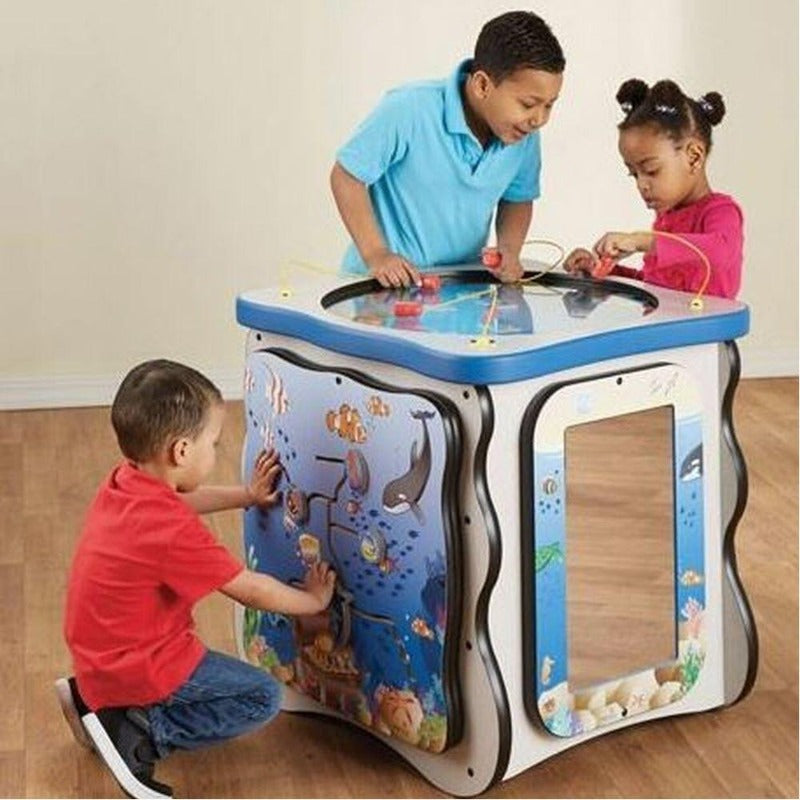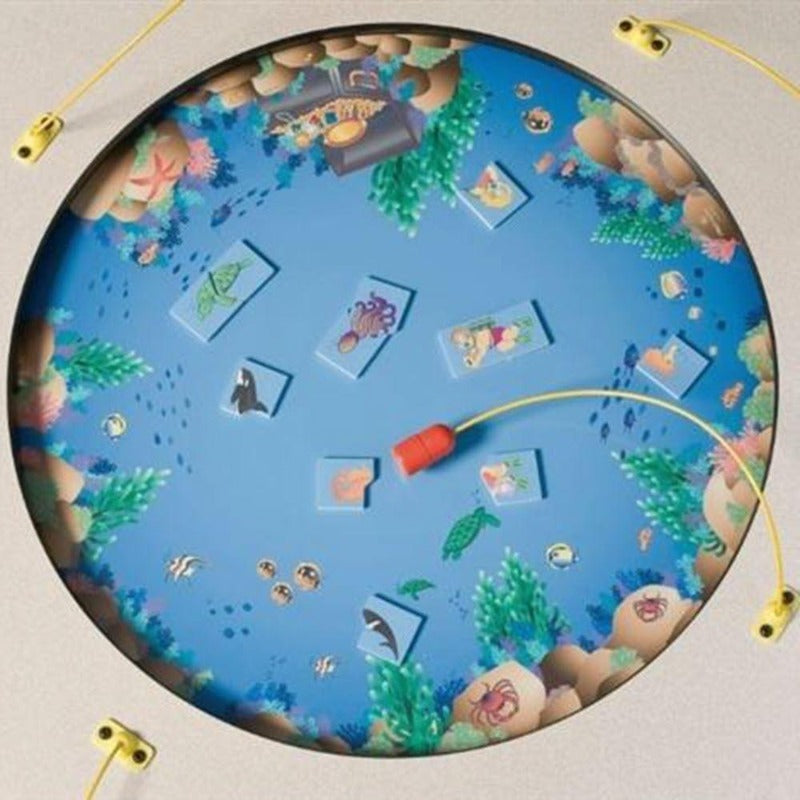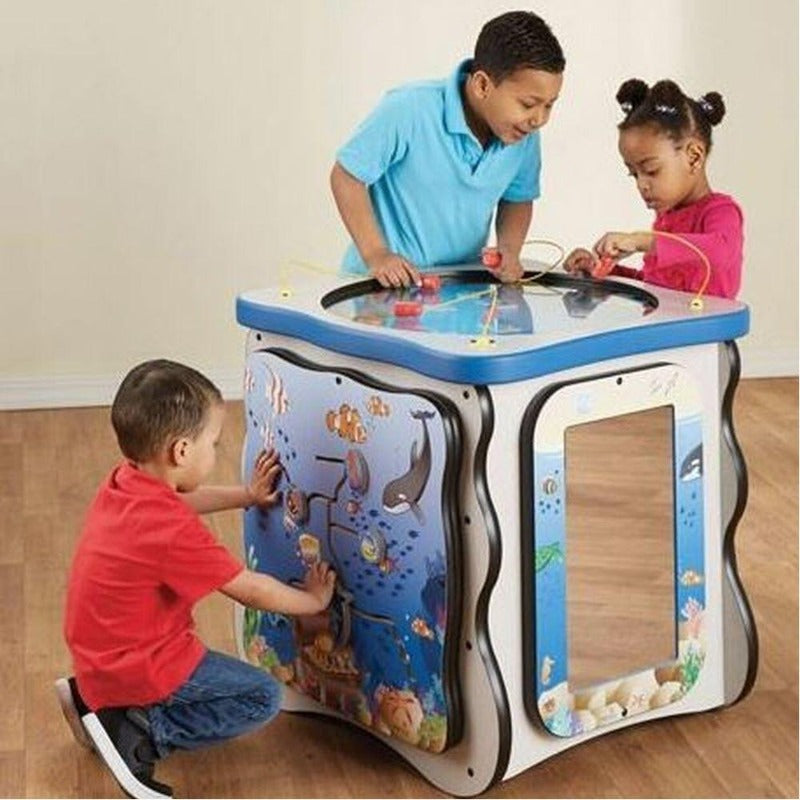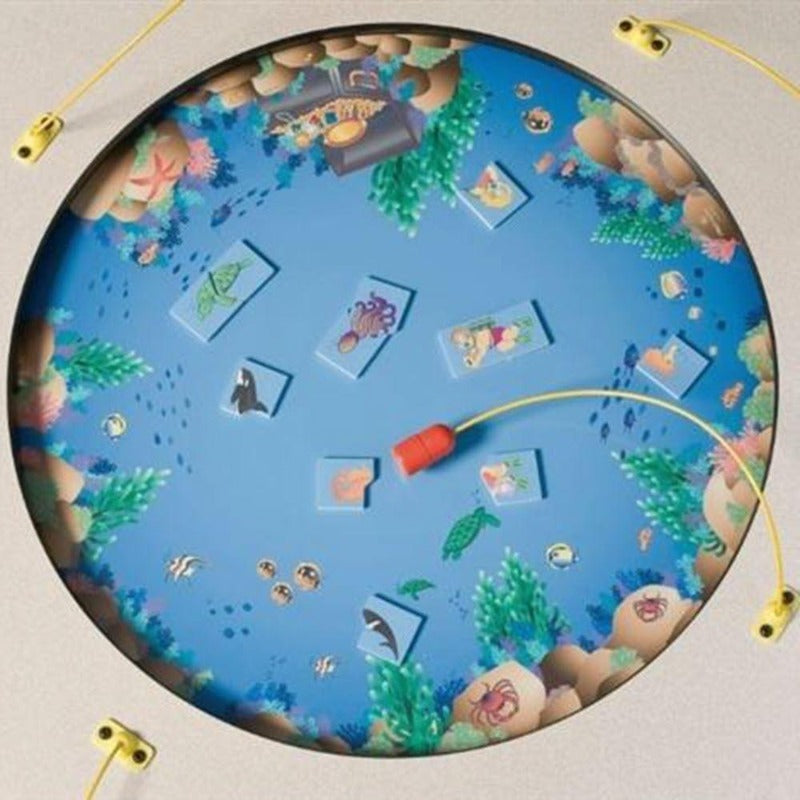 Seascape Island Activity Cube
Product Description
Description

Delivery About 2 Weeks
Description
Waiting children will delve into undersea fun playing with the Seascape Island Activity Cube. Perfect for places lots of kids congregate to play who wait at doctor's offices, libraries, recreation areas and health centers.
Size: 28"H x 28"W x 26"D
Create a fun space just for young children. It's like visiting an aquarium - hours of captivation and learning. The cube is made of wood and then the design is applied and sealed.
The cube features the following panels:
Seascape Explorer
Fishin'A-Round
Seascape Magic Mirror
Seascape Magic Heat Panel
The top is the Seascape magnetic puzzle activity
Assembly Required
Made in the U.S.A by Playscapes/Gressco Item 15-P25-SEA

Hardware and assembly/mounting instructions are included
Playscapes products are warranted against defects in material and workmanship for two years from the date of shipment.
Designed and manufactured for use in healthcare facilities where issues of infection control are most stringent.
Made with commercial-grade materials and should be included in the same cleaning protocols as furniture and other high-contact surfaces. 
Delivery About 2 Weeks
This item is made to order and ships factory direct from Wisconsin.
Ground delivery About 2 Weeks
We will email you the tracking number when your order ships.