MyPlate Island Activity Cube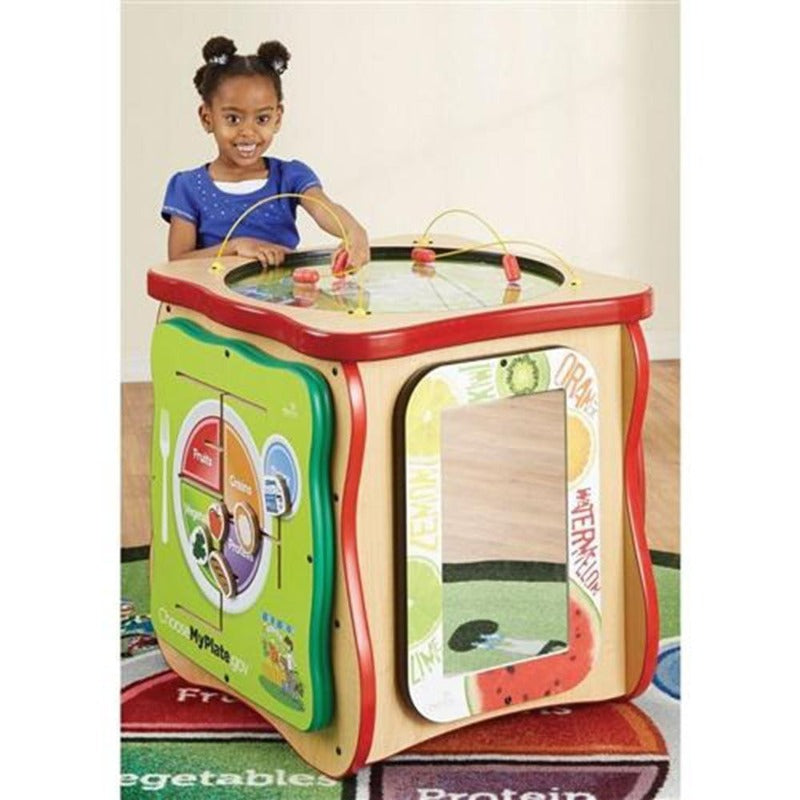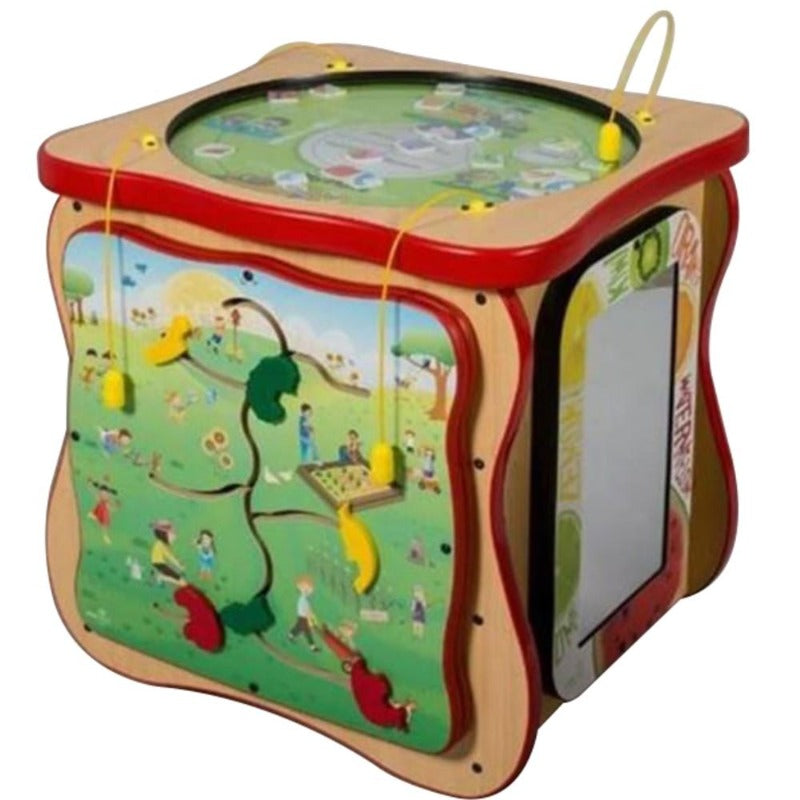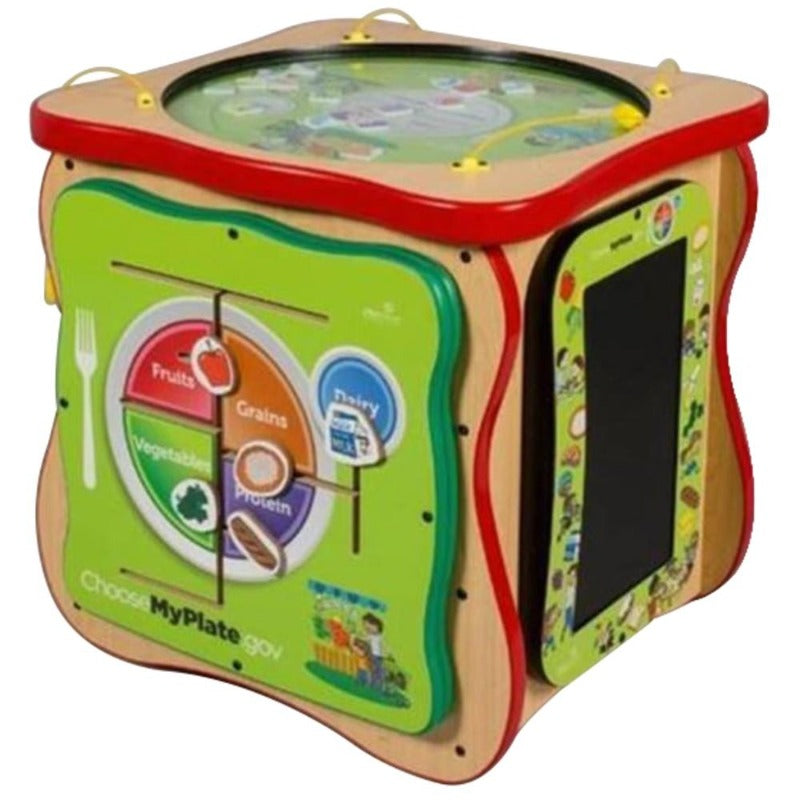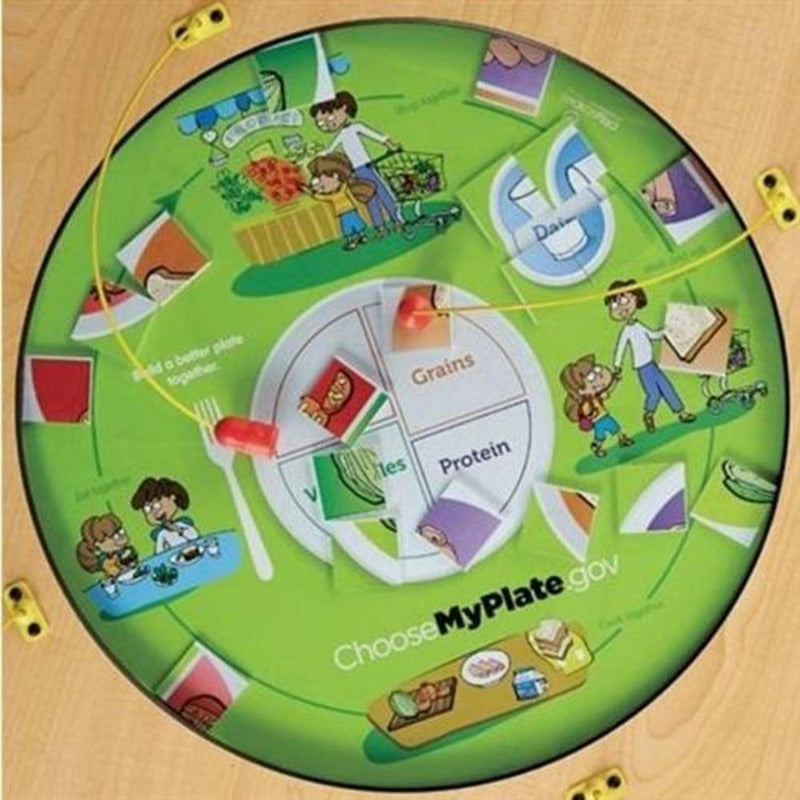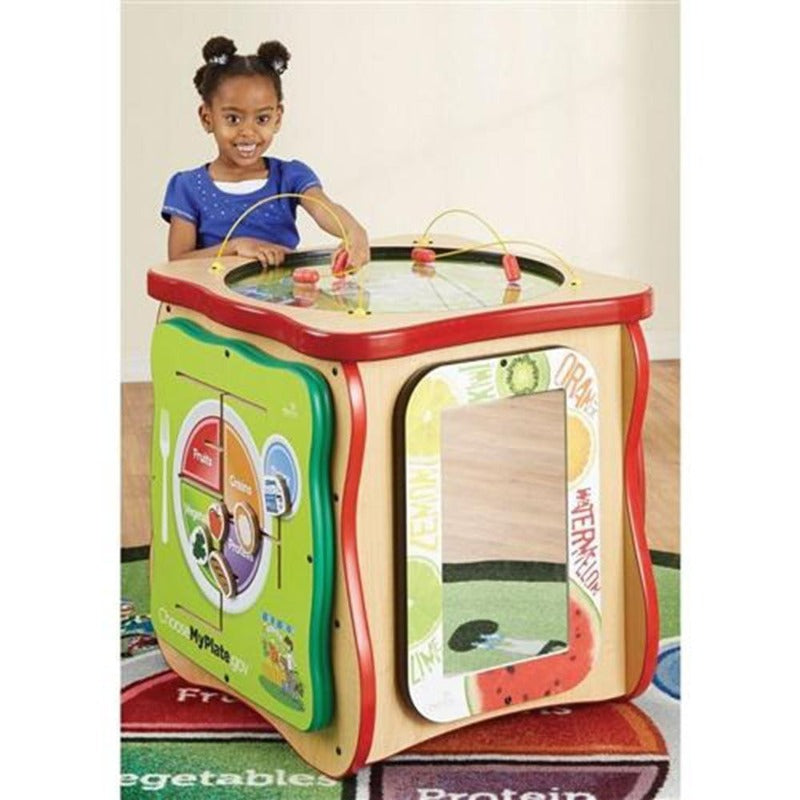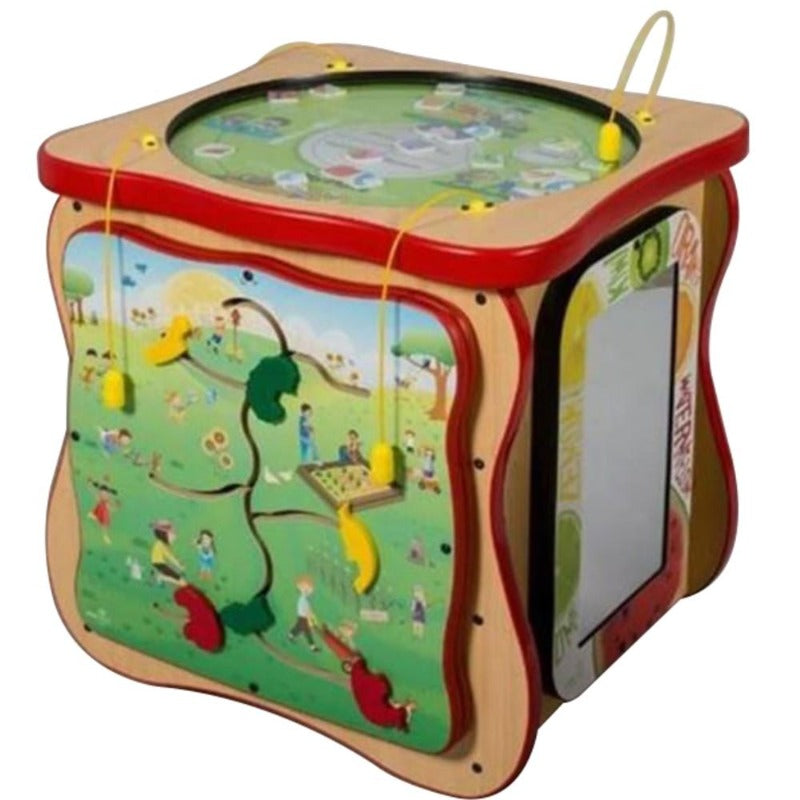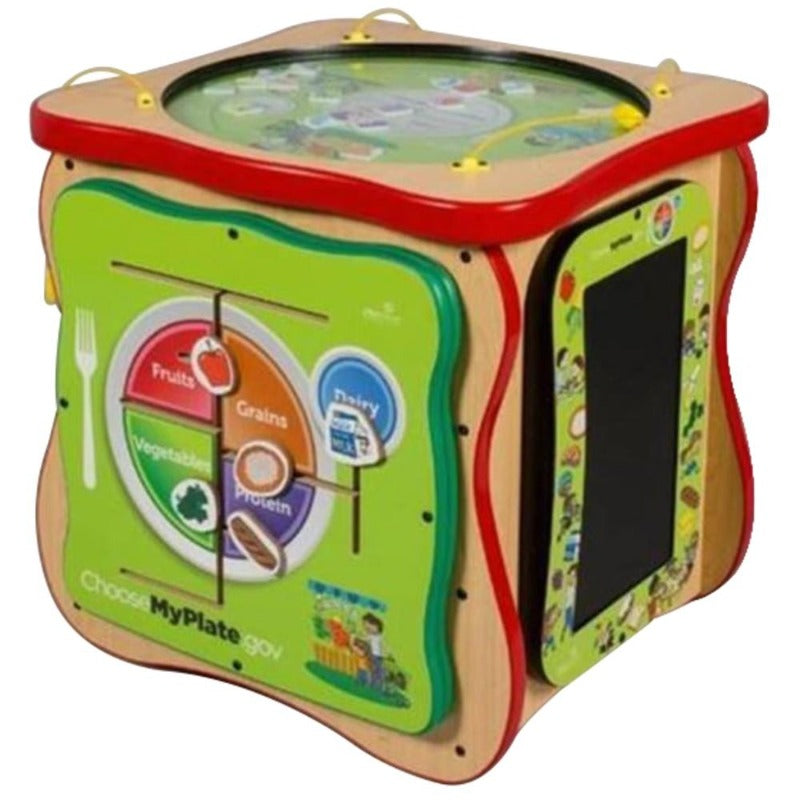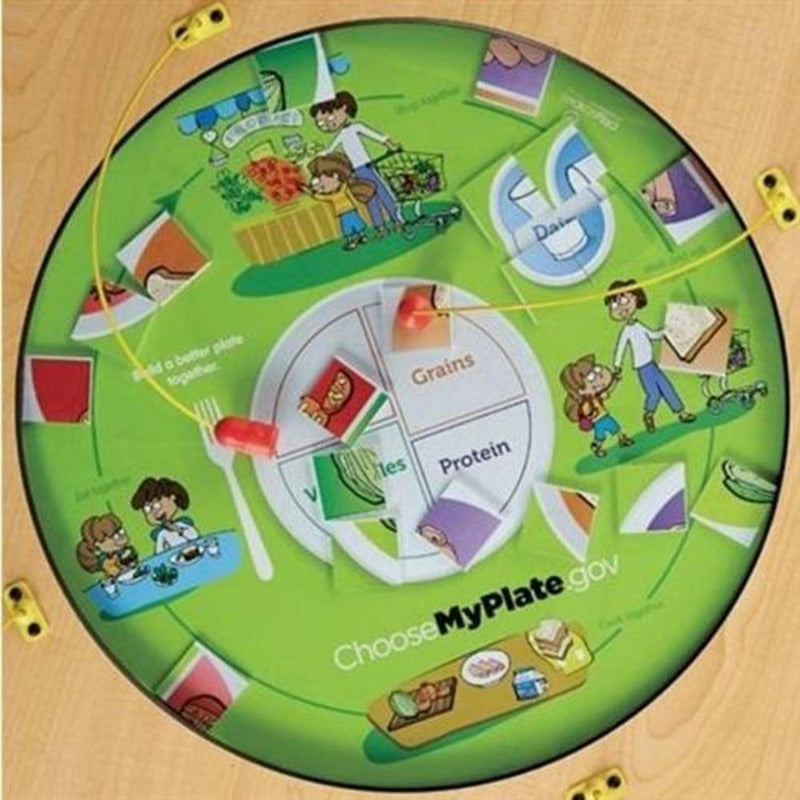 MyPlate Island Activity Cube
Product Description
Description

Delivery About 2 Weeks
Description
The MyPlate Island Activity Cube helps kids learn basic food facts while having fun. Some of the games show how to build a better plate, make half your plate fruits and vegetables, be aware of portion sizes, and increase your daily activity.
Size: 28" H x 28" W x 26" D
These are just some of the healthy messages from ChooseMyPlate.gov for children of all ages. It comes in a beautiful Maple finish. The island includes:
MyPlate magnetic puzzle activity
MyPlate MatchUp Game
Fruit Mirror
Community Garden
MyPlate Magic Panel
 Some Assembly Required
Item 15-P25-MYP
Made in the U.S.A by Playscapes/Gressco
My Plate includes all hardware and assembly/mounting instructions with the item. Playscapes products are warranted against defects in material and workmanship for two years from the date of shipment.
Designed and manufactured for use in healthcare facilities where issues of infection control are most stringent.
Made with commercial-grade materials and should be included in the same cleaning protocols as furniture and other high-contact surfaces.
Frequent cleaning with most commercial disinfectant solutions will not damage or diminish any of our product finishes, but the use of ammonia on acrylic may cause cloudiness.
Delivery About 2 Weeks
This item is made to order and ships factory direct from Wisconsin.
Ground delivery About 2 Weeks
We will email you the tracking number when your order ships.
Children love it!
Even the smallest of children can use this cube! It has been a great addition to our curriculum for Health Eating, Health Lifestyle. Cannot wait till the little ones learn more about growing their own food and how interactive this cube becomes.
Good experience
Items arrived timely and were of nice quality. The invoice and payment process was easy.