Reading by the Book Semi Circle Rug 68 x 134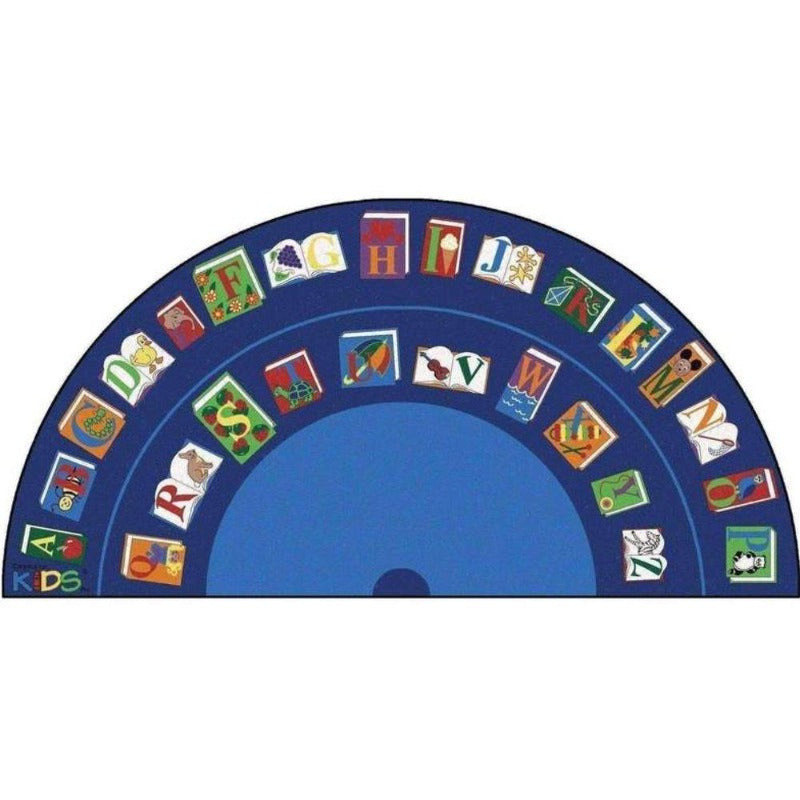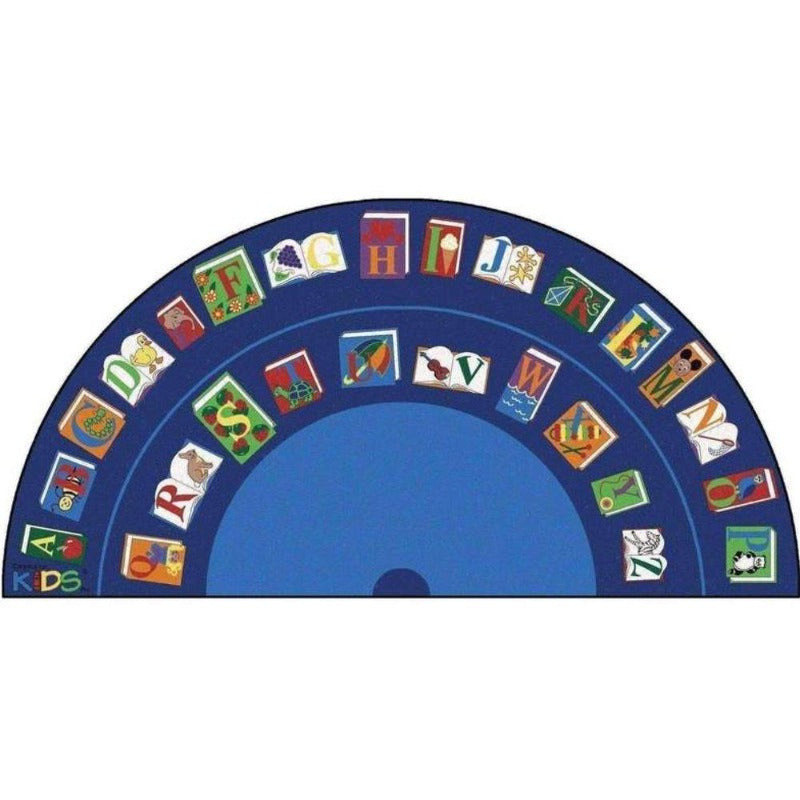 Reading by the Book Semi Circle Rug 68 x 134
Product Description
Description

Delivery 3 - 7 Business Days
Description
The unique shape of the Reading by the Book Semi Circle Rug allows placement against a wall but keeps the feel of an oval rug.
Designed specifically for a library or book store, each letter of the alphabet is displayed on its own book with an image that helps children connect the sound of each letter.

Size:6 8" x 13 4"

Each Square is 19" x 26"

Item 2634
Lifetime Anti-Microbial Protection
Anti Static Protection
Double-stitched serged edges
Carpet stain protection
Assists in allergen particle control
Meets NFPA 253, Class 1 Firecode
Made by Carpets for Kids
This rug Green Label Plus Certified, the most stringent testing standard in the industry.
IMPORTANT CLEANING INSTRUCTIONS
This rug is treated with "Carpet Guard" chemistry which provides soil and stain protection.
Recommended Cleaning Methods:
Whole rug & Spot Cleaning:
Over the counter "dry cleaners" will do the job. They are good because they can be vacuumed out of the rug and not leave any residue. Avoid any cleaner with bleach or strong chemicals that might cause the dye to run.
DO use approved powdered dry cleaning products
DO spot test with cleaner, for color fastness before using over larger areas
When cleaning, always blot, NEVER scrub abrasively
When vacuuming, DO NOT vacuum over serge (which is not covered under warranty). This can cause serge yarn to become frayed, and torn
DO NOT use Bonnet System cleaning method
DO NOT saturate carpet with wet solution
Delivery 3 - 7 Business Days
This rug ships factory direct from Georgia.
Ground delivery is 3 - 7 Business Days
We will email you the tracking number when your order ships.