Rainbow Smileys Criss Cross Applesauce Rug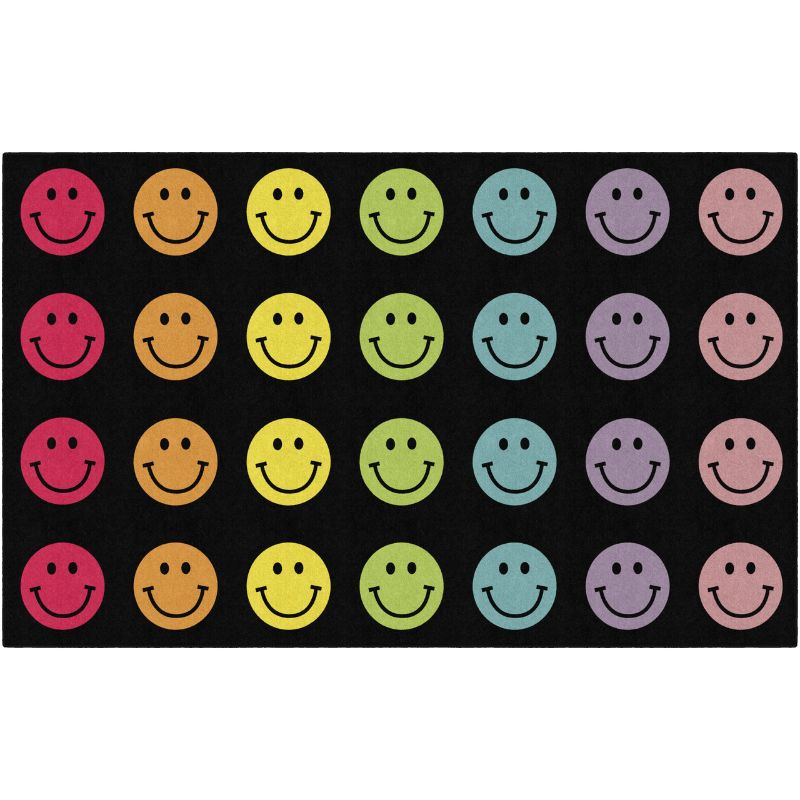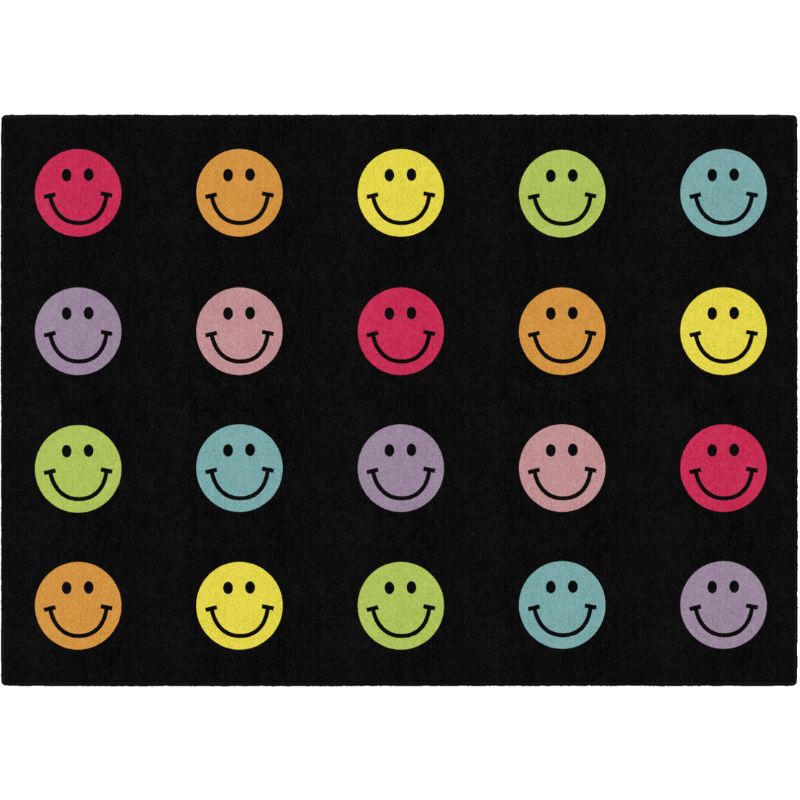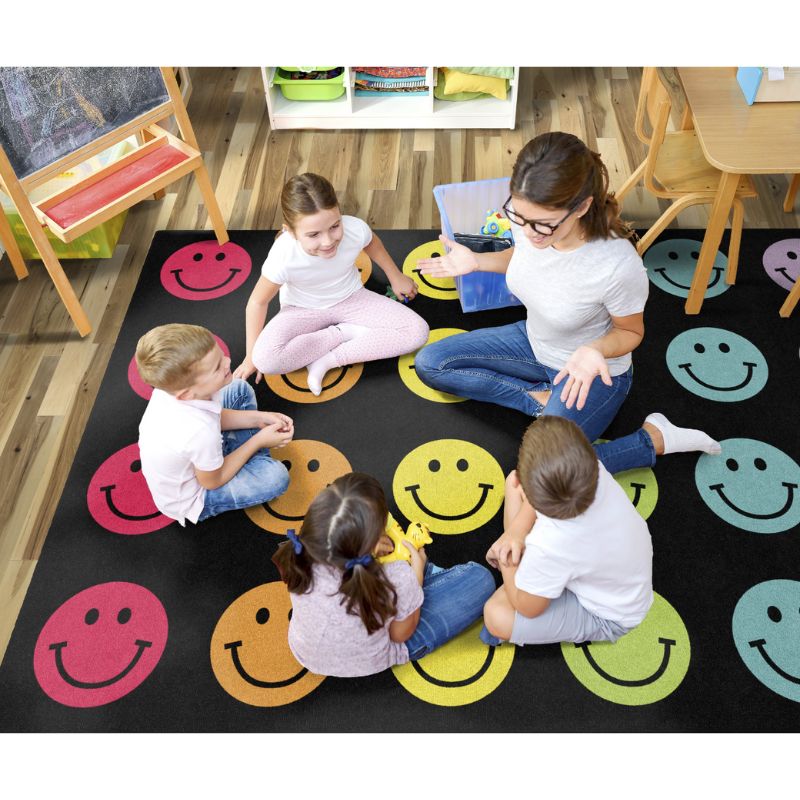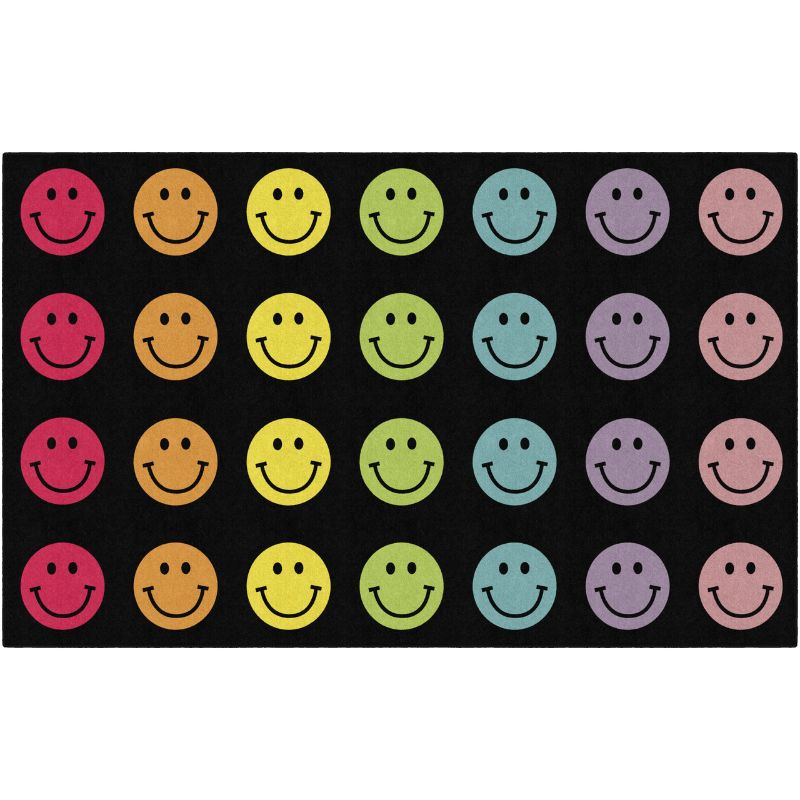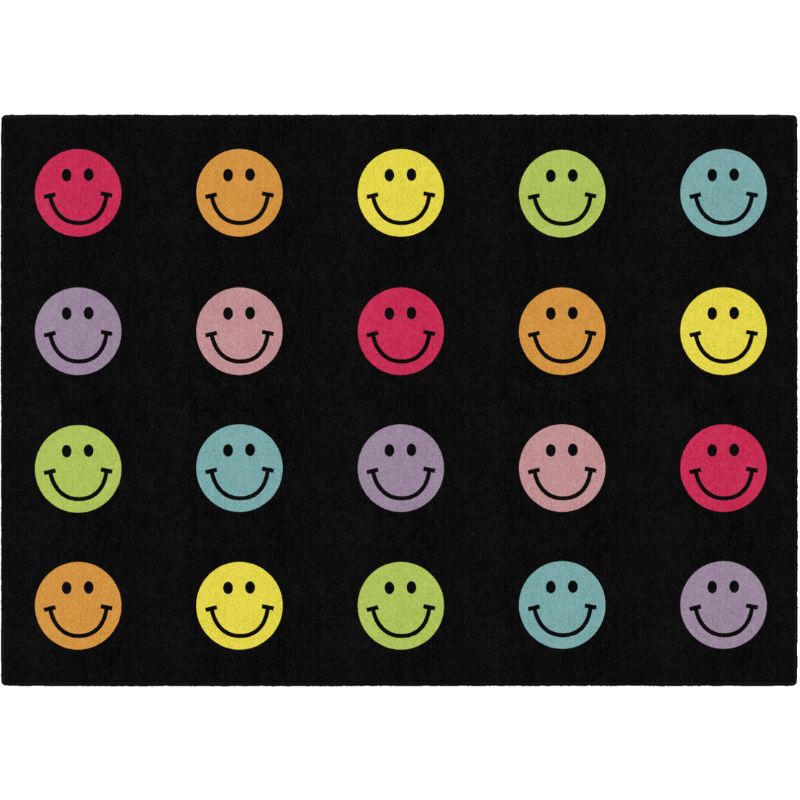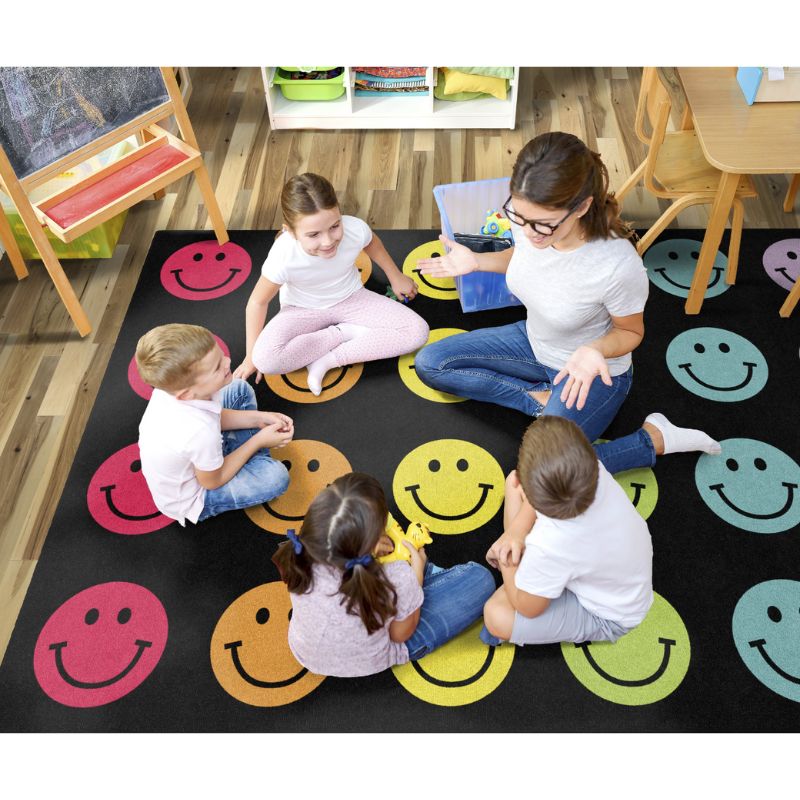 Rainbow Smileys Criss Cross Applesauce Rug
Product Description
Description

Delivery about 4 - 6 Weeks
Description
Elevate Classroom Enchantment: Rainbow Smileys Criss Cross Applesauce Rug
Step into your classroom and unlock a realm of boundless joy with the captivating Rainbow Smileys Criss Cross Applesauce Rug. This rug envelops young learners in a tapestry of radiant, smiley faces, purposefully designed to ignite wonder and excitement.
Please Measure Your Space and Choose the Best Size 
Sizes: 
5' x 7'6 (20 happy faces) 

7'6 x 12' (28 happy faces)
Beyond its aesthetic, the rug assumes a pivotal role in shaping an ambiance that speaks with warmth and stimulates curiosity, creating the perfect backdrop for learning and play to harmoniously coexist. The rug is primed to handle active eager learners while retaining its charm. 

Embrace the transformative versatility that the Rainbow Smileys Criss Cross Applesauce Rug introduces to your teaching space. It is not merely an embellishment for the room's aesthetics; rather, it serves as a catalyst for fun teaching methodologies. 
Made in the U.S.A. 
Highest fiber density, with an infusion dye process. Ensures bright lasting color.
Anti-Microbial and Anti-Static Treatment
Whether orchestrating captivating discussions during circle time, weaving captivating narratives, or nurturing collaborative group endeavors, the rug's charismatic design effortlessly kindles engagement and fuels the imaginative faculties of students.

The Rainbow Smileys Criss Cross Rug transcends the realm of mere decoration. It signifies an investment in cultivating a dynamic, inspirational, and interactive learning space, leaving an indelible imprint on the hearts and minds of students. Allow it to command the spotlight as it enriches the physical expanse and elevates the educational voyage to unprecedented heights.
Treated with Scotchgard protector for superior soil resistance.

24 oz Nylon w/Urethane Backing System
Class I Flammability Rating and Indoor Air Quality passed.
Bound and double stitched with nylon edge yarn for maximum strength and durability.
Delivery about 4 - 6 Weeks
This rug is made to order and ships factory direct from Georgia.
Delivery is about 4 - 6 Weeks
Please Note: During the period before semesters start. The manufacturer in Georgia gets really busy and backed up. We understand that you want your rug sooner than later.

The stress of a new semester, new grade, or new classroom can create anxiety. Please be patient as they do their best to push rugs out of their factory. Delays are common during the busy season. The wait is worth it!
We will email you the tracking number when your order ships.