Play Panel Discovery Activity Island Cube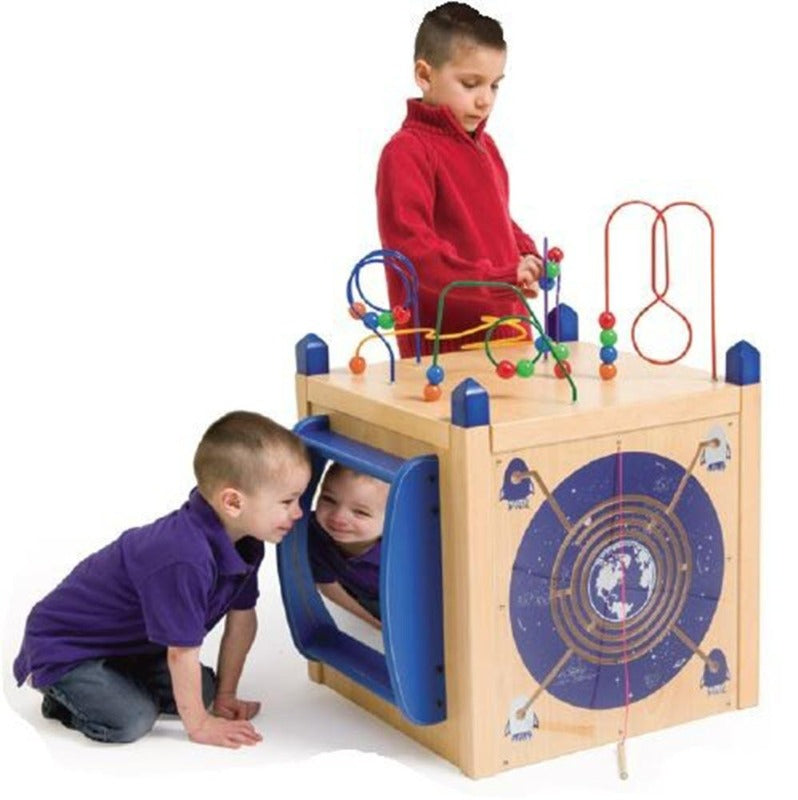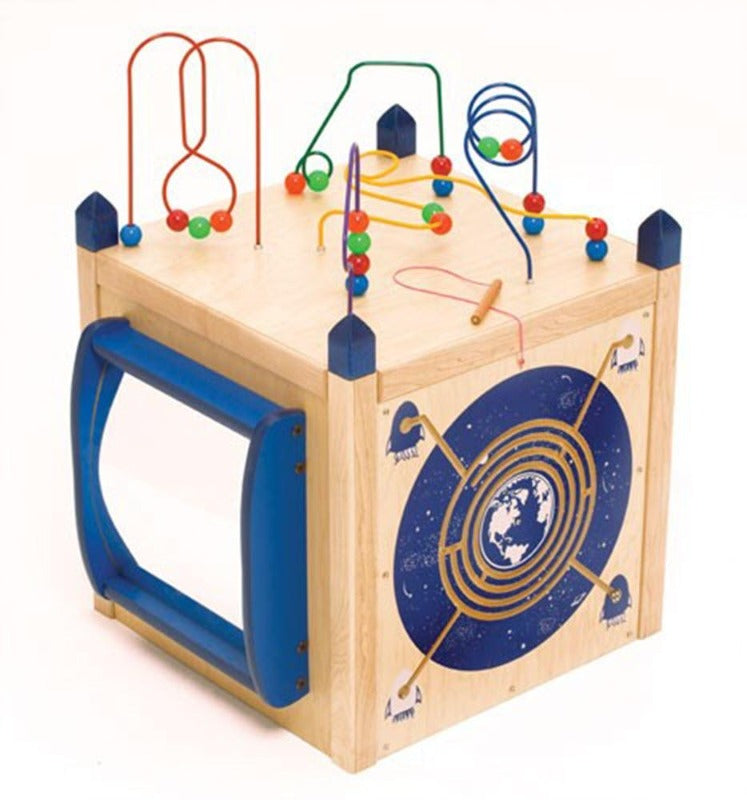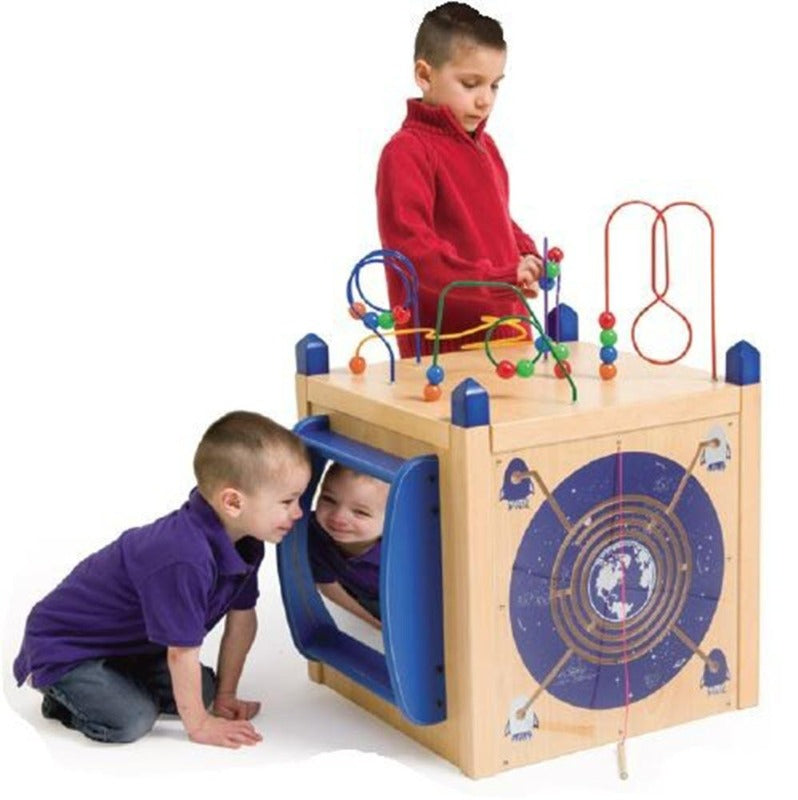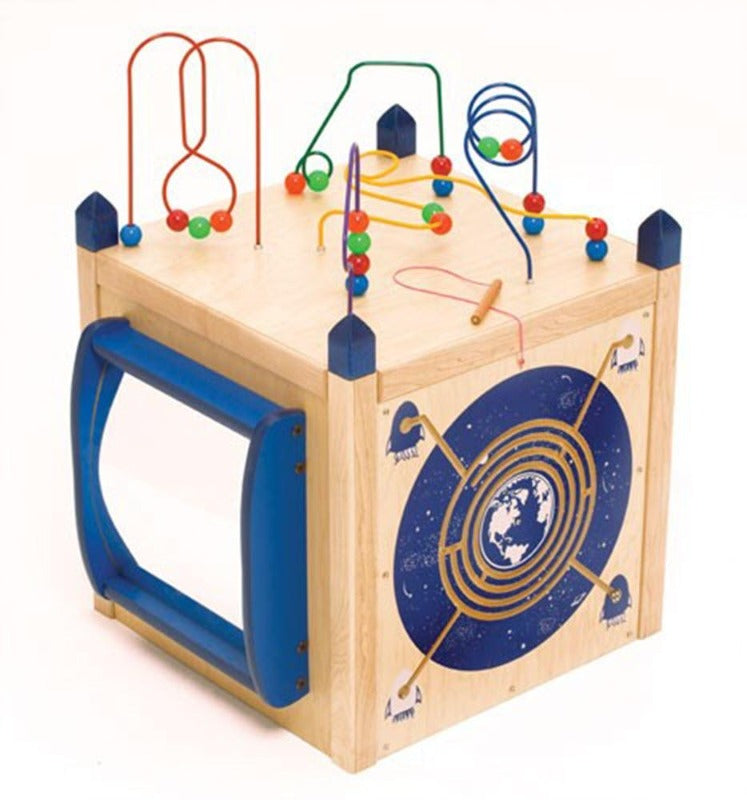 Play Panel Discovery Activity Island Cube
Product Description
Description

Delivery About 2 Weeks
Description
The Play Panel Discovery Activity Island Cube is made to keep kids busy while they wait. Children will find the way to the moon, make goofy faces in the mirror, and get carried away with all of the wires, beads, and gears this sturdy play island has to offer!
Size: 34" H x 24" W x 24" D, Weight: 60 lbs.
Constructed of high-pressure laminate with 5 activities built into the cube. Great for libraries, waiting areas, or play spaces, the unit has shatterproof safety glass.
Cleans easily with disinfectant wipes. 
Item Y107200011
Made in the USA by Playscapes/ Gressco.
Warrantied against defects in material and workmanship for two years.
The cube is made with commercial-grade materials and should be included in the same cleaning protocols as furniture and other high-contact surfaces.
Designed and manufactured for use in places where issues of infection control are most stringent.
Shop for more Activity Play Cubes
Delivery About 2 Weeks
This item is made to order and ships factory direct from Wisconsin.
Ground delivery About 2 Weeks
We will email you the tracking number when your order ships.
We Like It
Its sturdy and well put together. Great entertainment tool for the kiddies! Thanks