Pastel Rainbow Smiley Face Seating Rug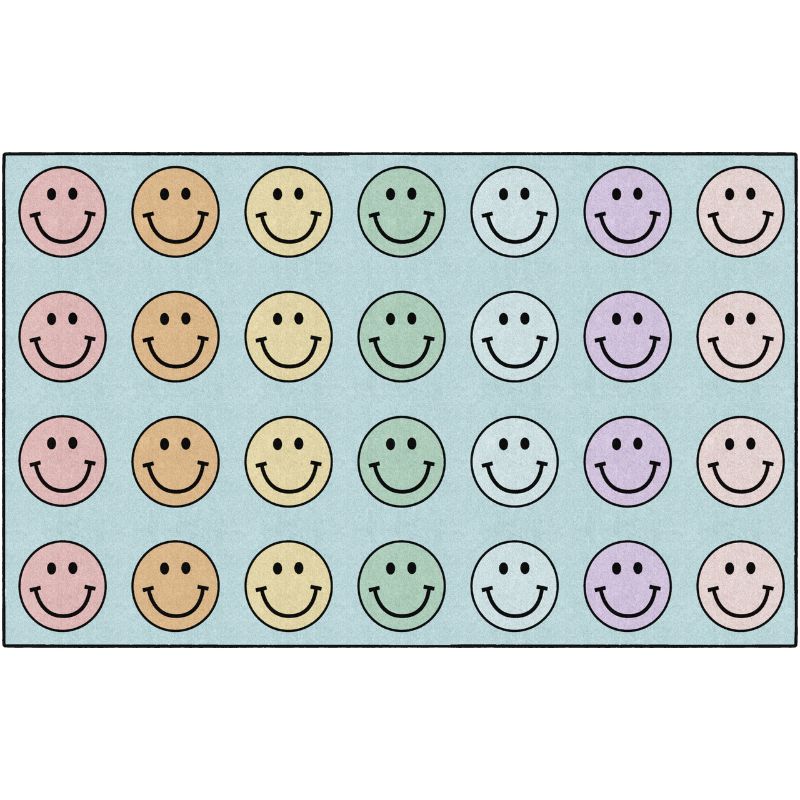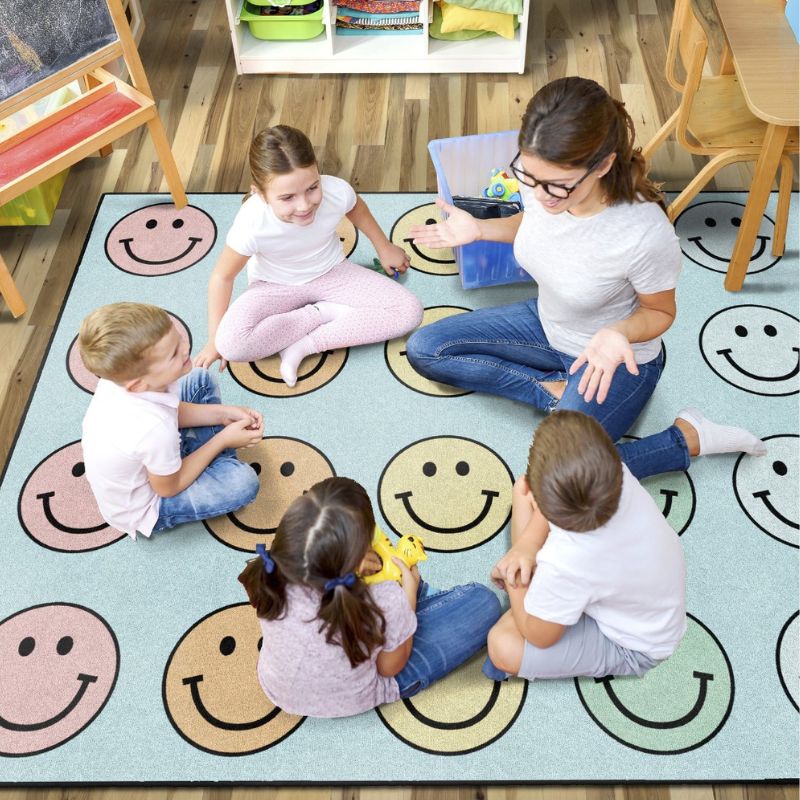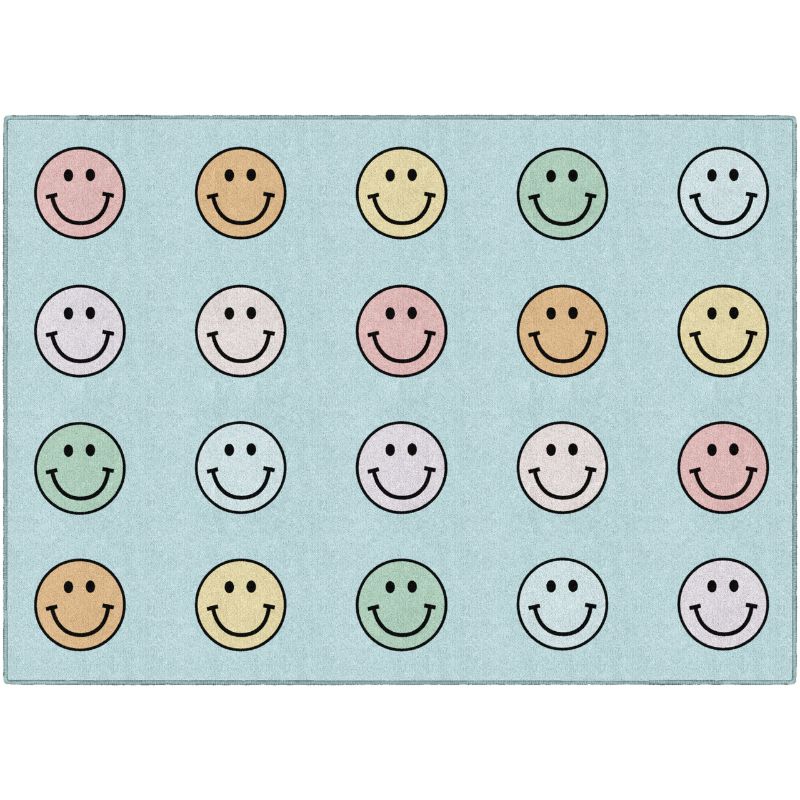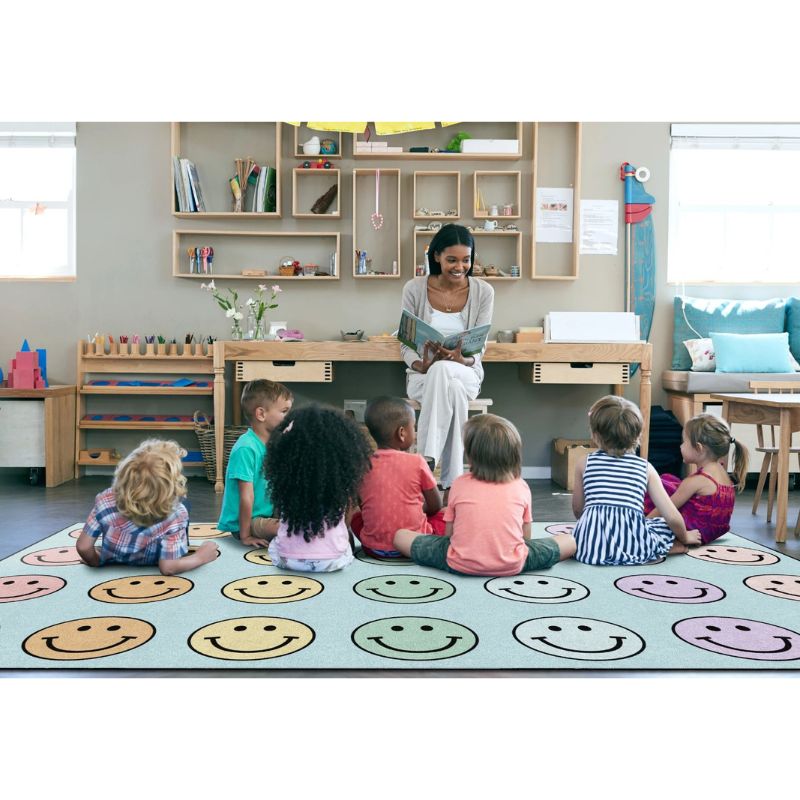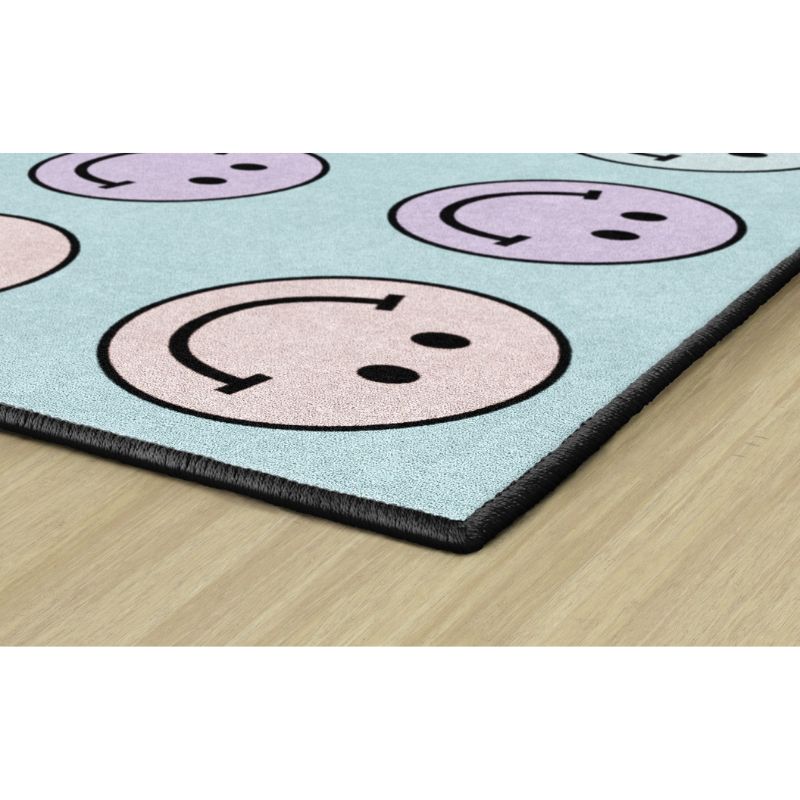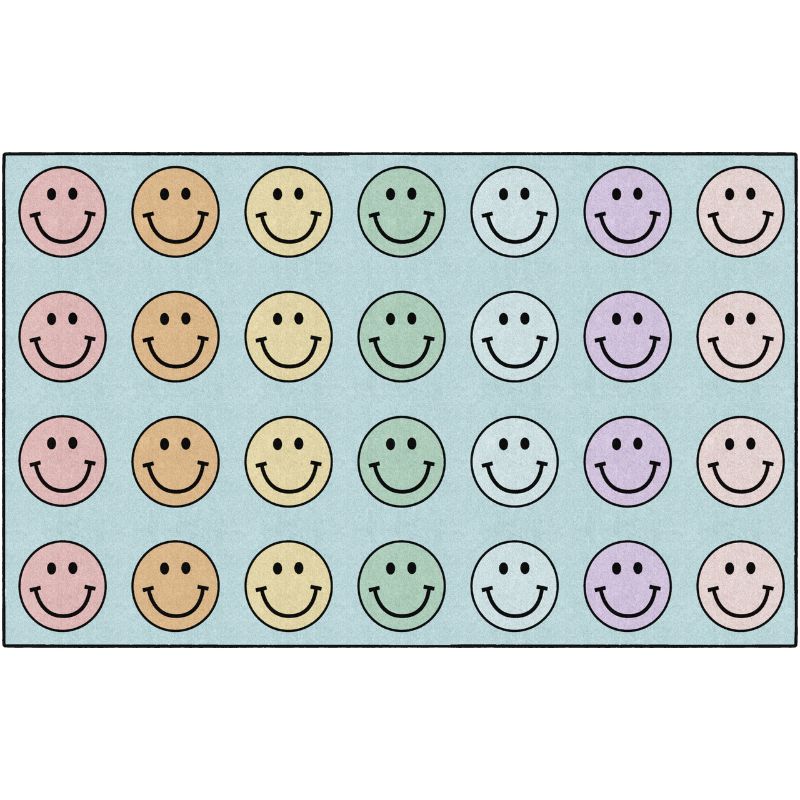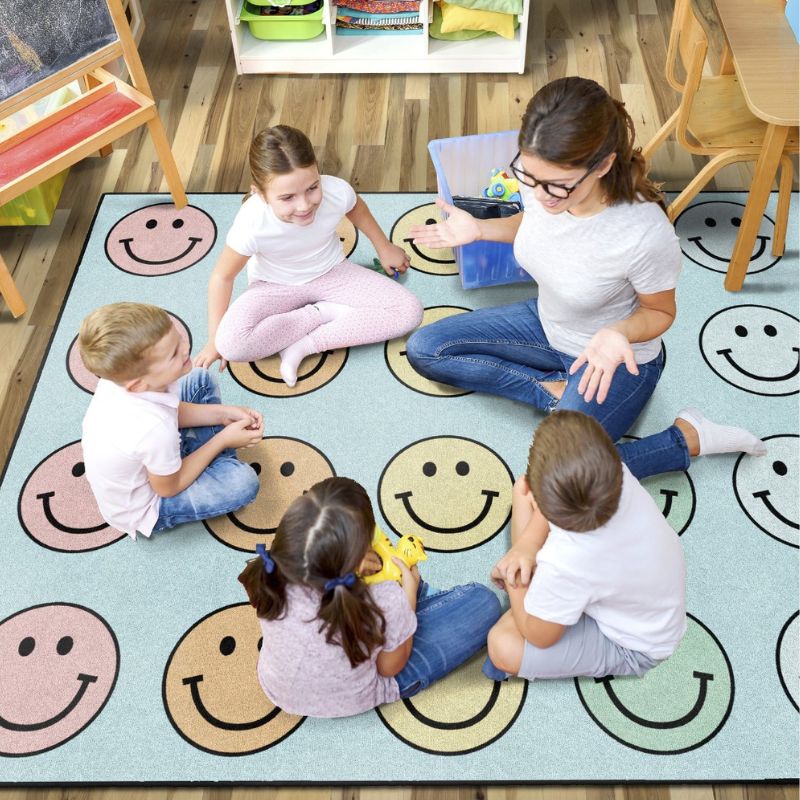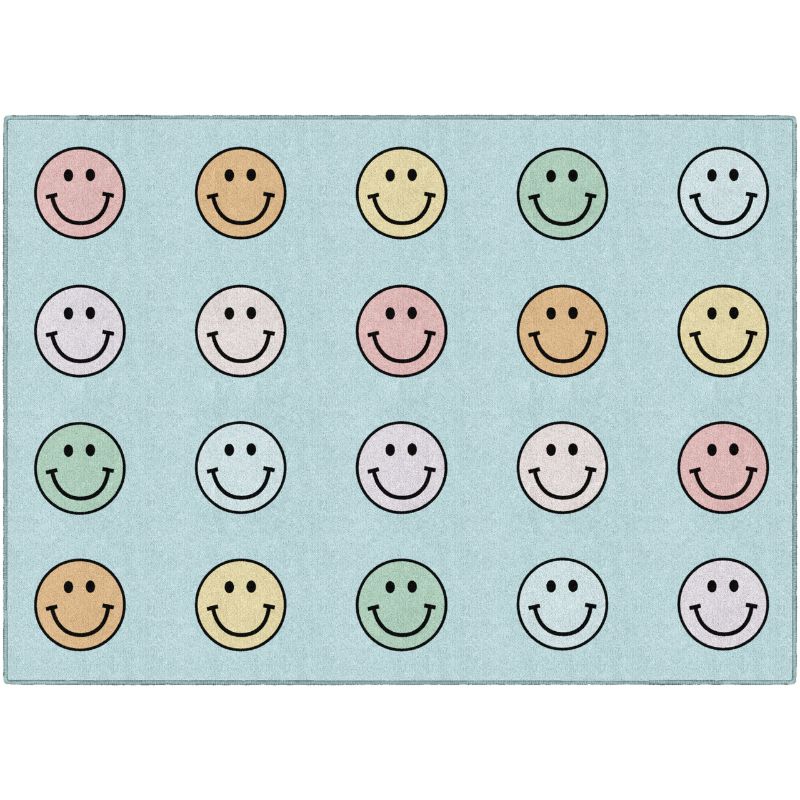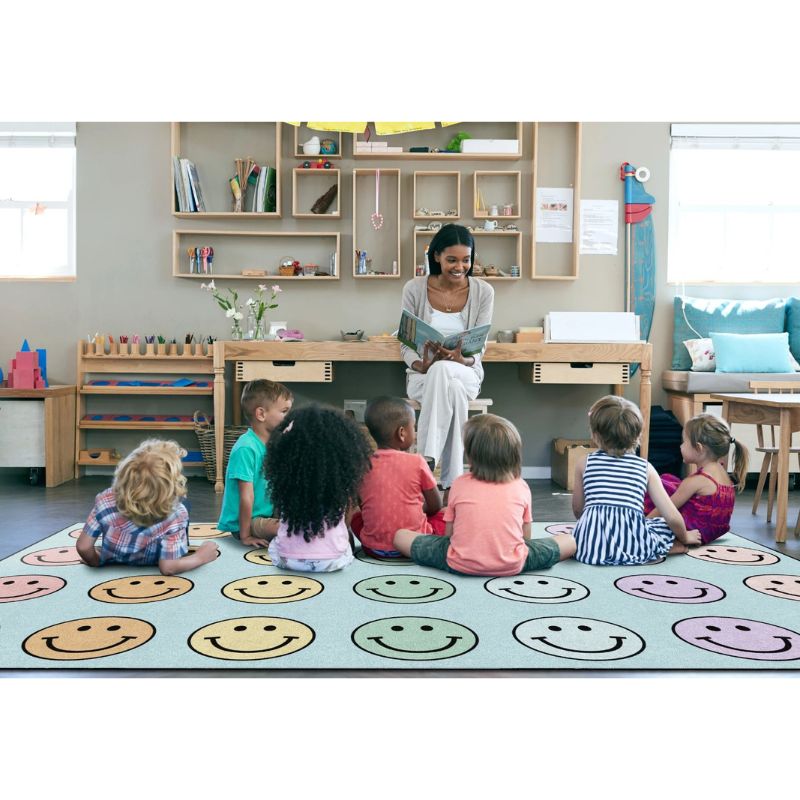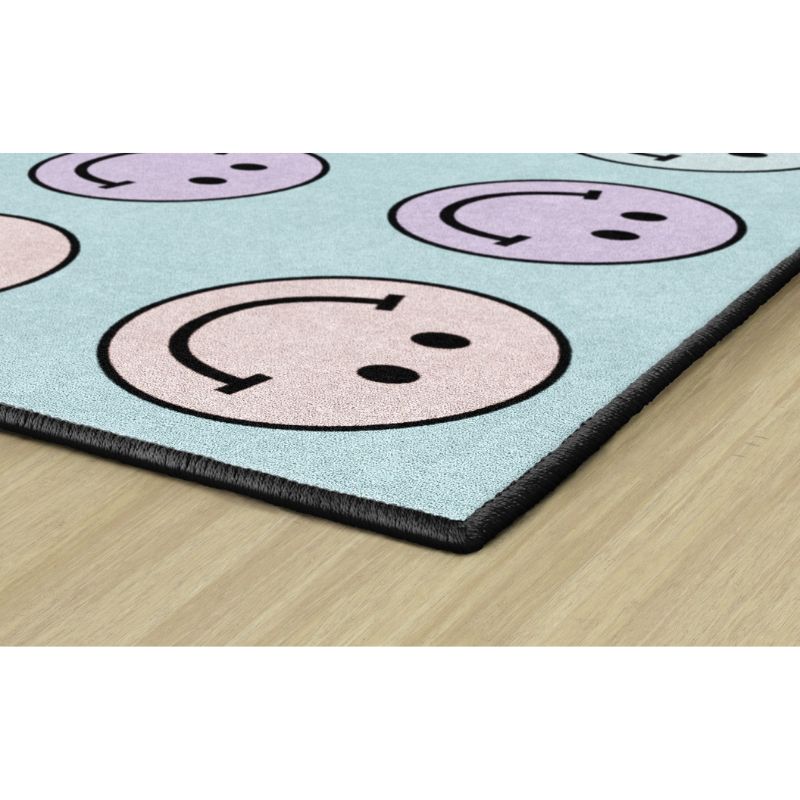 Pastel Rainbow Smiley Face Seating Rug
Product Description
Description

Delivery about 4 - 6 Weeks
Description
The Pastel Rainbow Smiley Face Seating Rug is  adorned with cheerful and radiant smiley faces that will bring joy to your students. Against a backdrop of soothing blue, the soft pastel rainbow hues transform this rug into a captivating masterpiece that is sure to capture everyone's attention. 
Please Measure Your Space and Choose the Best Size 
Sizes: 
5' x 7'6 (20 happy faces) 
7'6 x 12' (28 happy faces)
Designed to ignite youthful delight, the rug showcases a lively parade of beaming smiley faces that are bound to keep kids engaged and enthralled. Its carefully curated pastel rainbow palette set against the calming blue background not only adds a touch of elegance to any classroom but also serves as a conversation starter for interactive learning moments.
Crafted with quality and durability in mind, this rug promises to withstand the energetic activities of young learners while maintaining its vibrant charm. Its eye-catching design creates an inviting and cheerful atmosphere, fostering an environment conducive to both play and education. 
Made in the U.S.A. 
Highest fiber density, with an infusion dye process. Ensures bright lasting color.
Anti-Microbial and Anti-Static Treatment
As a versatile addition to any teaching space, the rug not only elevates the visual appeal of the room but also presents endless opportunities for creative teaching methods. Whether it's circle time discussions, story sessions, or collaborative group activities, the rug's charismatic design effortlessly encourages participation and captures the imagination of students.
Treated with Scotchgard protector for superior soil resistance.

24 oz Nylon w/Urethane Backing System
Class I Flammability Rating and Indoor Air Quality passed.
Bound and double stitched with nylon edge yarn for maximum strength and durability.
Delivery about 4 - 6 Weeks
This rug is made to order and ships factory direct from Georgia.
Delivery is about 4 - 6 Weeks
Please Note: During the period before semesters start. The manufacturer in Georgia gets really busy and backed up. We understand that you want your rug sooner than later.

The stress of a new semester, new grade, or new classroom can create anxiety. Please be patient as they do their best to push rugs out of their factory. Delays are common during the busy season. The wait is worth it!
We will email you the tracking number when your order ships.