MyPlate Magnetic Activity Table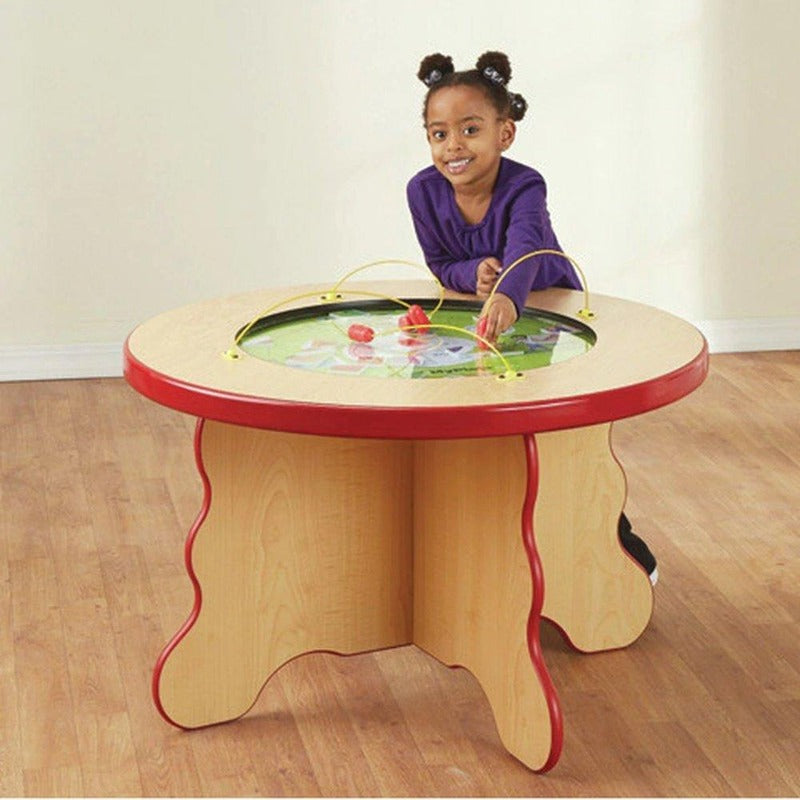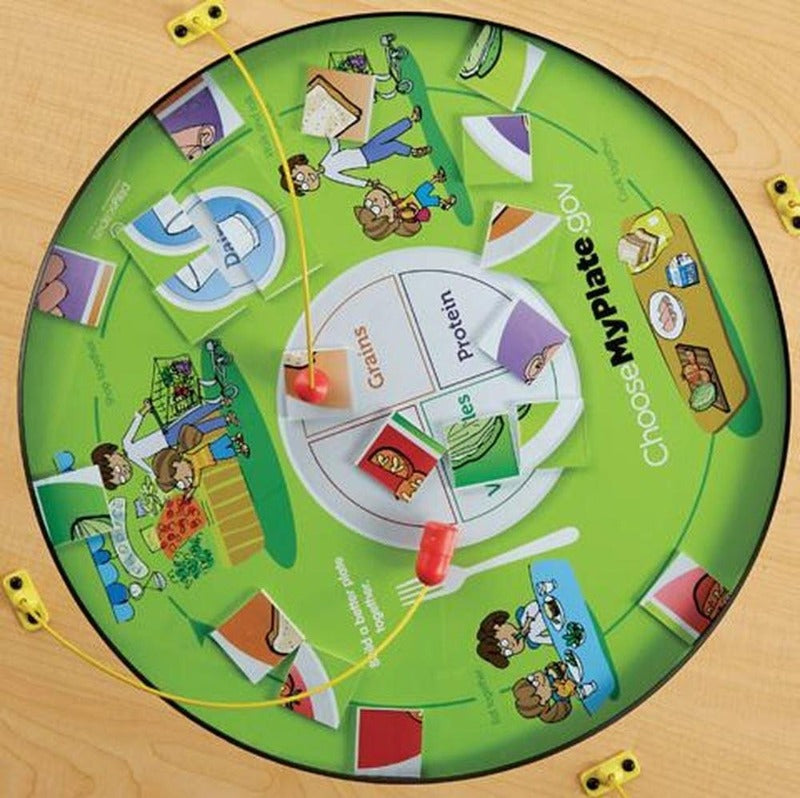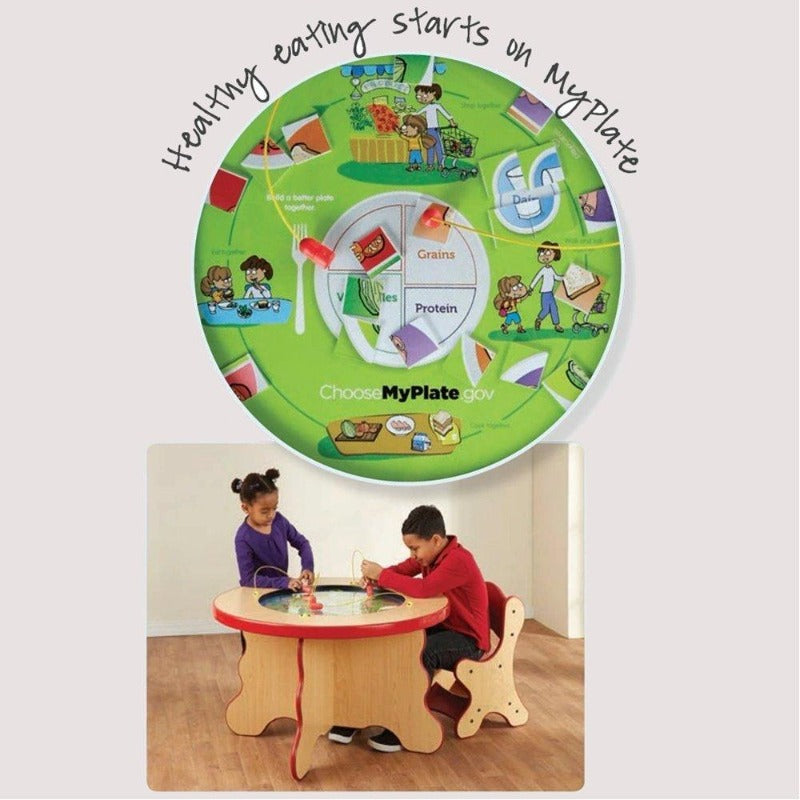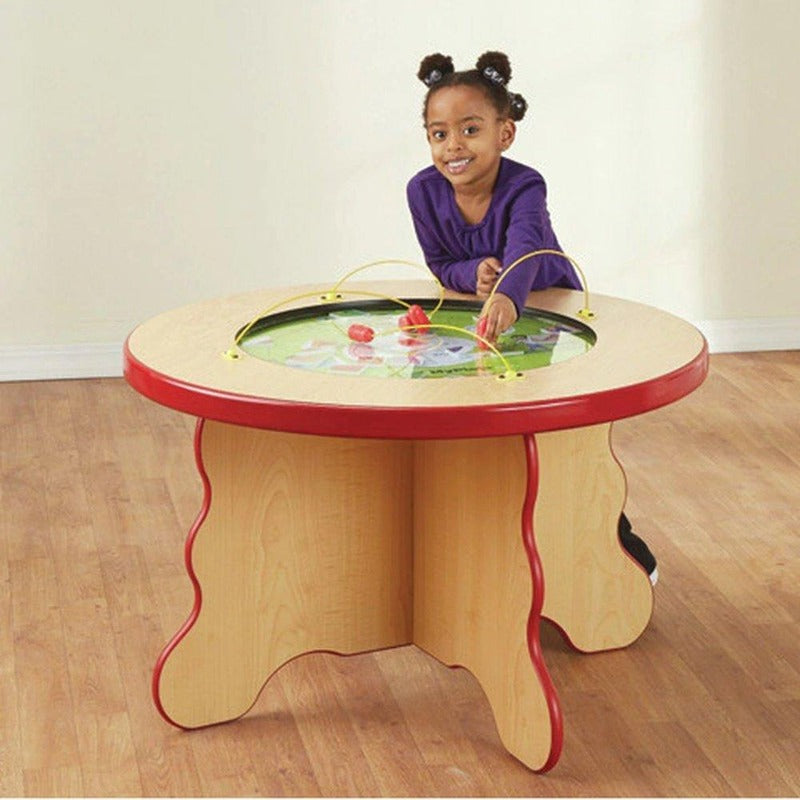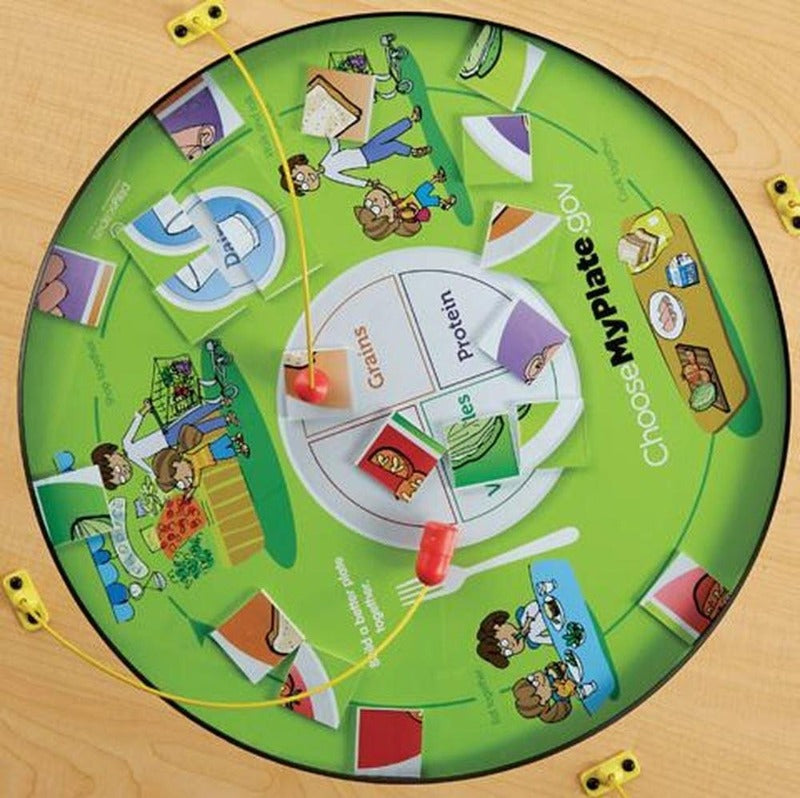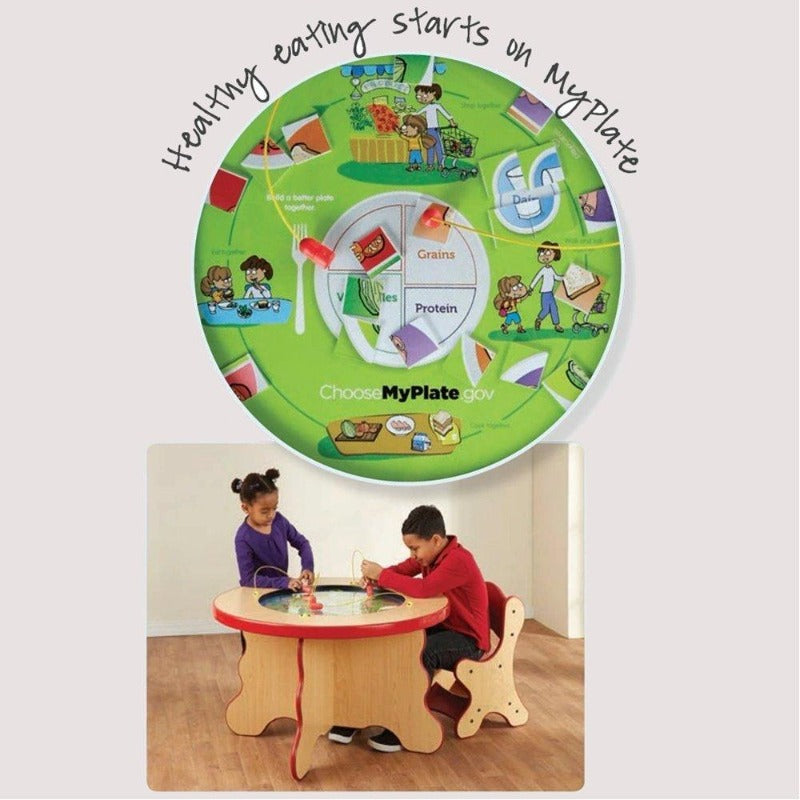 MyPlate Magnetic Activity Table
Product Description
Description

Delivery About 2 Weeks
Description
The MyPlate Magnetic Activity Table allows children to use the magnetic wands to put together matching food groups. There are illustrations of family members shopping together, walking and talking together, cooking together, and eating together.
Size: 22"H x 37"D, Weight:72 lbs.
The central MyPlate logo indicates the five food groups and serves as the plate and beverage spot for the enclosed 20 puzzle pieces used to build a better plate together. The table has a beautiful Maple finish to add beauty to waiting areas.
Assembly Required
Item 15-MPT-MYP
Made in the U.S.A by Playscapes. Hardware and assembly/mounting instructions are included Designed and manufactured for use in healthcare facilities where issues of infection control are most stringent. Made with commercial-grade materials and should be included in the same cleaning protocols as furniture and other high-contact surfaces.
Frequent cleaning with most commercial disinfectant solutions will not damage or diminish any of our product finishes; but the use of ammonia on acrylic may cause cloudiness. Playscapes products are warranted against defects in material and workmanship for two years from the date of shipment.
Delivery About 2 Weeks
This item is made to order and ships factory direct from Wisconsin.
Ground delivery About 2 Weeks
We will email you the tracking number when your order ships.