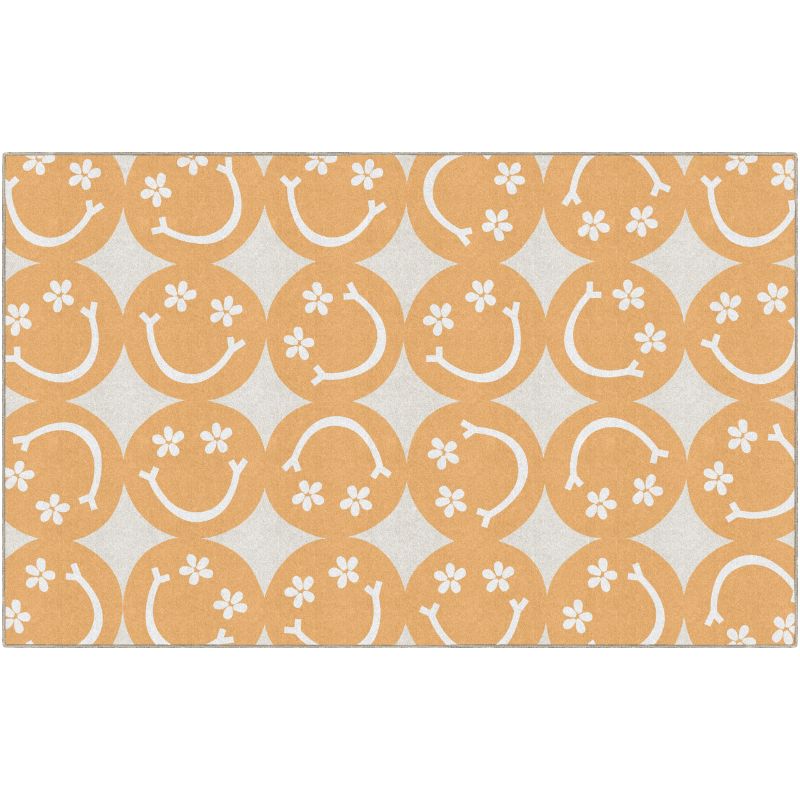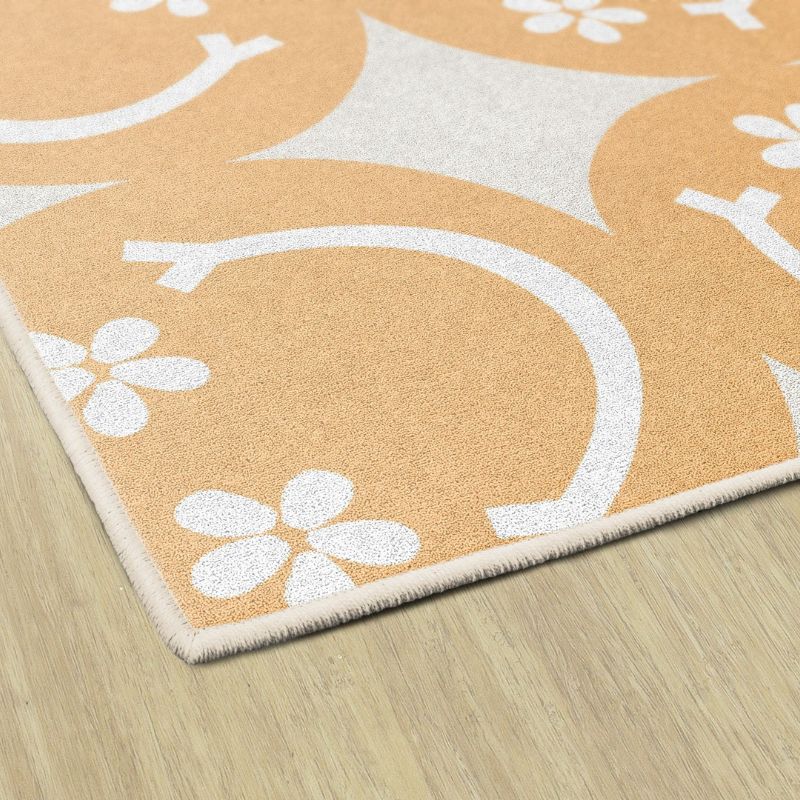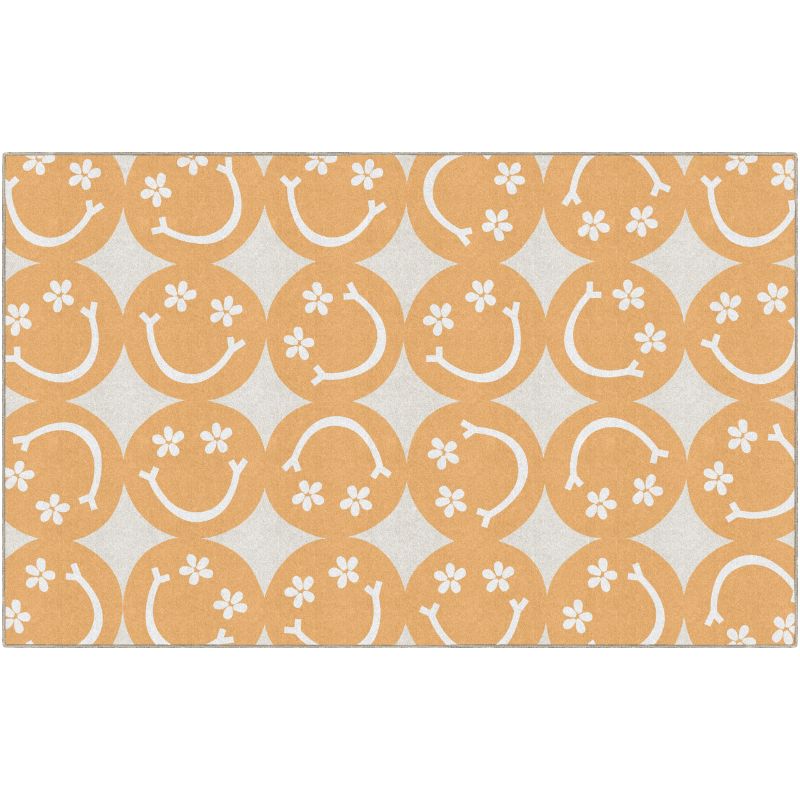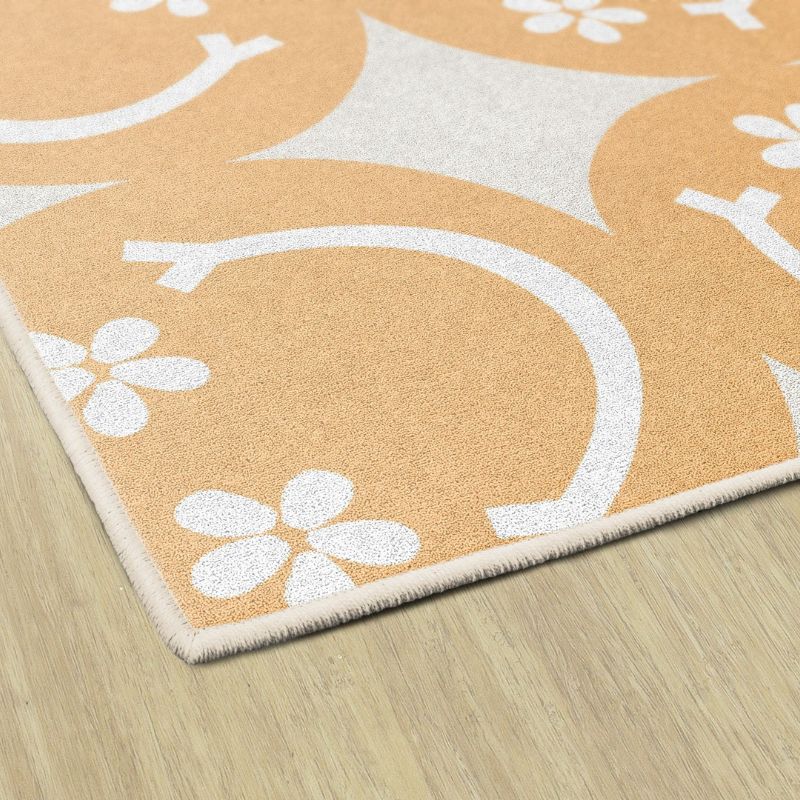 Large Happy Faces Rug
Product Description
Description

Delivery about 4 - 6 Weeks
Description
Step Into a World of Smiles and Good Vibes. The Perfect Retro Addition for Classrooms
Inject some fun and personality into your space with the Large Happy Faces Rug. This classroom quality carpet is the epitome of retro cool, perfect for adding a playful touch to playrooms or schools.
Please Measure Your Space and Choose the Best Size
Sizes: 
Not only does it bring Good Vibes all around, but it also serves as a practical floor covering in various sizes. Crafted with high fiber density and infused with dye through a special process, this rug boasts unbeatable strength and durability. 
You can bask in sunbeams of warmth while enjoying those cool smiles from everyone who enters your room. Create a calm atmosphere filled with peaceful ambiance by placing this rug under seating areas so that every moment feels extra cozy. Why settle for less when you can have Made in the U.S.A. happiness right at home?
Elevate the retro look of playrooms and classrooms with our Large Happy Faces Rug, adding a playful floor covering that emits Good Vibes
Experience unbeatable strength and durability with the high fiber density and infusion dye process of our Large Happy Faces Rug, ensuring it can withstand even the most active environments
Rest easy knowing that our antimicrobial and antistatic treatments, along with Scotched protector, make our Large Happy Faces Rug resistant to soil, stains, and promote indoor air quality standards
Enjoy peace of mind as you care for your rug effortlessly
Made in the USA
Our Nylon w/Urethane Backing System meets flammability ratings while maintaining an easy-to-clean surface
The Large Happy Faces Rug will bring smiles to any room. Takes us back to the days of the Partridge Family and the Brady Bunch! If you're looking for a cool retro look in playrooms or classrooms, you've found the perfect floor covering. Bring the Good Vibes of this rug to boring spaces.
Built with high fiber density and an infusion dye process, this rug offers unbeatable strength and durability
With antimicrobial and antistatic treatments plus Scotched protector, the rug resists soil and stains while maintaining indoor air quality standards
Made with Nylon w/Urethane Backing System, this rug boasts excellent flammability ratings as well as easy care for long lasting use
Infused with hues of sunbeams, warmth and cool, the Large Happy Faces Rug has fun smiles that remind children of calm and peaceful ambiance. Great for seating in classrooms, fun in playrooms.
Made in the U.S.A. 
Highest fiber density, with an infusion dye process. Ensures bright lasting color
Anti-Microbial and Anti-Static Treatment
Treated with Scotchgard protector for superior soil resistance
24 oz Nylon w/Urethane Backing System
Class I Flammability Rating and Indoor Air Quality passed
Bound and double stitched with nylon edge yarn for strength and durability
Maintaining over-time is easy; just regular vacuuming
Delivery about 4 - 6 Weeks
This rug is made to order and ships factory direct from Georgia.
Delivery is about 4 - 6 Weeks
Please Note: During the period before semesters start. The manufacturer in Georgia gets really busy and backed up. We understand that you want your rug sooner than later.

The stress of a new semester, new grade, or new classroom can create anxiety. Please be patient as they do their best to push rugs out of their factory. Delays are common during the busy season. The wait is worth it!
We will email you the tracking number when your order ships.
Amazing!
Shipping was great and the item arrived quicker than expected. The colors of the rug match perfectly with the photo. Customer service was amazing and very responsive! I used a PO Box for shipping so they contacted me immediately to get the address fixed to a physical one for mailing.