Fresh Fruit Table & 4 Chairs Set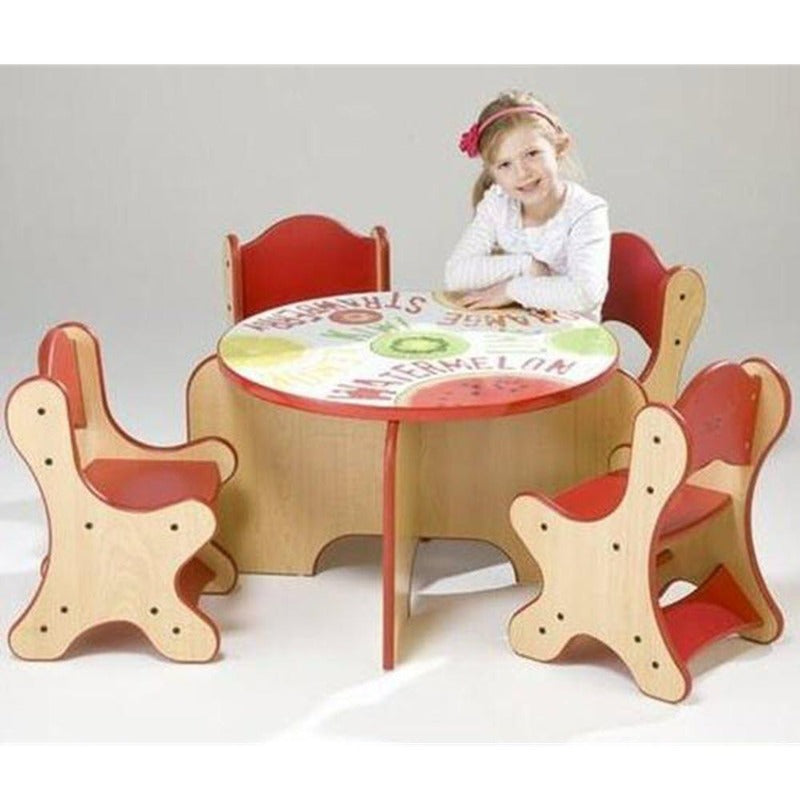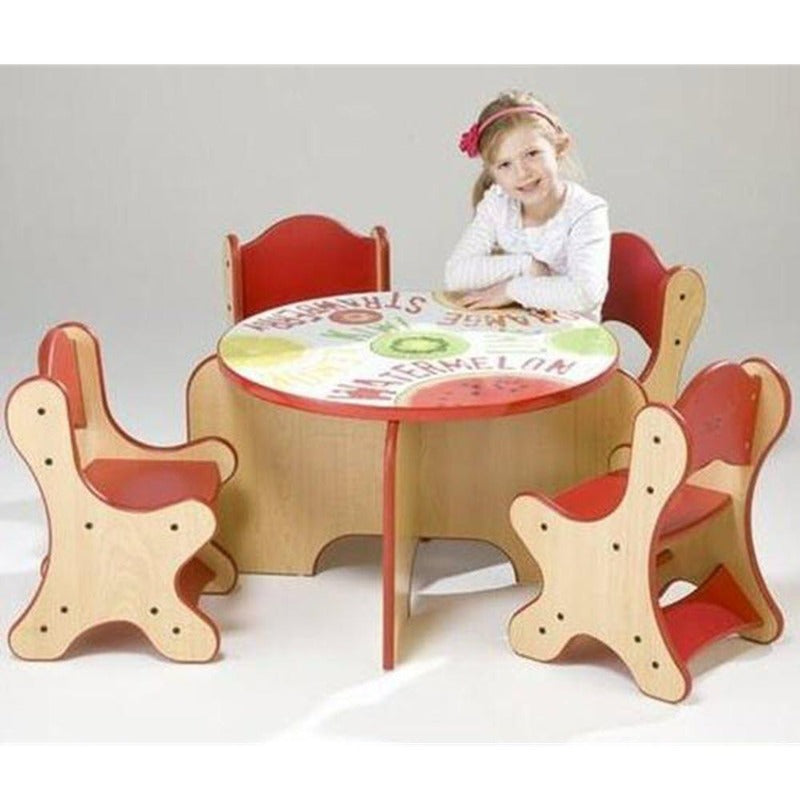 Fresh Fruit Table & 4 Chairs Set
Product Description
Description

Delivery About 2 Weeks
Description
If you want big style on a small scale that will enhance your waiting room or play area, then the Fresh Fruit Table & 4 Chairs Set is just what you need. It includes a rectangular table and 4 brightly-colored chairs.
Sizes: Table: 19"H x 30"D / Chairs: 21"H x 14"W x 15"D (11"H seat height).
The images emphasize the benefits of good nutrition and how important it is to eat foods of many colors. The assortment of activities and furniture makes it easy to create a healthy atmosphere. Constructed for durability and easy to clean.
Made in the U.S.A by Gressco Playscapes Waiting Room Toys
Item 25-RST-033
Hardware and assembly/mounting instructions are included Designed and manufactured for use in healthcare facilities where issues of infection control are most stringent.
Made with commercial-grade materials and should be included in the same cleaning protocols as furniture and other high-contact surfaces.
Frequent cleaning with most commercial disinfectant solutions will not damage or diminish any of our product finishes, but the use of ammonia on acrylic may cause cloudiness.
Playscapes products are warranted against defects in material and workmanship for two years from the date of shipment.
Delivery About 2 Weeks
This item is made to order and ships factory direct from Wisconsin.
Ground delivery About 2 Weeks
We will email you the tracking number when your order ships.