Colorful Learning Alphabet Seating Rug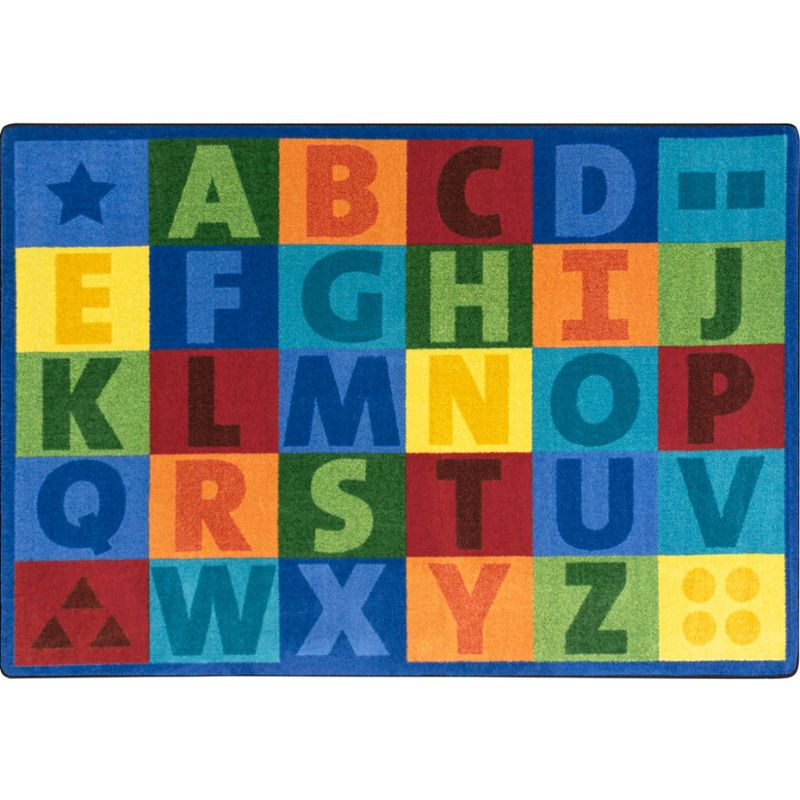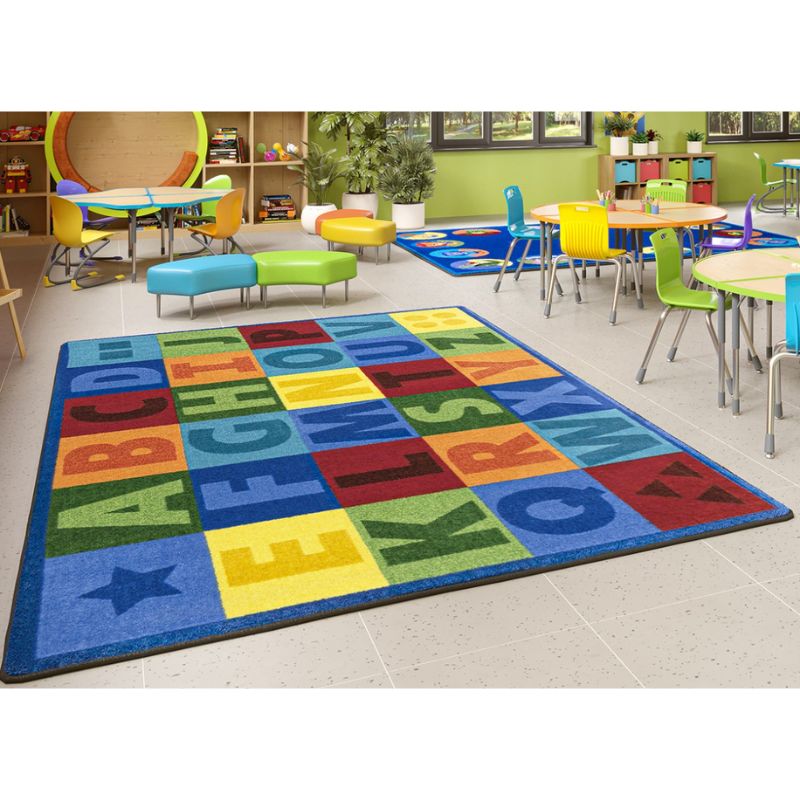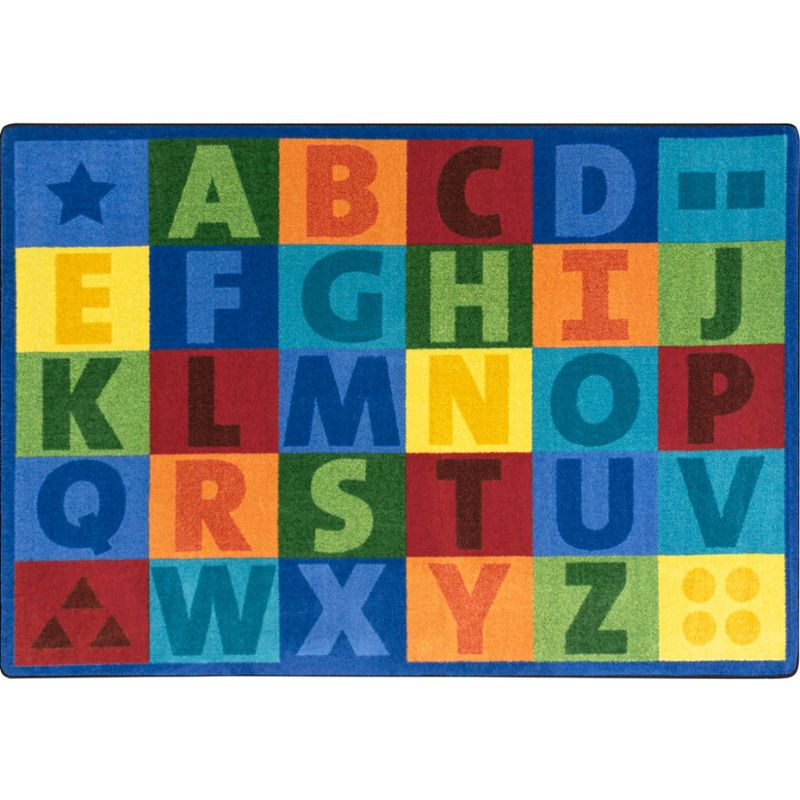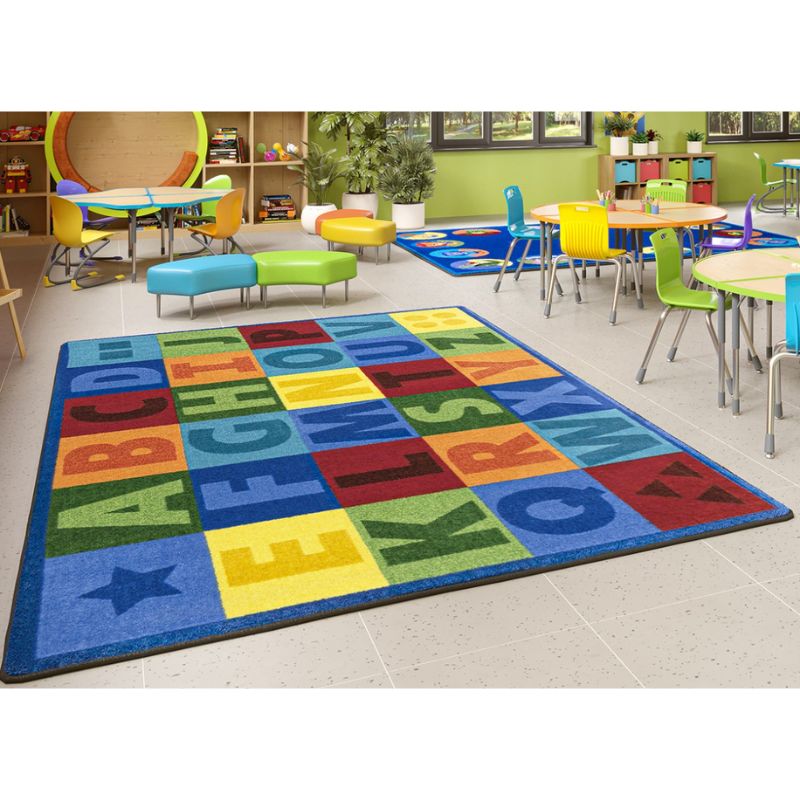 Colorful Learning Alphabet Seating Rug
Product Description
Description

Delivery About 2 - 3 Weeks
Description
Elevate your classroom environment with the Colorful Learning Alphabet Seating Rug. This rug not only adds a splash of vibrant colors but also serves as an engaging educational tool for young learners. The bold and clear display of the uppercase alphabet makes it easy for children to grasp and familiarize themselves with the letters.
Sizes: 5'4 x 7'8 and 7'8 x 10'9
The sitting squares provide ample space for classrooms organization. The icons in each of the four corners are also perfect for sparking discussions about color, shapes, and counting, encouraging children to explore and learn in a playful manner.
Designed with both learning and comfort in mind, the large sitting squares provide students with comfortable spaces to gather and participate in group activities. Whether it's storytime, circle discussions, or collaborative learning sessions, this rug creates a welcoming and organized setting for your classroom.
Made from high-quality materials, this rug is durable and easy to clean, ensuring it remains a valuable and attractive addition to your classroom for years to come. Inspire young minds with the Colorful Learning Alphabet Seating Rug, where fun, education, and organization come together seamlessly!
Manufactured in the U.S.A.
Stainmaster BCF Type 6,6 2-Ply Nylon

Fire Flammability Rating: Class I
Antistain, Antimicrobial and Anti-soil Treatment
Bound and serged for maximum durability

CRI Green Label Plus Certified

Made by Joy Carpets
Carpet is a long‐term investment and deserves an appropriate maintenance program to protect its appearance. Preserve the beauty of your carpet and maintain a healthy indoor environment by following the simple instructions in our Carpet Care & Cleaning Guide.
Delivery About 2 - 3 Weeks
This rug ships factory direct from Georgia.
Ground Delivery About 2 - 3 Weeks
We will email you the tracking number when your order ships.