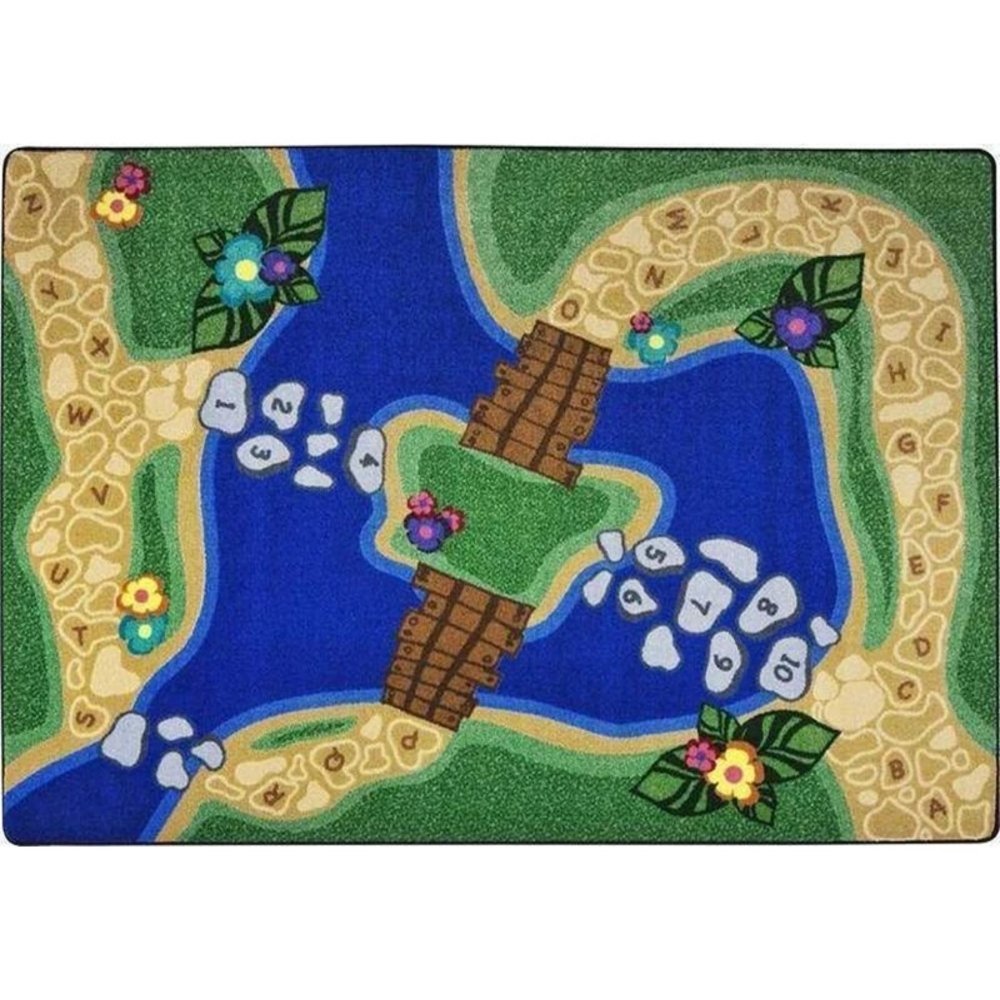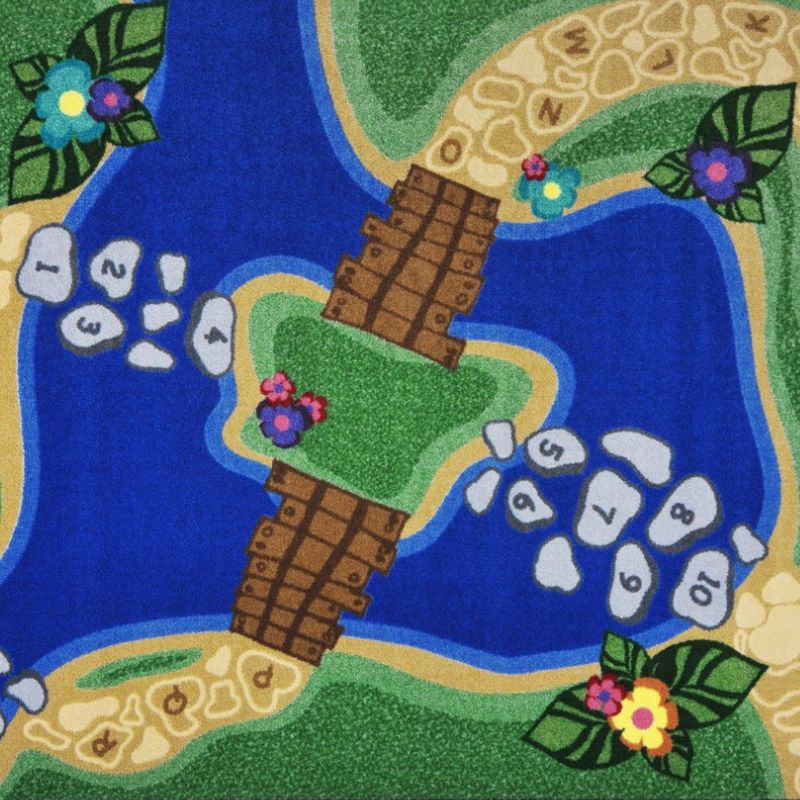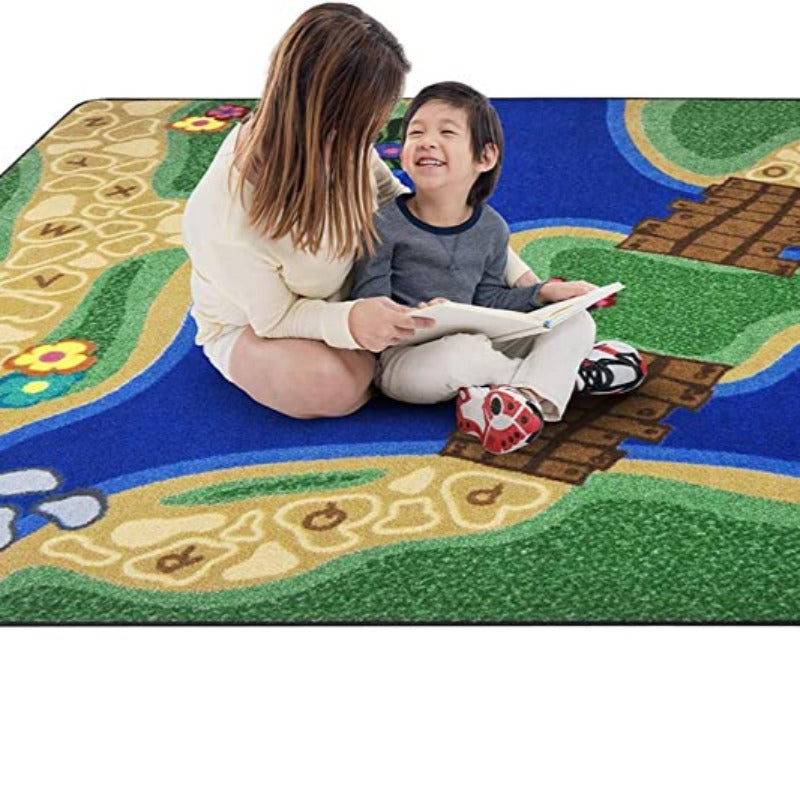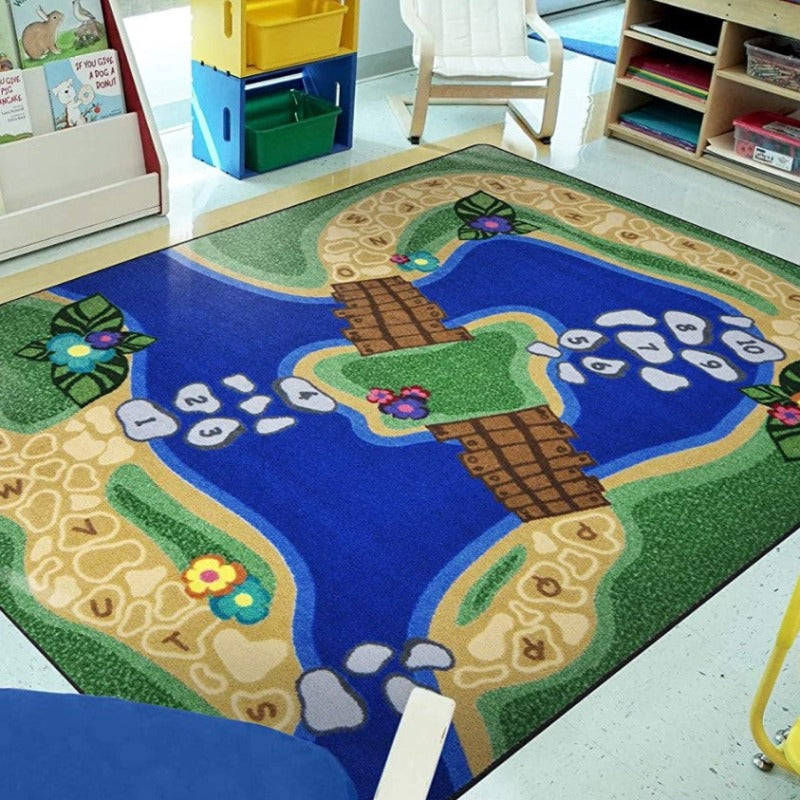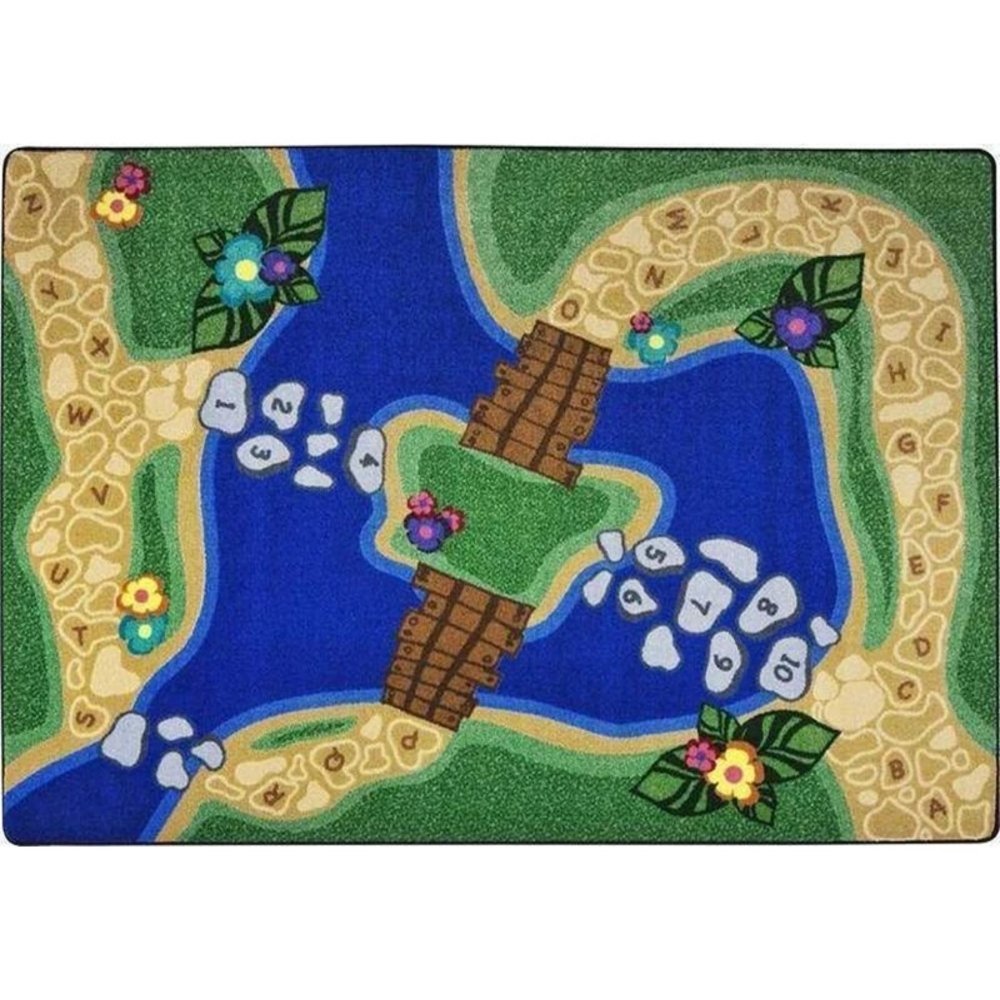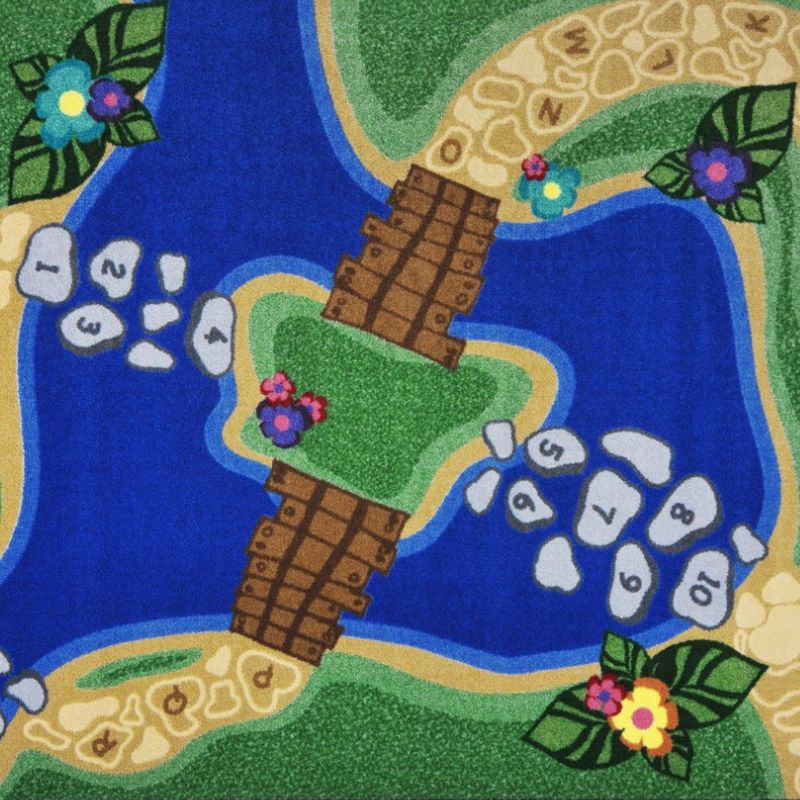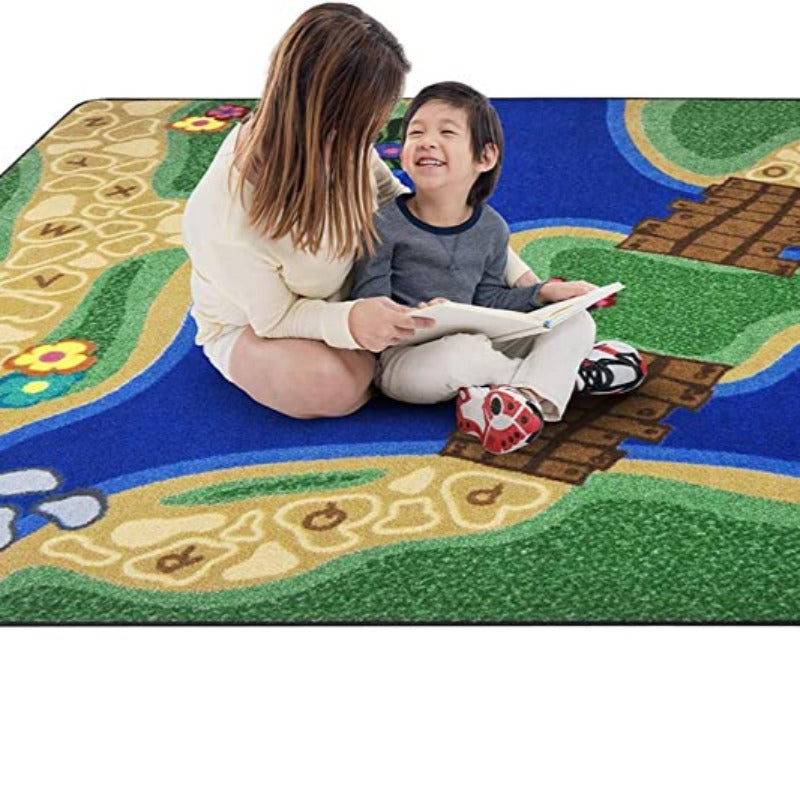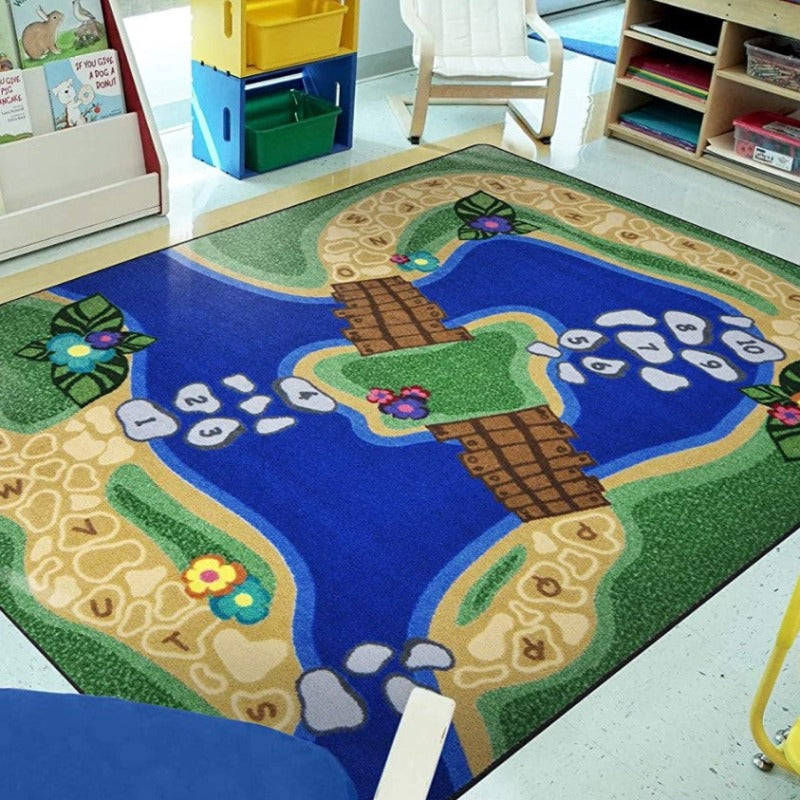 Alphabet Trail Rug
Product Description
Description

Delivery About 4 Weeks
Description
Step into a world of words with the Alphabet Trail Rug, where learning meets playtime in the most delightful way
The Alphabet Trail Learning Rug, an exceptional educational tool designed to boost your child's literacy skills in a fun and engaging way. With this rug, your little ones can explore the alphabet through exciting games and activities that promote critical thinking, problem-solving and cognitive development.
Sizes: 5'4 x 7'8 and 7'8 x 10'9
Each letter of the alphabet is strategically placed along a trail leading to the ultimate learning adventure! Children will love identifying letters, matching objects with their corresponding sounds or even taking part in interactive spelling challenges. 
Wait there's more! Want to practice numbers? Use the rocks to cross the bridge while practicing 1 through 10.
Made from high-quality materials that ensure both durability and comfort, this incredible rug is perfect for any classroom or home setting. Give your child a head start on their path to success with our Alphabet Trail Learning Rug today.
The Alphabet Trail Learning Rug is an educational rug that helps children learn the alphabet and numbers in a fun and engaging way
With its colorful design and interactive games, this rug makes learning enjoyable for kids of all ages
By using this educational rug as part of your child's playtime routine, you can help them develop important cognitive skills such as memory retention and problem solving abilities
This Fun Learning Game provides a great opportunity for parents to bond with their children while helping them build foundational reading skills that will benefit them throughout their lives
The Alphabet Trail Learning Rug is really a fun rug that looks great and is educational. Children will stay active and keep moving as they follow the trail of alphabet letters and numbers over the bridge and across the pond. Teachers can create all types of fun learning games involving letters and numbers or fun hopscotch games.
Fire Flammability Rating: Class I
Antimicrobial & Static Protection
Made in the USA
Soil and Stain Protection
CRI Green Label Plus Certified
Serging: Bound and serged for maximum durability
Manufactured by Joy Carpets
Delivery About 4 Weeks
This rug ships factory direct from Georgia.
Ground Delivery About 4 Weeks
We will email you the tracking number when your order ships.