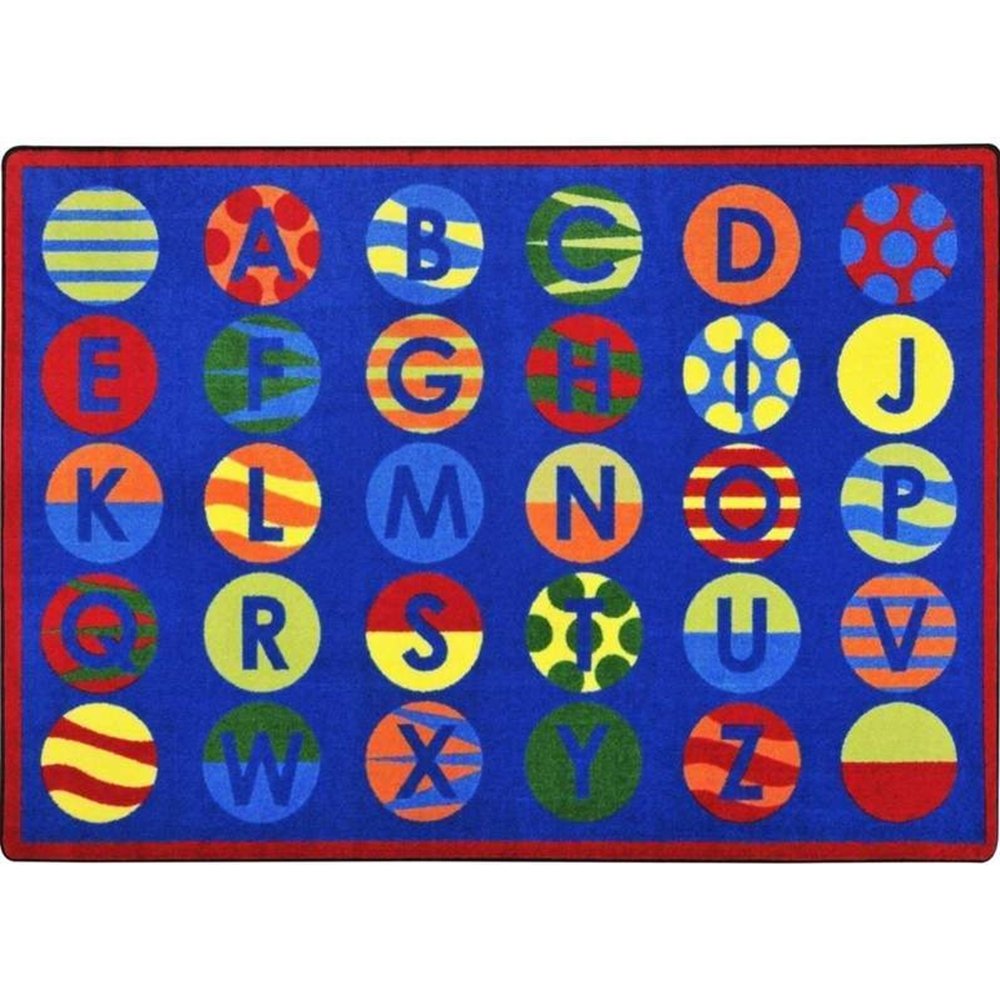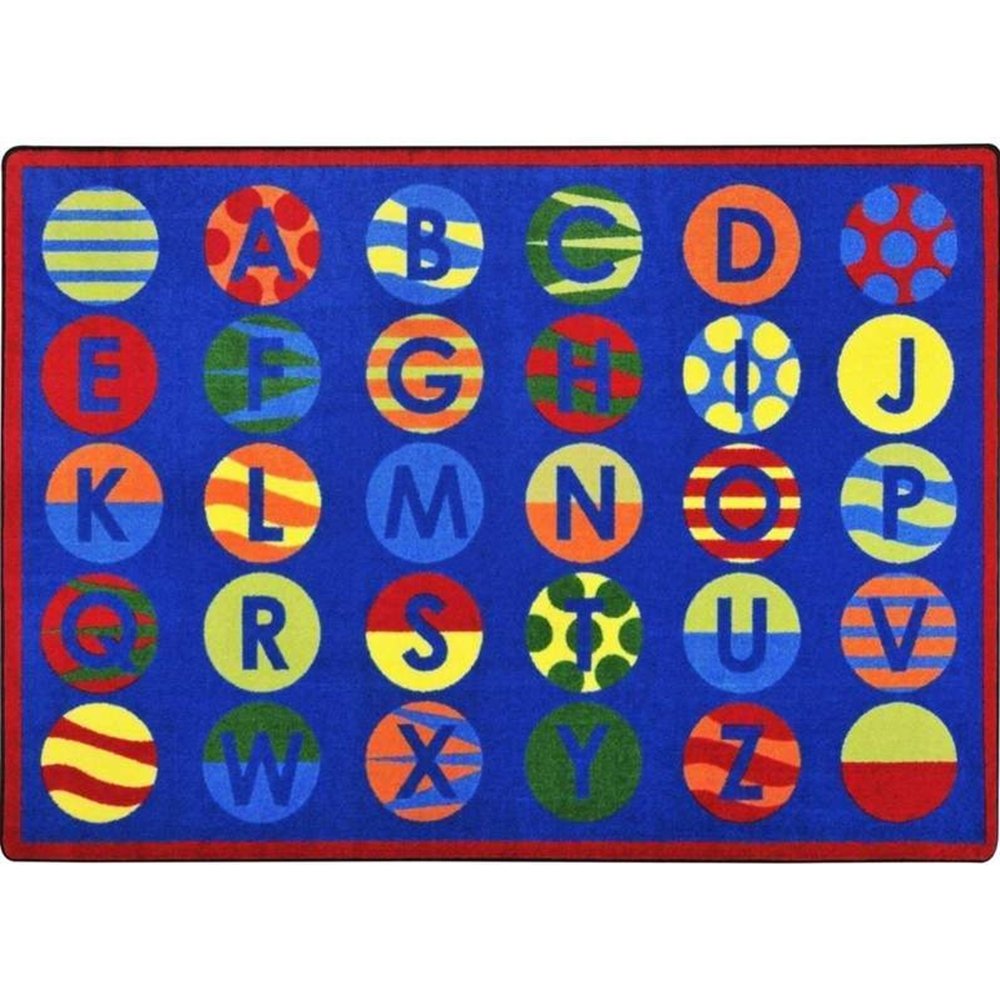 Alphabet Patterns Rug
Product Description
Description

Delivery About 4 Weeks
Description
The amazing Alphabet Patterns Classroom Rug is educational, colorful and fun. Create games, use as a seating rug and have children spend time socializing during the day on the rug for storytime, circle time activities, and lessons. 
Ask little learners if they would rather sit on the lime green dot with the wavy blue lines and the letter P on it, or the red dot with three green triangles and the letter Q. Challenge children to learn descriptive words as they choose their letter special seats for the day.

Manufactured in the U.S.A.
Fire Flammability Rating: Class I
10 Year Limited Soil and Stain Protection

Stainmaster BCF Type 6,6 2-Ply Nylon
Antistain, Antimicrobial and Anti-soil Treatment:
Serging: Bound and serged for maximum durability

CRI Green Label Plus Certified

Made by Joy Carpets
Delivery About 4 Weeks
This rug ships factory direct from Georgia.
Ground Delivery About 4 Weeks
We will email you the tracking number when your order ships.