Mirror and Wire Bead Wall Activity Toy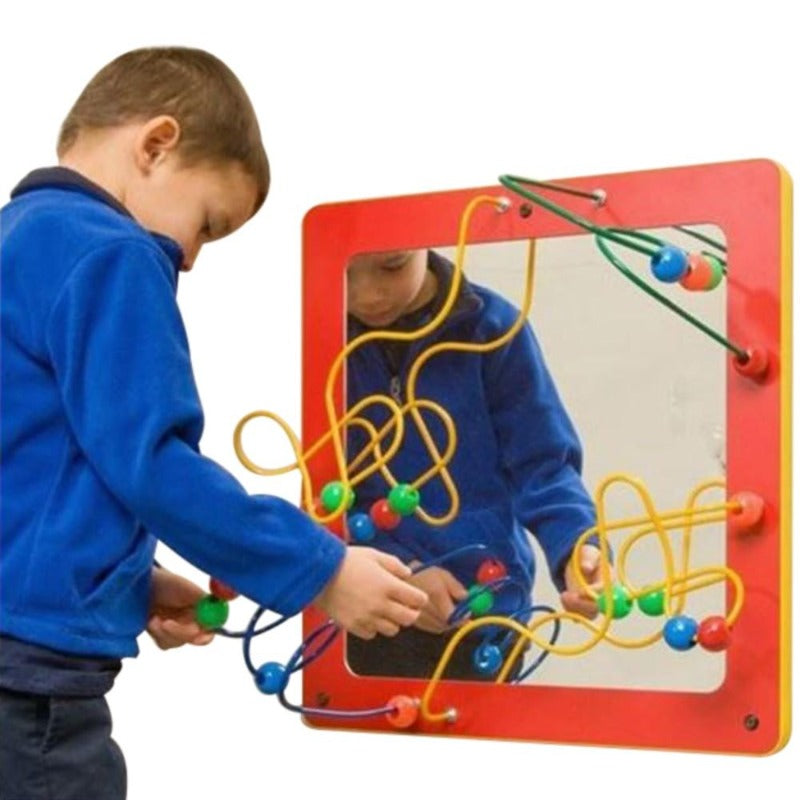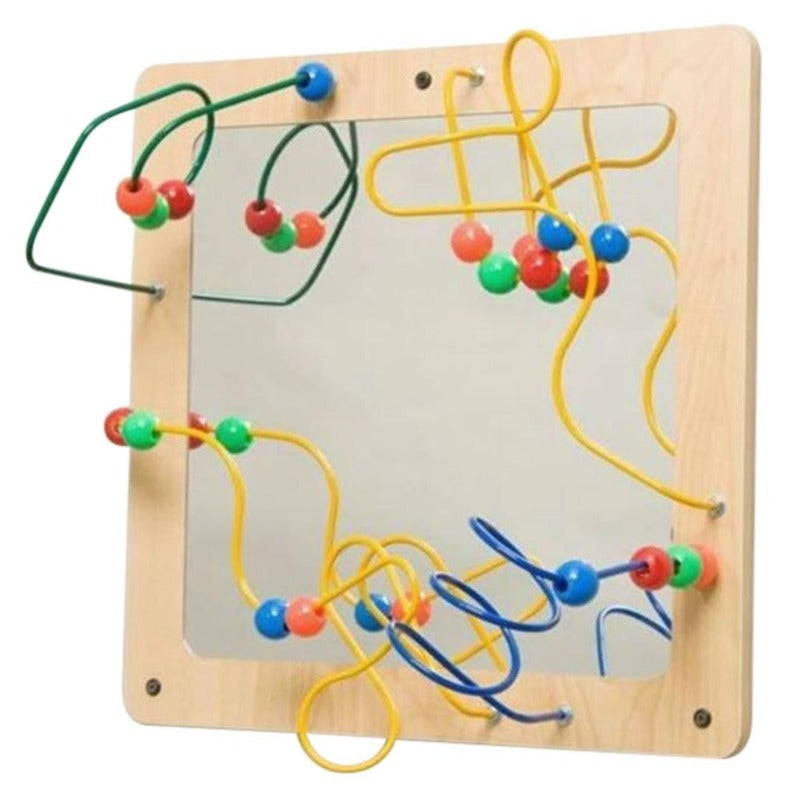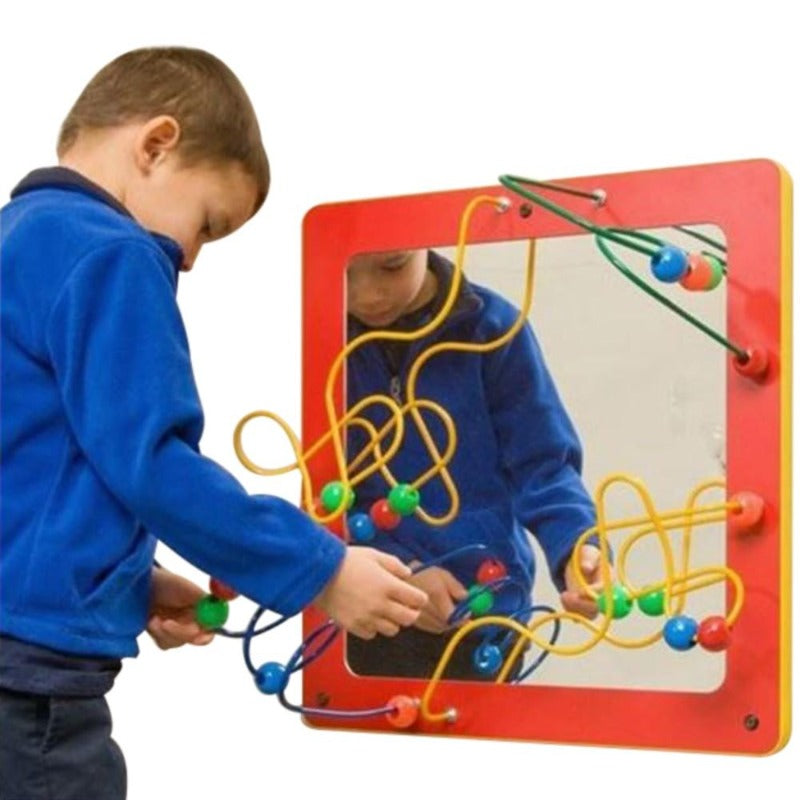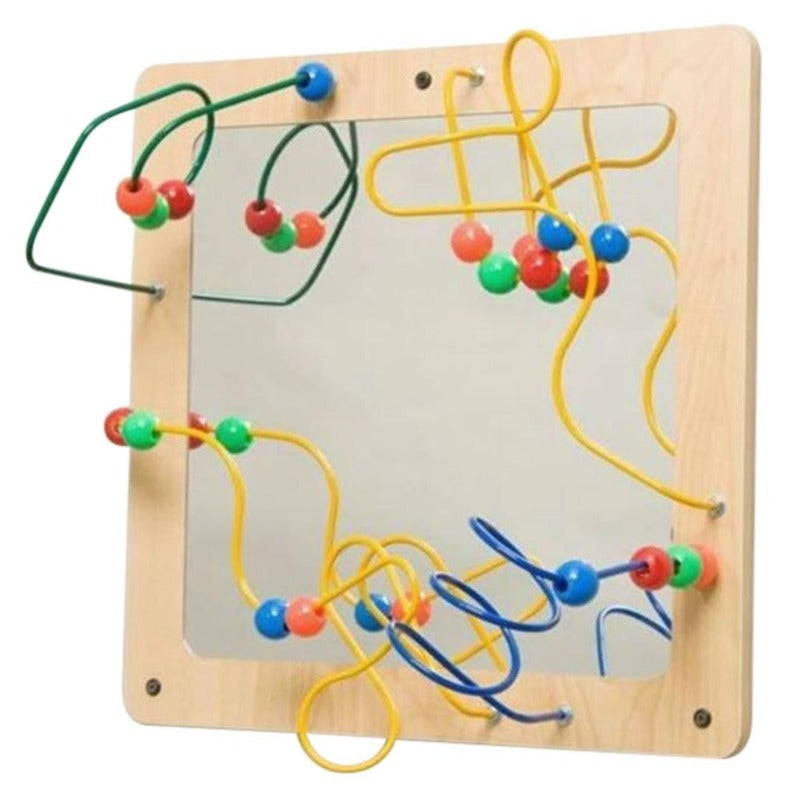 Mirror and Wire Bead Wall Activity Toy
Product Description
Description

Delivery About 2 Weeks
Description
Reflect and weave your way to fun with the Mirror and Wire Bead Wall Activity Toy The perfect addition to Waiting Areas, Schools and Libraries
Looking for a unique, interactive wall toy that will keep your little ones entertained while also developing their cognitive and motor skills? The Mirror and Wire Bead Wall Activity Toy encourages self-discovery and promotes imaginative play, as well as an engaging wire bead activity area.
Size: 20" x 20" x 2"D Weight: 12 lbs.
Crafted from high-quality materials with safety in mind, this durable toy is sure to become a beloved addition to any playroom or nursery. Provide the gift of fun and learning with our Mirror and Wire Bead Wall Activity Toy.
The mirror wall toy promotes self awareness and cognitive development in children
The wire bead activity toy enhances fine motor skills and hand eye coordination
Both toys can be easily mounted on children's furniture for convenient playtime
These interactive toys provide hours of entertainment while also stimulating creativity and imagination
The Mirror and Wire Bead Wall Activity Toy will keep kids busy in your lobby area, school, daycare or waiting room. The mirror is a fun twist while helping with fine motor skills. Children will love being able to play with the mazes while making silly faces in the mirror!
Made in the USA by Gressco /The Children's Furniture Co. 
Item 20-MRW-001
Designed and manufactured for use in healthcare facilities where issues of infection control are most stringent.
Made with commercial-grade materials and should be included in the same cleaning protocols as furniture and other high-contact surfaces.
Frequent cleaning with most commercial disinfectant solutions will not damage or diminish any of our product finishes, but the use of ammonia on acrylic may cause cloudiness.
Hardware and assembly/mounting instructions are included
Delivery About 2 Weeks
This item is made to order and ships factory direct from Wisconsin.
Ground delivery About 2 Weeks
We will email you the tracking number when your order ships.
Kids love it.
I give it 4 out of 5 stars. Our kids love it but the mirror is already falling off.