Wavy Legs Bead and Mirror Activity Table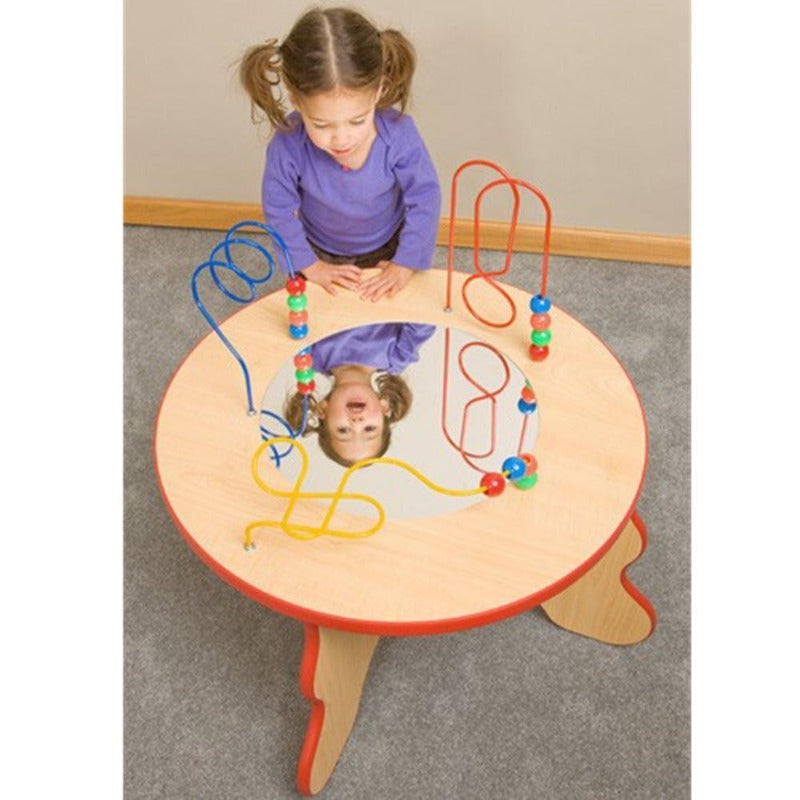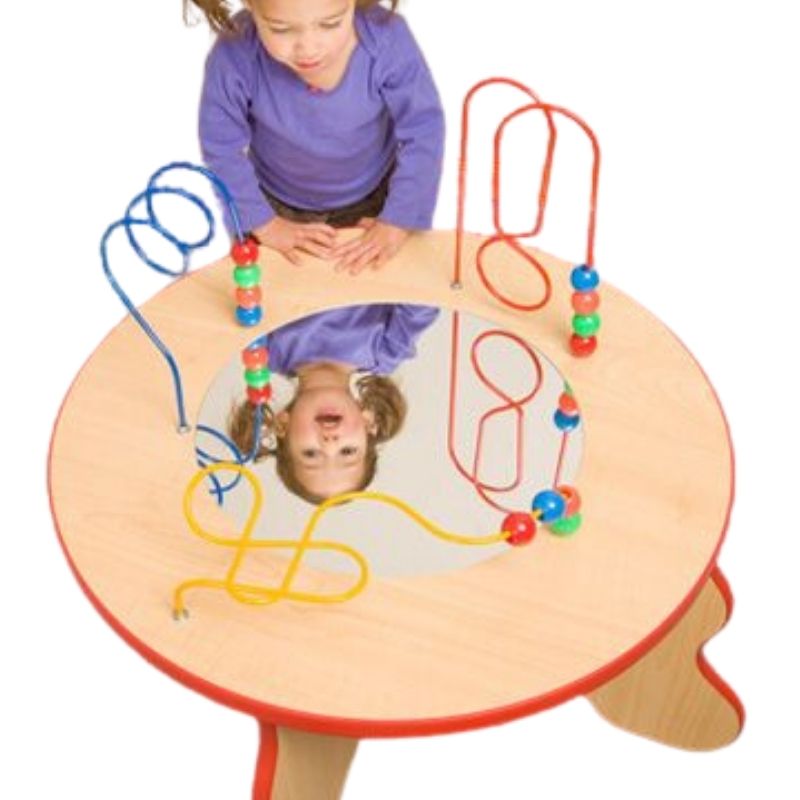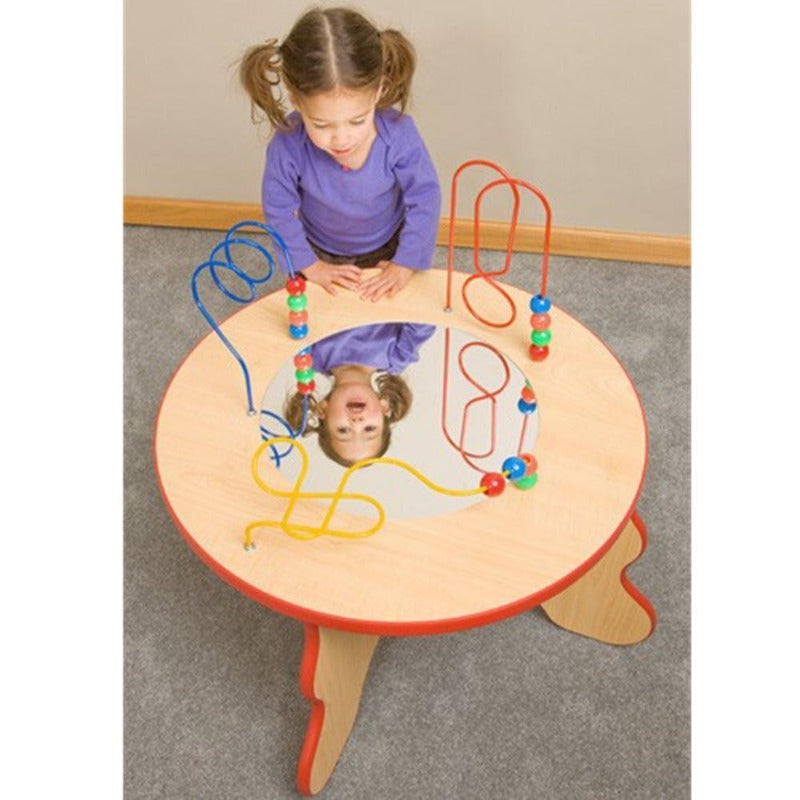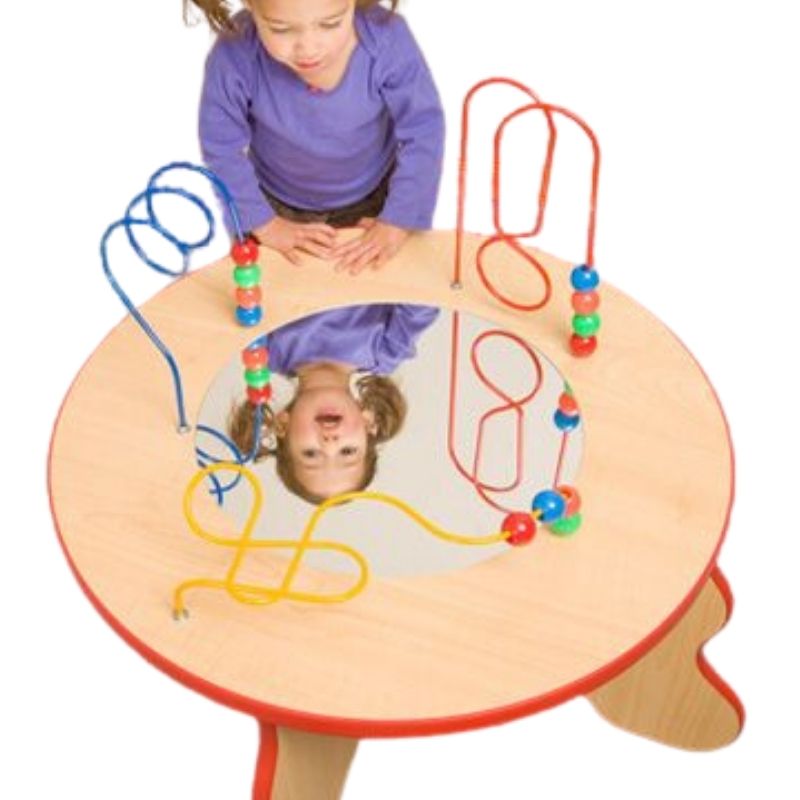 Wavy Legs Bead and Mirror Activity Table
Product Description
Description

Delivery About 2 Weeks
Description
The Wavy Legs Bead and Mirror Activity Table is a fun little table with tons of attitude. Children can watch themselves in the safety mirror as they play with a set of three bead mazes. Made with Maple melamine and red T-molding.
Size: 29"H x 35"D
The 1" thick top provides a sturdy space for multiple children. This activity table will make a welcome addition to pediatric offices where small children need to stay occupied.
Item 25-WBMT-001
Made in the U.S.A. by Playscapes/Gressco. 
Hardware and assembly/mounting instructions are included Playscapes products are warrantied against defects in material and workmanship for two years from the date of shipment.
Designed and manufactured for use in healthcare facilities where issues of infection control are most stringent.
Made with commercial-grade materials and should be included in the same cleaning protocols as furniture and other high-contact surfaces.
Frequent cleaning with most commercial disinfectant solutions will not damage or diminish any of our product finishes, but the use of ammonia on acrylic may cause cloudiness.
Delivery About 2 Weeks
This item is made to order and ships factory direct from Wisconsin.
Ground delivery About 2 Weeks
We will email you the tracking number when your order ships.