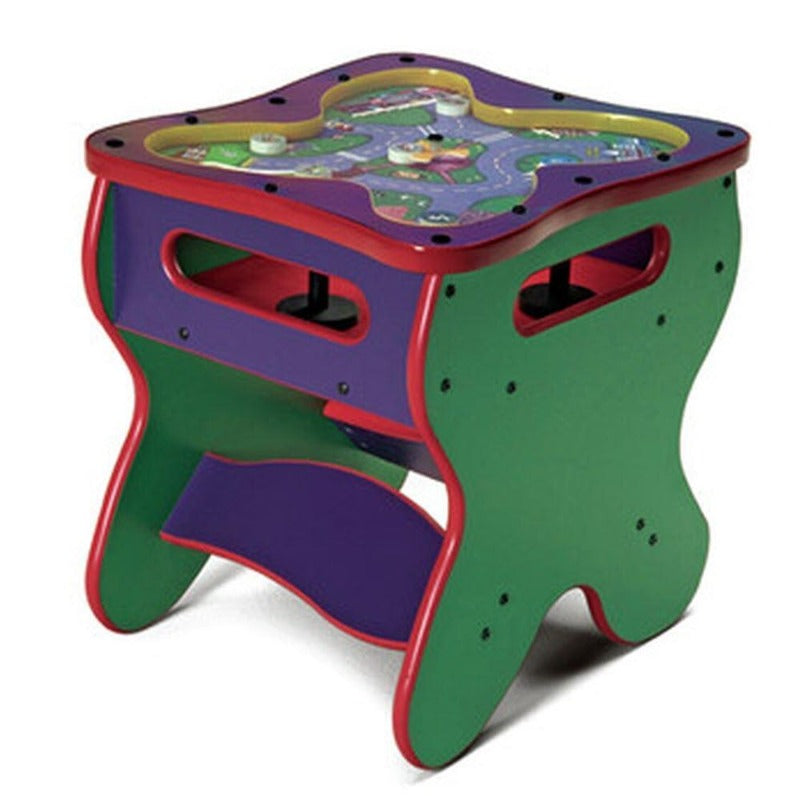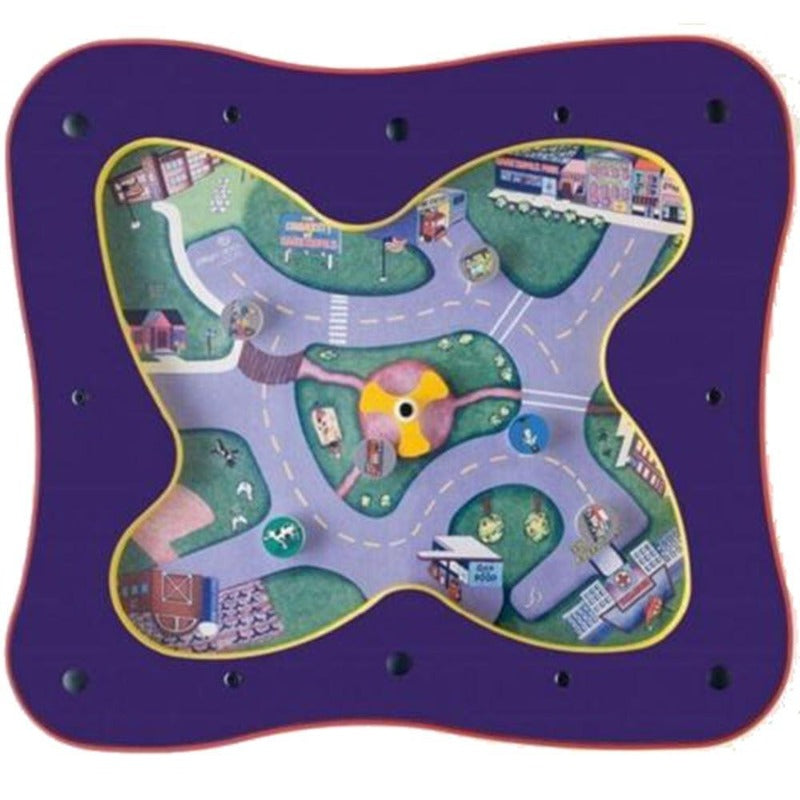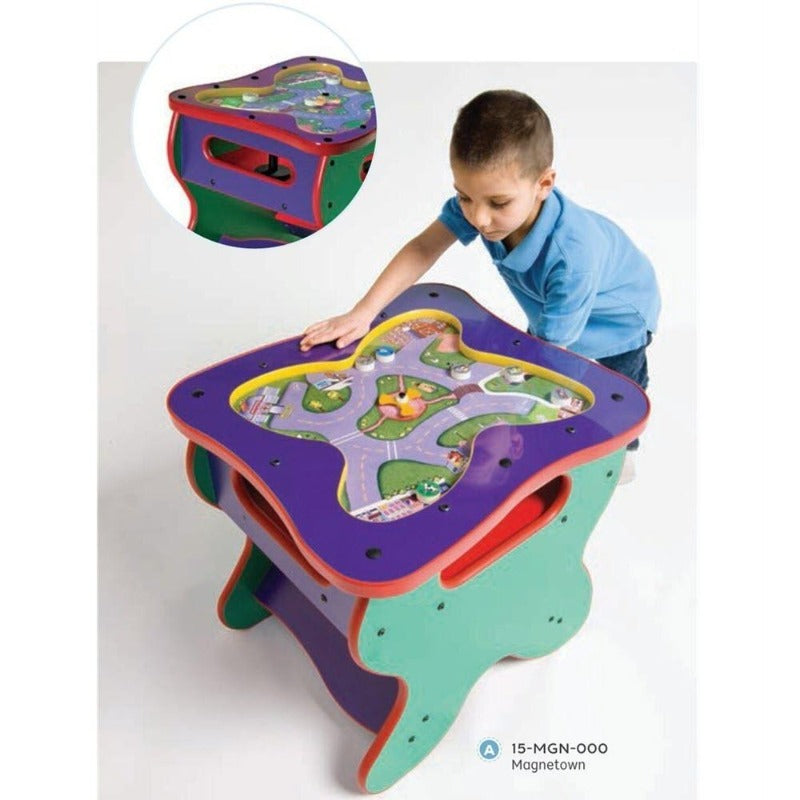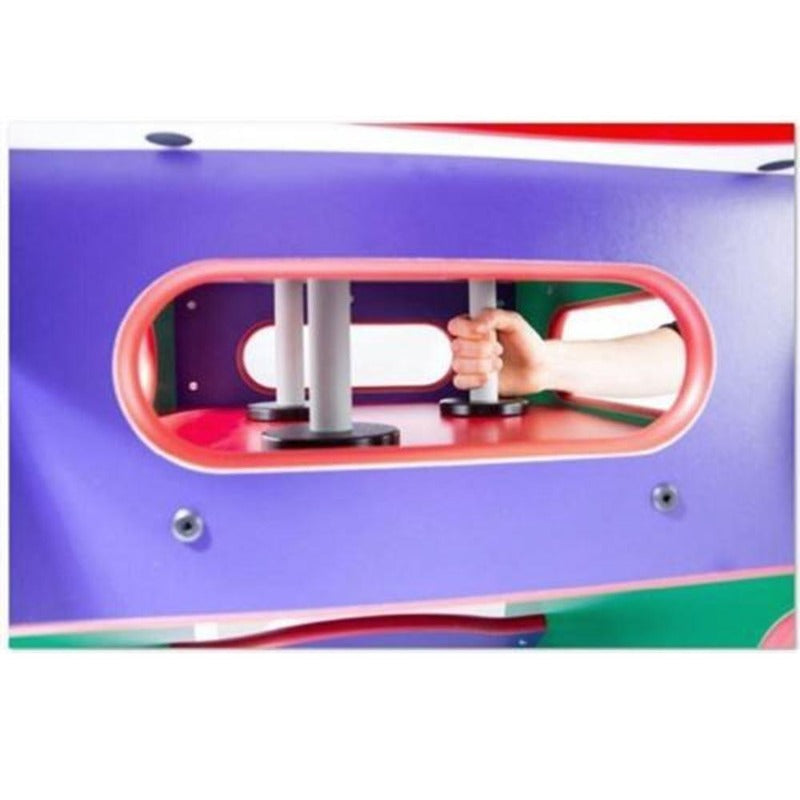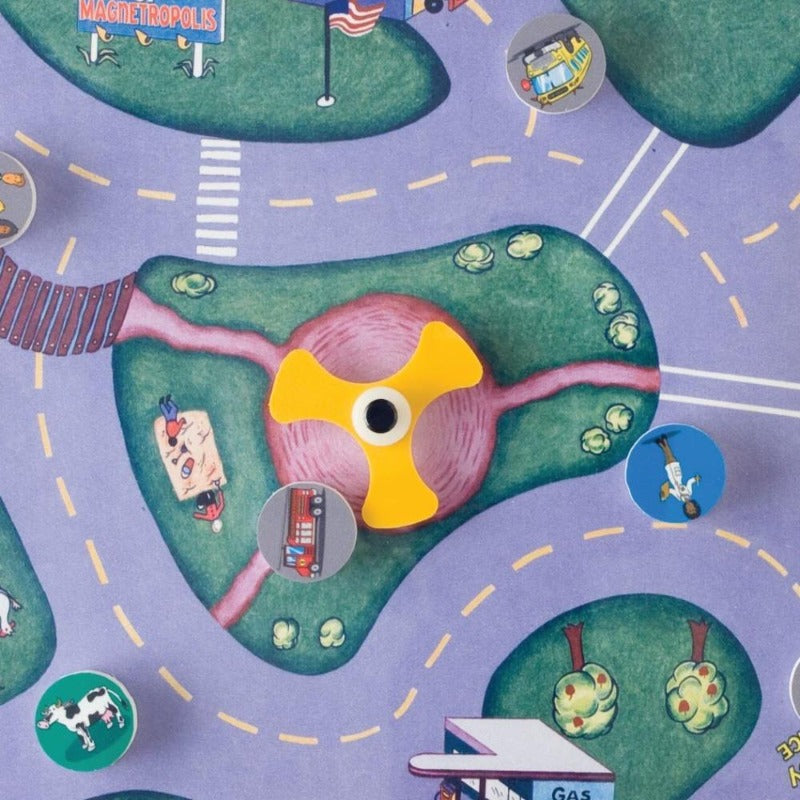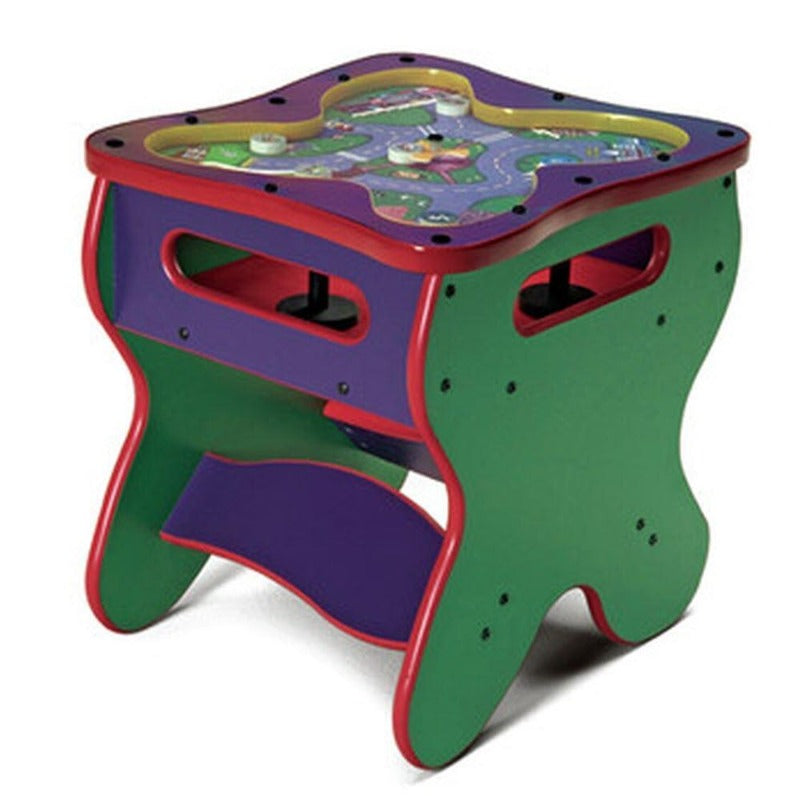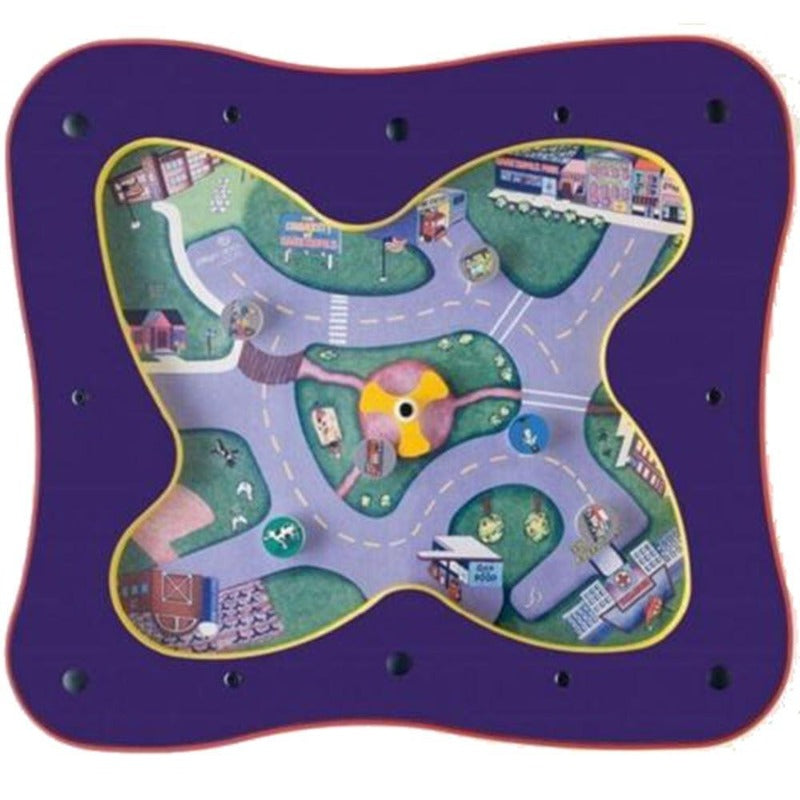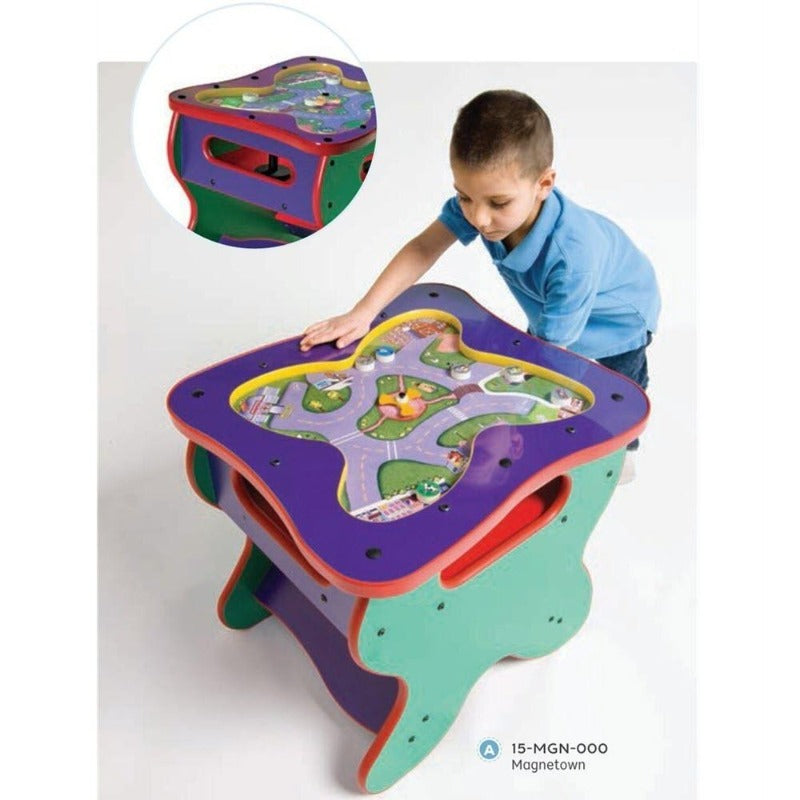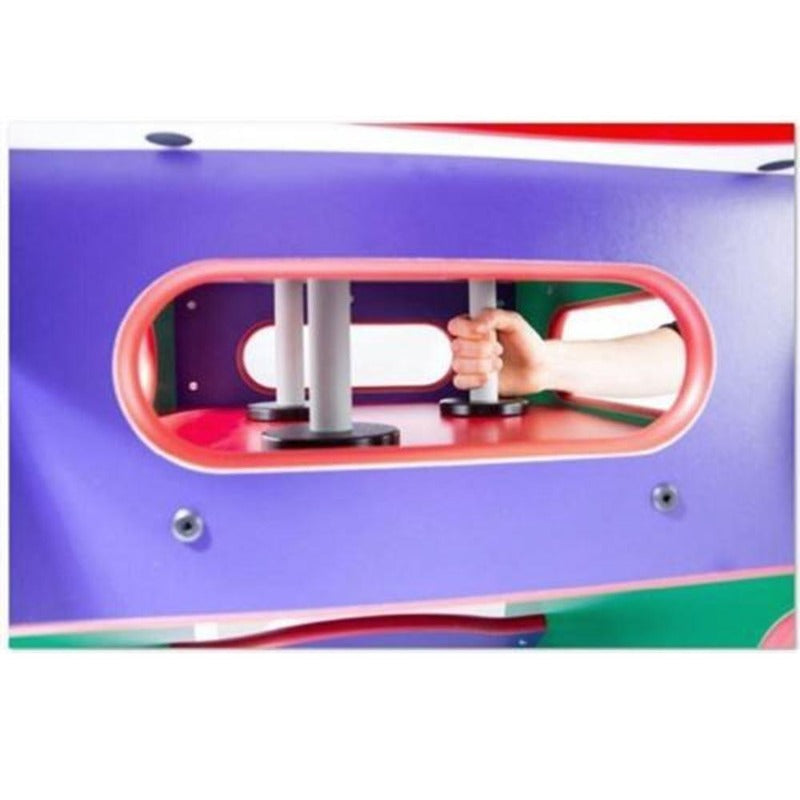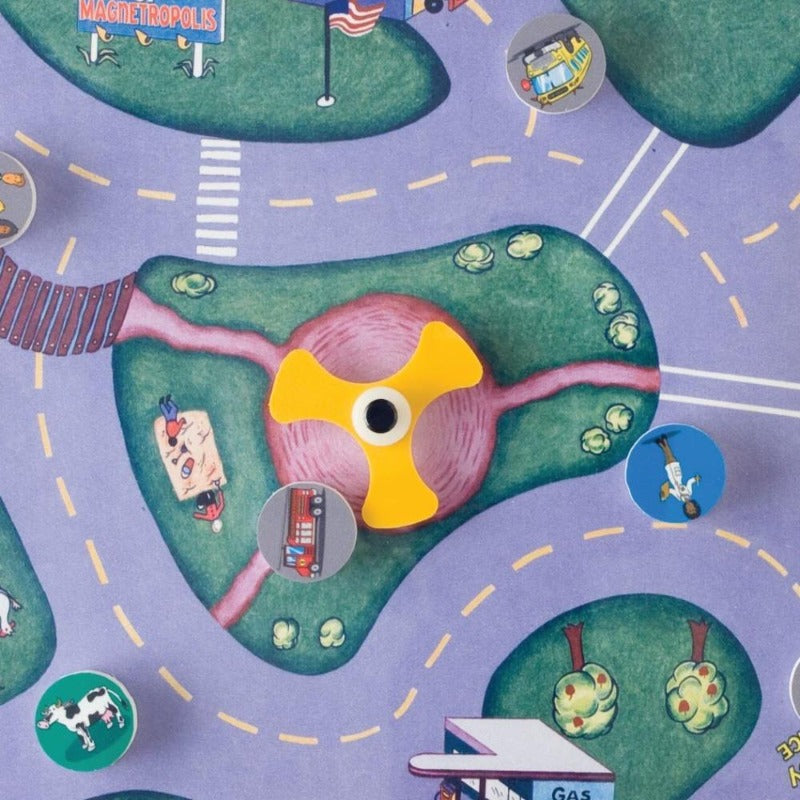 Magnetown Activity Table
Product Description
Description

Delivery About 2 Weeks
Description
Restless children won't be bored with the Magnetown Activity Play Table. They'll create stories and adventures aplenty in Magnetropolis. There are six magnetic characters they can move around town.
Size: 25"H x 24"W x 22"D, Weight: 48 lbs.
From school to hospital to fire station, let imaginations become energized. Kids will be able to create stories with new friends while they wait in your lobby or store. 
Minor Assembly Required
Item 15-MGN-000
Made in the U.S.A by Playscapes/Gressco.
Warrantied against defects in material and workmanship for two years from the date of shipment.
Hardware and assembly/mounting instructions are included Designed and manufactured for use in healthcare facilities where issues of infection control are most stringent.
Made with commercial-grade materials and should be included in the same cleaning protocols as furniture and other high-contact surfaces.
Delivery About 2 Weeks
This item is made to order and ships factory direct from Wisconsin.
Ground delivery About 2 Weeks
We will email you the tracking number when your order ships.
Waiting Room Table
Looks great! At this point we are waiting for our children to return. They will love it.