Flower Top Wire & Beads Activity Table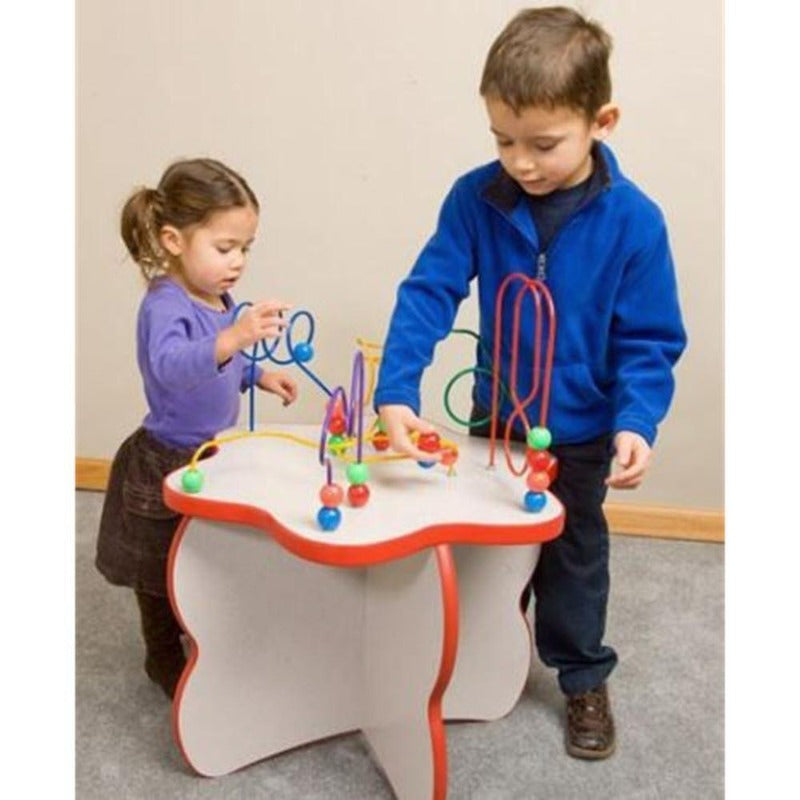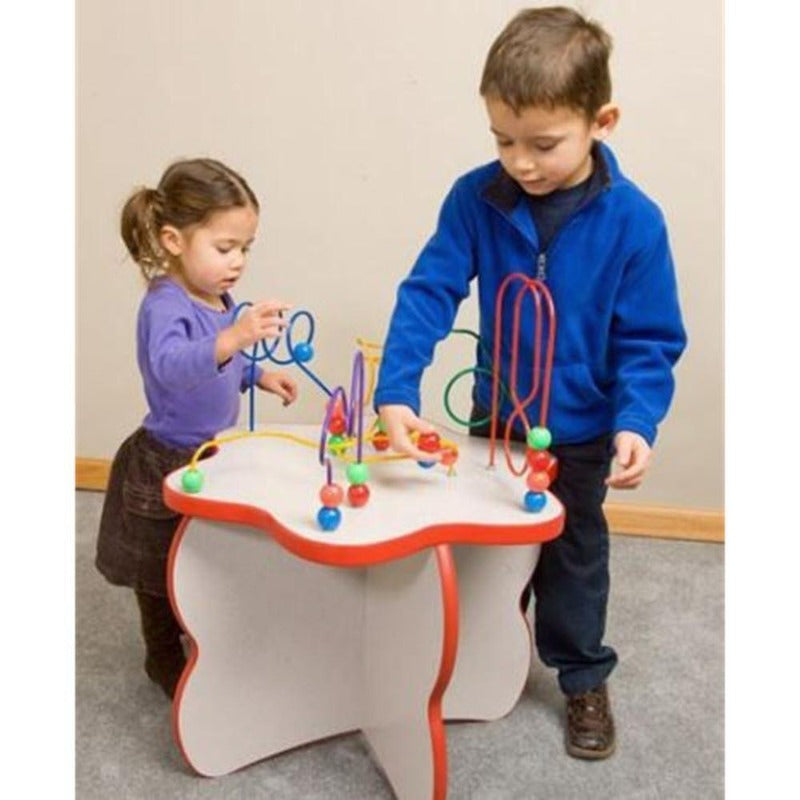 Flower Top Wire & Beads Activity Table
Product Description
Description

Delivery About 2 Weeks
Description
Watch their creativity bloom with the Flower Top Wire & Beads Activity Table - the perfect addition to any waiting room or playroom!
Looking for a unique and interactive way to keep your little ones entertained while they wait? The Flower Top Wire & Beads Activity Table features a variety of colorful beads that can be manipulated and moved through the wires, providing hours of hands-on fun.
Size: 30 1/2" H x 24" D, Weight: 35 lbs.
Perfect for waiting rooms or play areas, this activity table is sure to become a favorite toy among children in your waiting area. So why settle for ordinary toys when you can add some playful flair with this one-of-a-kind activity table?
The Flower Top Wire & Beads Activity Table is a fun and engaging waiting room toy that keeps children entertained for hours
With its colorful flower shape design, this activity table adds a playful touch to any space while promoting fine motor skills development
Made by Gressco Playscapes, the table is durable and easy to clean, making it perfect for high traffic areas like doctor's offices or playrooms
This activity table provides endless opportunities for imaginative play and learning as kids explore different shapes, colors, and patterns with the beads on the wire frame
The Flower Shaped Wire and Beads Activity Table design makes a wonderful addition to any doctors' offices, restaurants, or play area. The smaller sized table works great wherever space is limited.
Stimulate every child's imagination as they guide the beads along the wires. Made of high-quality wood and cleans easily with mild soap and warm water. The different mazes are multi-colored to keep children engaged and encourage cooperative play. 

Item 25-WBT-002
Made in the U.S.A by Gressco Playscapes Waiting Room Toys. 
Delivery About 2 Weeks
This item is made to order and ships factory direct from Wisconsin.
Ground delivery About 2 Weeks
We will email you the tracking number when your order ships.
We love the Activity Table
We love the activity table. It is sturdy and colorful!