Play From The Bottom Activity Sand Table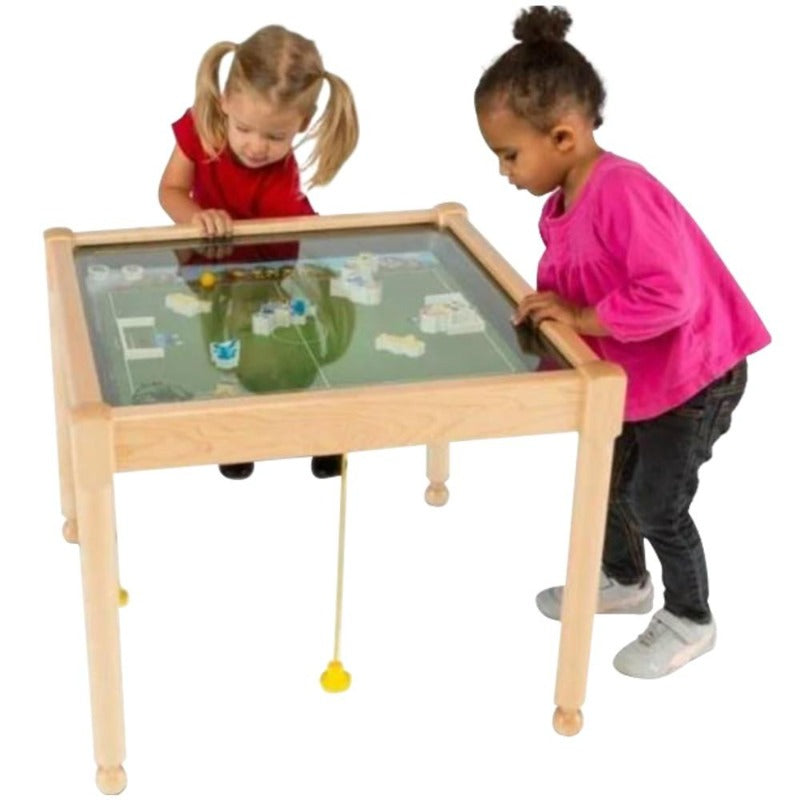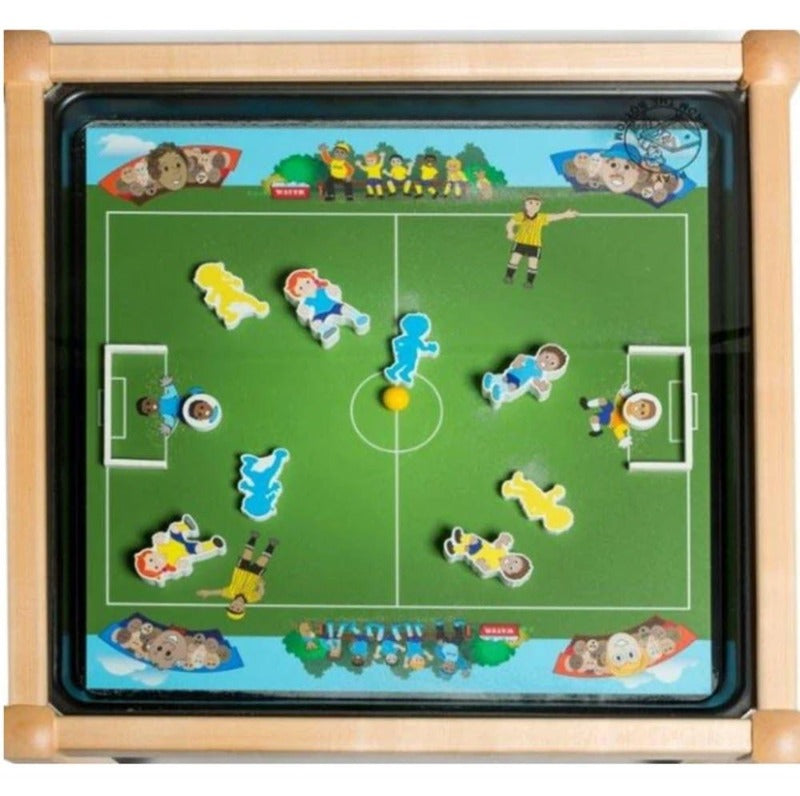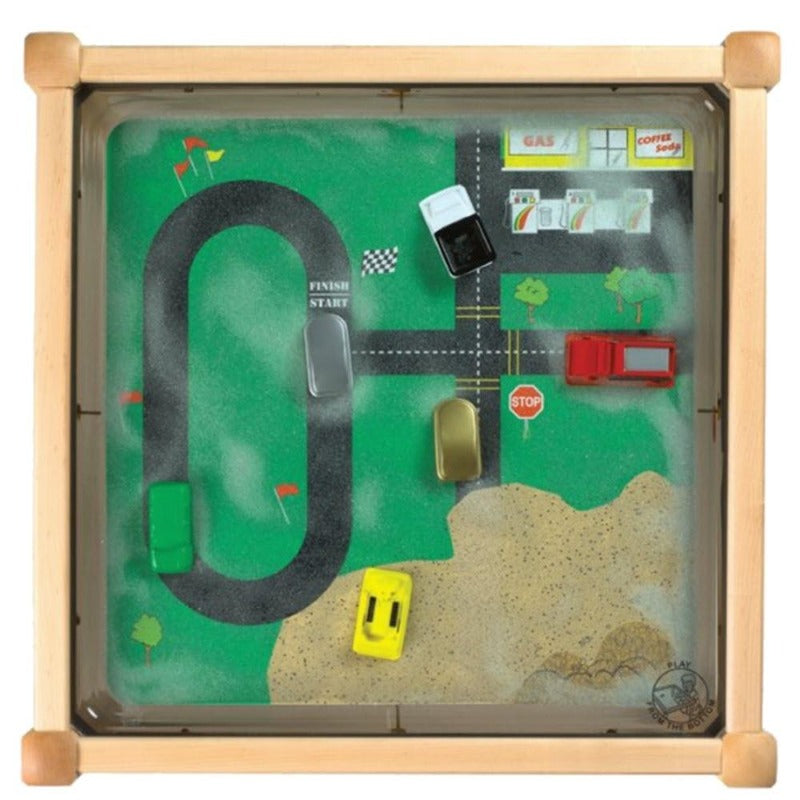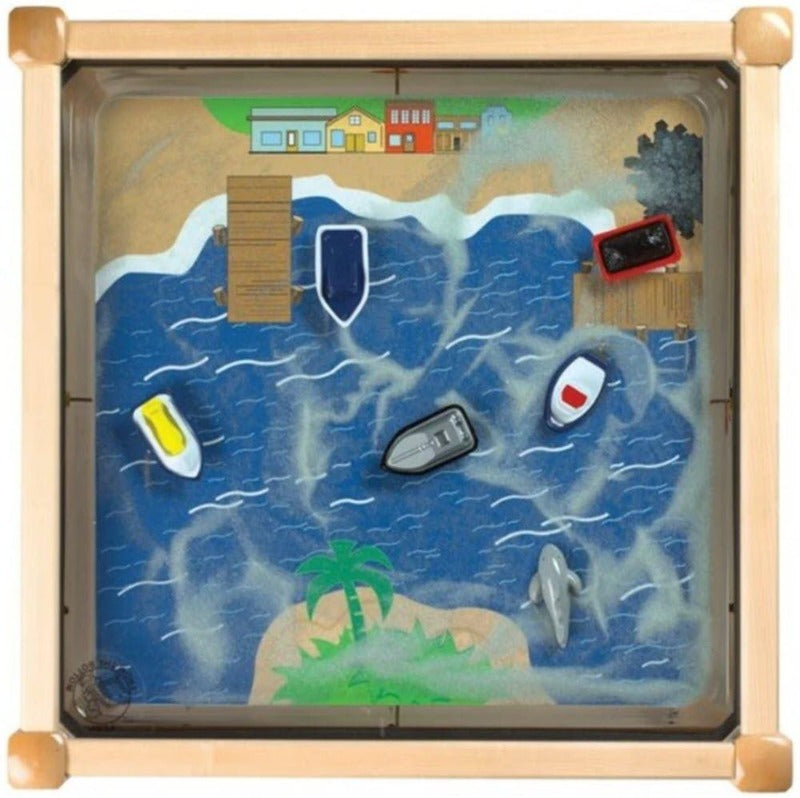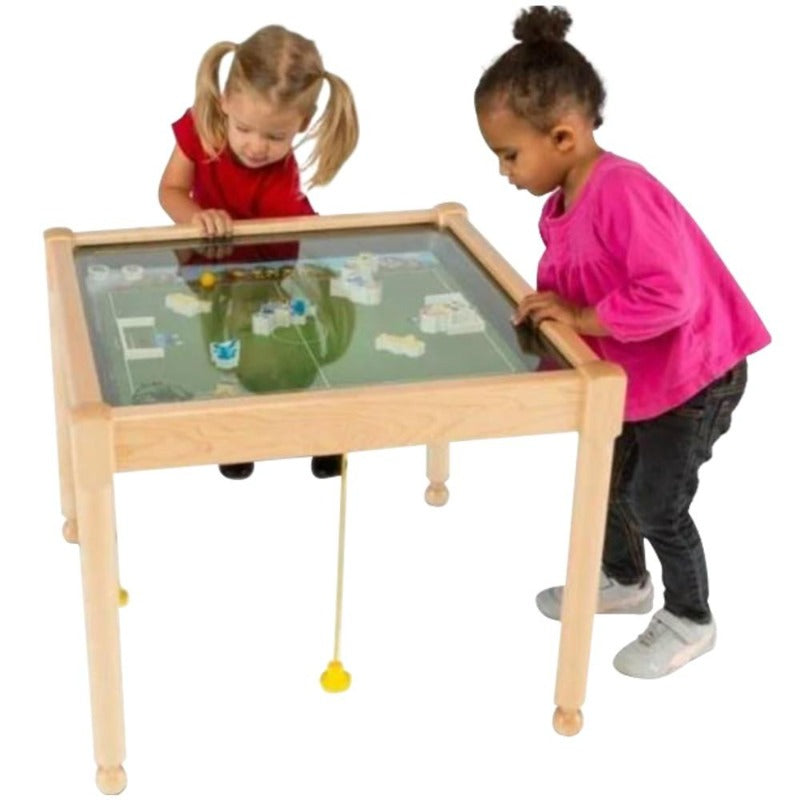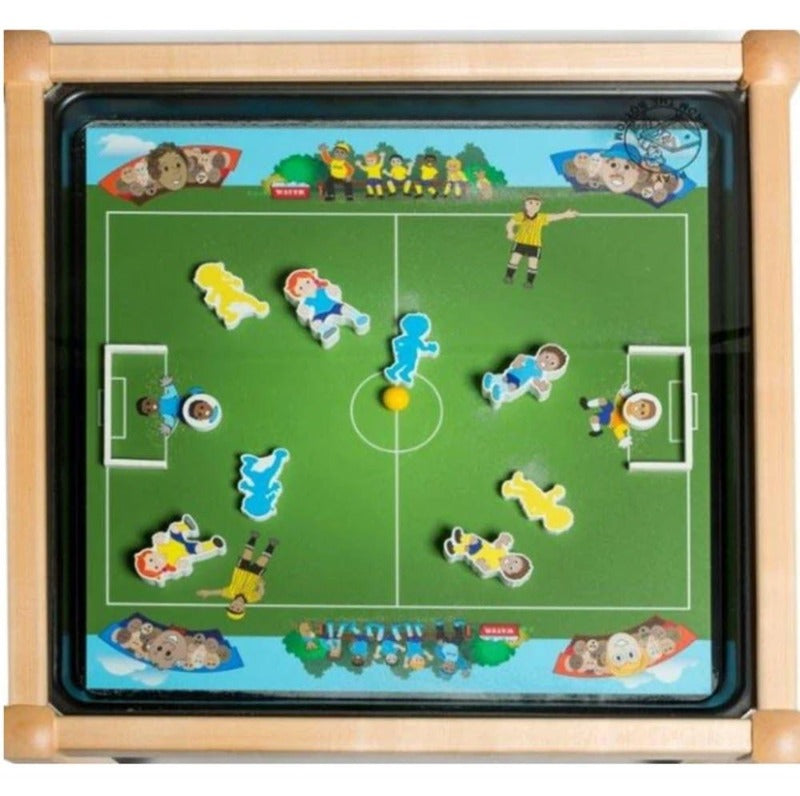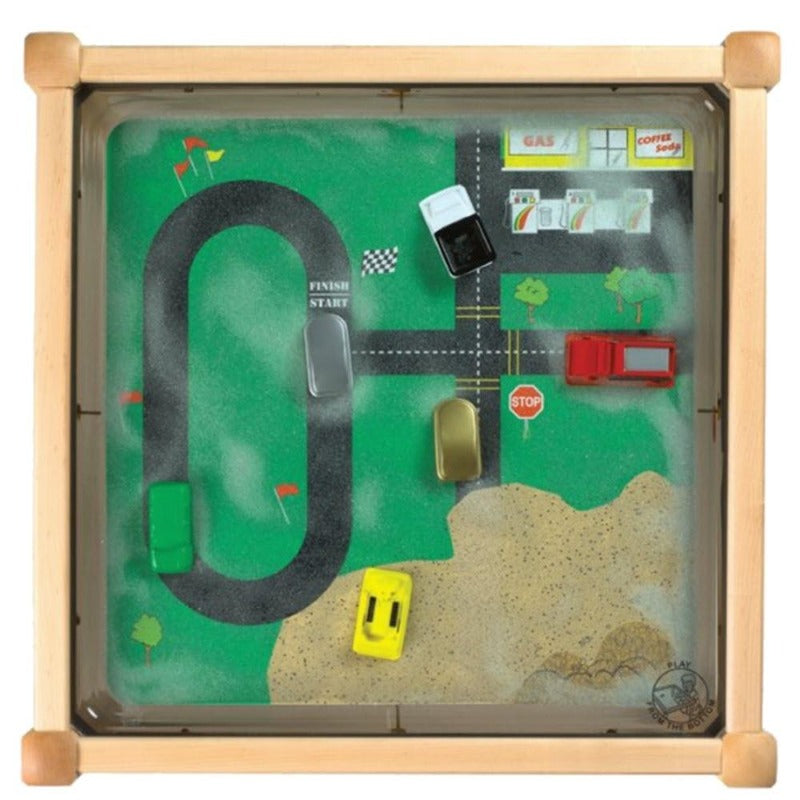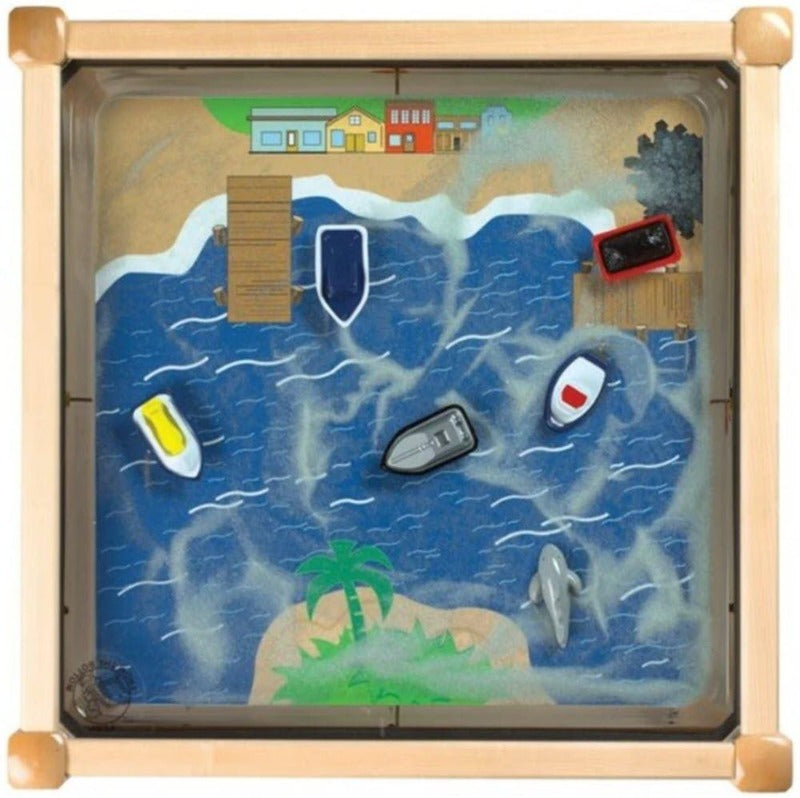 Play From The Bottom Activity Sand Table
Product Description
Description

Delivery About 2 Weeks
Description
The Play From The Bottom Activity Sand Table is the perfect fit for high traffic areas where children need to be kept waiting at doctor's offices, hospitals, recreation centers and therapy clinics. Busy kids are happy kids.
Size: 26 1/2" x 26 1/2" x 22" table height
Vehicles: Includes silver race car, gold race car, bulldozer, dump truck, SUV, and fire engine.
Ocean: 

Includes barge, tug boat, speedboat, sea-doo, yacht, and shark.

Soccer: Includes center circle, ball, referee and friends cheering you on it will feel like a real game of soccer!
Constructed of Solid Maple with shatter-proof safety glass. Nothing to put away and easy to clean. Several children can all play at the same time. See-through bottom encourages hand-eye coordination.

Includes 4 magnetic wands with vinyl-coated wire.
Activity Options: Vehicles, Ocean, Soccer
Frame Colors: Natural, Red, and Blue.
Made in the U.S.A by Gressco/Children's Furniture Company®
Hardware and assembly/mounting instructions are included
Designed and manufactured for use in healthcare facilities where issues of infection control are most stringent.

Frequent cleaning with most commercial disinfectant solutions will not damage or diminish any of our product finishes, but the use of ammonia on acrylic may cause cloudiness.
Delivery About 2 Weeks
This item is made to order and ships factory direct from Wisconsin.
Ground delivery About 2 Weeks
We will email you the tracking number when your order ships.