Sunny Day Nature's Colors Oval Rug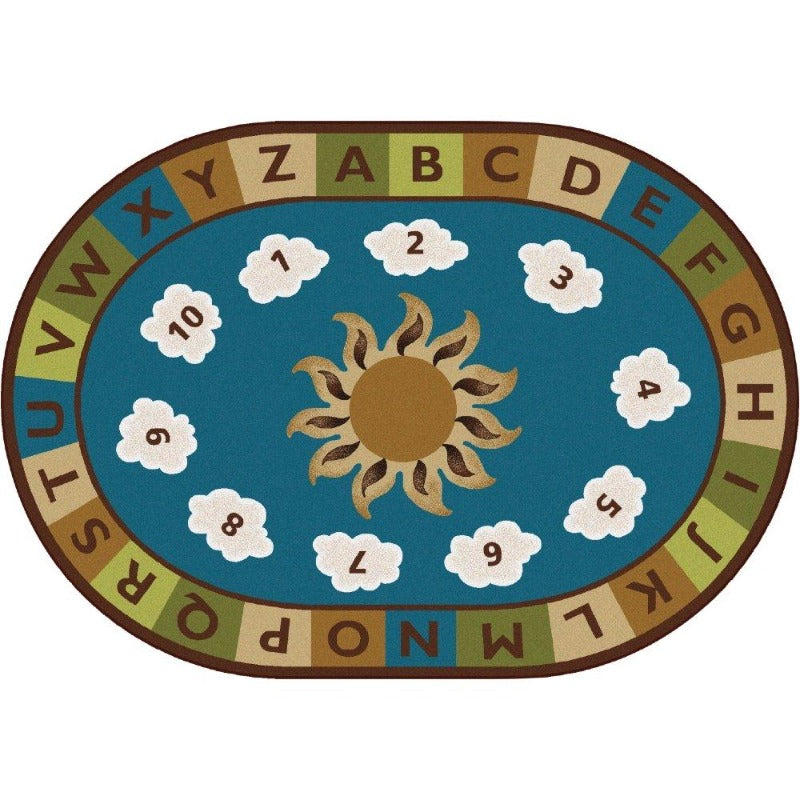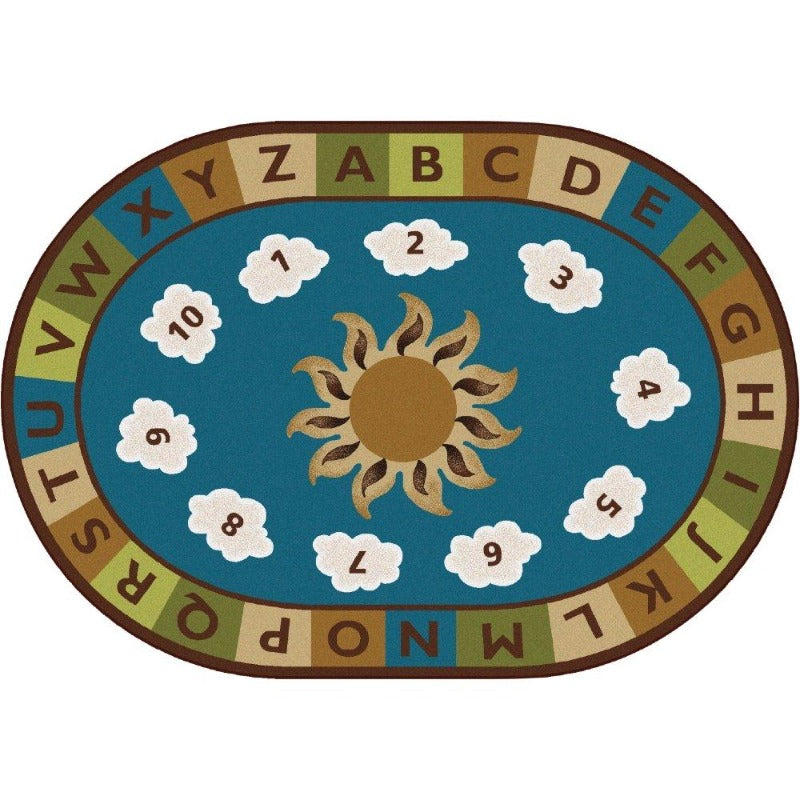 Sunny Day Nature's Colors Oval Rug
Product Description
Description

Delivery 3 - 7 Business Days
Description
Step into a world of natures hues, where play and learning never stop
The Sunny Day Nature's Colors Oval Rug is the perfect addition to your classroom décor and learning space. Designed with high traffic areas in mind, this rug is durable enough to withstand constant foot traffic without compromising its integrity.
Sizes: 4' x 6' Oval, 6' x 9' Oval, 8' x 12' Oval
The oval shape adds a unique touch of elegance that seamlessly blends into any room's aesthetic. Made with Carpet Stain Protection technology, you can rest easy knowing that spills are no match for this rug! Plus, it offers an immersive chance for kids to learn about nature's colors while they play or practice their ABCs on the comfortable soft surface. Add some color and fun to your living space today!
The Sunny Day Learn & Play Nature s Colors Oval Rug is perfect for high traffic areas, ensuring durability and longevity
Its oval shape adds a touch of elegance to any room, making it a great addition to your home decor
With Carpet Stain Protection technology, spills can be easily cleaned up without leaving any unsightly stains or marks
Featuring nature inspired colors and designs, this rug provides an educational element for children while also enhancing their playtime experience
The Sunny Day Learn & Play Nature s Colors Oval Rug is made for high traffic areas like schools, waiting areas and recreation rooms. The sun is surrounded by numbers 1 through10 in clouds and an upper case alphabet border. This carpet provides a calming circle time theme for all activities. 🌤️
Anti Static, Anti-Microbial and Carpet Stain Protection
Double-stitched serged edges
Made in the USA
Assists in allergen particle control
Meets NFPA 253, Class 1 Firecode
Green Label Plus Certified
Delivery 3 - 7 Business Days
This rug ships factory direct from Georgia.
Ground delivery is 3 - 7 Business Days
We will email you the tracking number when your order ships.