Fun with Phonics Semi Circle Rug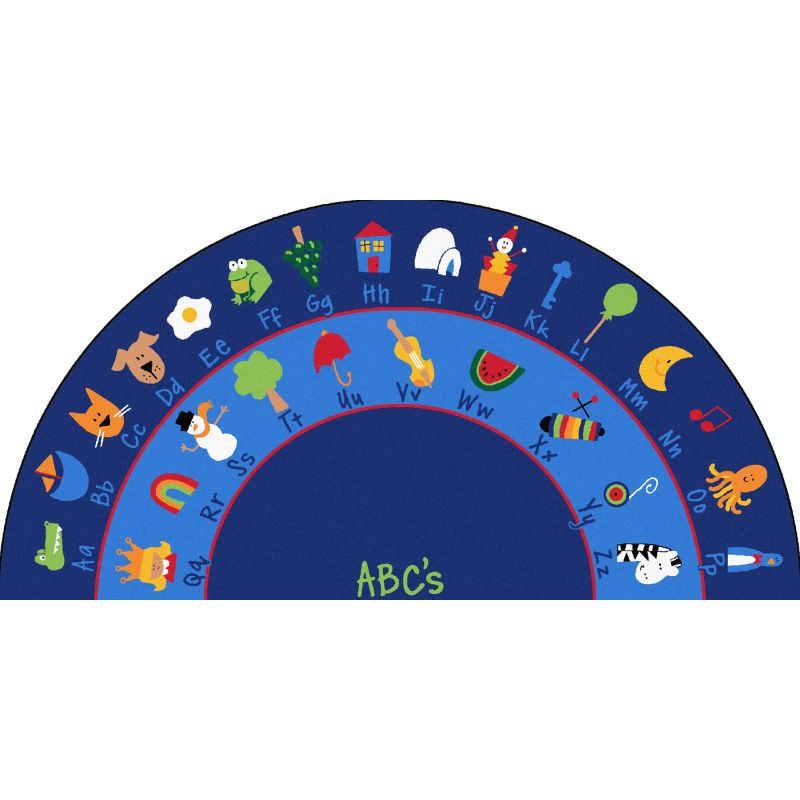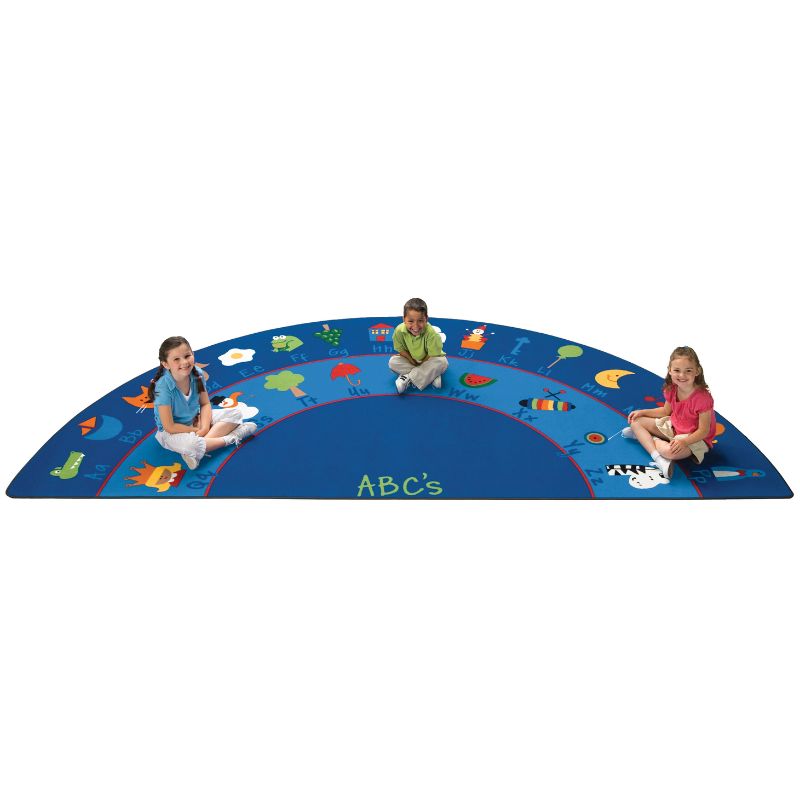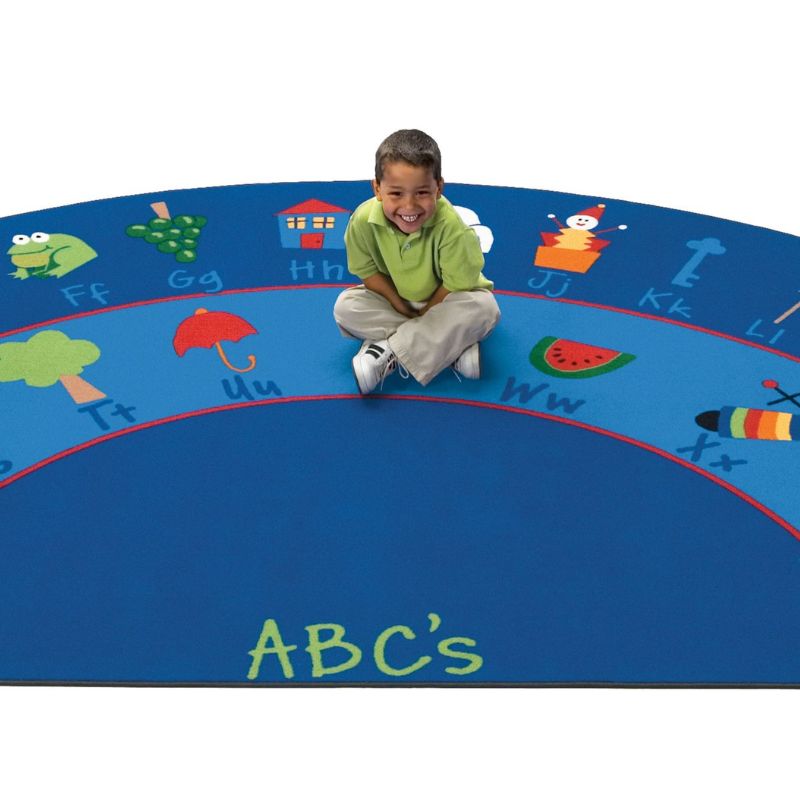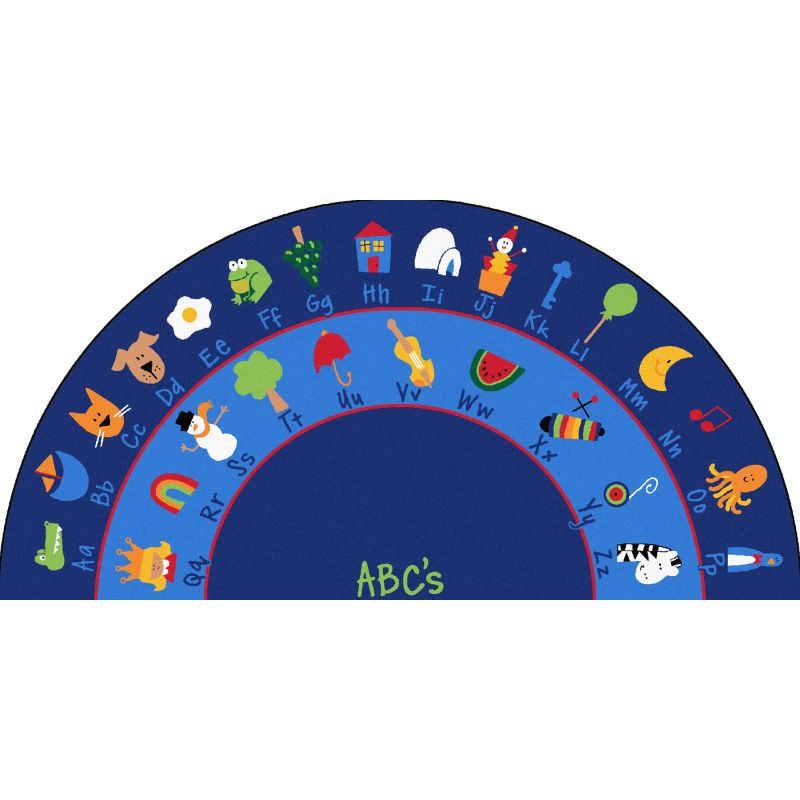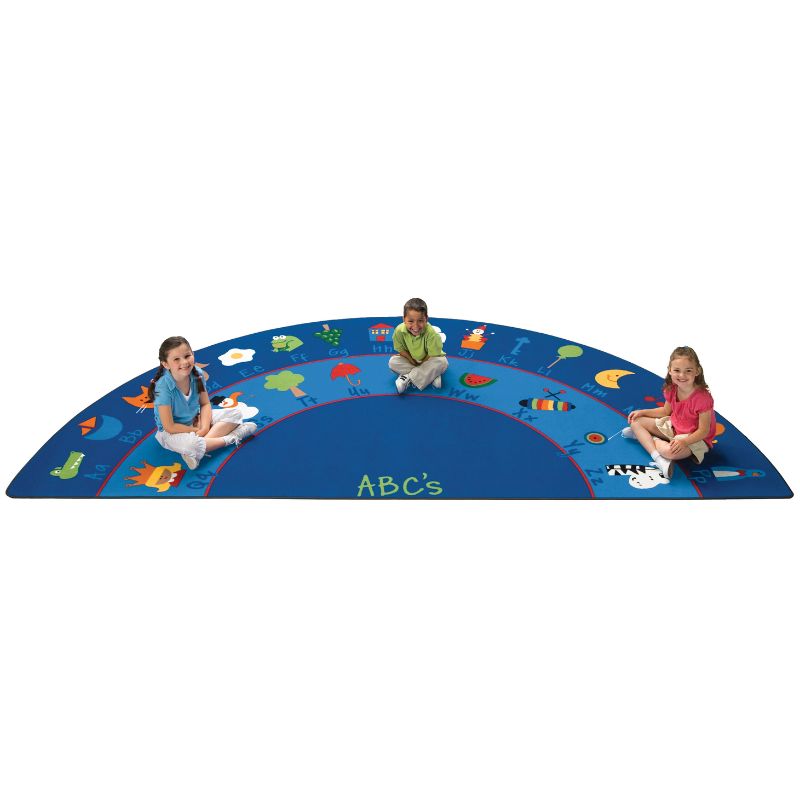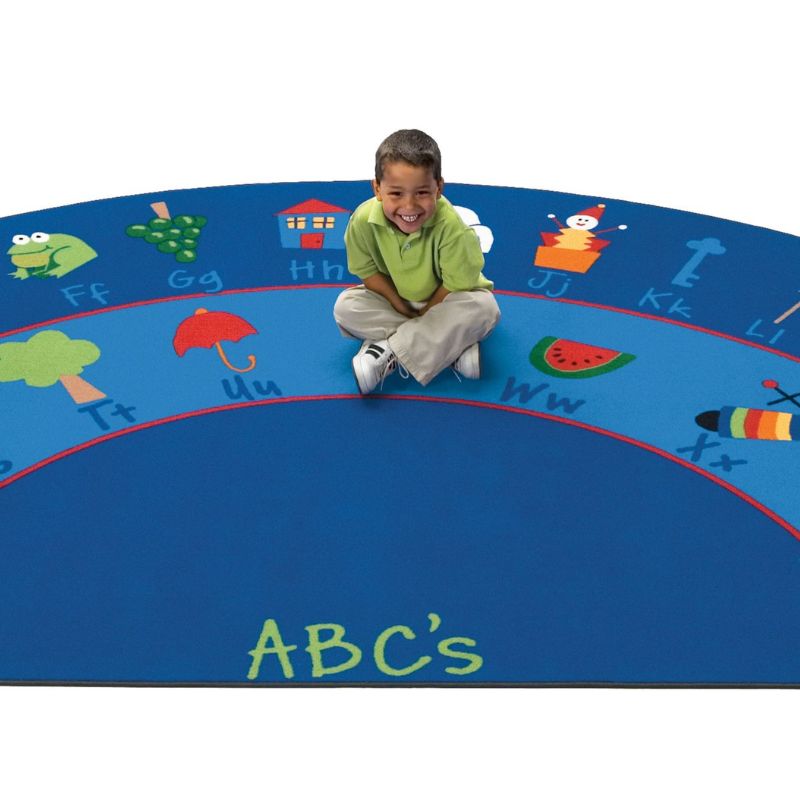 Fun with Phonics Semi Circle Rug
Product Description
Description

Delivery 3 - 7 Business Days
Description
Step up your alphabet game with Fun with Phonics Semi Circle Rug - the perfect tool to teach and learn in a fun-filled way!
Introduce your little ones to the world of letters with the Fun with Phonics Semi Circle Rug by Carpets for Kids. This alphabet-teaching rug is designed to make learning a fun-filled experience for children.
Sizes: 510 x 118 (seats approx 12 - 15) 
68 x 134 (seats approx 24 small children)
The semi-circle shape of this rug is perfect for compact spaces and can easily fit into any room décor. The vibrant colors used in this rug are sure to attract kids, while the clear letter markings help them learn phonetics effortlessly.
Made from high-quality materials, this teaching rug ensures durability and longevity even after rigorous use. Gift your child an engaging learning experience.
The Fun with Phonics Semi Circle Rug by Carpets for Kids is a perfect addition to any classroom or playroom, providing a fun and interactive way to teach the alphabet
Featuring vibrant colors and clear lettering, this Alphabet Teaching Rug makes learning engaging and exciting for young children
Made from durable materials that can withstand heavy use, this rug is easy to clean and maintain
Ensuring it will last for years of educational fun
With its semicircle shape, this rug fits perfectly in smaller spaces while still providing ample room for multiple children to learn together
Making it an ideal choice for any early childhood education setting
The Fun with Phonics Semi Circle Rug teaches the alphabet while providing children plenty of wiggle room. The cute related phonic images will make this a fantastic seating place for children of all ages to learn. Kids will love the wonderful colors and you ll love the high quality of this rug.
Anti-Microbial, Stain and Anti Static Protection
Green Label Plus Certified

Double-stitched serged edges
Made in the USA

Assists in allergen particle control
Meets NFPA 253, Class 1 Firecode
Carpets for Kids
Delivery 3 - 7 Business Days
This rug ships factory direct from Georgia.
Ground delivery is 3 - 7 Business Days
We will email you the tracking number when your order ships.
Depew Classroom Rugs
The serve provided by SensoryEdge was second to none. From the moment we ordered the rugs until they were delivered was handled with the utmost of professionalism. The first rug was delivered quicker then I could imagine and the second, although later, was also more timely then most of the items were ordered from other vendors. I was keep up-to-date as on the status of the second rug and it was delivered exactly as they told me. I would purchase from them again in a heartbeat. Thanks for all your help.