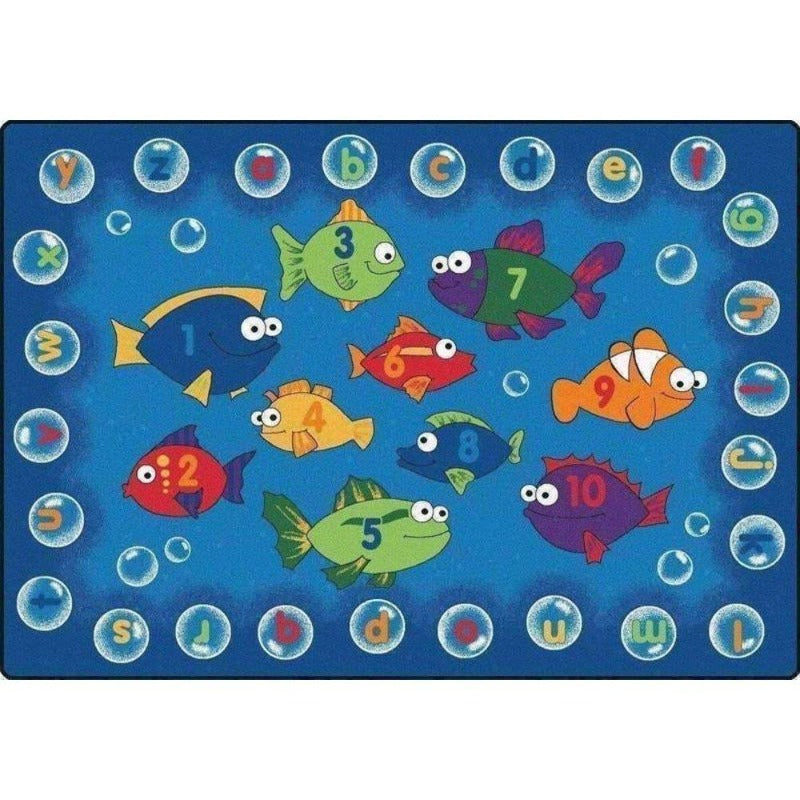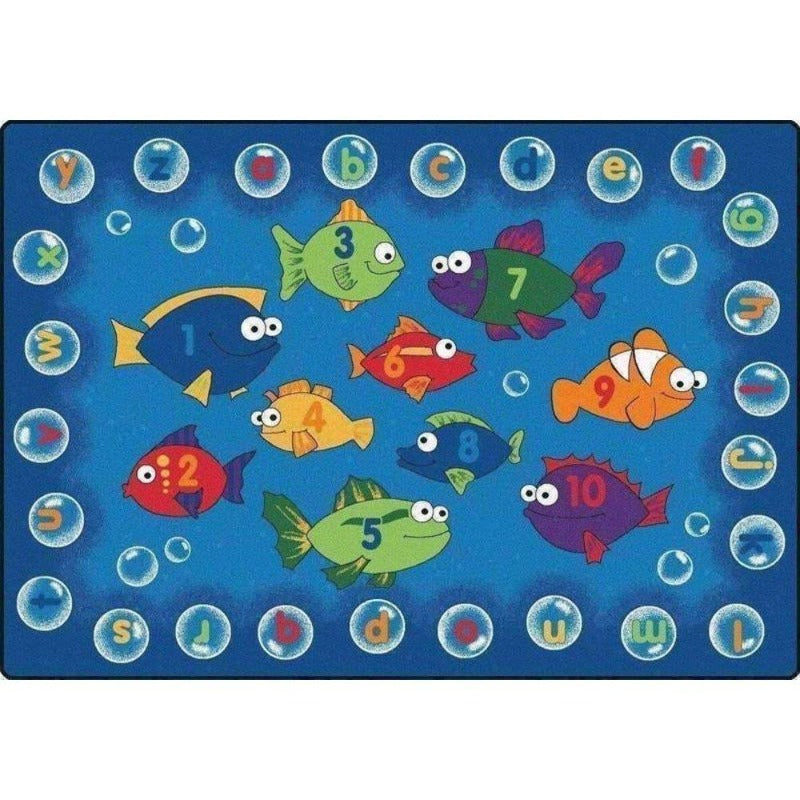 Fishing for Literacy Rug
Product Description
Description

Delivery 3 - 7 Business Days
Description
Cast a spell of the ABC s and Numbers with the Fishing for Literacy Rug, designed to elevate your classrooms learning environment
The Fishing for Literacy Rug is an excellent addition to any classroom design. Not only does it elevate the atmosphere, but also reinforces key concepts in literacy and counting.
Sizes: 6' x 9' and 8' x 12'
The rug s unique design showcases a vibrant array of fish swimming amidst seaweed and coral, which creates a captivating visual for young minds to ponder upon. Kids can practice their counting skills by identifying different species or sharpen their reading abilities by learning new words associated with fishing terminology. 
Anti-Microbial and Anti Static Protection
Double-stitched serged edges

Meets NFPA 253, Class 1 Firecode
Carpet stain protection
Assists in allergen particle control
Green Label Plus Certified
This versatile rug promotes an interactive learning environment that inspires children to build connections between abstract concepts and real-world applications - all while providing comfort during story time or study sessions!
Elevate your classroom design with the Fishing for Literacy Rug, which features a colorful and engaging design that encourages literacy and counting skills
The Fishing for Literacy Rug is an ideal addition to any classroom looking to promote early learning and development through interactive play experiences
Designed to inspire young learners, the Fishing for Literacy Rug provides a comfortable space where children can engage in imaginative play while developing important reading and math skills
The Fishing for Literacy Rug is great for classrooms, aquariums, health centers and other places kids get together to sit. This high-quality educational rug is great for places without a lot of space but that needs a pop of color.
Delivery 3 - 7 Business Days
This rug ships factory direct from Georgia.
Ground delivery is 3 - 7 Business Days
We will email you the tracking number when your order ships.