Alphabet Stones Seating Rug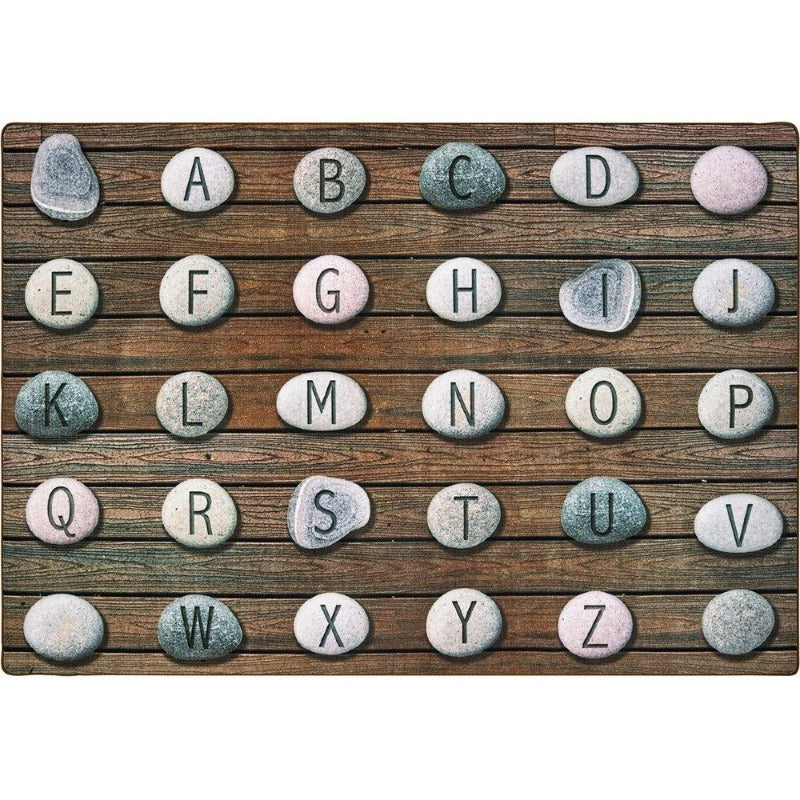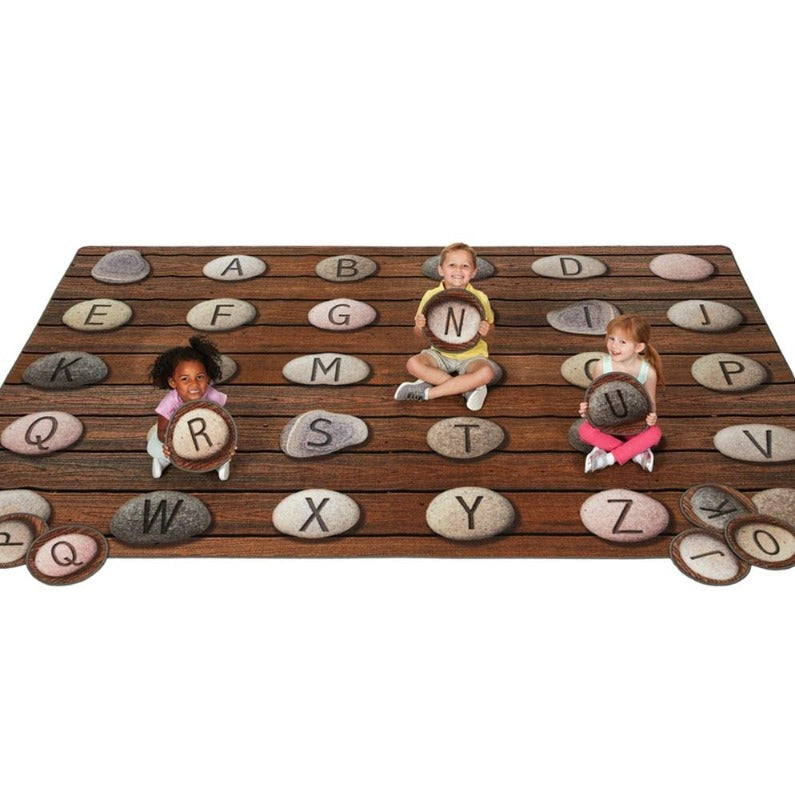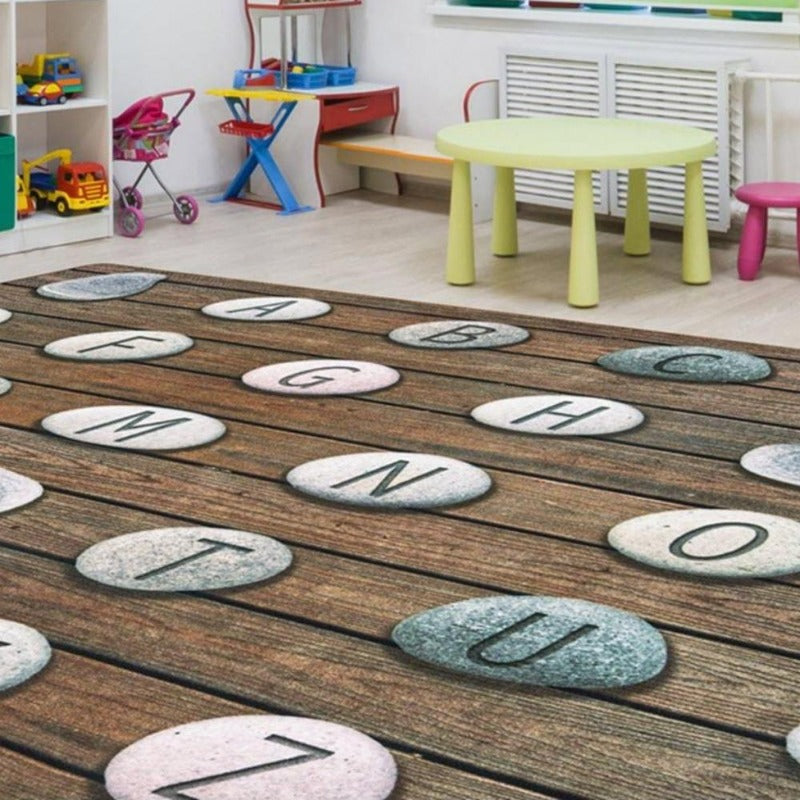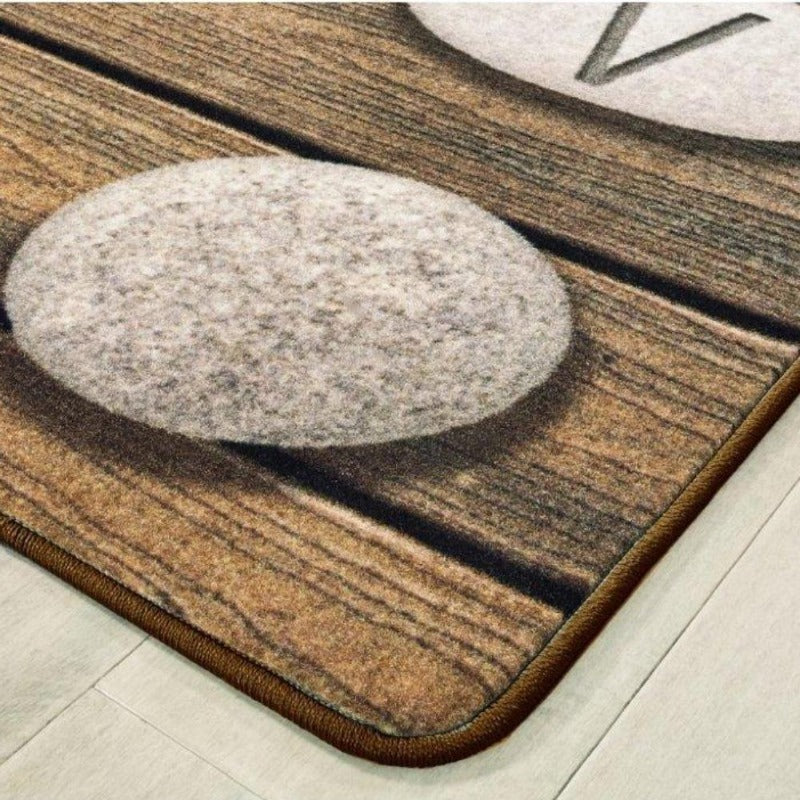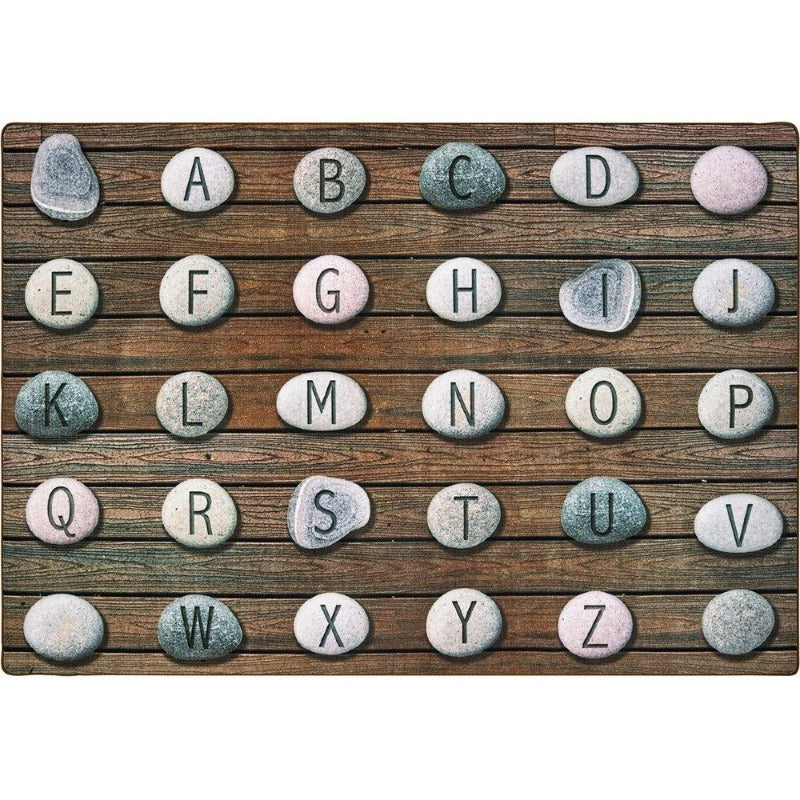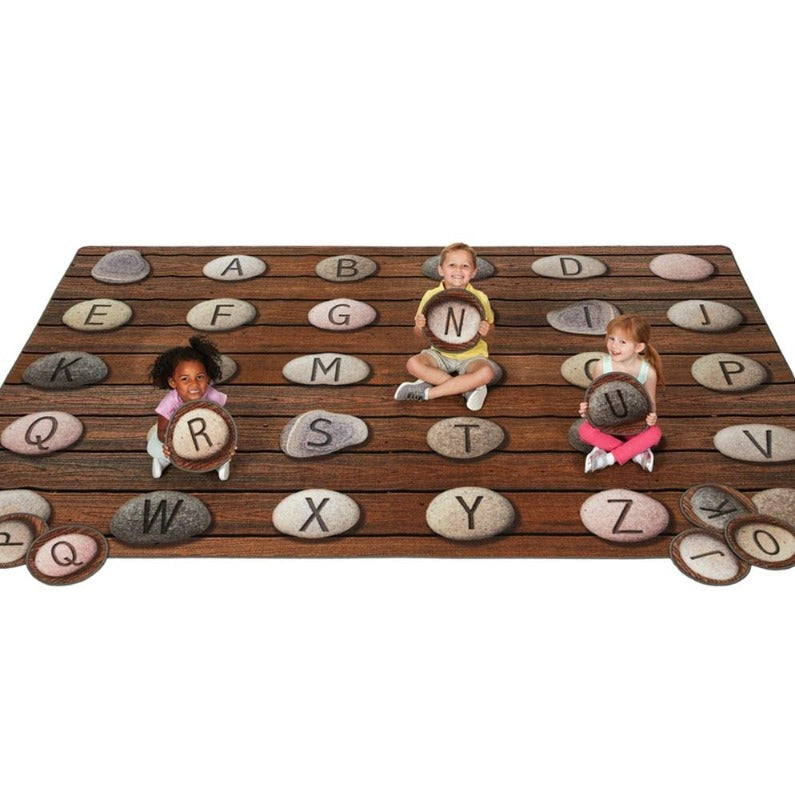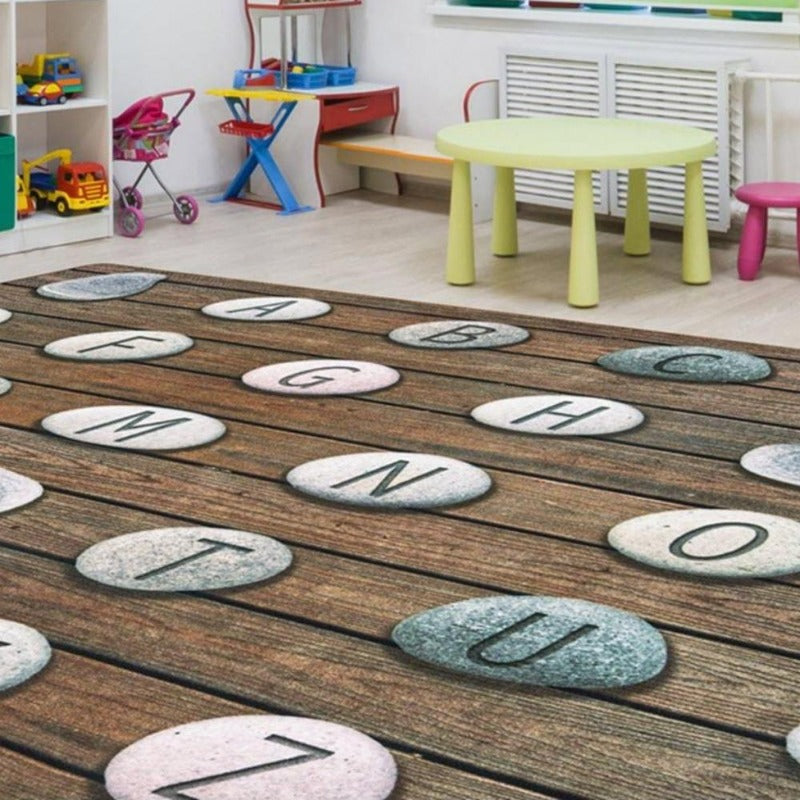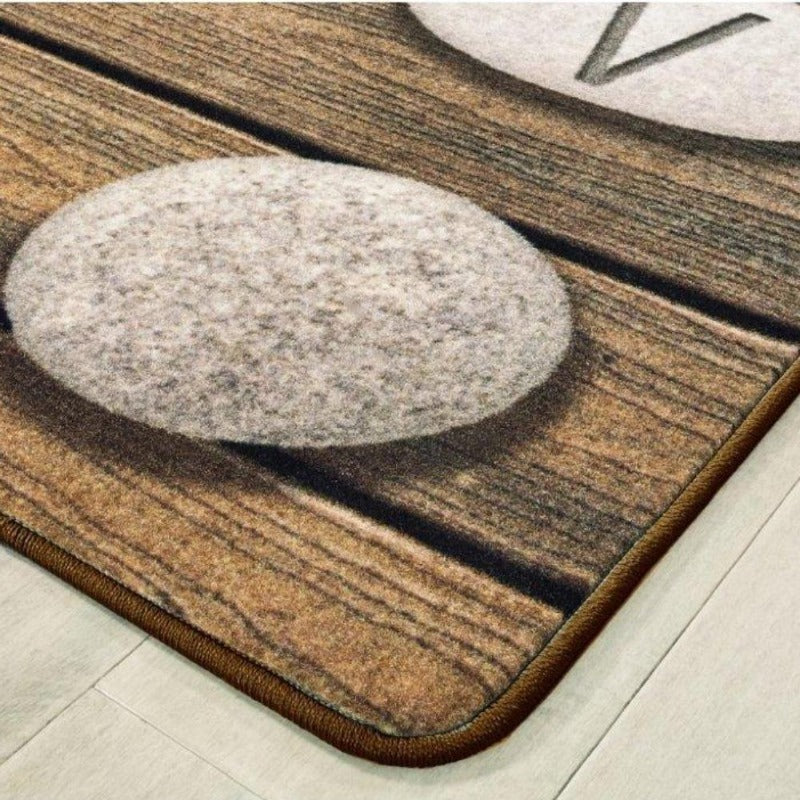 Alphabet Stones Seating Rug
Product Description
Description

Delivery 3 - 7 Business Days
Description
The Alphabet Stones Seating Rug is unlike any classroom rug you ve seen before. This super quality carpet uses nature 🌑 to get children out of their seats and really enjoy floor time.
Sizes: 6' x 9' and 8' x 12'  
The clear layout of letters in alphabetical order can help children understand the organization of the alphabet, which is an important foundational skill for reading and writing.
Alphabet Stones Sitting Kits sold Separately
Group Activities: Alphabet rugs are large and provide a communal space for group activities. Teachers can gather children around the rug for storytelling, singing songs, or group discussions related to letters, words, and phonics.


Attractive: The playful design of the alphabet rug can capture children's attention and create an inviting learning environment. It can serve as a focal point in the classroom that encourages curiosity and exploration.

Versatile Teaching Tool: Can be used for various teaching activities, such as spelling, word recognition, and even simple math concepts. Teachers can adapt their lessons to suit different age groups and learning objectives.

Safety and Comfort: Designed to be soft and cushioned, providing a comfortable and safe surface for children to sit, kneel, or play on. This can help prevent injuries and make the learning environment more child-friendly.
Not only is this a seating and ABC rug, but teachers 👧 👨 can create games using letters and nature. For example, using a set of flashcards, kids pick a random card that has the letter C on it.
She would then stand on the C and have to tell classmates what ocean creature has a name that starts with a C like a crab. The possibilities are endless.
You know you re going to love this peaceful and educational rug that is made to last for years.
Anti Static Protection
Meets NFPA 253, Class 1 Firecode

Double-stitched serged edges
Carpet stain protection*
Assists in allergen particle control
Meets the CRI s Green Label Plus certification
*Features True Stain Blocker Technology - Makes clean up a cinch using only hot water extraction with no harsh chemicals necessary. Tested to ensure carpets provide safe area for children to learn and play while supporting your efforts to provide a clean and healthy environment.
Made by Carpets for Kids
Part of the Pixel Perfect Collection. The Pixel Perfect Collection uses innovative technology to print photo-real images onto carpets. 
Your rug will have more depth of color, crisp realistic images and detail. Creating a whole new look and feel for your room.
It was everything I hoped for!
Lorraine M., SensoryEdge customer
Delivery 3 - 7 Business Days
This rug ships factory direct from Georgia.
Ground delivery is 3 - 7 Business Days
We will email you the tracking number when your order ships.
Great carpet
Love the carpet, fast shipping too!
It was everything I hoped for!
I was looking for a more neutral rug to go with my classroom decor that also had some type of "learning" associated with it. Love the alpha-stones which we will use a LOT! It is the perfect size, color, etc. I love that it is treated for static, too!!
Great calming rug
I was wanting a rug that didn't have bright colors and was more natural looking for my classroom. This rug is perfect. The rug looks just like the picture and I am very pleased with my purchase.