Wondergear Activity Wall Toy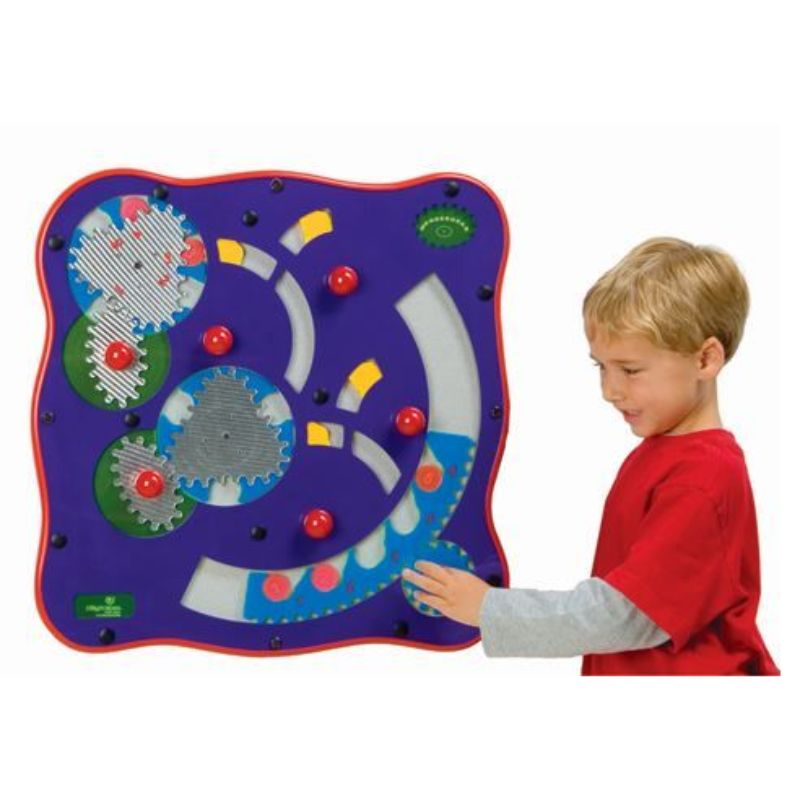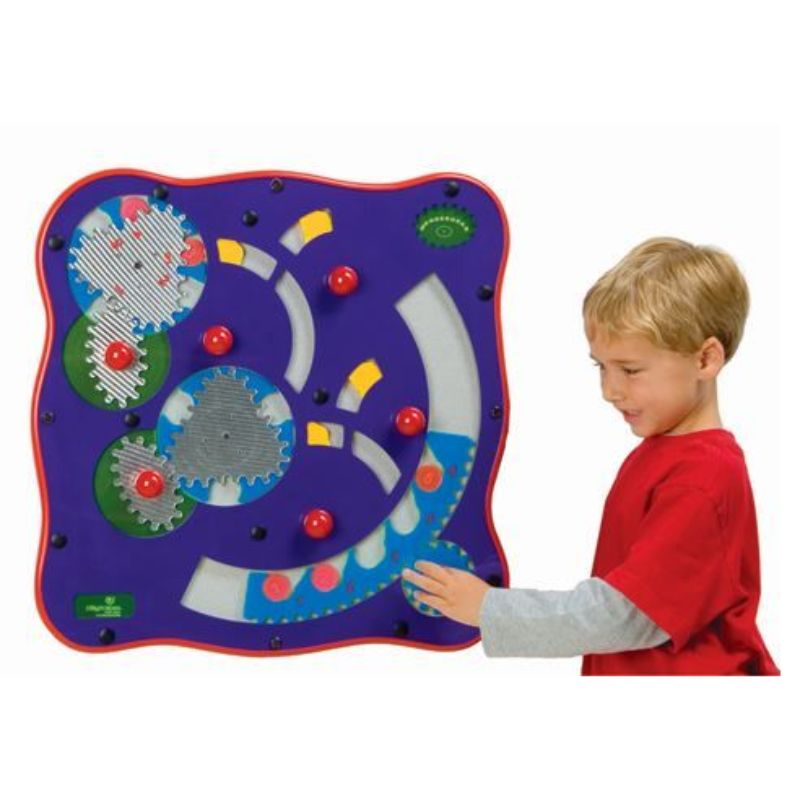 Wondergear Activity Wall Toy
Product Description
Description

Delivery About 2 Weeks
Description
Created for older children, the Wondergear Activity Wall Toy has gears that mesh, discs slide and fall, magnets that attract as kids engineer a multitude of movements while learning the interplay of parts and mechanisms.
Size: 22"H x 22"W x 3"D
Gears move to show the cycle of movement and how powerful a turn really can be from a child's hand. Gear toys help children develop cognitive skills such as problem-solving, spatial reasoning, and critical thinking. As they manipulate the gears to make them fit and turn, children learn about cause and effect relationships and how different pieces work together.

Great for hand-eye coordination and fine motor skill improvement. If you're looking for a high quality waiting area toy that is educational, fun and that lasts, this is the one. 
Older children will enjoy the mesh of the gears while the discs slide and fall. Complete with magnets to attract our future budding engineers!
Made in the U.S.A. by Playscapes. Hardware and assembly/mounting instructions are included 
Designed and manufactured for use in healthcare facilities where issues of infection control are most stringent.
Made with commercial-grade materials and should be included in the same cleaning protocols as furniture and other high-contact surfaces.
Frequent cleaning with most commercial disinfectant solutions will not damage or diminish any of our product finishes; but the use of ammonia on acrylic may cause cloudiness.
Item 20-GRS-001

Gear toys offer several benefits for children's development and play. Here are some of the advantages of gear toys:
Fine Motor Skills: Playing with gear toys requires precise hand-eye coordination and fine motor skills. Children need to grasp, twist, and place the gears correctly, which helps improve their dexterity.

Creativity and Imagination: Gear toys often come with open-ended play possibilities. Children can arrange the gears in various ways to create their own designs and patterns, fostering creativity and imaginative play.

STEM Learning: Gear toys introduce children to basic principles of science, technology, engineering, and mathematics (STEM). They can explore concepts like mechanics, gears, and rotational motion in a hands-on and engaging way.

Problem-Solving Skills: As children experiment with different gear combinations, they encounter challenges and obstacles that encourage them to think critically and find solutions. This process helps enhance their problem-solving skills.

Social Interaction: Gear toys can be enjoyed independently or with others. When children play together with these toys, they learn important social skills such as cooperation, sharing, and communication.

Patience and Persistence: Some gear toys can be intricate and require patience to assemble and operate. This teaches children the value of persistence and perseverance when facing challenges.
When choosing gear toys for children, consider their age, developmental stage, and interests to ensure that the toys are age-appropriate and align with their learning needs.
Delivery About 2 Weeks
This item is made to order and ships factory direct from Wisconsin.
Ground delivery About 2 Weeks
We will email you the tracking number when your order ships.