Wall Ball Labyrinth Activity Panel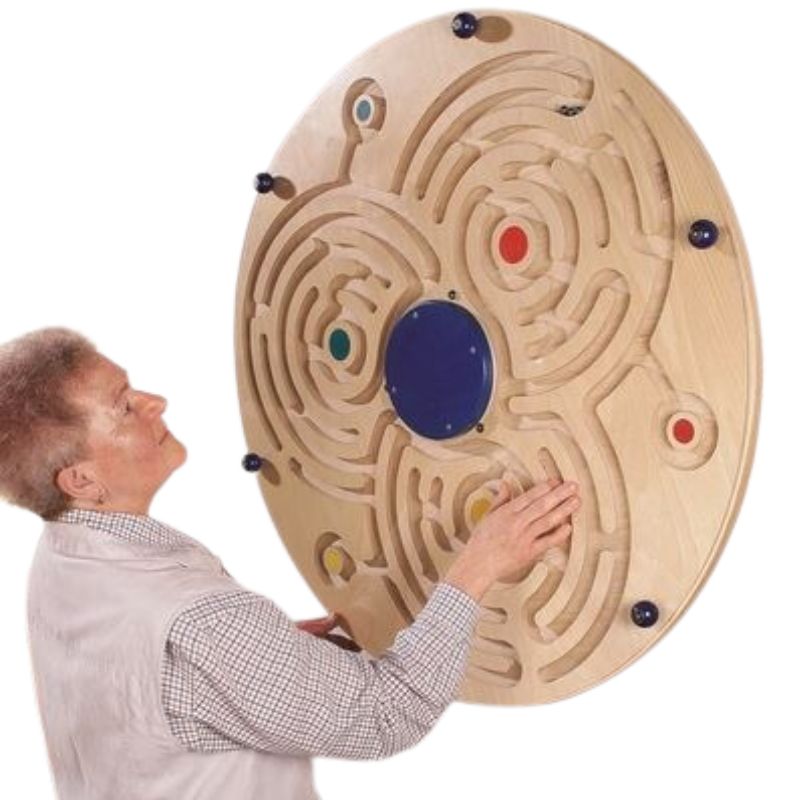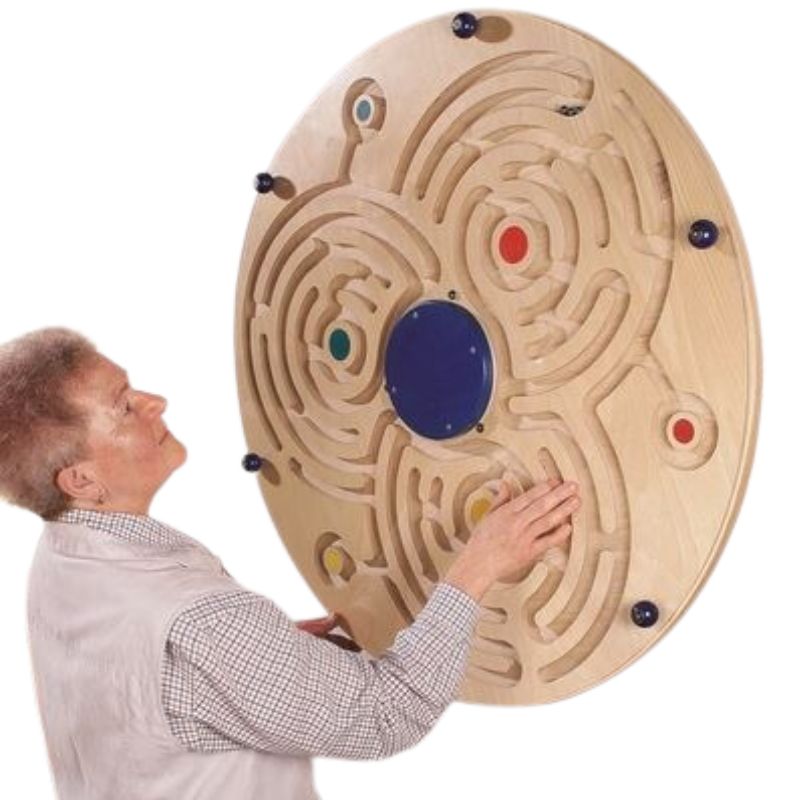 Wall Ball Labyrinth Activity Panel
Product Description
Description

Delivery 30 - 60 Days

About HABA
Description
Navigate the twists and turns of fun with our Wall Ball Labyrinth Activity Panel
This Wall Ball Labyrinth Activity Panel is the perfect addition to your indoor playground or playroom. Carefully crafted from sturdy materials, it offers a unique combination of entertainment and intellectual challenge for children and adults alike.
Size: 39 1/2" Diameter
The labyrinth design provides an engaging platform for hand-eye coordination training, small motor skills' development, as well as spatial awareness improvement. Whether you are looking to add more interactive elements to your facility or simply want to encourage healthy habits in the home environment, this activity panel is designed with safety and functionality in mind.
The huge Wall Ball Labyrinth Activity Panel lets kids move a ball round and round providing tons of fun in waiting areas. Even though its big, it pretty easy to steer. The child decides on a goal and tries to maneuver the ball through the skillful turning of the wheel.
Incorporating high-quality craftsmanship with visually appealing aesthetics, it serves as both an educational tool and a playful attraction that will keep your little ones engaged for hours on end
Enhances Problem Solving Skills: The Wall Ball Labyrinth Activity Panel challenges children to navigate the ball through a maze, improving their critical thinking and problem solving abilities
Develops Fine Motor Skills: As kids manipulate the ball through the labyrinth, they also improve hand eye coordination and dexterity
Promotes Physical Activity: This activity panel encourages movement as it requires children to stand up and move around while engaging in playtime
Stimulates Cognitive Development: By using logic and reasoning skills to solve puzzles, children develop cognitive capabilities that will benefit them academically and socially throughout their lives
Item 847287 Made by HABA
Veneer board - Manufactured using a series of veneer wood layers glued crossways. 

Surface sealing - HABA high quality veneers are sealed with carefully selected lacquers that are water based and free of solvents. 

Advantages of veneer:
Genuine wood
Natural appearance
Warm surface
Durable
Biologically friendly
Renewable raw material
Healthy room atmosphere
This wall panel promotes hand-eye coordination. Made of Birch plywood with an acrylic glass pane and 3 steel balls. This item will make a statement that your waiting area is fun! What better way to welcome little ones to your business than with an awesome wall activity.
Delivery 30 - 60 Days
HABA items are shipped to the U.S. from Europe. Once your item arrives, the distributor will ship it to you from their warehouse in Wisconsin.
Delivery can be from 30 - 60 Days
We will email you the tracking number once we receive it from the distributor.
About HABA
HABA makes commercial quality children's furniture in Germany.
Built to withstand the rigors of commercial environments, and are made to last with a 10 year manufacturer's warranty.
Made from genuine birch timber veneer. Naturally good quality. Warm and inviting with unmatched stability and comfortable to use. It comes from sustainable forestry that maintains woodlands.
Surface sealing - HABA high quality veneers are sealed with carefully selected lacquers that are water based and free of solvents. They are environmentally compatible and non fading.
Advantages of veneer are they are genuine wood, have a natural appearance, are durable, and biologically friendly