Adventure River Maze Wall Toy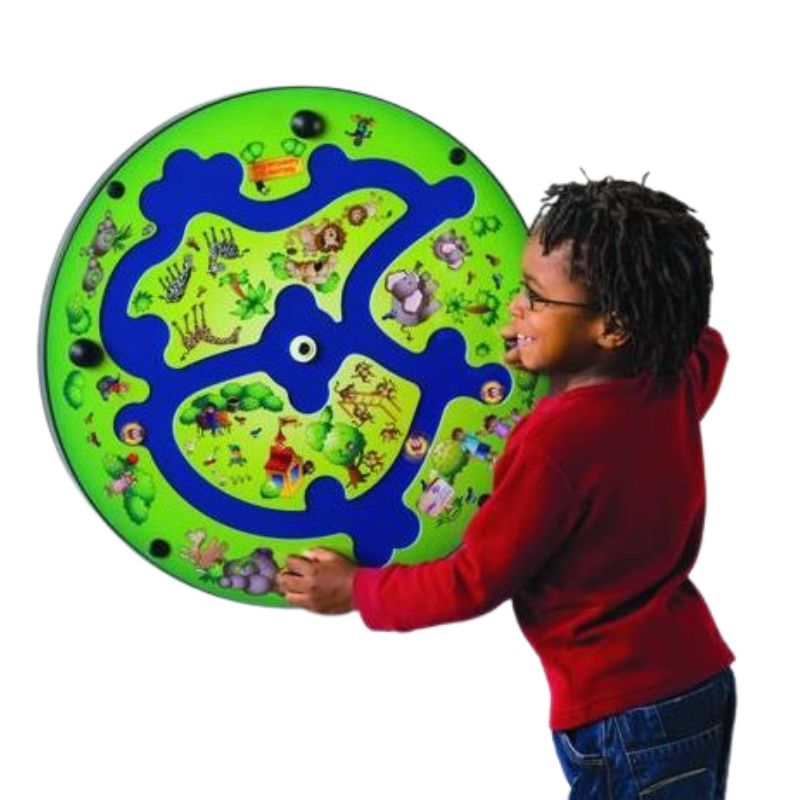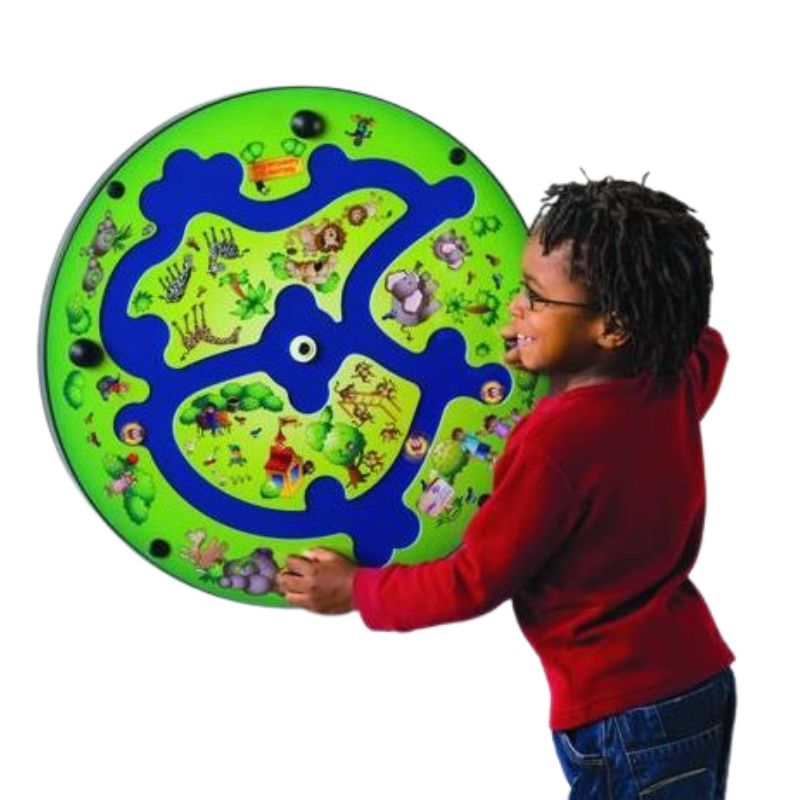 Adventure River Maze Wall Toy
Product Description
Description

Delivery About 2 Weeks
Description
Embark on a thrilling journey with our Adventure River Maze Wall Toy, where kids navigate rafts through different paths
The Adventure River Maze Wall Toy is the ultimate playtime experience for kids who love mazes! This larger-than-life circular wall toy takes little adventurers on an exciting journey through different paths filled with whimsical animals and navigating rafts.
Size: 23"W x 2"D
Not only does it provide endless entertainment, but it also nurtures essential communication skills and enhances teamwork as children work together to find their way. Proudly made in the U.S.A., this high-quality playset is perfect for playscapes in healthcare facilities, ensuring easy infection control with its durable hardware and assembly/mounting features.
So let your imagination flow like a river with the Adventure River Maze Wall Toy. Get ready to embark on an epic adventure that will keep young minds engaged and spirits soaring!
Enhance playtime with the Adventure River Maze Wall Toy, captivating kids as they navigate rafts through different paths
Foster communication skills and teamwork while exploring the large circular wall toy adorned with adorable animals and inner tubes
Made in the U.S.A.
Made in the  by Playscapes a Division of Gressco
Item 20-ADV-000
Designed and manufactured for use in healthcare facilities where issues of infection control are most stringent
Hardware and assembly/mounting instructions are included
Made with commercial-grade materials and should be included in the same cleaning protocols as furniture and other high-contact surfaces
Warrantied against defects in material and workmanship 
Delivery About 2 Weeks
This item is made to order and ships factory direct from Wisconsin.
Ground delivery About 2 Weeks
We will email you the tracking number when your order ships.