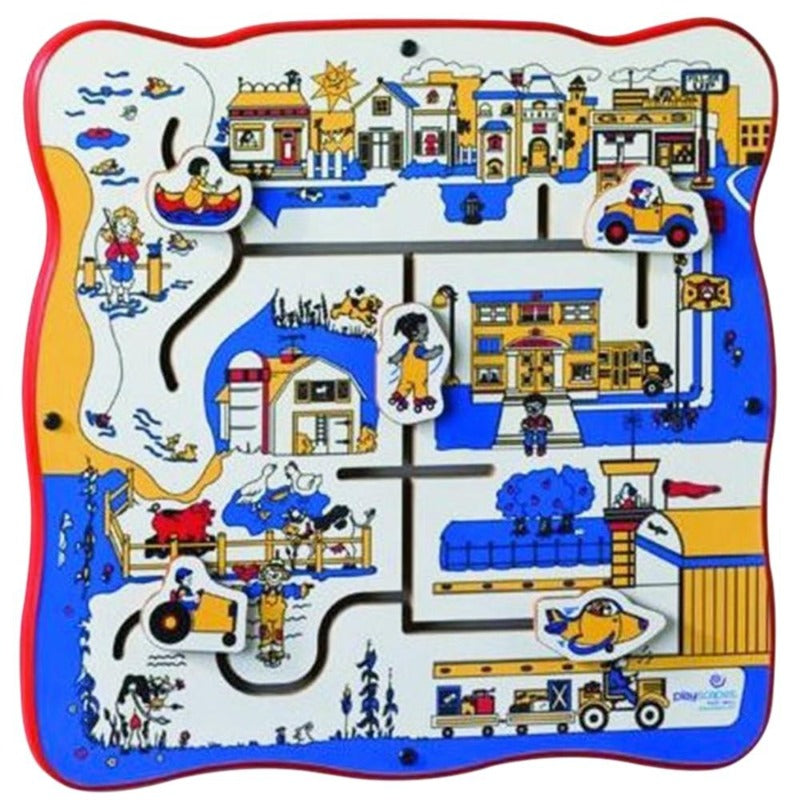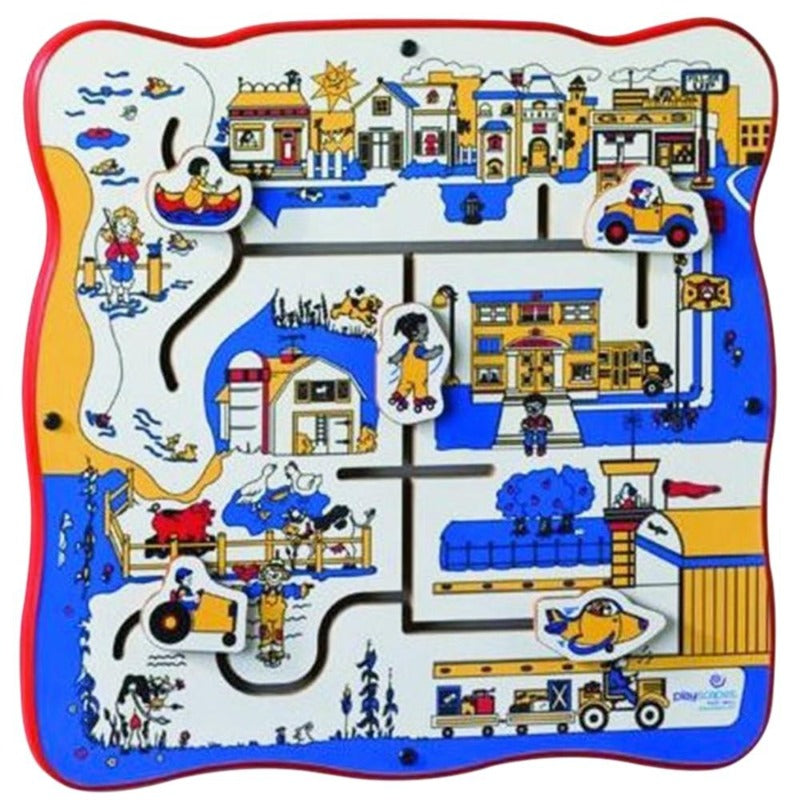 Tell-A-Tale Wall Toy
Product Description
Description

Delivery About 2 Weeks
Description
Empowering children's storytelling abilities with the Tell-A-Tale Wall Toy. Characters can canoe down a road or take the tractor to the city. Anything is possible with this high-quality wall mount toy. Install on any solid surface to welcome play for children. Feed kids imaginations with the five movable, figures and listen to their storytelling. 

Size: 22"H x 22"W x 3"D
Ages: 2+
Made in the U.S.A. by Playscapes / Gressco. Warrantied against defects in material and workmanship for two years from the date of shipment. Hardware and assembly/mounting instructions are included

Designed and manufactured for use in healthcare facilities where issues of infection control are most stringent.
Made with commercial-grade materials and should be included in the same cleaning protocols as furniture and other high-contact surfaces.
Frequent cleaning with most commercial disinfectant solutions will not damage or diminish any of our product finishes; but the use of ammonia on acrylic may cause cloudiness.
Delivery About 2 Weeks
This item is made to order and ships factory direct from Wisconsin.
Ground delivery About 2 Weeks
We will email you the tracking number when your order ships.