Small Fun House Faces Giggle Mirror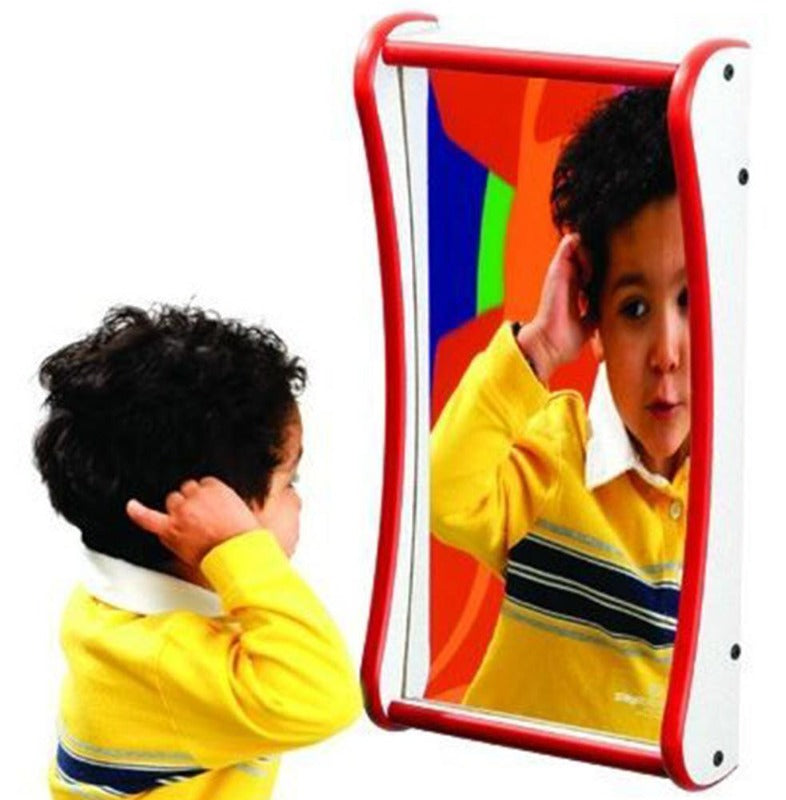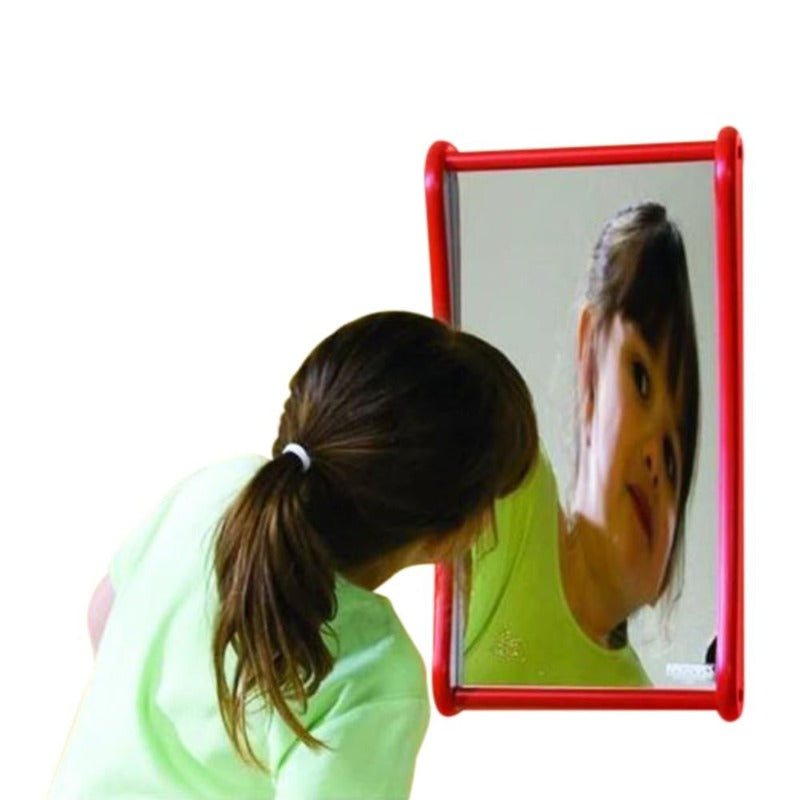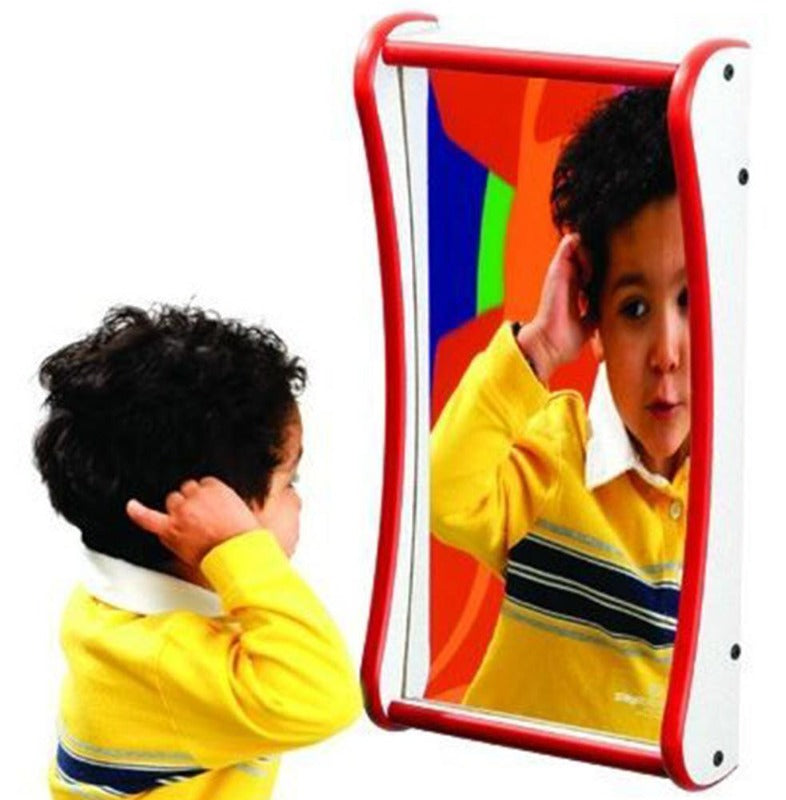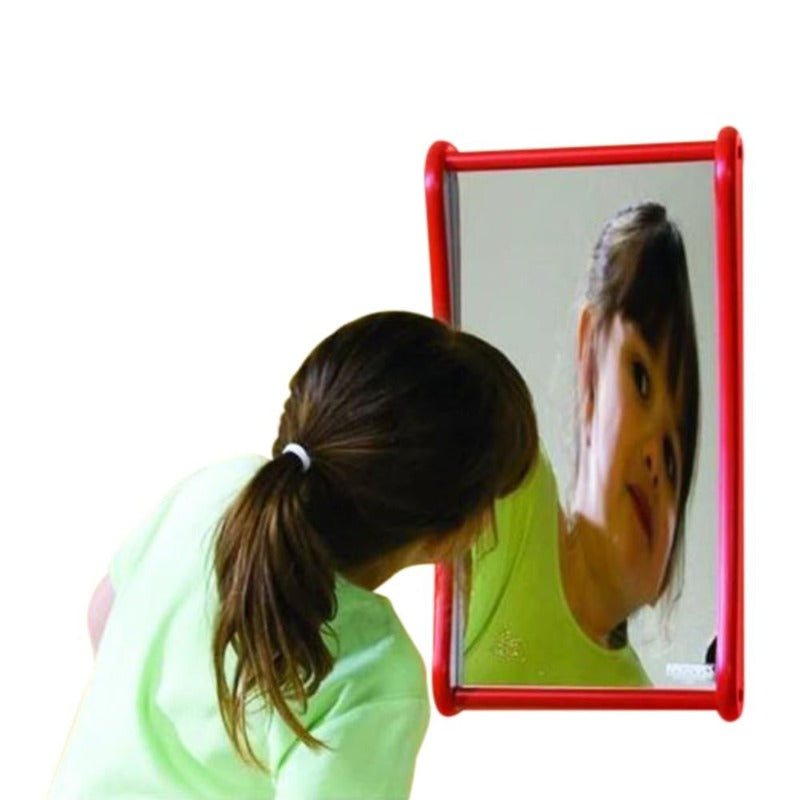 Small Fun House Faces Giggle Mirror
Product Description
Description

Delivery About 2 Weeks
Description
Unleash endless laughter with our Small Fun House Faces Giggle Mirror
The Small Fun House Faces Giggle Mirror will provide chuckles galore in your waiting area, at school or at therapy! This tough acrylic mirror will endure years of constant commercial use and is mounted in a sturdy melamine frame.
Size: 23"H x 12"W x 4"D, Weight: 9 lbs.
It's the perfect addition to your commercial space. Its sturdy melamine frame ensures that it can withstand even the most playful of children, while its maintenance-free design means that you won't have to constantly worry about upkeep.
What truly sets this giggle mirror apart is its surface - no more worrying about shattered glass or dangerous shards! Children will love seeing their silly faces reflected at them, and parents can rest easy knowing that safety was a top priority in designing this product. Bring endless laughter and joy to your establishment with the Small Fun House Faces Giggle Mirror
With its sturdy melamine frame, this mirror can withstand heavy traffic and frequent handling without damage
The shatter resistant surface ensures safety for all ages while providing endless entertainment and laughter
Turn any waiting or play area into a house of mirrors. Or you can hang one in any small space to give parents a little extra time to conduct business. This mirror is maintenance-free, worry-free fun with its non-breakable surface.
Easily mounts to any wall with super-strong drywall fasteners that are included.
The mirror features a Teflon coated surface, is scratch resistant and stands up to hospital disinfectant spray cleaners.
Made in the U.S.A. by Playscapes/Gressco
Delivery About 2 Weeks
This item is made to order and ships factory direct from Wisconsin.
Ground delivery About 2 Weeks
We will email you the tracking number when your order ships.
Very good for Infants
Our infant classroom loves to look at their unique shapes in the giggle mirror:)
Giggle Mirror what a cool name!
This is a Christmas present, so I have not seen the glee on my grandsons face yet, but I'm positive he'll love it, I sure would. I bought from your web site because almost ALL of the other distorted mirrors were of cheap, poor quality. This looks solid, and kid-proof!