Sky Pilot Wall Mounted Wall Toy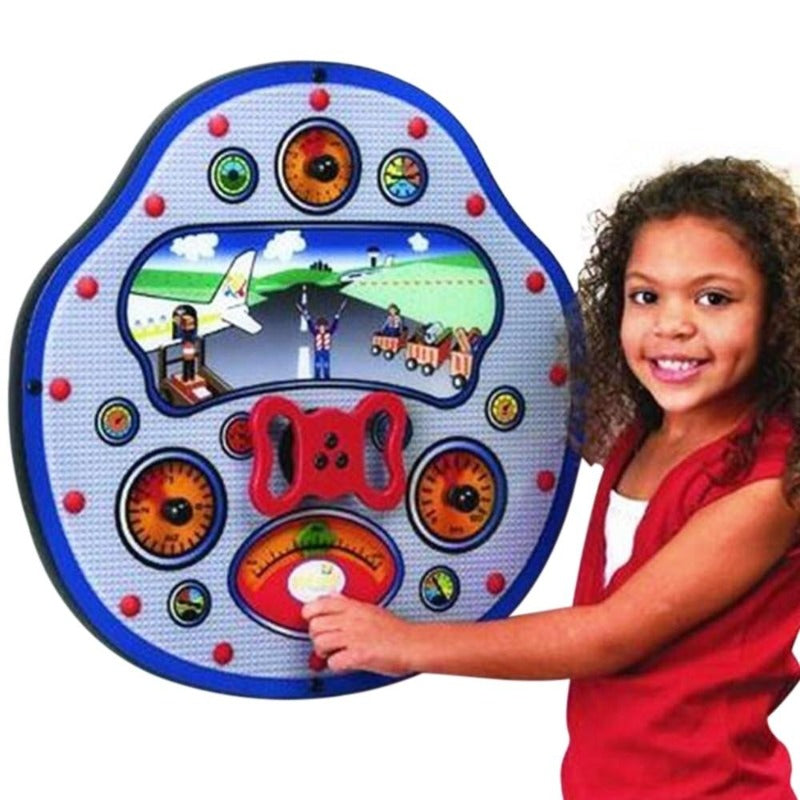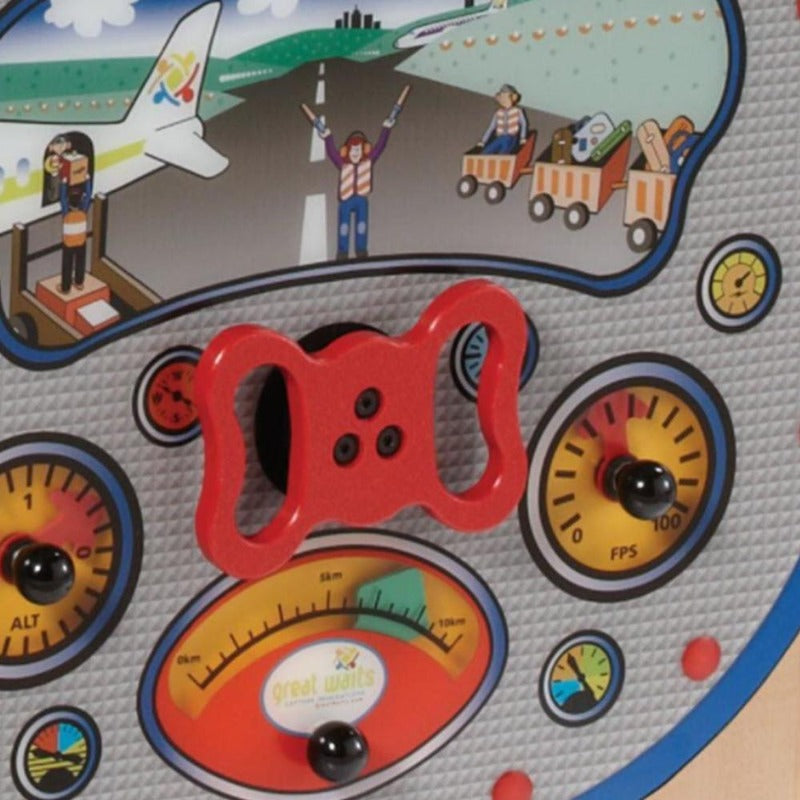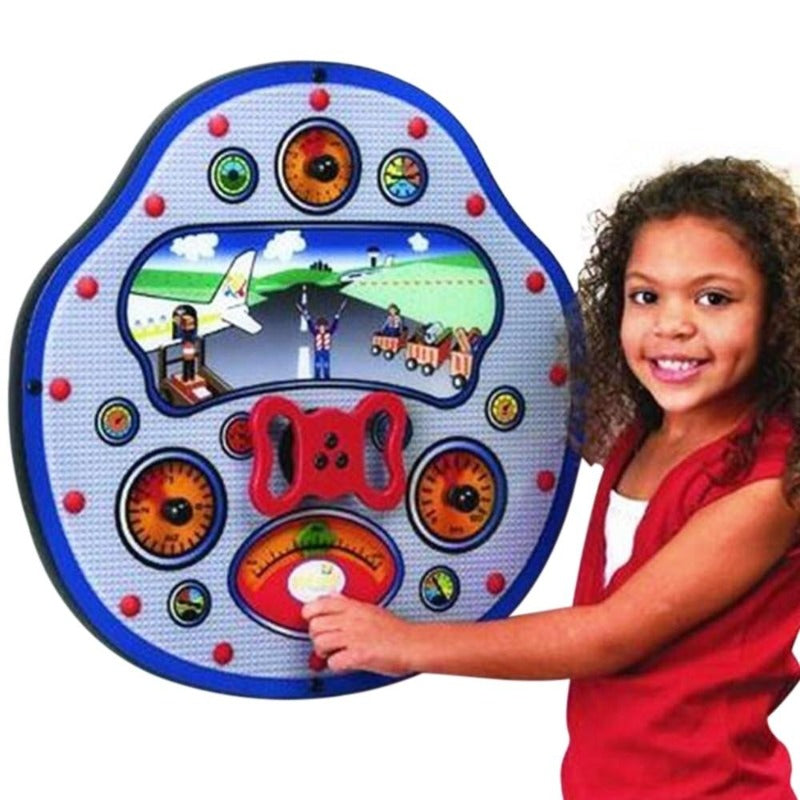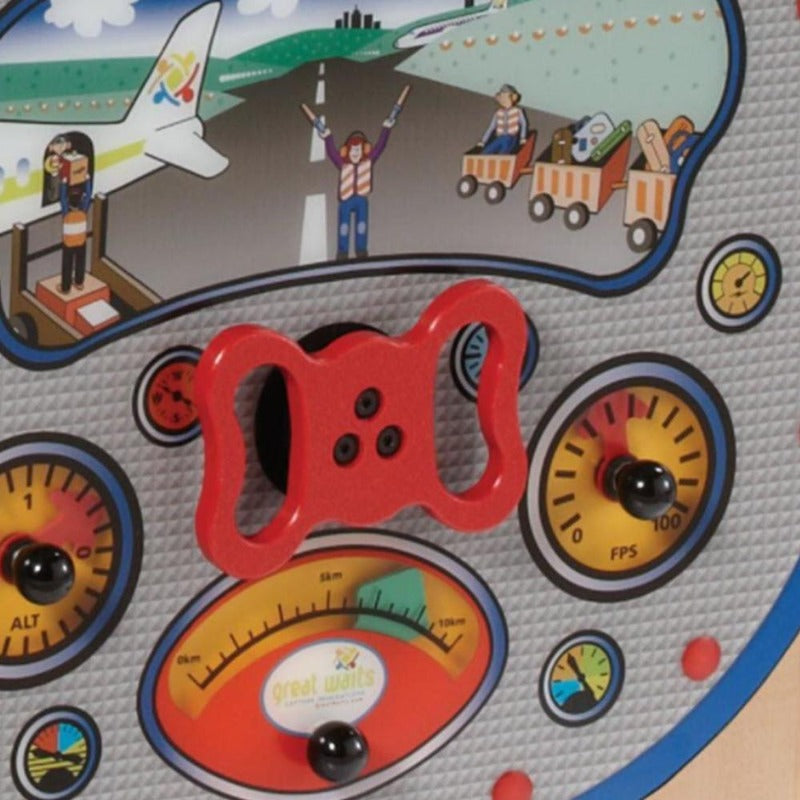 Sky Pilot Wall Mounted Wall Toy
Product Description
Description

Delivery About 2 Weeks
Description
Let their imaginations soar with Sky Pilot Wall Toy - where creativity meets fun for a safe and fun playtime experience
The Sky Pilot Wall Mounted Wall Toy is not your ordinary plaything for kids. This toy is designed to ignite a child's imagination whilst incorporating elements of hand eye coordination. The interactive wall display features colorful images and buttons that children can push, pull, twist and turn, all while being able to learn about flight patterns in the sky.
Size: 22"H x 22"W x 2"D, Weight: 16lbs.
With this innovative toy mounted on walls, it encourages children to stay busy while waiting. It's high-quality entertainment that young ones will surely enjoy without compromising safety. Let your child reach new heights of creativity with the Sky Pilot Wall Mounted Wall Toy today!
The Sky Pilot Wall Toy promotes children's imagination and creativity through interactive play
It can be easily mounted on walls, saving valuable floor space in waiting areas, classrooms or playrooms
Its durable construction ensures long lasting use, making it a great investment for schools or daycare centers

No license required to fly this plane! Children will enjoy playing with the Sky Pilot Wall Toy for hours. Encouraging imagination, children will transform themselves into the pilot of the plane.
The wall toy features ignition, gear shift levels and more to ensure the safety of their passengers. Kids will remain happily busy while waiting to see the doctor or play during playtime at school. 
Made in the U.S.A. by Playscapes
Hardware and assembly/mounting instructions are included
Designed and manufactured for use in healthcare facilities where issues of infection control are most stringent. Made with commercial-grade materials and should be included in the same cleaning protocols as furniture and other high-contact surfaces.
Delivery About 2 Weeks
This item is made to order and ships factory direct from Wisconsin.
Ground delivery About 2 Weeks
We will email you the tracking number when your order ships.