Shapes and Numbers Rug Set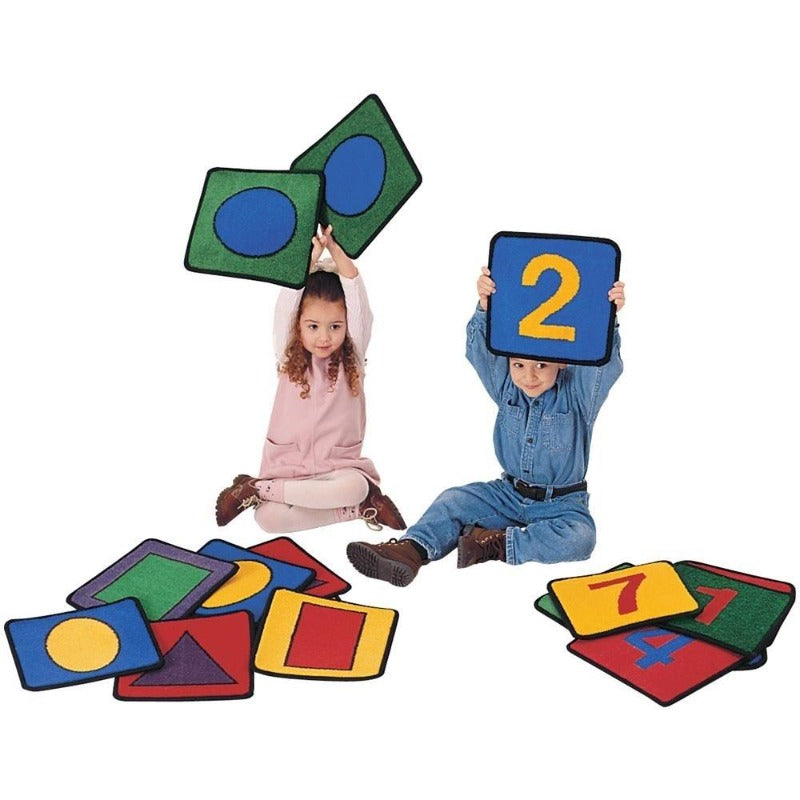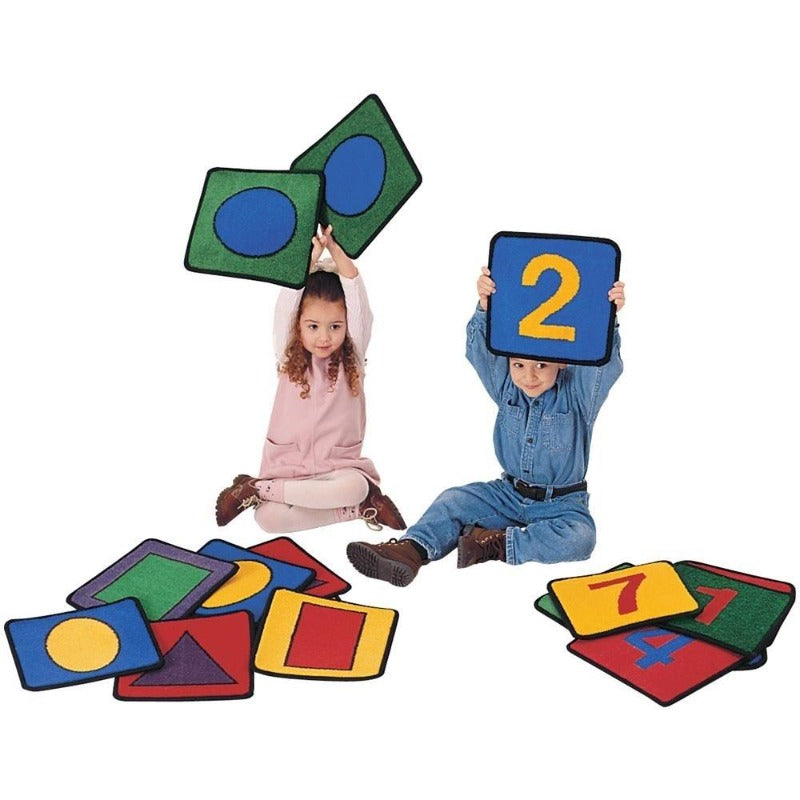 Shapes and Numbers Rug Set
Product Description
Description

Delivery 3 - 7 Business Days
Description
Step up their learning game with Shapes and Numbers Rug Set - the perfect classroom companion thats durable, safe and educational
The Shapes and Numbers Rug Set is a perfect example of colorful classroom carpet squares that will not only brighten up any learning environment but also provide an interactive experience for kids.
Size: 12" x 12" per square
Count to ten and back again with these bright one-foot set of 20 squares of shapes and numbers. Each kit contains the numbers from 1 to 10, and a pair of ovals, circles, triangles, squares and rectangles.
This rug set provides maximum durability, especially when confronted with tough stains thanks to its Advanced Stain Protection technology. Additionally, it has a Class 1 Fire Rating & Green Label Plus Certification which means your child s safety is guaranteed while they learn and play on this soft continuous filament nylon rug set. Order now and make each day at school even more fun-filled!
Transform your classroom into a fun and interactive learning environment with Shapes and Numbers Rug Set, featuring durable KIDply Backing for long lasting use
Keep your little ones engaged in educational activities with Carpets for Kids classroom carpet squares, designed to promote early learning of shapes and numbers
Enjoy easy maintenance and advanced stain protection with the Class 1 Fire Rated Shapes and Numbers Rug Set made from continuous filament nylon material
Create a safe indoor environment for children with Green Label Plus Certified Shapes and Numbers Rug Set that meets strict environmental standards while providing functional benefits
Classroom carpet squares are great when you don t have a lot of space in your teaching area. These are super high quality, long lasting educational tools that you can take with you from class to class or school to school.
KIDply Backing
Advanced Stain Protection
Class 1 Fire Rating
100% Continuous Filament Nylon
Green Label Plus Certified
Made in the USA by Carpets for Kids
Delivery 3 - 7 Business Days
This rug ships factory direct from Georgia.
Ground delivery is 3 - 7 Business Days
We will email you the tracking number when your order ships.
Just as pictured. Perfect for
Just as pictured. Perfect for my little ones playroom. We play lots of games with them. His favorite is when I hide a number or shape around the house and he has to find the right one!