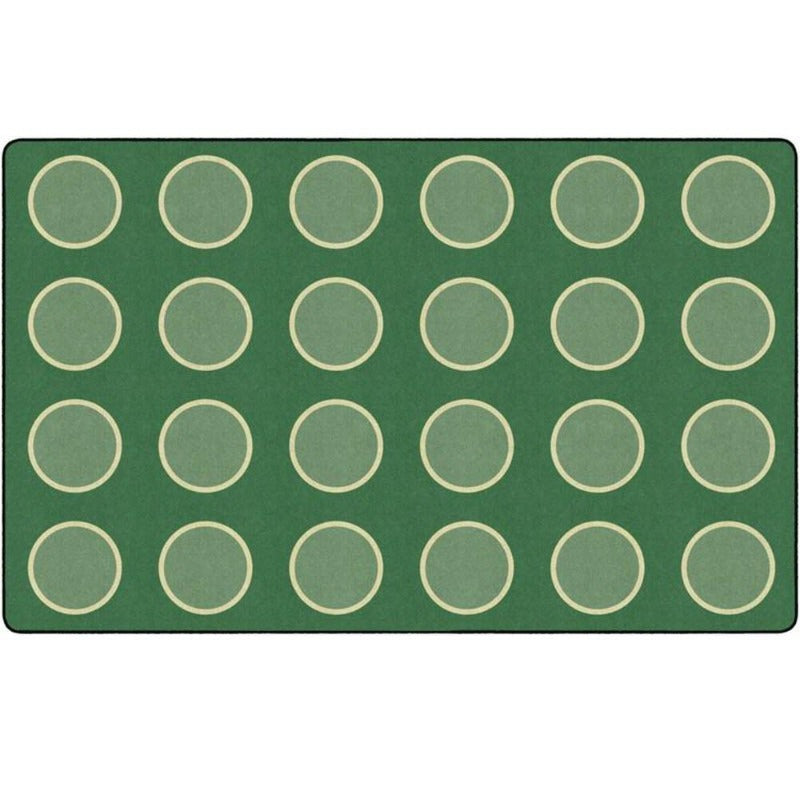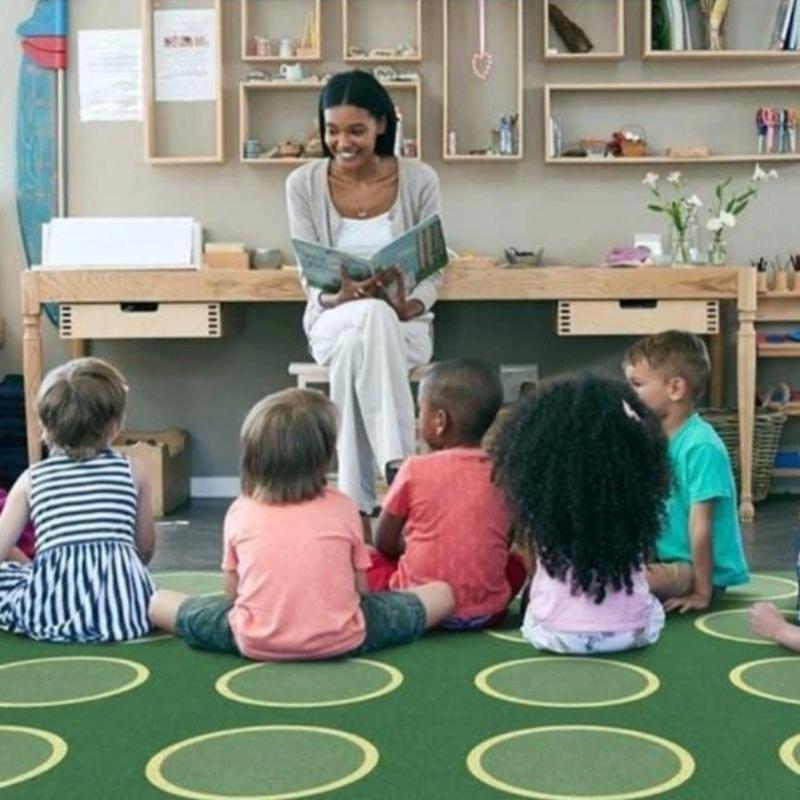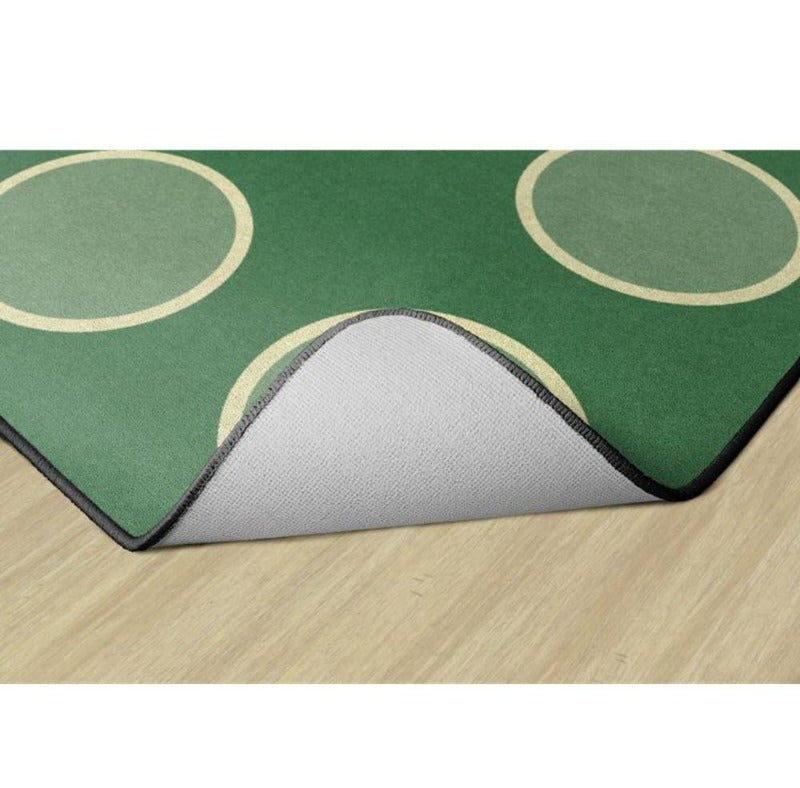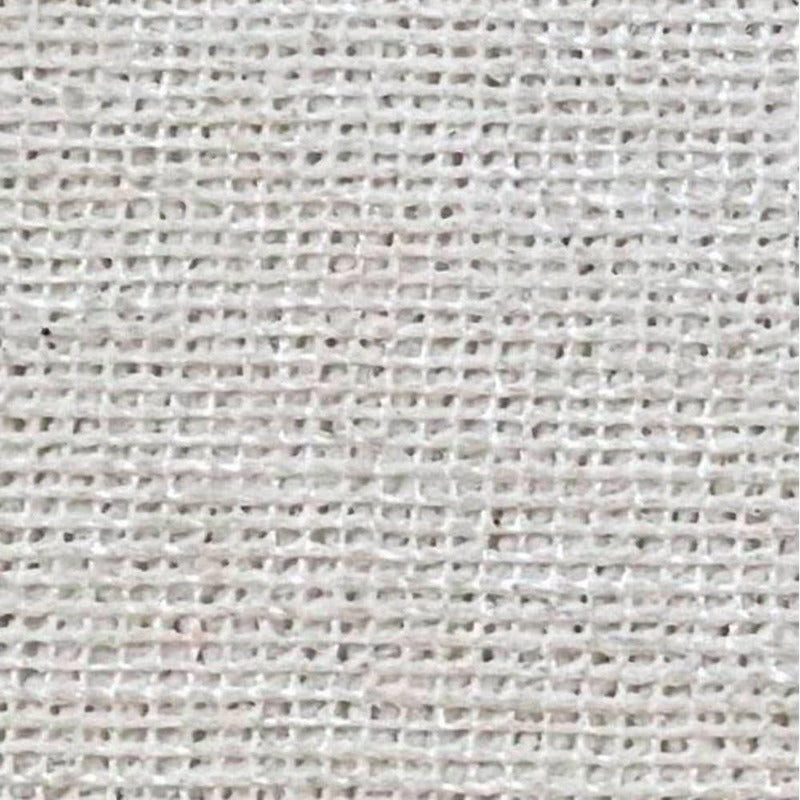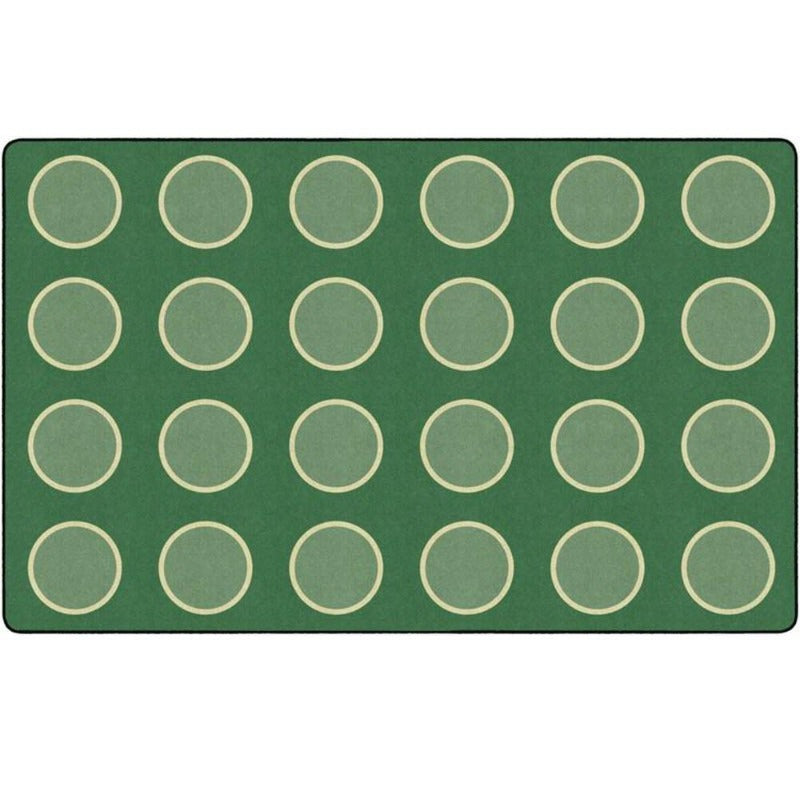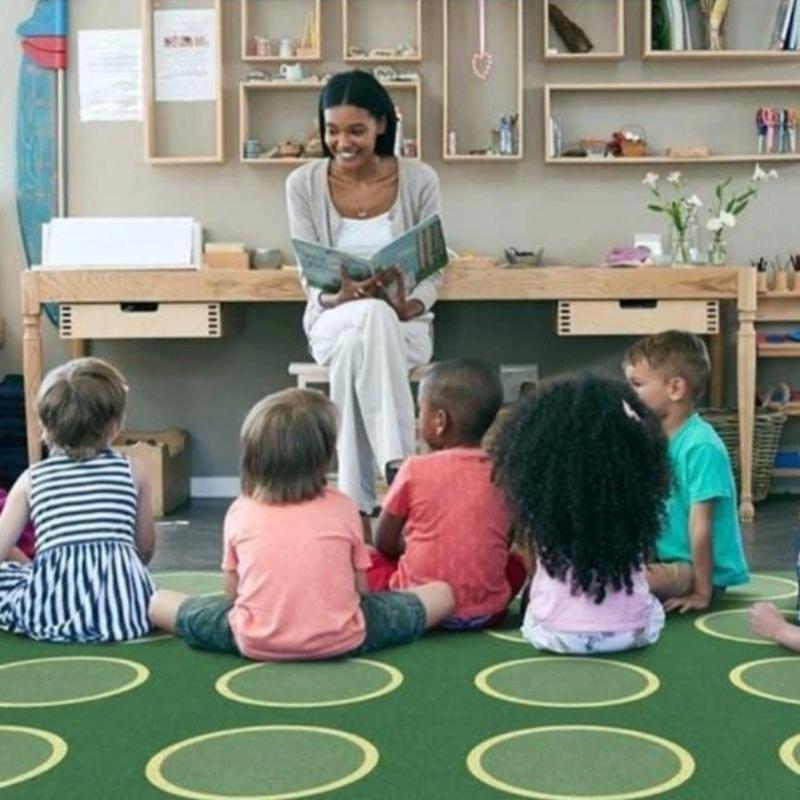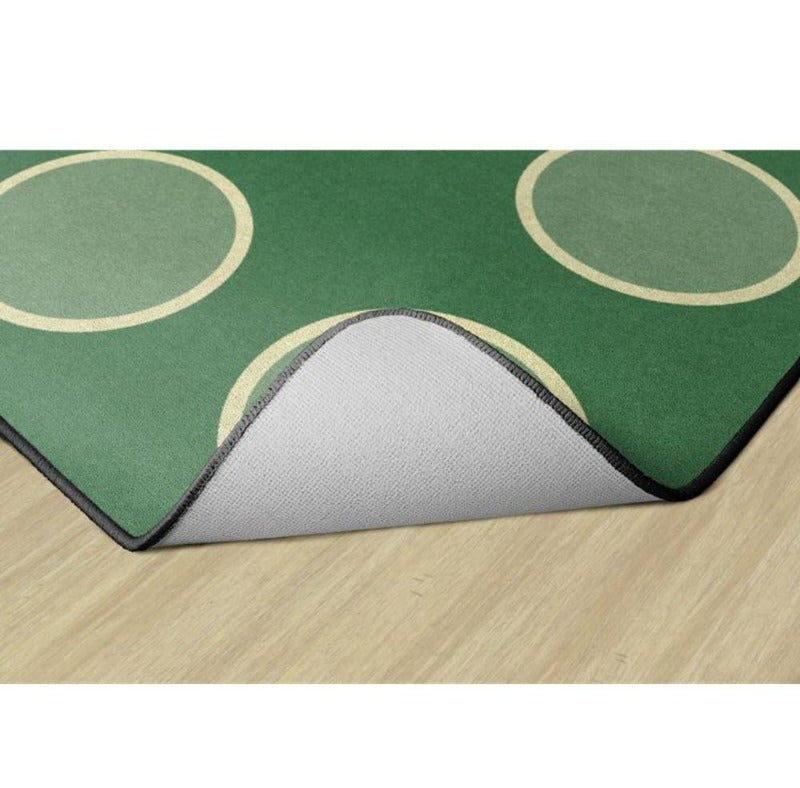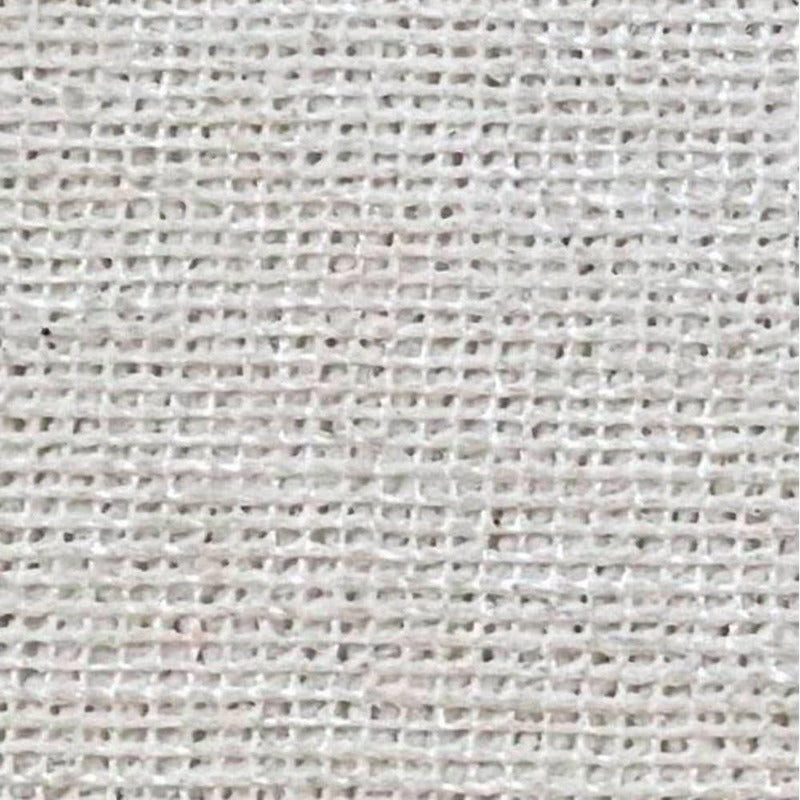 Sage Circles Seating Rug
Product Description
Description

Delivery is about 4 Weeks
Description
Transform your classroom into a circle of knowledge with Sage Circles Seating Rug - the perfect blend of comfort and education
The Sage Circles Seating Rug is not just any ordinary rug; it's a powerful classroom tool that makes learning fun and engaging for kids. Designed to provide a comfortable seating area, this rug enables students to sit together in small groups, fostering teamwork and collaboration.
Please measure your area and choose the right size
Sizes: 
6' x 8'4 Circles are 15" x 15"
7'6 x 12' Circles are 17" x 17"
The unique circular design offers an excellent way of organizing the class during reading time or group activities. It also serves as an educational resource since the rings can be used to teach basic math concepts such as counting and geometry.
Made from durable materials, this seating rug is easy to clean, allowing your classroom to maintain a neat and professional appearance at all times. With its impressive features, the Sage Circles Seating Rug is without doubt one of the best investments any educator could make!
The Sage Circles Seating Rug serves as a comfortable and stylish seating option for students in classrooms
This rug also doubles up as an educational tool, with its vibrant circles aiding in teaching colors and shapes to young learners
Its durable construction ensures that it can withstand heavy foot traffic, making it ideal for use in hightraffic areas like schools and daycare centers
The Serene Circles Deep Summer Sage Seating Rug will help teachers get their students to pay attention without the distractions of other educational rugs. 
This carpet was made to bring calm to otherwise busy classrooms. Equip your classroom with a tool to help improve the delivery of lesson plans while students are out of their seats. The color palette is dark sage green with light sage circles & wheat accents.
SensoryEdge Exclusive
Class I Flammability Rating and Indoor Air Quality passed.
Highest fiber density, with an infusion dye process that ensures bright lasting color.
100% Invista type 6.6. Continuous Filament Nylon.
Anti-Microbial and Anti-Static Treatment: Guards against odor, mildew and mold.
Treated with Scotchgard protector for superior soil resistance.
Bound and double stitched with nylon edge yarn for maximum strength and durability.
 Made in the U.S.A. 
Delivery is about 4 Weeks
This rug is made to order and ships factory direct from Georgia.
Delivery is about 4 Weeks
We will email you the tracking number when your order ships.