Seating Circles Factory Second Rug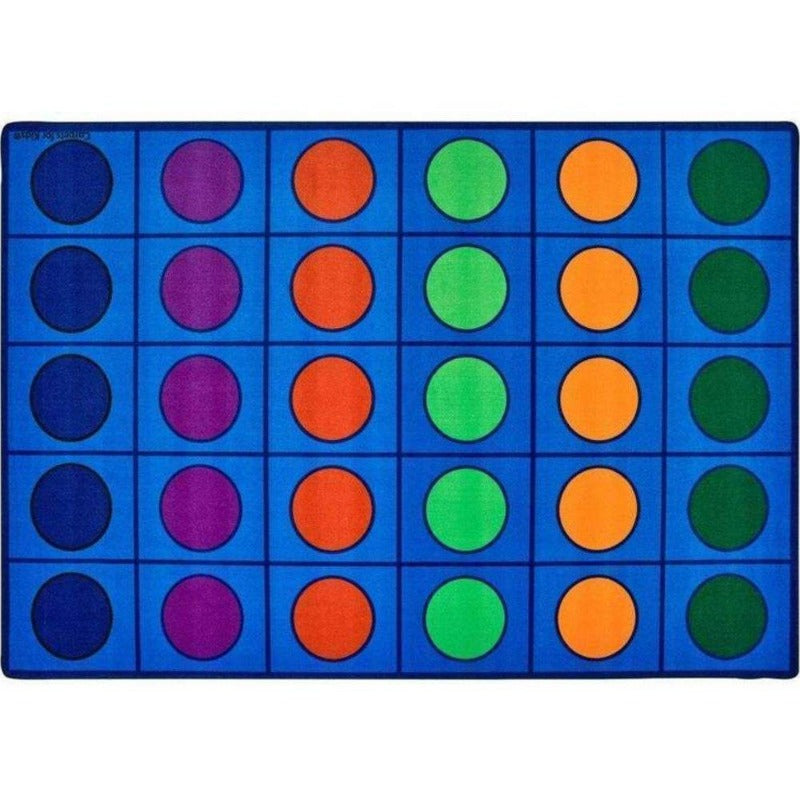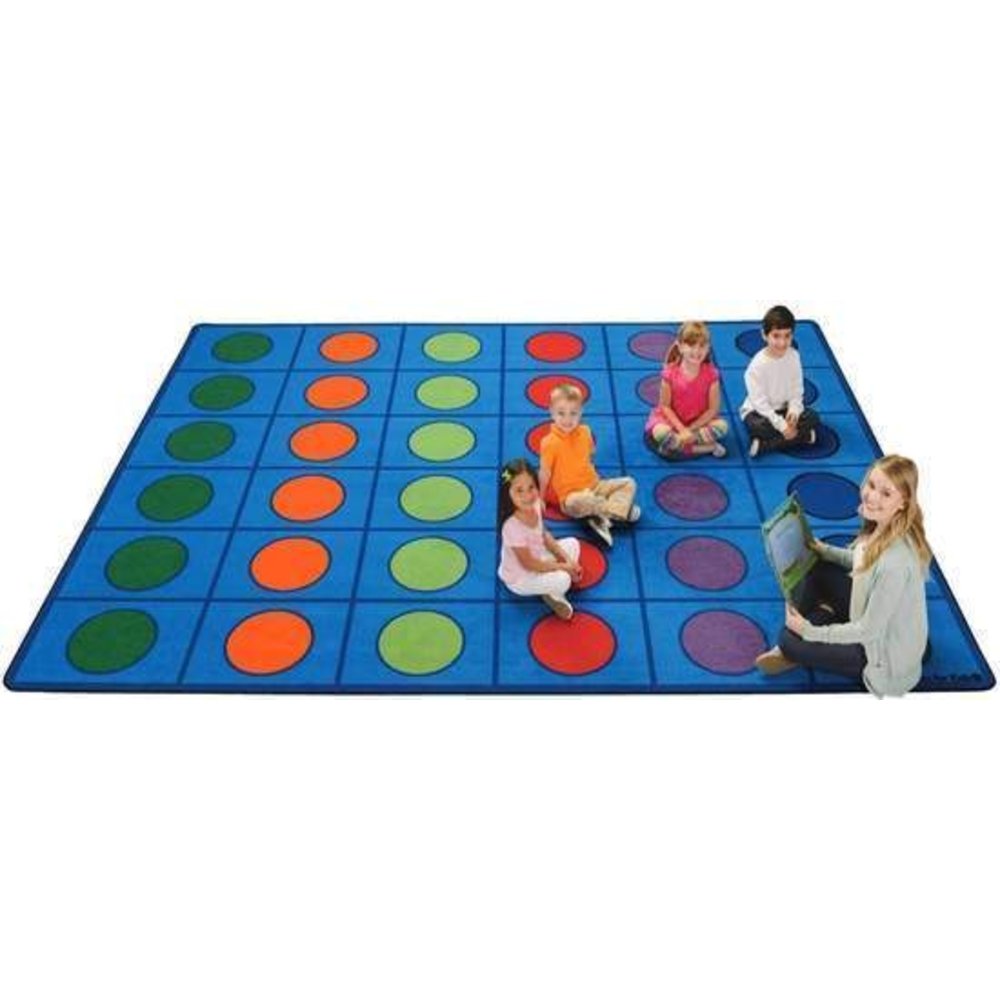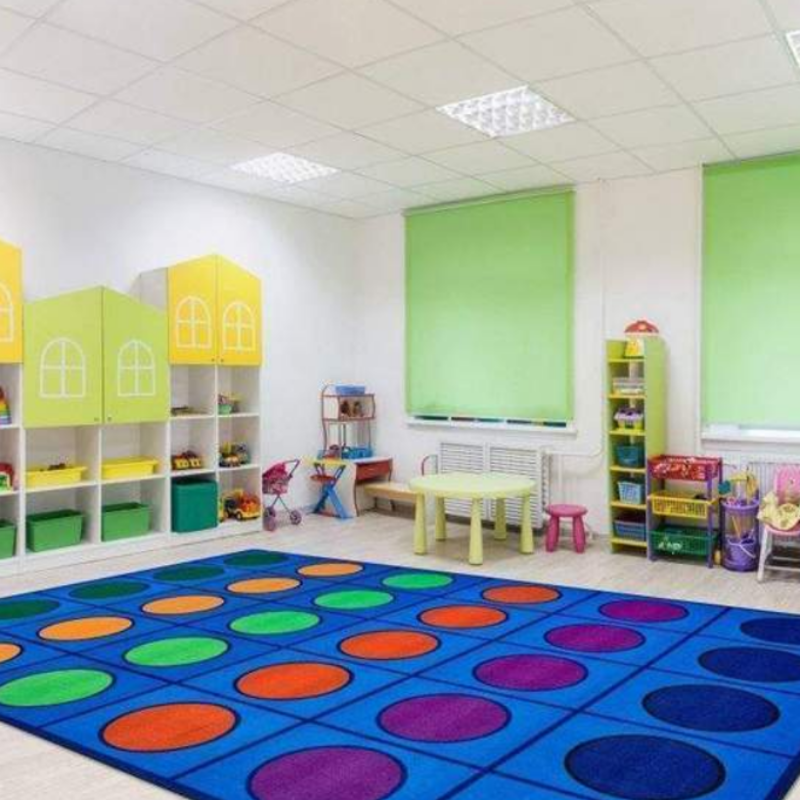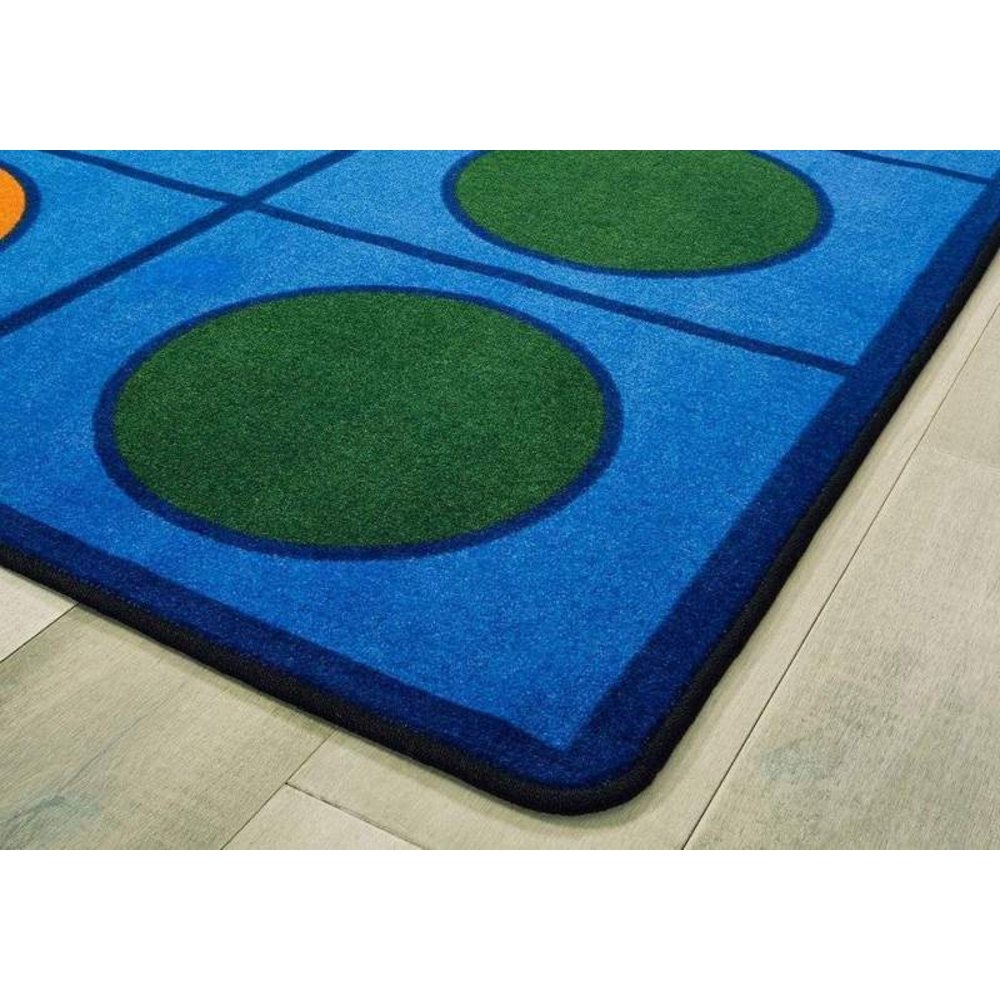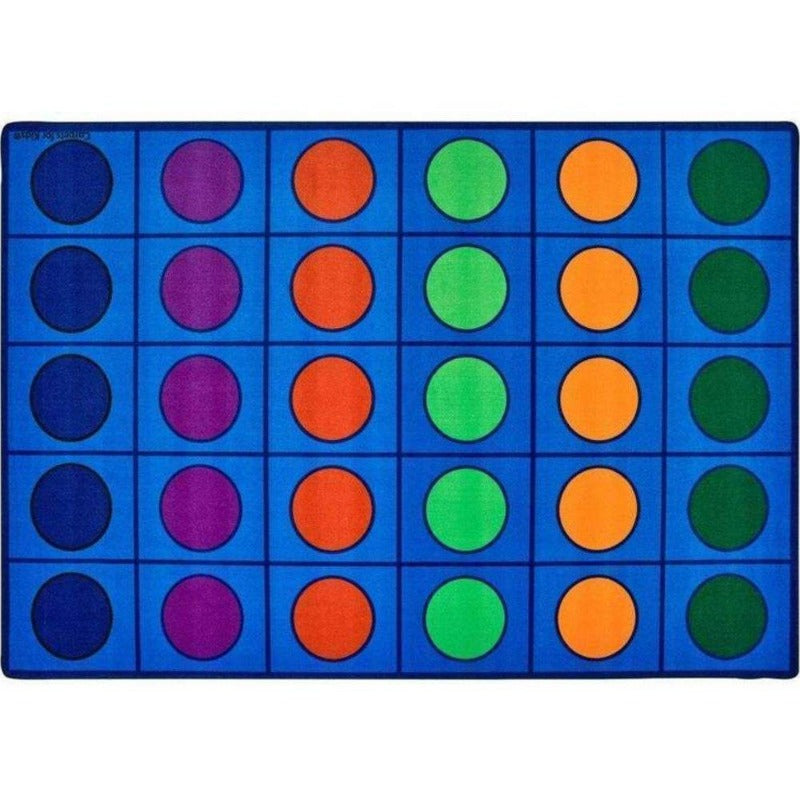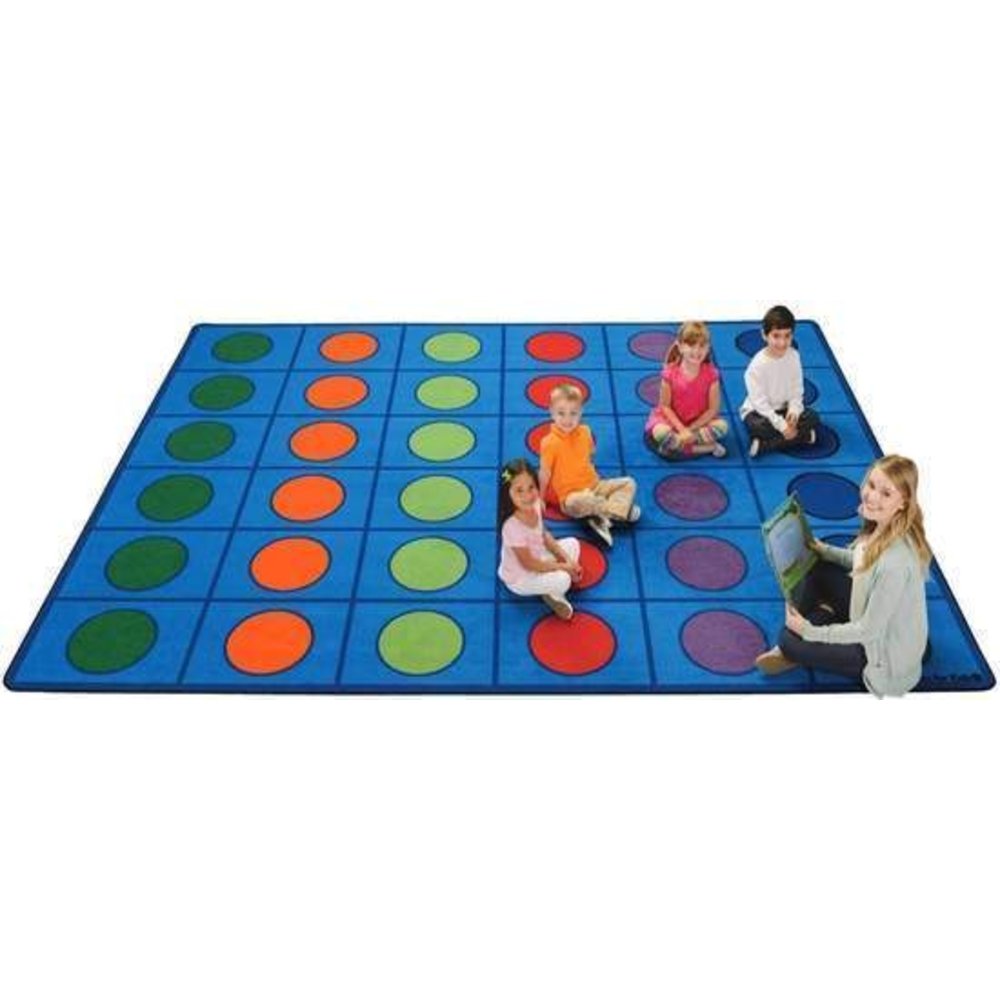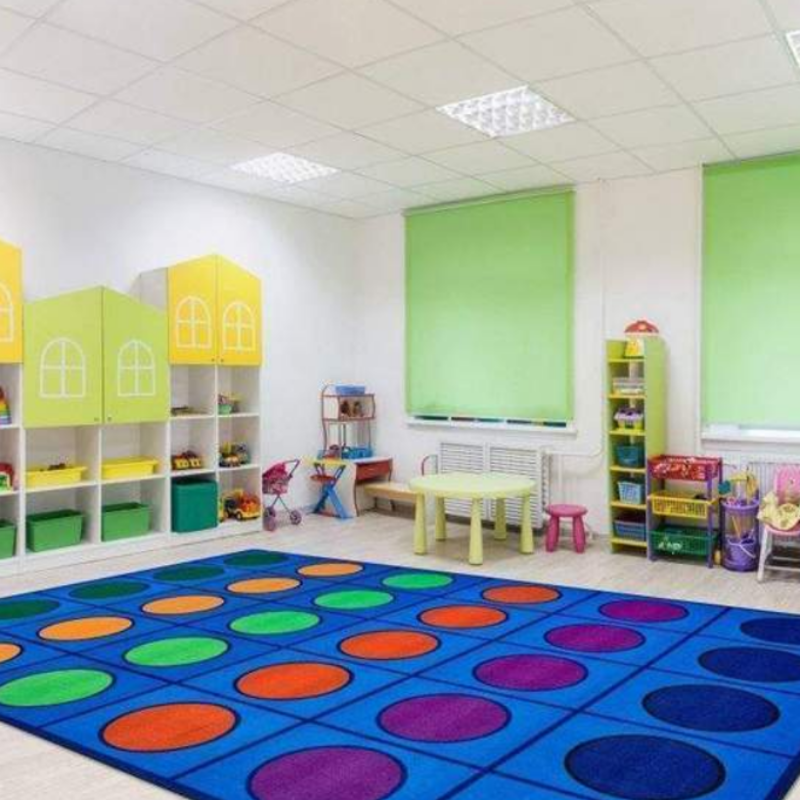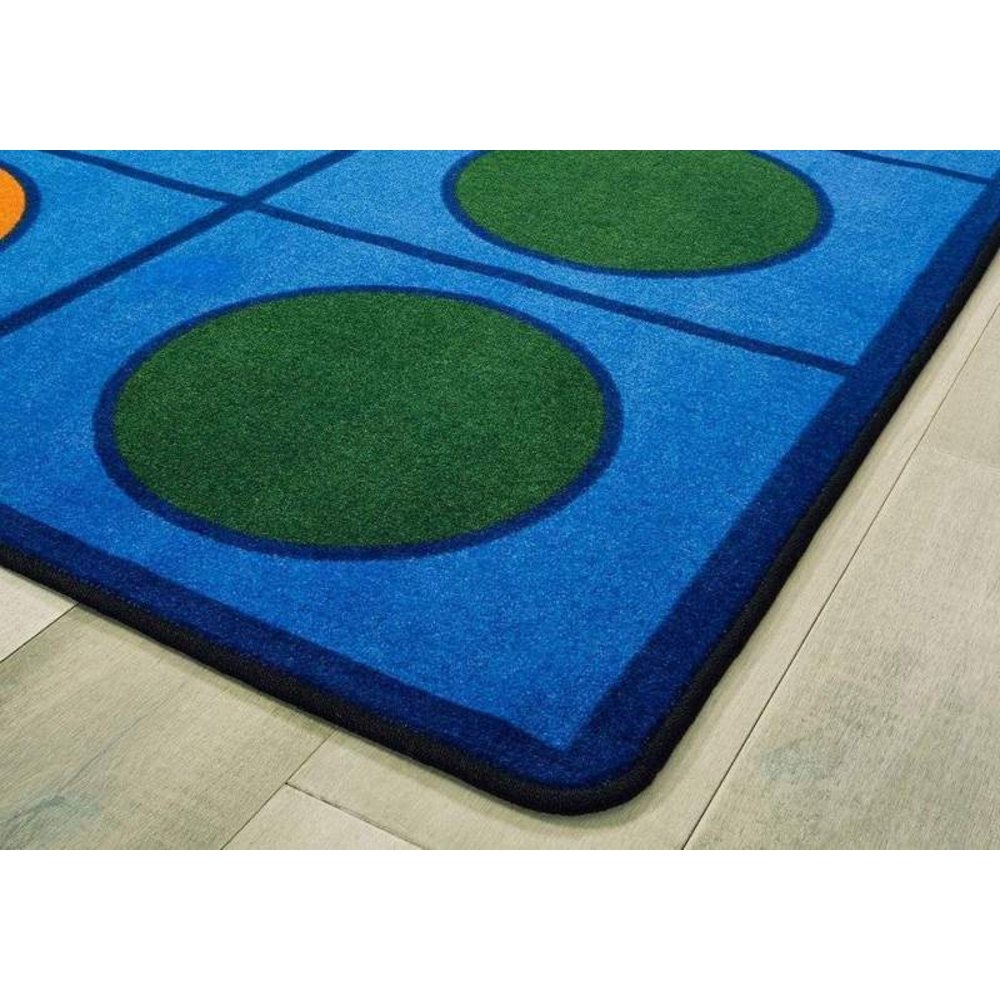 Seating Circles Factory Second Rug
Product Description
Description

Delivery 3 - 7 Business Days
Description
Transform your Classroom with the Seating Circles Rug - Perfect for Attendance, Games, and Learning
Create a fun place for kids of all ages to sit and learn with the Seating Circles Classroom Rug. This high-quality carpet features 30 spaces for the ultimate in classroom organization for your students.
Sizes:
6' x 9' - Seat Size 14" x 17"
7'6 x 12' - Seat Size 

17" x 22"

8' x 12' - Seat Size 18" x 23"
10' x 13'6 - Seat Size 21" x  27"
If you re looking for a versatile classroom carpet that can fulfill multiple academic, physical and social needs of your students? Look no further than this high quality stunning colors carpet.
It s perfect for various educational activities such as attendance taking, math exercises, group games and lesson plans. But it s not just limited to the classrooms; waiting areas, playrooms or play tables could also benefit from this multi-use carpet
Enhance classroom organization with Seating Circles Classroom Rug
Take attendance and promote engagement during games, math, and exercise activities
Versatile play table for waiting areas, playrooms or lesson plans
Save on cost without sacrificing quality
About Factory Second Classroom Rugs: We have been given access to a small inventory of irregular classroom-style rugs that do not meet the rigid first quality standards of Carpets for Kids.
This is a brand new rug that may include a slight color change, small dye spots, a slight backing flaw or a seam that hasn t been sewn perfectly straight.
Meets NFPA 253, Class 1 Firecode
Double-stitched serged edges
Carpet stain and Anti Static protection
Made in the USA
Assists in allergen particle control
Meets the CRI s Green Label Plus certification
Made by Carpets for Kids 
Delivery 3 - 7 Business Days
This rug ships factory direct from Georgia.
Ground delivery is 3 - 7 Business Days
We will email you the tracking number when your order ships.
Beautiful Rug
The colors are so vibrant. I love the rug!
Looks Great
As expected. Perfect for our music room!
My rug was delivered so quickly and was in perfect condition! It is exactly what I was looking for in my kindergarten classroom!
Beautiful Rug
This rug looks amazing in my classroom. It is large and colorful and I can't wait for my students to see it!
Great Rug!
The rug is beautiful. I really can't find any flaws. The only drawback was the delivery people kept trying to deliver it to a school after 5pm and no one was there.
Excellent Rug!
I am an elementary art teacher and this rug is an absolute must for the art studio! Great quality, vibrant colors, and the individual seating spots help tremendously with respecting personal space. I even color coordinated my tables with the colored circles to help with transitions. I have received an endless supply of compliments from students and teachers! I purchased the rectangle rug with 30 dots and there is plenty of room for my students to sit comfortably. This rug is absolutely worth every penny!
Great quality
I love this rug, as do my students! It's soft and comfy, the spaces are the perfect size for first graders!
Love it!
Awesome quality! Can't see anything that would qualify it as a second!
WOW!
This rug is bright, great condition, and huge. I am going to tell all my teacher friends about your website. The ONLY flaw I can find is discoloration along the edge and you have to really look- for the discount - I could not be more satisfied!!! It is perfect. Thank you so much for offering classroom rugs teachers can afford and still have great quality in their rug.
Great rug for K!!!
My rug was flawless! It save me over $200 and I really love it!!!