Seating Circles Calming Rug - Factory Second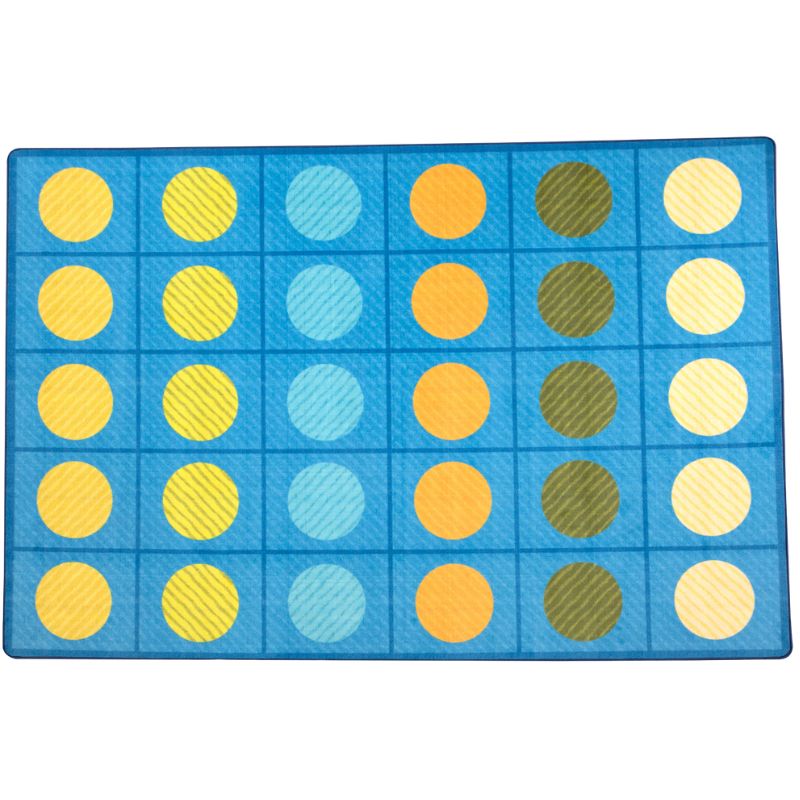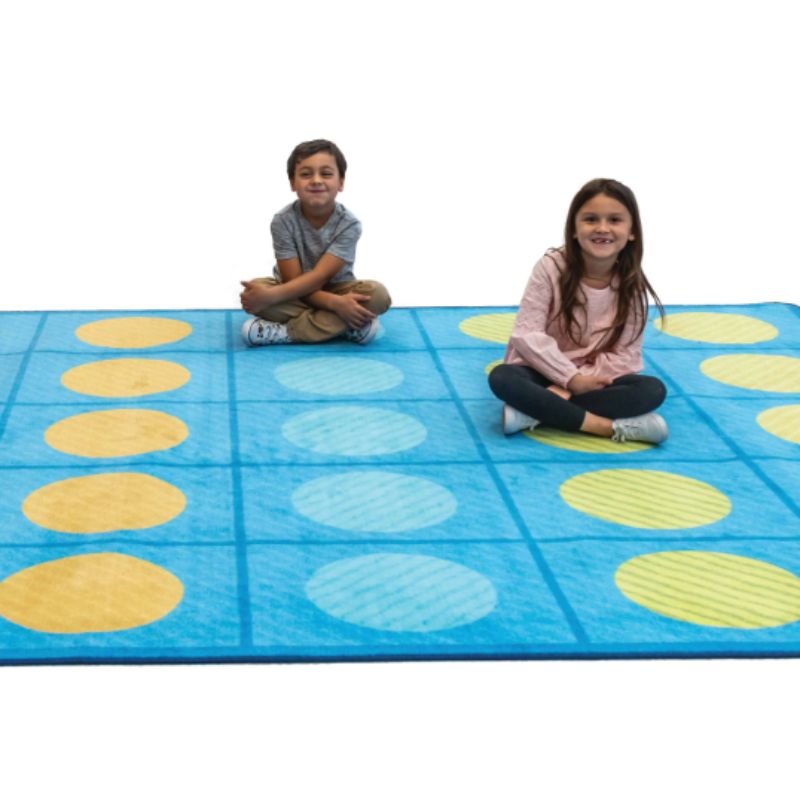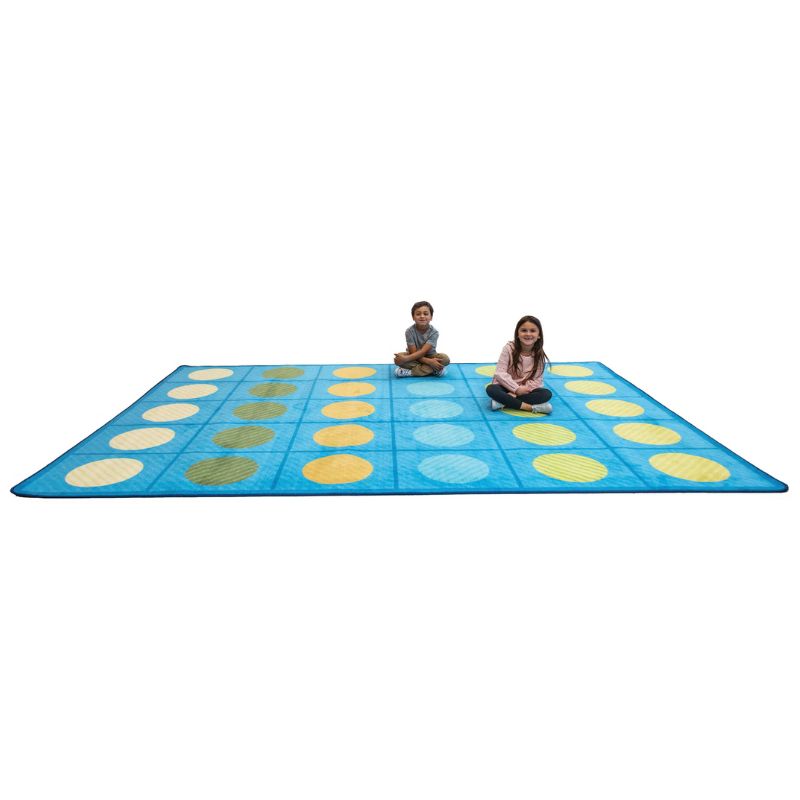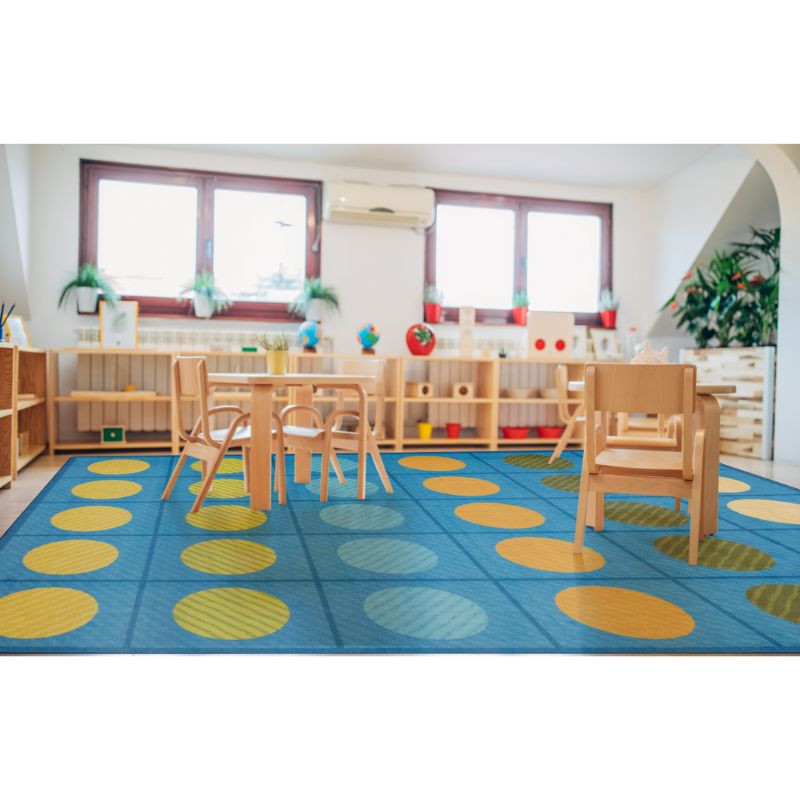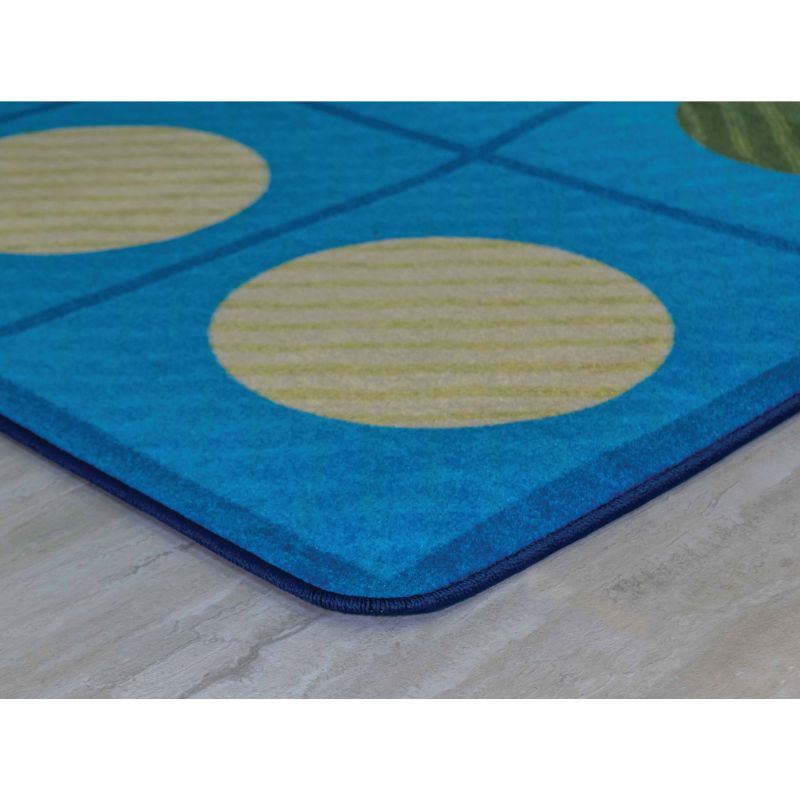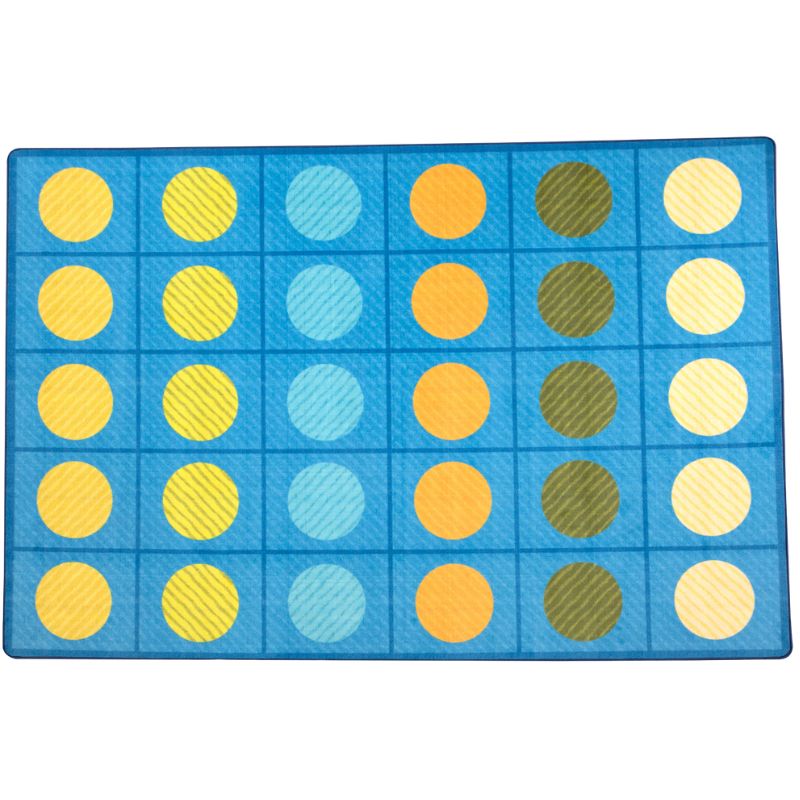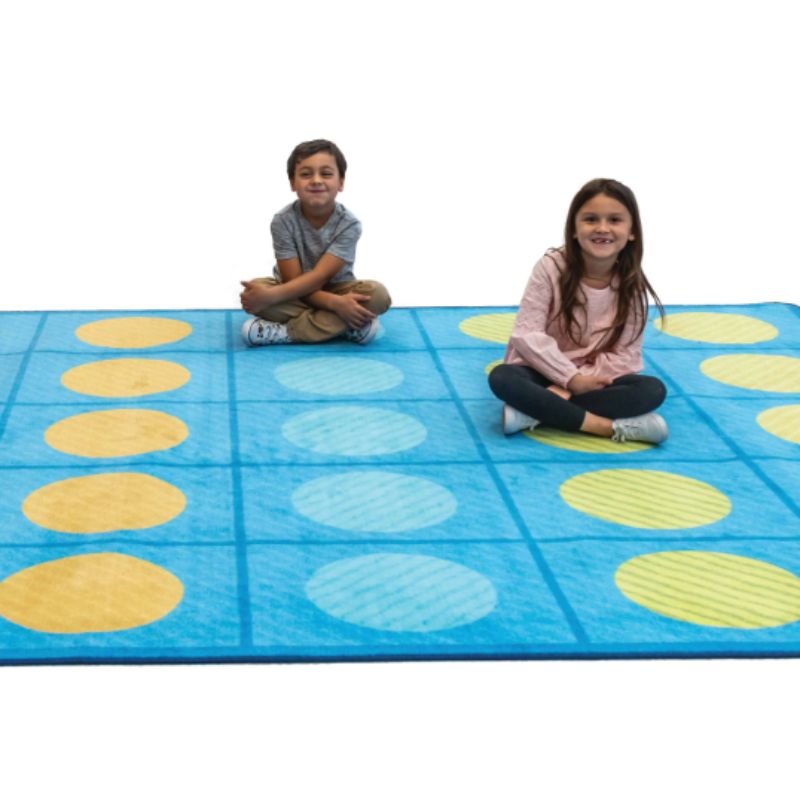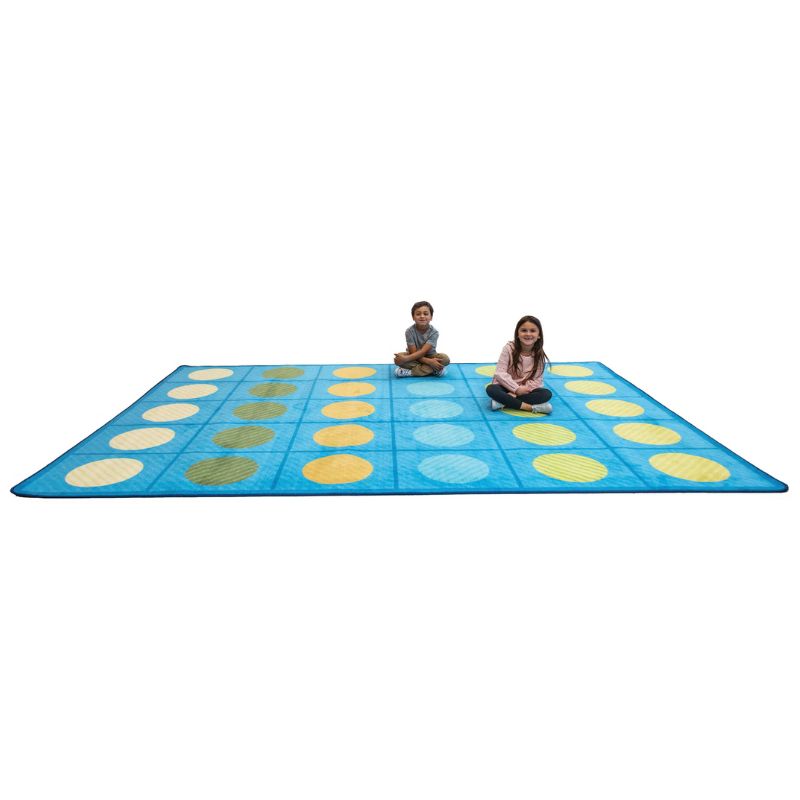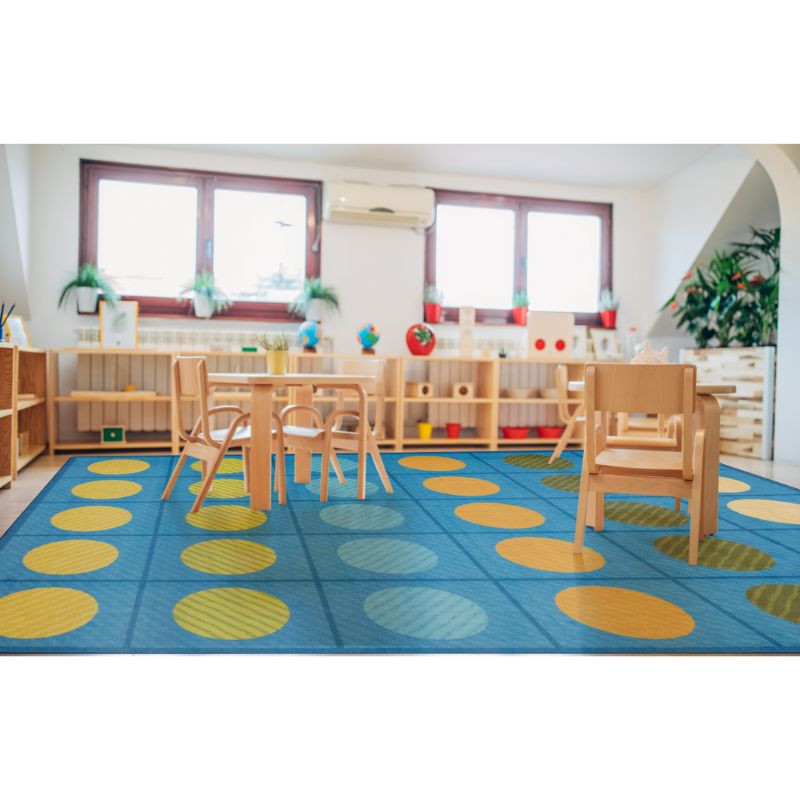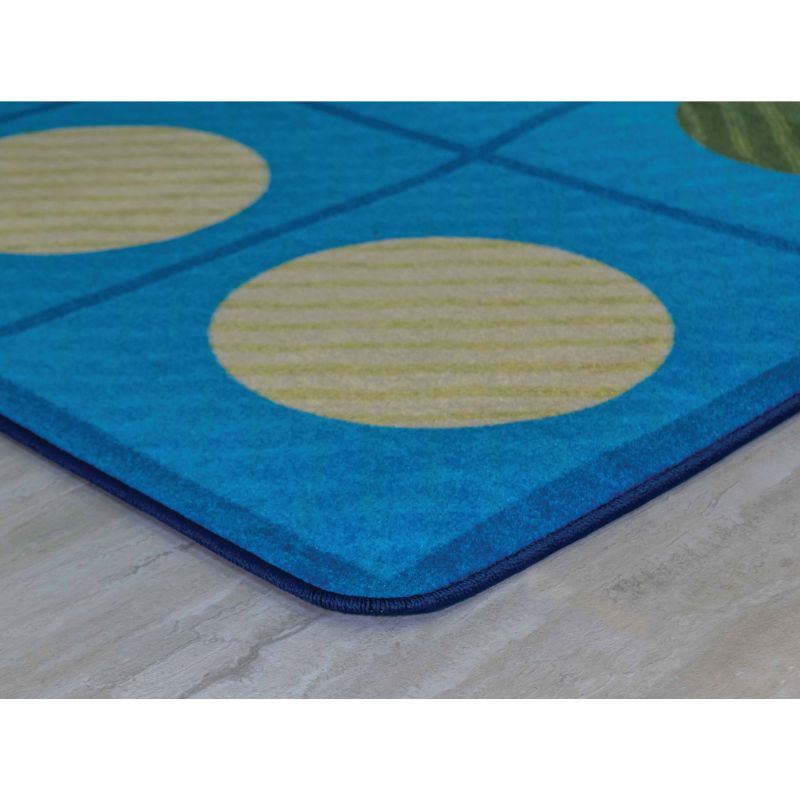 Seating Circles Calming Rug - Factory Second
Product Description
Description

Delivery 3 - 7 Business Days
Description
Take a seat, find your calm. Our Seating Circles Rug is where quality meets classroom comfort.
Transform your classroom with our Seating Circles Calming Rug, designed to promote a calm and focused learning environment. This classroom style carpet has a spot for everyone. Keep kids distanced and paying attention. 
Sizes: 
6' x 9'  circle=10.6"; seat=14" x 17"
8' x 12'  circle=14"; seat=18" x 23"
About Factory Second Classroom Rugs: We have been given access to a small inventory of irregular classroom-style rugs that do not meet the rigid first quality standards of Carpets for Kids.

This is a brand new rug that may include a slight color change, small dye spots, a slight backing flaw or a seam that hasn t been sewn perfectly straight. 
Meets NFPA 253, Class 1 Firecode

Double-stitched serged edges
Anti Static and Carpet Stain protection
Assists in allergen particle control
Meets the CRI s Green Label Plus certification
Made in the USA by Carpets for Kids
The calming colors of the rug also create a tranquil space for mindfulness exercises, making it perfect not just for classrooms but also playrooms or homes.
Seating circles calming rug promotes a peaceful learning environment in classrooms
High quality material ensures durability and long lasting use for years to come
The seating circle design encourages social interaction among students during group activities
Perfect for creating designated reading or play areas, adding comfort and style to any space 
This carpet is high quality and long-lasting. It ll also be a child magnet whenever you want to organize students for roll call, games and lessons when they re out of their seats
This gives your rug more depth of color and crisp realistic images. We are able to get more detail in our designs and illustrations therefore creating a whole new look and feel for your room..

Anti Static and Carpet stain protection
Double-stitched serged edges
Meets NFPA 253, Class 1 Firecode
Assists in allergen particle control
Meets the CRI s Green Label Plus certification
*Features True Stain Blocker Technology - Makes clean up a cinch using only hot water extraction with no harsh chemicals necessary. Tested to ensure carpets provide safe area for children to learn and play while supporting your efforts to provide a clean and healthy environment.

Find more classroom seating rugs
Delivery 3 - 7 Business Days
This rug ships factory direct from Georgia.
Ground delivery is 3 - 7 Business Days
We will email you the tracking number when your order ships.